Fanaticsnflshop.com claims to be a hub for affordable NFL merchandise, advertising incredible deals like jerseys for just $21.99. However, consumers should exercise caution. This article delves into why this online store raises several red flags and why you should steer clear of it.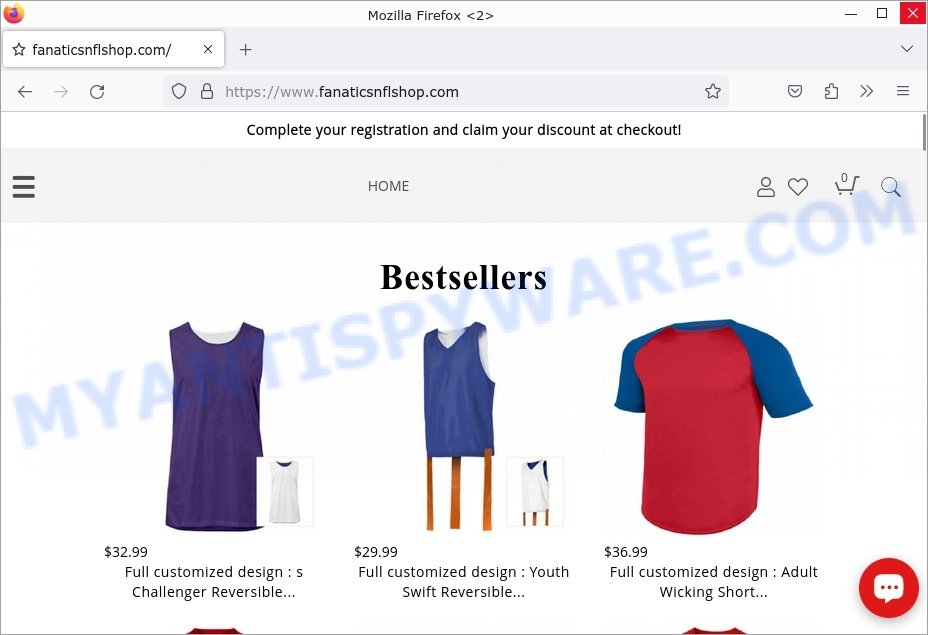 Quick links
Is Fanaticsnflshop.com a Scam?
Fanaticsnflshop.com shows several alarming signs that strongly suggest it's a scam. Here are some red flags:
Recently created domain
Lack of contact information except an online form
Hidden WHOIS contacts
Unbelievable deals and incredibly low prices: "Jersey Sale Enjoy 70% OFF", "NFL Jersey 70%OFF $21.99"
No social media presence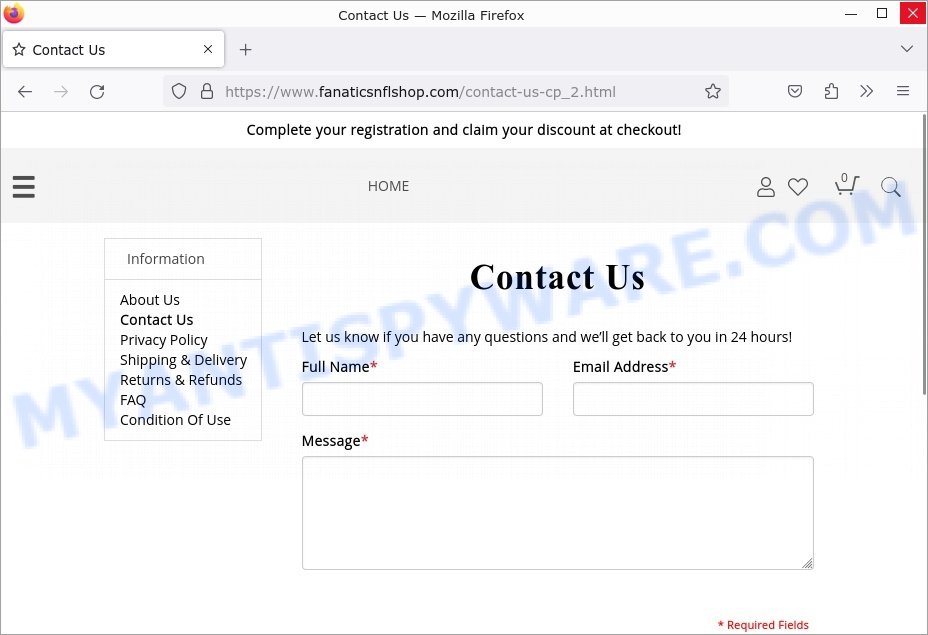 How the Fanaticsnflshop.com Scam Works
Fanaticsnflshop.com primarily uses Facebook ads to attract potential victims. These ads promise an "NFL Jersey Sale" with 70% off, offering jerseys for as low as $21.99. When customers proceed to buy from the website, they enter their personal and financial details, falling into a well-laid trap. There are no ways to contact the company for complaints or returns, leaving the customer stranded.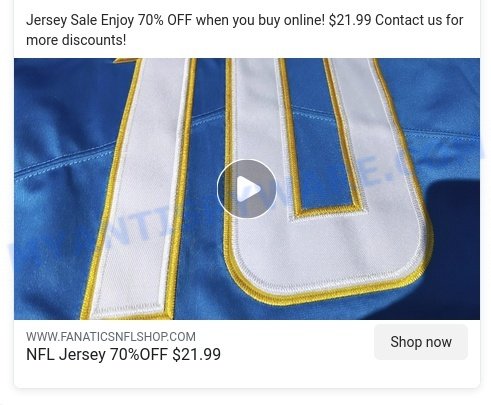 What to Do if You Become a Victim of Fanaticsnflshop.com
If you've unfortunately fallen victim to this scam, you can take the following steps to mitigate your losses:
Contact your bank to report the fraudulent transaction
Change passwords of any account that you've used in relation to the scam
Report the scam to FTC
Leave a comment on this review to inform others
Other Scam Online Shops to Avoid
In our ongoing effort to protect consumers, we've compiled a list of other online scam shops that bear resemblance to Fanaticsnflshop.com. Being vigilant in your online shopping endeavors is crucial.
Here are a few examples of other scam online shops: Fake Wilko Clearance Sale, Oputcre.shop QVC Store Scam, and Bedstockclearance.com Review.
Summary Table for Fanaticsnflshop.com
| | |
| --- | --- |
| Name | Fanaticsnflshop.com |
| Type | Online Retail Scam |
| Damage | Financial and Personal Information Loss |
| Distribution | Facebook Ads |
| Tactics | Deceptive Advertising |
| Prices | $21.99 Jerseys |
| Contacts | Online Form |
| Prevention Tips | Research before purchase, Check for Reviews |
| Reporting Info | FTC |
Conclusion
Fanaticsnflshop.com appears to be a scam online retail store that targets unsuspecting customers through Facebook ads. With multiple red flags such as a recently created domain, hidden WHOIS data, and lack of contact information, it's advisable to avoid this website.
FAQ About the Fanaticsnflshop.com Scam
Is Fanaticsnflshop.com only using Facebook for ads?
Yes, so far, they appear to be primarily using Facebook to run their misleading ads.
Is there any real company behind Fanaticsnflshop.com?
There is no verifiable information available to suggest a legitimate company behind the website.
What kind of damage can this scam do?
This scam can lead to financial loss and potentially open you up to further fraud if your personal information is mishandled.