Zofo.shop is being heavily promoted on Facebook as a clearance store for Shein clothing, offering unbelievable deals such as dresses for just $1.50. If you've come across this too-good-to-be-true offer, you might want to read our comprehensive review before parting with your hard-earned money.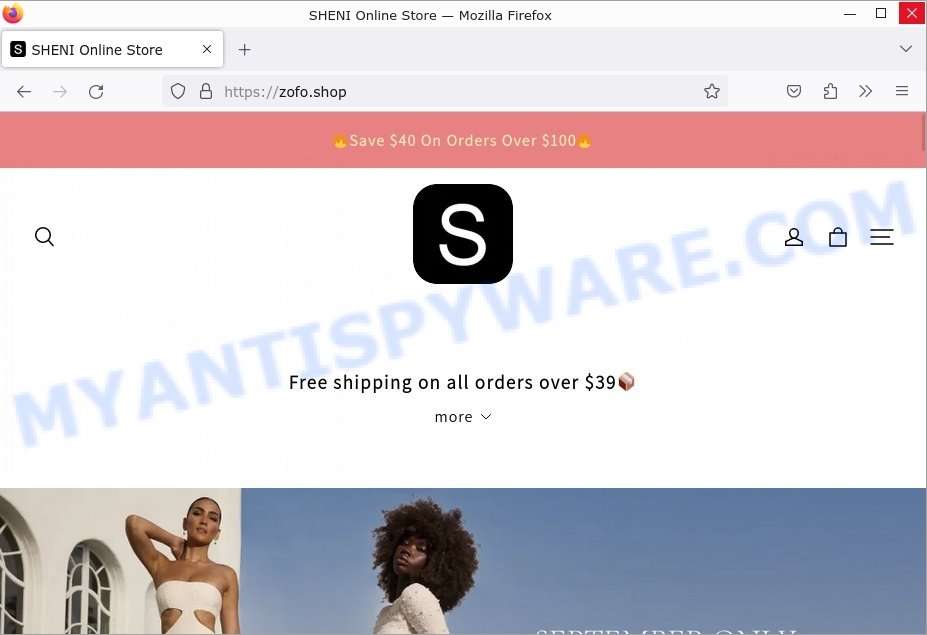 Quick links
Is Zofo.shop a Scam?
Given the red flags we've observed, it's safe to conclude that Zofo.shop is a scam. Here are some signs that establish its illegitimacy:
Recently created domain
Lack of genuine contact information: The only contact is via email at sales@xmonlineservice.shop
No real information about the company, although they claim to be "HINOVATION LIMITED" (HINOVATION LIMITED)
Unbelievably low prices, such as dresses for $1.50
Template design and copied content from other websites
Promotion through spammy Facebook ads
No social media presence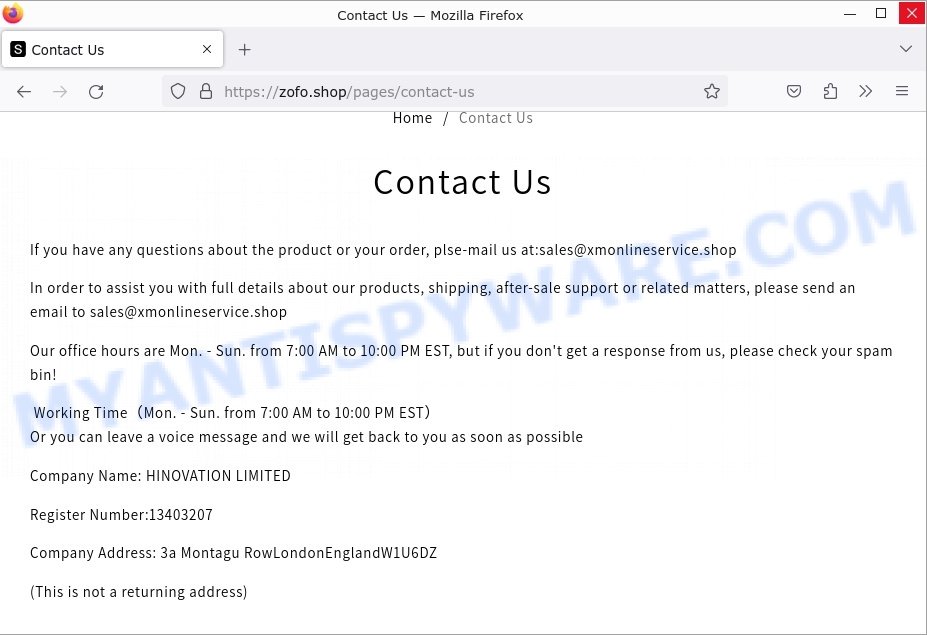 How the Zofo.shop Scam works
Zofo.shop is promoted through numerous Facebook ads claiming to be a Shein clearance sale. The site lures you with incredibly low prices for dresses and other clothing items. After you make a purchase, either you will not receive the product, or you will receive something far inferior to what was advertised. Either way, your money is gone, and your personal information is at risk.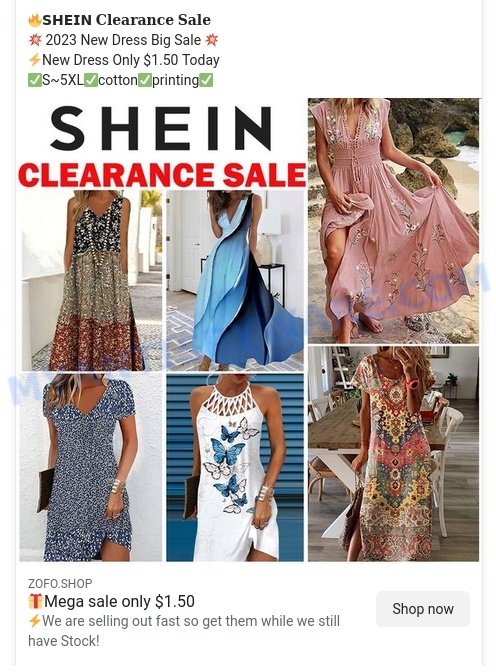 What to do if you become a victim of Zofo.shop
If you've fallen for the Zofo.shop scam, it's crucial to act quickly to mitigate your losses. Here are the steps you can take:
Contact your bank to dispute the transaction
Change your online passwords
Report the scam to FTC
Leave a comment on this review to warn others
Other Scam Online Shops to Avoid
As part of our ongoing effort to protect our readers from scams, we've compiled a list of other deceptive online shops to be wary of. These shops exhibit similar characteristics to Zofo.shop.
Here are a few examples of scam online shops: Wilkoukoutlet.com, Bedstockclearance.com, and Acstoreus.com.
Summary table for Zofo.shop
| | |
| --- | --- |
| Name | Zofo.shop |
| Type | Online Scam Shop |
| Damage | Financial loss, Risk of Identity Theft |
| Distribution | Facebook Ads |
| Tactics | Fake Promotions, Unrealistically Low Prices |
| Prices | Dresses for $1.50 |
| Contacts | Email: sales@xmonlineservice.shop, Company: HINOVATION LIMITED |
| Prevention Tips | Always verify before you buy |
| Reporting Info | FTC |
FAQ About the Zofo.shop Scam
Is Zofo.shop related to other scams?
Yes, the email and company behind Zofo.shop have been linked to other known scam shops.
What kind of products does Zofo.shop offer?
Zofo.shop mainly offers women's clothing, claiming to be a Shein clearance sale.
Why is Zofo.shop being promoted through Facebook?
Facebook serves as an easy platform for scams like Zofo.shop to reach a wide audience quickly and at low cost.
Conclusion
Zofo.shop is a deceptive online shop that poses as a Shein clearance sale. It uses a variety of tactics, such as incredibly low prices and Facebook advertisements, to lure in unsuspecting victims. Don't fall for this scam; always research thoroughly before making any online purchase.