Wilkoukoutlet.com is being promoted heavily through Facebook ads, promising unbelievably high discounts on Wilko products. If you've come across these enticing deals and are curious about the legitimacy of this shop, continue reading to uncover the truth.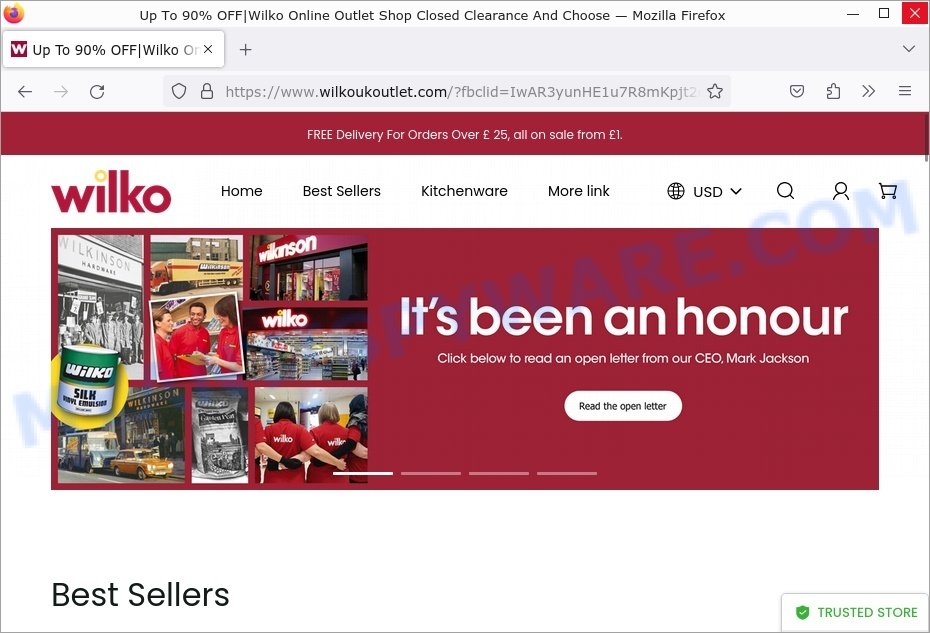 Quick links
Is Wilkoukoutlet.com a Scam?
While the website's offers may seem attractive, there are numerous red flags that suggest it's a scam:
Recently created domain
Whois contacts are hidden
Lack of contact information
Unbelievably high discounts, such as "Up to 90% OFF"
Usage of enticing slogans like "All Stock Must Go!" and "This Week Only"
Push for secure payments via platforms like PayPal, which can create a facade of legitimacy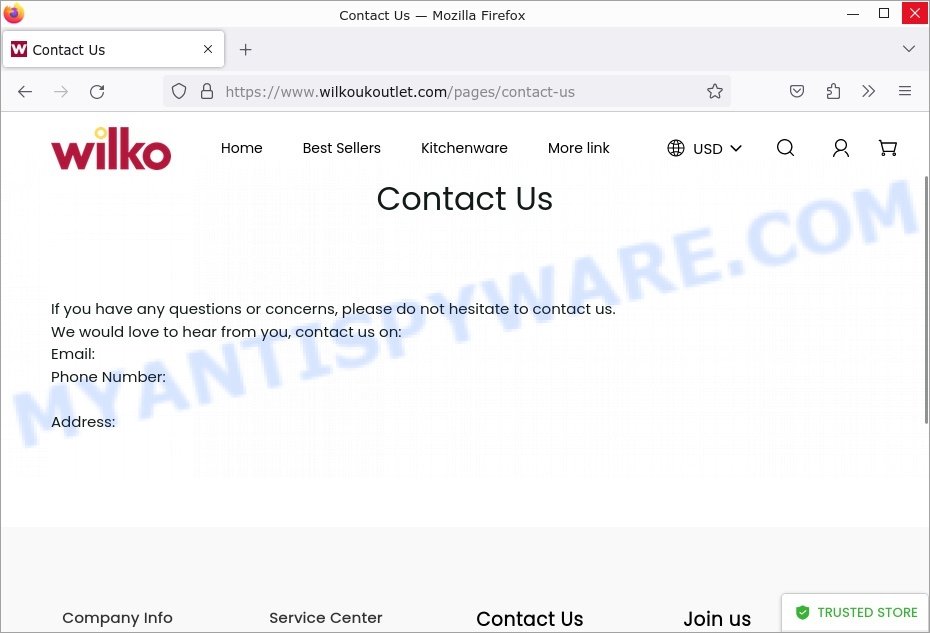 How the Wilkoukoutlet.com Scam works
Wilkoukoutlet.com operates by posing as an official "Wilko" outlet store, luring potential customers through ads on Facebook. These ads advertise massive discounts and exclusive deals, urging shoppers to act quickly with slogans such as "This Week Only".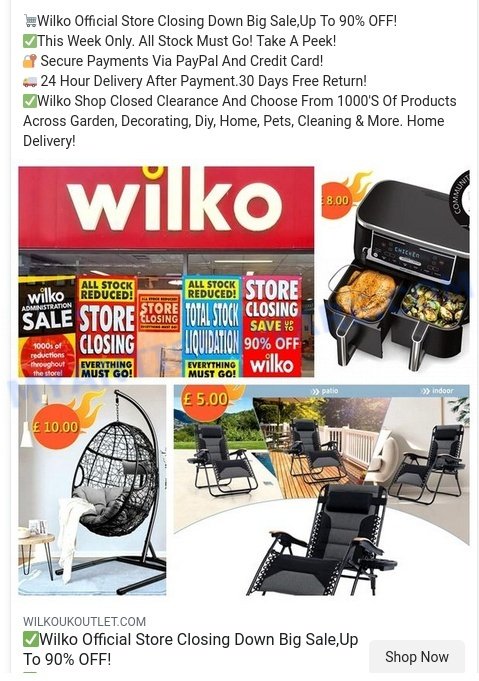 Once a user is enticed by these seemingly too-good-to-be-true deals, they're led to the Wilkoukoutlet.com website, where they might be asked for payment or personal details. Unfortunately, after payment is made, either the products are never delivered or, if they are, they're of poor quality and not as described.
What to do if you become a victim of Wilkoukoutlet.com
If you've unfortunately fallen for this scam, there are steps you can take to potentially recover your losses and prevent others from becoming victims:
Contact your bank or payment provider immediately to dispute the charge.
Change your online passwords, especially if you use the same password across multiple sites.
Report the scam to local authorities.
Leave a comment on this review to share your experience and warn others.
Other Scam Online Shops to Avoid
As we strive to shield our readers from potential scams, we've identified other online shops that exhibit similar characteristics to Wilkoukoutlet.com. Awareness of these deceptive practices is vital for secure online shopping.
Here are a few examples of the scam online shops: Oputcre.shop QVC Store Scam, Babyjoynewyork.com Buy Buy BABY Store Scam, Acstoreus.com DICK'S SPORTING GOODS Store Scam.
Summary table for Wilkoukoutlet.com
| | |
| --- | --- |
| Name | Wilkoukoutlet.com |
| Type | Scam Online Shop |
| Damage | Potential financial loss, identity theft |
| Distribution | Facebook Ads |
| Tactics | Fake promotions, high discounts, push for quick purchase |
| Prices | Up to 90% discounts on products |
| Contacts | None provided on the website |
| Prevention Tips | Always verify online shops, be wary of too-good-to-be-true deals |
| Reporting Info | FTC |
Conclusion
Wilkoukoutlet.com is a deceptive online shop that mimics the brand image of "Wilko" to scam unsuspecting shoppers. The allure of massive discounts, coupled with aggressive advertising, makes it an attractive trap. However, the absence of contact information and hidden domain details are clear red flags. Always be cautious and do thorough research before purchasing from unfamiliar online stores.
FAQ About the Wilkoukoutlet.com Scam
Why are the products on Wilkoukoutlet.com so cheap?
The incredibly low prices are a tactic to lure unsuspecting buyers into the scam. While they promise significant discounts, in reality, they either don't deliver the products or send counterfeit items.
How did they get my Facebook details?
Scam sites like Wilkoukoutlet.com often use paid advertising on platforms like Facebook. It doesn't necessarily mean they have access to your personal details, but they target a wide audience to get maximum visibility.
What should I do if I provided them my credit card details?
Immediately contact your bank or credit card provider, inform them of the potential fraud, and request a chargeback or dispute the transaction. Also, consider changing your passwords and monitoring your account for any unauthorized activities.