resdoom.com has been making waves on Facebook, running over 720 ads for unbelievably low-priced products like JBL speakers and electric bikes. If you've come across these deals, you're probably tempted to grab one. But beware! Read this full article to understand why it's a trap you should avoid.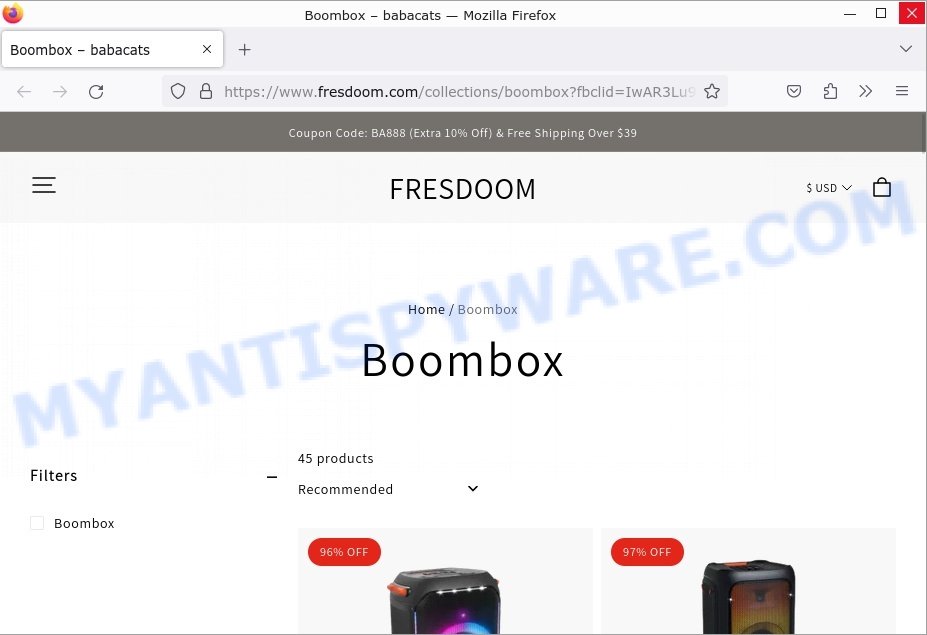 Quick Links
Is Fresdoom.com a Scam?
This section will show you why Fresdoom.com is a blatant scam.
Recently created domain
Lack of legitimate contact information: The only available email is service@babacats.com, which is linked to other scam shops
No real information about the company behind the website
Unbelievable deals and incredibly low prices, e.g., JBL speakers for $29.99
Ads contain enticing slogans like "Clearance Sale", "Free return", "Huge Discounts", "Limited Time Sale"
Whois contacts are hidden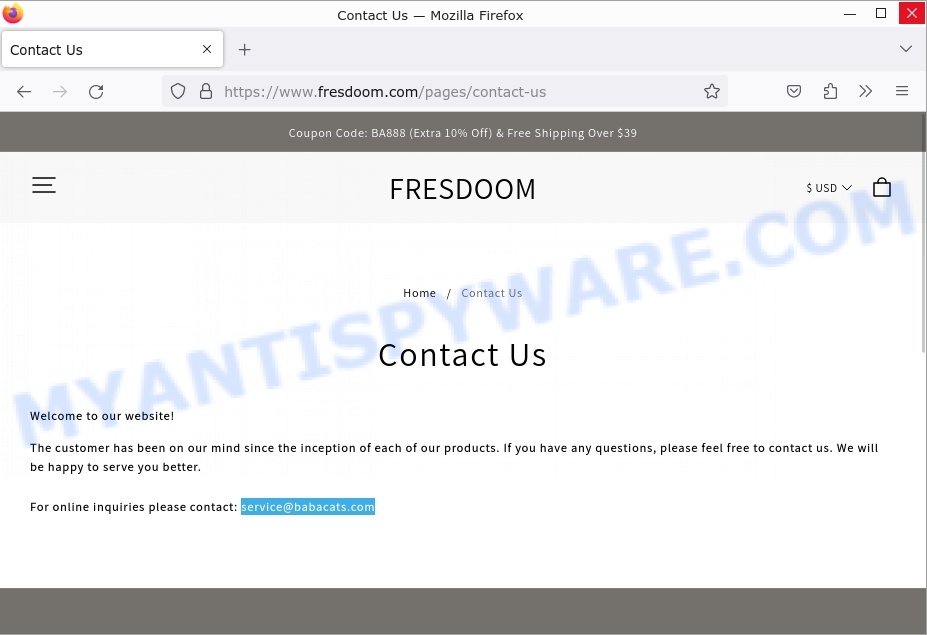 How the Fresdoom.com Scam Works
Fresdoom.com leverages social media platforms, mainly Facebook, to lure victims into their trap. They create ads, such as the "QVC Last day for clearance," advertising JBL Wireless Bluetooth Streaming Portable Speakers for an unbelievable $29.99. Another example includes electric bikes advertised for only $49. Once you're enticed by these unbelievable offers, you'll soon find yourself in a loop of endless waiting, poor customer service, or worse—complete loss of money.
What to do if you become a victim of Fresdoom.com
If you've fallen victim to Fresdoom.com, act quickly to mitigate the damage and potentially recover your funds.
Contact your bank and explain the situation
Report the scam to FTC
Leave a comment on this review to help others become aware
Other Scam Online Shops to Avoid
In addition to Fresdoom.com, there are various other online scam shops that also utilize deceptive advertising and false promises to lure buyers into their traps. Awareness is key to prevention.
Here are a few examples of the scam online shops: Oputcre.shop QVC Store Scam, Tv-homeshopping.shop Bed Bath & Beyond Store Scam, and Heerful.com $37.95 Hoka Running Shoes Scam.
Summary Table for Fresdoom.com
| | |
| --- | --- |
| Name | Fresdoom.com |
| Type | Online Scam Shop |
| Damage | Financial Loss, Identity Theft Risk |
| Distribution | Facebook Ads |
| Tactics | Deceptive Advertising |
| Prices | Unbelievably Low |
| Contacts | Email: service@babacats.com |
| Prevention Tips | Always check reviews, avoid too-good-to-be-true deals |
| Reporting Info | FTC |
Conclusion
Fresdoom.com is a crafty online scam that utilizes social media advertising to lure unsuspecting victims. With unbelievable prices and deceptive advertising, the site aims to capitalize on the impulsiveness of online shoppers. Beware of such scams, and always perform a thorough check before making any purchase online.
FAQ About the Fresdoom.com Scam
How did I come across Fresdoom.com? – You likely saw an ad on Facebook promoting an unbelievable deal.
Is Fresdoom.com a real store? – No, it's an online scam designed to lure you into making a purchase and then either delivering substandard goods or taking your money without delivering anything.
What should I do if I've already made a purchase? – Contact your bank and report the scam to the FTC.