Joulesclearance.store is a dubious online shop claiming to offer clearance sales on Joules items. Advertised mainly on Facebook, the shop has captivated the interest of many. But is it legitimate? Our analysis suggests otherwise. Keep reading to understand why you should avoid this shop.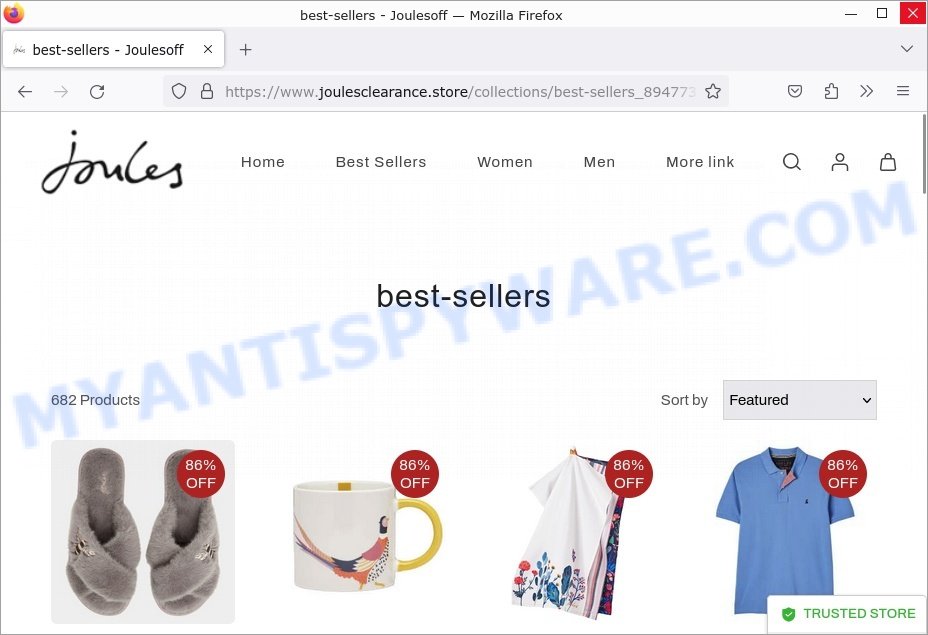 Quick links
Is Joulesclearance.store a Scam?
Joulesclearance.store is indeed a scam, and here's why:
Recently created domain
No contact information
Unbelievable deals and incredibly low prices
Enticing slogans like "Vip clearance", "Joules Clearance Extravaganza", and "Score unbelievable deals up to 90% off"
No social media presence other than Facebook ads
Hidden WHOIS details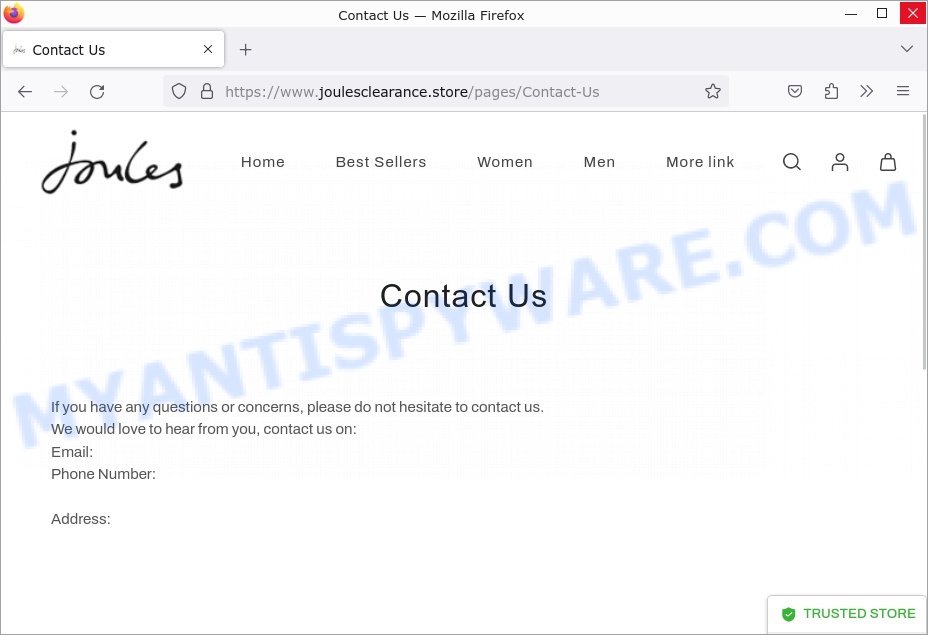 How the Joulesclearance.store Scam Works
Joulesclearance.store primarily uses Facebook to lure in victims with enticing ads, promising up to 90% off on Joules items. Once users visit the site, they find an interface with no real contact details. The prices and deals are too good to be true, often confirming suspicions of a scam. Unfortunately, some people fall for it and end up losing money.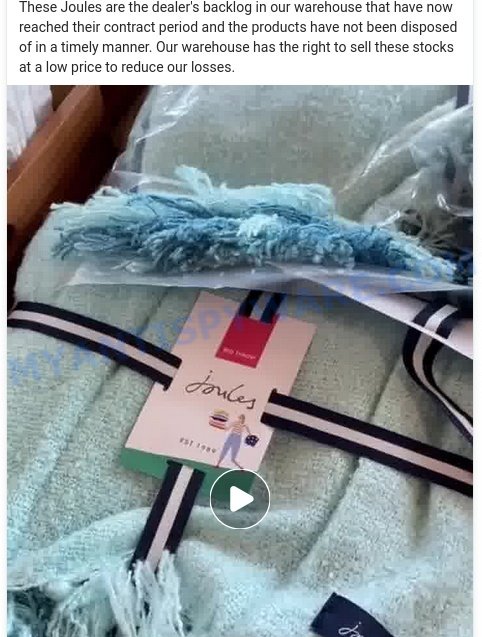 What to do if you become a victim of Joulesclearance.store
If you've already fallen victim to this scam, you're not alone, and there are ways to take action.
Contact your bank to dispute the charges
Report the scam to the Federal Trade Commission at reportfraud.ftc.gov
Leave a comment on this review to warn others
Other Scam Online Shops to Avoid
To protect our readers from potential scams, we've compiled a list of other suspicious online shops that you should steer clear of. Like Joulesclearance.store, they lure in unsuspecting buyers with deceiving offers.
Here are a few examples of scam online shops: Luggagebigsale.com, Acstoreus.com, KingCrabStore.com.
| | |
| --- | --- |
| Name | Joulesclearance.store |
| Type | Online Scam Store |
| Damage | Financial loss, personal data risk |
| Distribution | Facebook ads |
| Tactics | Fake discounts, misleading slogans |
| Prices | Up to 90% discounts on fake products |
| Contacts | None provided |
| Prevention Tips | Check for legitimate contact details, beware of too-good-to-be-true prices |
| Reporting Info | reportfraud.ftc.gov |
Conclusion
Joulesclearance.store is a scam site designed to defraud unsuspecting buyers. It uses deceptive tactics such as unbelievable discounts and has no legitimate contact details. Our investigation suggests you should steer clear of this online store to protect your personal and financial data.
FAQ About the Joulesclearance.store Scam
1. How can I check the legitimacy of an online store?
Always look for verified customer reviews, secure payment options, and a clear return policy. Make sure the contact details are legitimate and readily available.
2. Are Facebook ads reliable for shopping?
Not all ads on Facebook are scams, but due to the platform's wide reach, scammers often use it. Always research before clicking on an ad and making a purchase.
3. What should I do if I see a scam ad on Facebook?
Report the ad immediately to Facebook and consider warning your network to avoid falling for the same scam.