Cellychic.com presents itself as an attractive apparel store offering "Elegant Dresses" for sale. However, beneath the stylish façade lies a darker reality: the site is part of a scam network. If you have come across this site, especially via social media, we highly recommend reading this comprehensive review to safeguard your personal and financial information.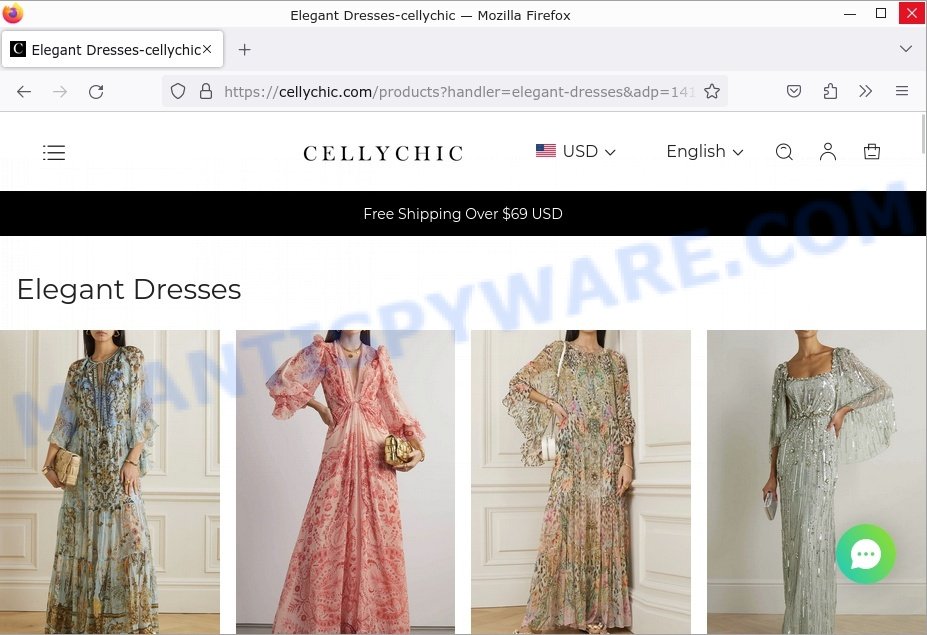 Quick Links
Is Cellychic.com a Scam?
Unfortunately, Cellychic.com displays multiple red flags that indicate it is a scam:
Recently created domain
Lack of transparent contact information: only contactable through an email address
The company behind the store, Kentesh Ltd, is linked to other scam shops
Too good to be true deals and incredibly low prices
Template design and copied content
Promotion via deceptive Facebook ads
No customer reviews or social media presence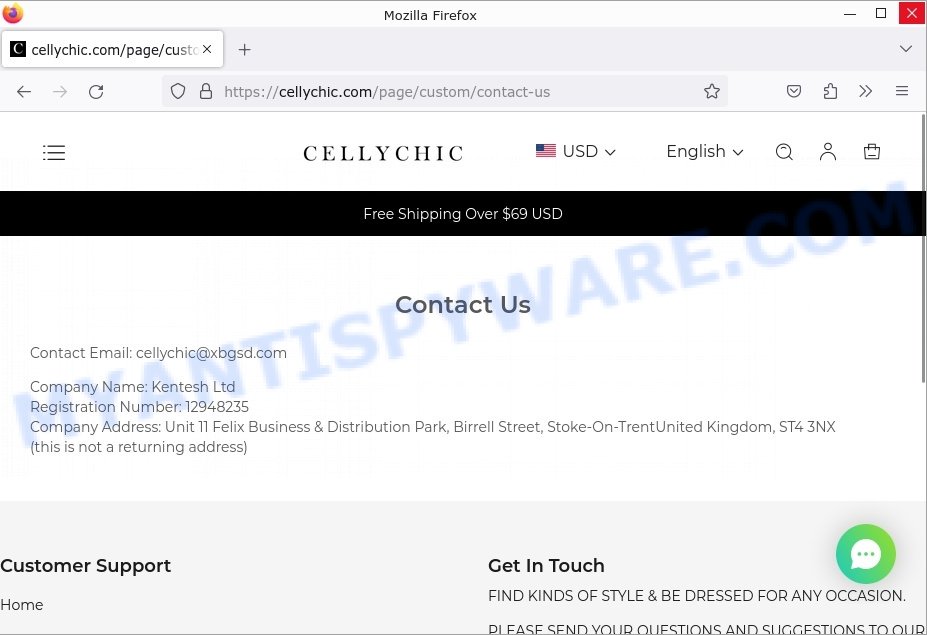 These details make it clear that Cellychic.com is a scam orchestrated by Kentesh Ltd.
How the Cellychic.com Scam Works
Cellychic.com lures victims in by promoting "Elegant Dresses" on Facebook with ads that tout "Best Sellers." The site seems legitimate at first glance. However, once you make a purchase, you're unlikely to receive anything. Your credit card information is also at risk of being stolen.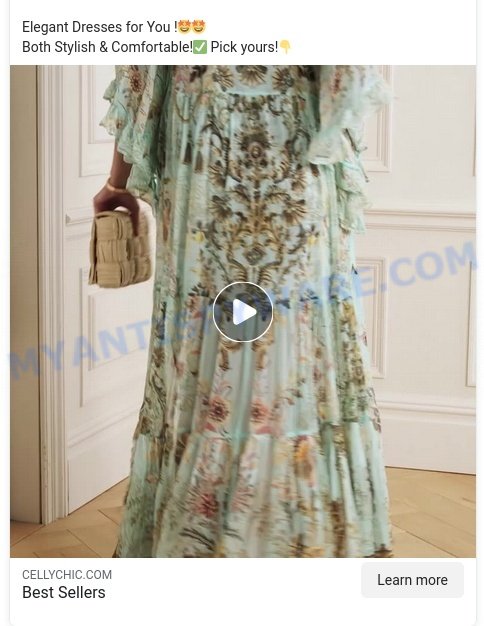 What to do if You Become a Victim
If you have already fallen victim to this scam, take immediate steps to mitigate the damage.
Contact your bank and report the fraudulent transaction
Change your online passwords
Report the scam at reportfraud.ftc.gov
Leave a comment on this review to warn others
Other Scam Online Shops to Avoid
As part of our ongoing effort to protect our readers, we have identified other scam shops that you should steer clear of. These stores often share the same tactics and red flags as Cellychic.com.
Here are a few examples of scam online shops: Wilkoukoutlet.com, Bedstockclearance.com, and Outletshoks.com.
Summary Table for Cellychic.com
| | |
| --- | --- |
| Name | Cellychic.com |
| Type | Online Apparel Scam |
| Damage | Financial loss, Data Theft |
| Distribution | Facebook Ads |
| Tactics | Deceptive Advertising |
| Prices | Incredibly low |
| Contacts | cellychic@xbgsd.com, Kentesh Ltd |
| Prevention Tips | Always check reviews, Be skeptical of too-good-to-be-true deals |
| Reporting Info | FTC Reporting |
Conclusion
Cellychic.com is not just a scam but part of a larger network of scam shops. It employs deceptive tactics, like enticing Facebook ads, to lure victims. Always practice due diligence and be skeptical of deals that seem too good to be true.
FAQ About the Cellychic.com Scam
What happens after you make a purchase on Cellychic.com?
After making a purchase, you're unlikely to receive the items you paid for, and your financial information may be at risk.
Who is behind the Cellychic.com scam?
The scam is orchestrated by a shell company named Kentesh Ltd, which is linked to a network of other scam shops.
Is the promotion on Facebook legitimate?
No, the Facebook promotions are part of the scam. They use enticing ads to lure victims into the trap.