Intentricate.com is making waves on social media with its tempting deals on nostalgic 80s music merchandise and superhero t-shirts. But before you dive into this deal, we recommend you read our detailed review to find out if it's too good to be true.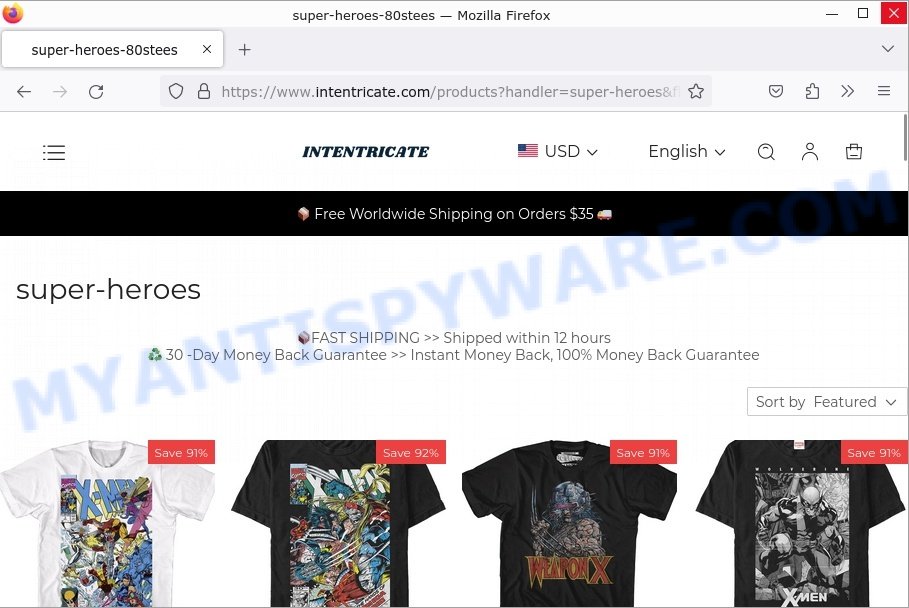 Quick links
Is Intentricate.com a Scam?
From our findings, several signs point towards Intentricate.com being a scam:
Recently created domain.
Lack of transparency in Whois contacts, which are hidden.
Contact details limited to an email address: intentricate@gshvb.com.
The associated company, Yebulian Technology Limited, has ties with other known scam shops.
Too good to be true offers like the "BIG BIG SALE!" with prices as low as $3.99.
No evident links to social media platforms for verification of legitimacy.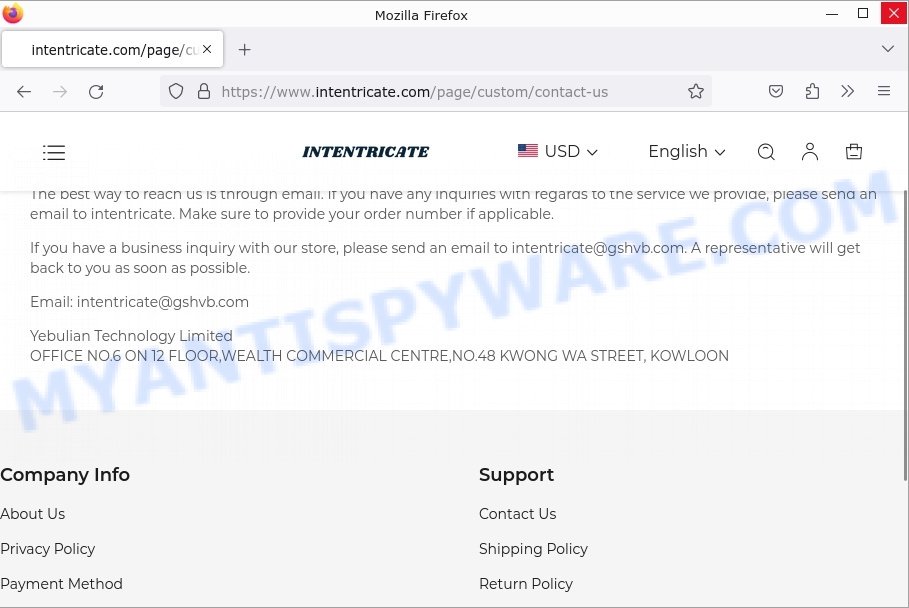 How the Intentricate.com Scam works
Intentricate.com starts by promoting tempting offers on Facebook, leveraging the nostalgia of the 80s to attract potential buyers. Ads flaunting "Wholesale Music T-Shirts" and "Superhero Shirts-wholesale" are just a few examples. The prices are incredibly low, which often entices users to click through and make a purchase. However, once the transaction is completed, customers either receive counterfeit products or, in some cases, nothing at all. The scam lies in the illusion of a great deal paired with the lack of delivery on the promised goods.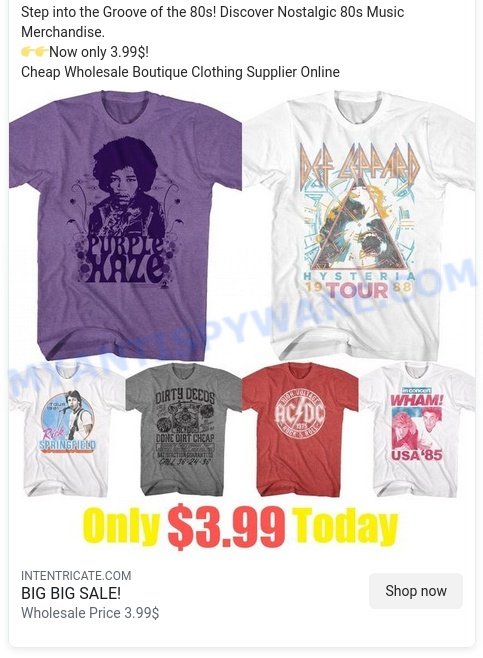 What to do if you become a victim of Intentricate.com
If you have fallen prey to the Intentricate.com scam, follow these steps to mitigate the impact:
Contact your bank or credit card company and explain the situation. They might reverse the transaction or flag the website as suspicious.
Change any passwords you might have shared on the website.
Report the scam to local authorities and online fraud prevention organizations.
Leave a comment on this review to warn others.
File a report at reportfraud.ftc.gov to alert the FTC about the scam.
Other Scam Online Shops to Avoid
Online shopping comes with its risks, and unfortunately, scam stores like Intentricate.com are just the tip of the iceberg. We have compiled a list of other dubious online shops that employ similar deceptive tactics. It's always recommended to stay alert and informed.
Here are a few examples of the scam online shops:
Oputcre.shop QVC Store Scam, Luggagebigsale.com Review: Don't Fall for the Luggage Big Sale Scam, Acstoreus.com DICK'S SPORTING GOODS Store Scam.
Summary table for Intentricate.com
| | |
| --- | --- |
| Name | Intentricate.com |
| Type | Online Scam Shop |
| Damage | Financial loss, potential privacy breach |
| Distribution | Facebook ads |
| Tactics | Fake sales, incredibly low prices, social media advertisement |
| Prices | T-Shirts for $3.99 and $3.98 |
| Contacts | intentricate@gshvb.com, Yebulian Technology Limited |
| Prevention Tips | Research before buying, avoid too good to be true deals, check for legitimate contact details |
| Reporting Info | FTC Reporting |
Conclusion
Intentricate.com is a deceptive online store that lures customers with irresistible deals, only to leave them disappointed. Always approach such deals with caution and conduct thorough research before making a purchase.
FAQ About the Intentricate.com Scam
Why are the prices on Intentricate.com so low?
The low prices are a tactic to attract unsuspecting buyers. Scam stores often use incredibly low prices to lure in customers and then fail to deliver on the promise.
How did Intentricate.com get my contact details?
Scam sites like Intentricate.com either buy contact lists or use other deceptive means to get contact details. Always be cautious about where you share your information online.
Are there any legitimate alternatives to Intentricate.com?
Yes, always opt for established and trusted online retailers when shopping for merchandise. Websites like Amazon, eBay, and Walmart offer legitimate platforms for purchasing such items.