Fatreio.com is an online store that has recently gained attention for its too-good-to-be-true promotions, especially on Facebook. If you've stumbled upon their Predator Trike advertisement or are considering making a purchase, we urge you to read this article in full before taking any action.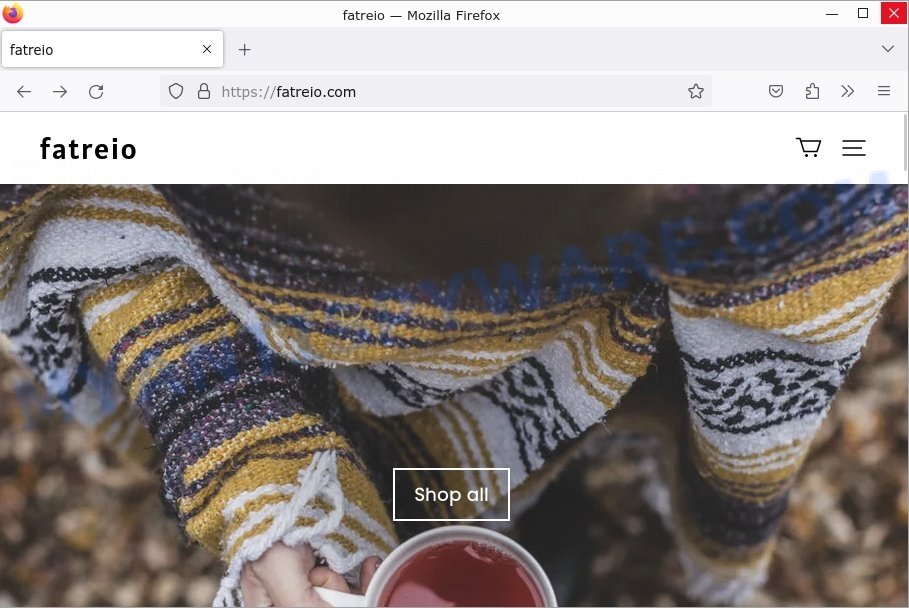 Quick links
Is Fatreio.com a Scam?
There are various indicators that suggest Fatreio.com might not be a legitimate online store. Some of these red flags include:
A recently created domain, often a hallmark of scam stores.
Lack of transparent contact information: Their only mode of contact seems to be through an email address – support@fatreio.com.
No discernible information about the actual company behind the store. Although they mention the company name as WIN SUC LIMITED, this company is associated with other scam shops.
The allure of unbelievable deals: Their promotion of the Predator Trike at a shockingly low price of $29 can be enticing but unrealistic.
Whois contacts hidden, which means they're not being transparent about their domain registration.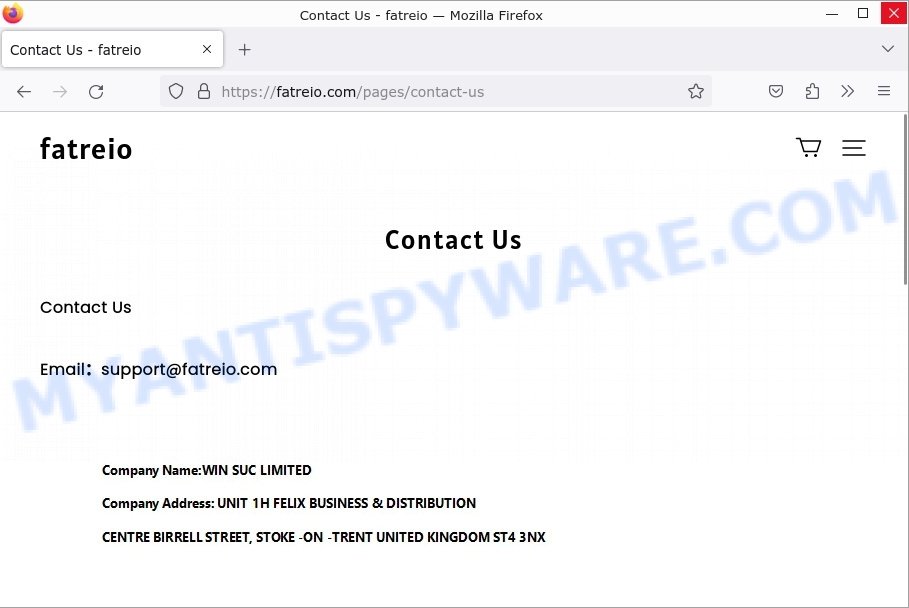 How the Fatreio.com Scam works
Fatreio.com is marketed primarily through Facebook, luring unsuspecting individuals with their Predator Trike promotion, which boasts an 80mph top speed and a 212cc Racing Engine, all for an unbelievable price of just $29. Once on the site, customers may be enticed to make purchases based on these deals, only to either receive counterfeit products, products of lower value, or in some cases, nothing at all. This mode of operation mirrors that of many other scam sites that leverage social media for visibility.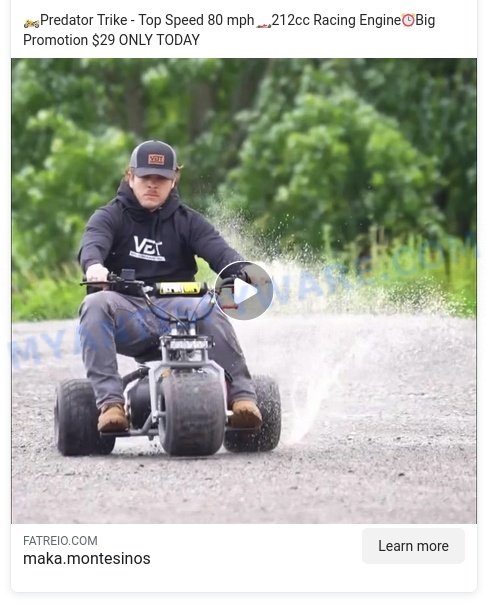 What to do if you become a victim of Fatreio.com
If you've fallen victim to the Fatreio.com scam, don't panic. Here are some steps you can take:
Contact your bank or credit card company to dispute the charges.
Change any passwords associated with the email you used to register or make a purchase.
Monitor your bank and credit card statements for any unusual activity.
Consider reporting the scam to local authorities and to the FTC at reportfraud.ftc.gov.
Leave a comment on this review to help spread awareness and prevent others from falling for the scam.
Other Scam Online Shops to Avoid
In our continuous effort to keep readers safe from potential online scams, we've highlighted other dubious online stores that exhibit similar tactics to Fatreio.com. It's essential to stay cautious when shopping online. Here are a few examples of the scam online shops: Bedstockclearance.com, KingCrabStore.com, and Tv-homeshopping.shop.
Summary table for Fatreio.com
| | |
| --- | --- |
| Name | Fatreio.com |
| Type | Online Scam Shop |
| Damage | Potential financial loss and misuse of personal data |
| Distribution | Primarily through Facebook advertisements |
| Tactics | Enticing promotions and unbelievably low prices |
| Prices | Predator Trike for $29 |
| Contacts | Email: support@fatreio.com; Company: WIN SUC LIMITED |
| Prevention Tips | Always research online shops before making a purchase; be skeptical of deals that seem too good to be true |
| Reporting Info | FTC Report Fraud |
Conclusion
Fatreio.com is a scam online store that uses enticing offers to lure unsuspecting shoppers. With hidden domain details, affiliations with known scam entities, and incredibly low-priced deals, consumers are advised to be cautious and research thoroughly before making any purchases.
FAQ About the Fatreio.com Scam
Why is Fatreio.com offering products at such low prices?
Scam websites often use unrealistically low prices to attract buyers. Once they get your money, they might send counterfeit items, subpar products, or nothing at all.
Can I get my money back if I was scammed?
It depends on the payment method you used. Contact your bank or credit card company as soon as possible to dispute the charges.
How can I protect myself from online scams?
Always research online stores before making a purchase. Look for customer reviews, and be skeptical of deals that seem too good to be true.