Scaoen.com is a scam online store claiming to offer amazing discounts on Nike products. If you've stumbled upon a Facebook ad promoting a "Clearance Sale $5.99" for NIKE products on Scaoen.com, be cautious. Before making a purchase, read this comprehensive review to avoid falling victim to this scam.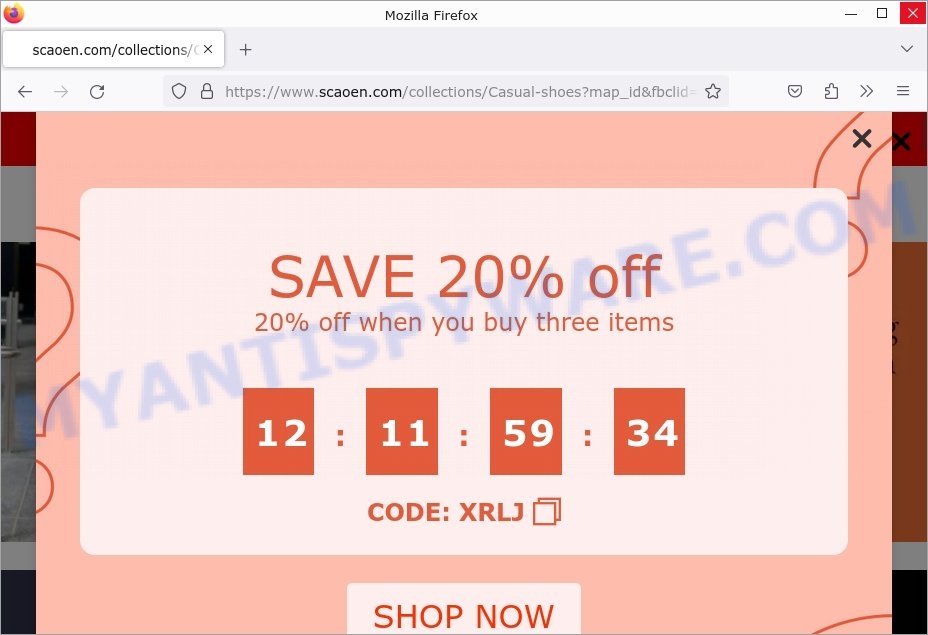 Quick Links
Is Scaoen.com a Scam?
Here are the red flags that indicate Scaoen.com is not a legitimate online store:
Recently created domain
Lack of genuine contact information: All available contacts are linked to other scam shops
No real info about the company behind: Registered under the name YINO
Unbelievable deals like "Clearance Sale $5.99"
Generic, template-like design
Enticing slogans such as "Clearance! Amazing discounts!" and "Shopped by one million customers"
No social media presence aside from Facebook ads
Hidden WHOIS information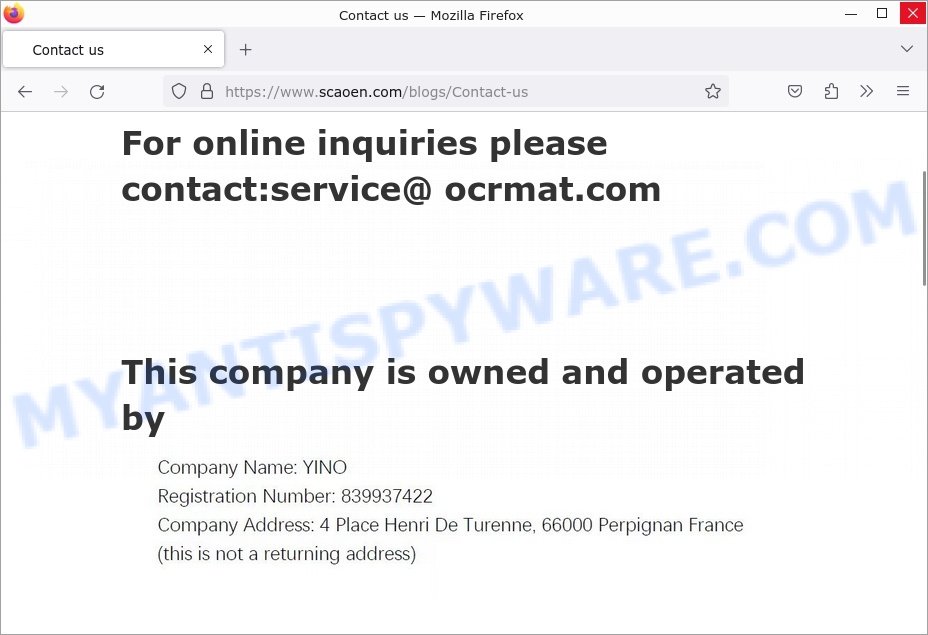 How the Scaoen.com Scam Works
The Scaoen.com scam is heavily promoted via over 400 Facebook ads, claiming to offer NIKE products at a clearance sale price of $5.99. With slogans like "Ship within 24 hours" and "Shopped by one millions customers," the site aims to create a sense of urgency and trust.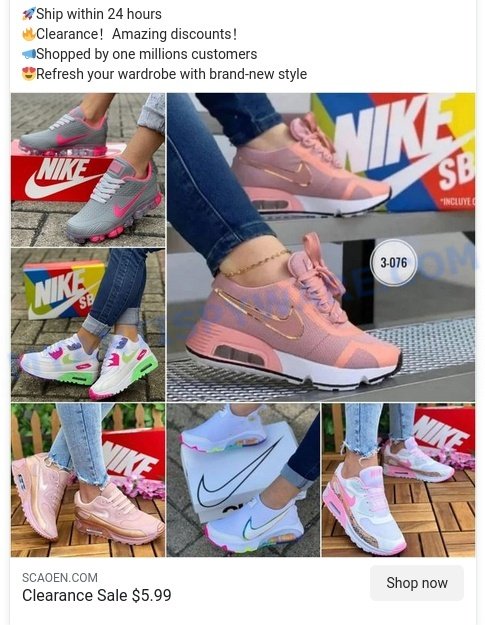 After you proceed with the purchase, you either receive nothing or get a counterfeit item. The site uses an email address associated with other scams, and the company details are also linked to fraudulent activities.
What to Do if You Become a Victim of Scaoen.com
If you've already fallen for the Scaoen.com scam, you should:
Contact your bank to report the fraudulent transaction
Report the scam to the FTC
Leave a comment on this review to help warn others
Other Online Scams to Avoid
We're committed to safeguarding our readers from online scams like Scaoen.com, which use deceiving tactics to cheat innocent buyers. Here are other scams you should steer clear of to protect yourself.
Here are a few examples of the scam online shops: Acstoreus.com DICK'S SPORTING GOODS Store Scam, Blackstonediscount.com Review, Luggagebigsale.com Review.
Summary Table for Scaoen.com
| | |
| --- | --- |
| Name | Scaoen.com |
| Type | Online Scam Store |
| Damage | Financial Loss |
| Distribution | Facebook Ads |
| Tactics | Aggressive Advertising, Unrealistically Low Prices |
| Prices | As low as $5.99 |
| Contacts | Email: service@ocrmat.com, Company: YINO |
| Prevention Tips | Check for legitimate contact details, Read reviews |
| Reporting Info | FTC |
Conclusion
Scaoen.com is a fraudulent online store that targets unsuspecting buyers with misleading Facebook ads for fake Nike clearance sales. It's essential to avoid this scam and take precautionary measures when shopping online. Protect your personal and financial information by being vigilant.
FAQ About the Scaoen.com Scam
How did Scaoen.com get my attention?
They primarily use Facebook ads, promising Nike products for as low as $5.99, to attract potential victims.
Is there any real company behind Scaoen.com?
No, the registered company name YINO is linked to other scam shops, indicating no genuine business operations.
What happens after making a purchase on Scaoen.com?
You might receive a fake tracking number, and ultimately, you will not receive the products you paid for.