Sawtowel.com is an online store that's catching a lot of attention for its 2023 Harrods Advent Calendar offer. Promoted heavily on social media platforms like Facebook, the shop appears to offer a great deal, but there's more than meets the eye. Keep reading to find out why you should steer clear of this scam.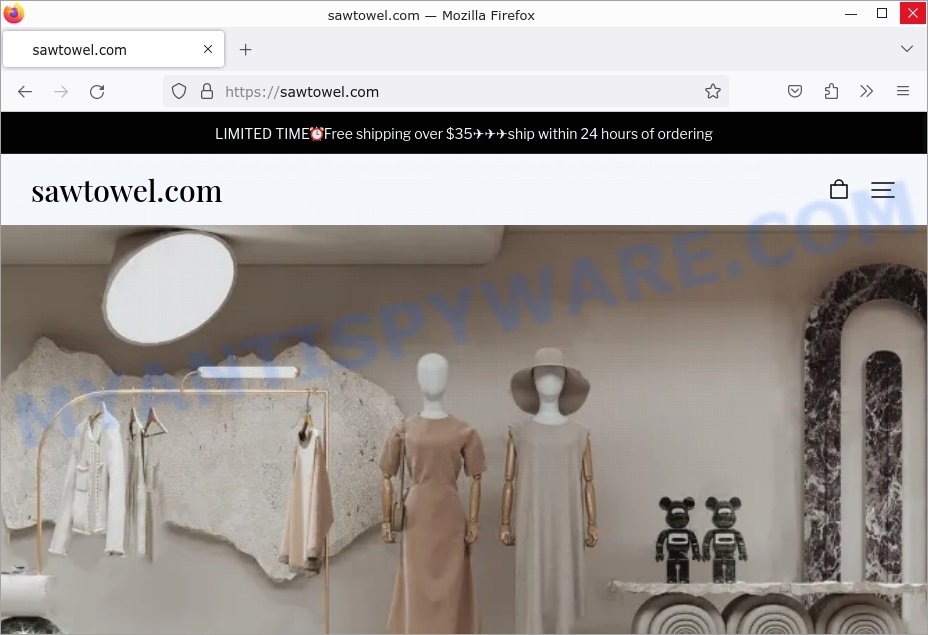 Quick Links
Is Sawtowel.com a Scam?
If you're wondering whether Sawtowel.com is legitimate or not, we've got the answer for you: it's a scam. Below are the signs that make this conclusion indisputable:
Recently created domain
Lack of contact information: only reachable through an email address (customerservices@sawtowel.com)
Company information (SAYHI INTERNATIONAL CO., LIMITED) linked to other scam shops
Whois contacts are hidden
Unbelievable deals on high-value items like the Harrods Advent Calendar
Enticing slogans used in Facebook promotions such as "25 premium brand products"
No social media presence aside from scammy Facebook ads
How the Sawtowel.com Scam Works
Sawtowel.com starts its scam by posting irresistible offers on Facebook, advertising products like the 2023 Harrods Advent Calendar at shockingly low prices. The scam uses enticing slogans to lure in potential victims, creating a sense of urgency and exclusivity.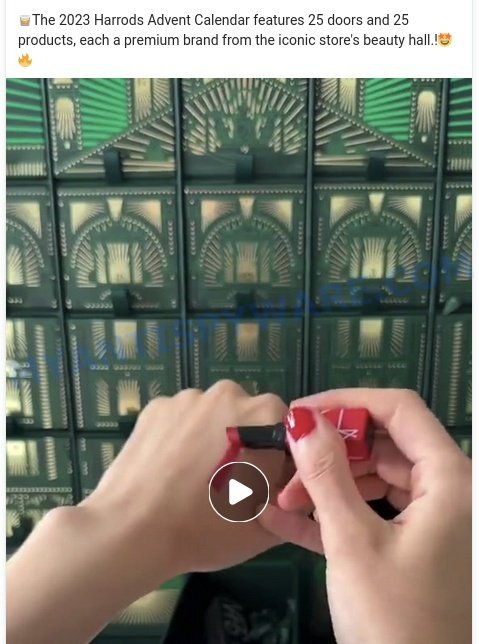 Once the customer takes the bait, the scam usually ends in one of two ways: either the customer receives a fake or substandard product, or they get nothing at all. By the time the customer realizes the scam, the shop may have already vanished or be unreachable.
What to Do If You Become a Victim
If you've fallen prey to the Sawtowel.com scam, take immediate action to minimize damage.
Contact your bank to reverse the charges.
Report the scam to the Federal Trade Commission at reportfraud.ftc.gov.
Leave a comment on this review to share your experience and help others.
Other Online Scams to Avoid
Protecting our readers from potential scams is a priority for us. Just like Sawtowel.com, there are other online shops using deceptive tactics to cheat buyers. Stay vigilant when shopping online and be aware of the warning signs.
Here are a few examples of other scam online shops: Outletshoks.com HOKA Clearance Scam, Acstoreus.com DICK'S SPORTING GOODS Store Scam, Bedstockclearance.com Lowe's Stock Clearance Scam.
Summary Table for Sawtowel.com
| | |
| --- | --- |
| Name | Sawtowel.com |
| Type | Online Scam Shop |
| Damage | Financial Loss, Identity Theft Risk |
| Distribution | Facebook Ads |
| Tactics | Enticing Offers, Hidden Contacts |
| Prices | Unrealistically Low |
| Contacts | Email: customerservices@sawtowel.com, Company: SAYHI INTERNATIONAL CO., LIMITED |
| Prevention Tips | Check Reviews, Verify Contact Details |
| Reporting Info | FTC |
Conclusion
Sawtowel.com is a scam designed to deceive buyers into purchasing high-value items like the Harrods Advent Calendar at unrealistically low prices. The scam predominantly operates through social media and exhibits numerous red flags that are indicative of fraudulent activities. It's vital to exercise caution and verify any online store before making a purchase.
FAQ About the Sawtowel.com Scam
How did Sawtowel.com get my Facebook information?
It's not that Sawtowel.com specifically got your information, but Facebook allows advertisers to target a wide range of users. This broad net can catch many potential victims.
Are there any legit versions of the Harrods Advent Calendar?
Yes, the Harrods Advent Calendar is a legitimate product, but it is usually only available through authorized dealers or the official Harrods website. Be cautious of any other sites offering this product.
Why does Sawtowel.com hide its WHOIS information?
Scammers often hide WHOIS information to avoid detection and make it difficult for authorities or victims to trace them.