Fivehoo.com is making the rounds on social media platforms like Facebook and Instagram, luring Halloween enthusiasts with "warehouse clearance sales" and "amazing discounts." But before you rush to snag that $9.99 Halloween wreath, be warned: the site has several red flags that suggest it's not a legitimate business. With a recently registered domain, hidden Whois contact details, and an email address linked to other known scam shops, Fivehoo.com could be a trick dressed up as a treat. Keep reading to learn more about how to protect yourself from such online scams.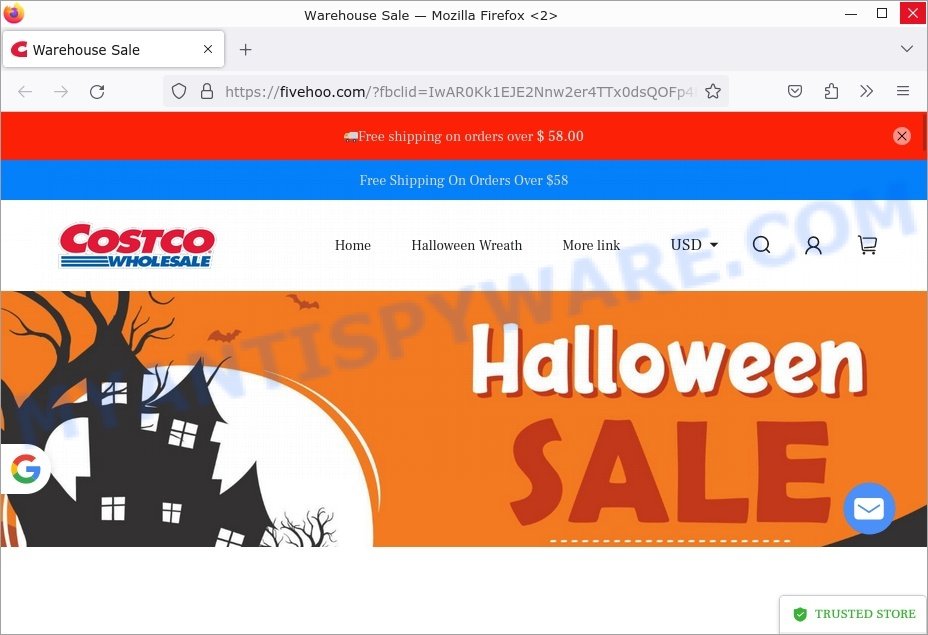 Quick Links
Is Fivehoo.com a Scam?
Yes, there are multiple red flags that indicate Fivehoo.com is not a legitimate online shop. Below are some signs that should make you think twice:
Recently created domain
Lack of contact information, with only an email address (service@fivehoo.com)
No concrete details about the company
Unbelievably low prices and clearance sales
Template design and content copied from other sites
Enticing slogans like "Warehouse Sale" and "Halloween SALE"
Time counter on the product page
No social media presence or non-clickable social media links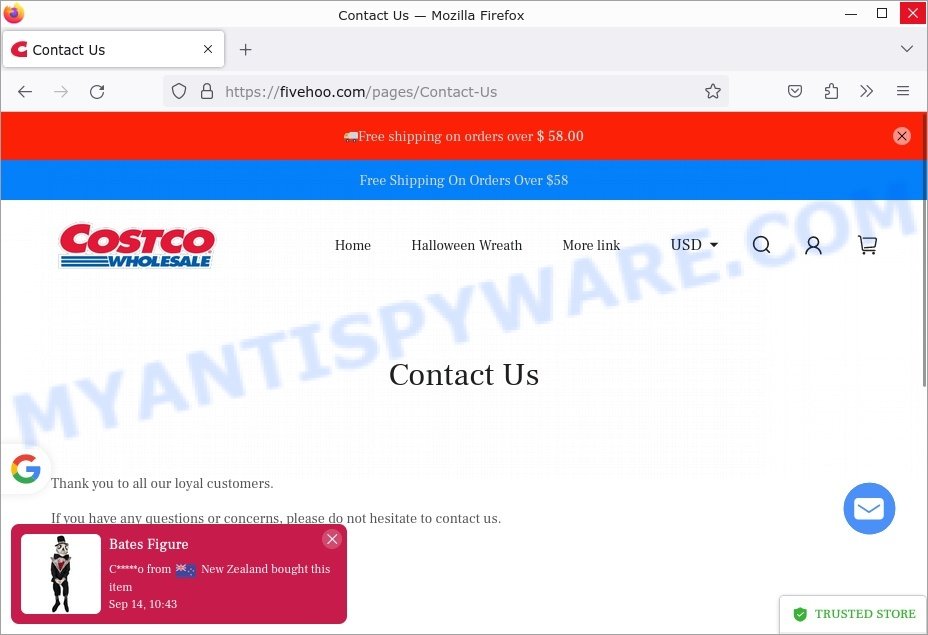 How the Fivehoo.com Scam Works
The Fivehoo.com scam operates by first drawing you in with eye-catching advertisements on social media platforms like Facebook and Instagram. Using the allure of seasonal events like Halloween, the site promises incredibly low prices for decorations, often labeling these offers as "warehouse clearance sales" or "amazing discounts". Once the ad piques your interest, you're directed to their website, which usually maintains a semblance of professionalism to further convince you of its legitimacy.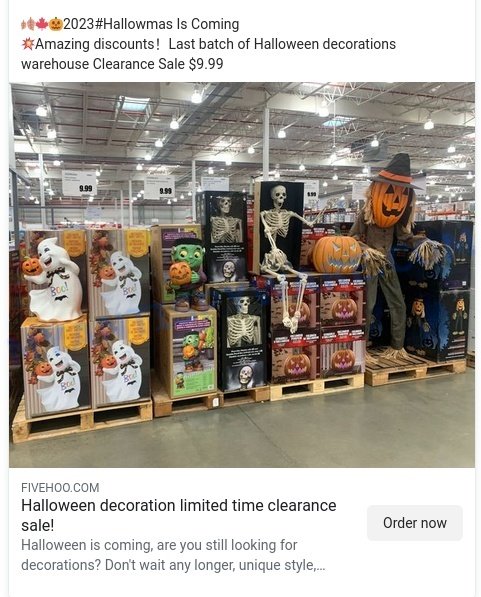 Here, you might notice a few more incentives to buy, such as free shipping for orders over a certain amount. Trusting the site, you proceed to checkout, entering your personal and financial information to finalize the purchase. After this point, one of two things usually happens: either the product you ordered never arrives, or you receive an item of such poor quality it bears little resemblance to what was advertised.
In either case, attempts to contact customer service prove futile. The provided email address, which is also linked to other scam shops, becomes a black hole where consumer complaints disappear without resolution. Before you realize it, the website and its too-good-to-be-true deals vanish, only to re-emerge under a different name, ready to scam another batch of unsuspecting shoppers.
What to Do If You Become a Victim
If you've already made a purchase from Fivehoo.com, take immediate action to mitigate the damage.
Contact your bank and dispute the charges
Change any passwords associated with the payment method used
Report the site to FTC
Leave a comment on this review to alert others
Other Scam Online Shops to Avoid
As part of our ongoing effort to protect our readers, we recommend being cautious of other scam shops that exhibit similar red flags as Fivehoo.com.
Here are a few examples of other scam online shops: Oputcre.shop, Acstoreus.com, and Outletshoks.com.
Summary Table for Fivehoo.com
| | |
| --- | --- |
| Name | Fivehoo.com |
| Type | Online Scam Shop |
| Damage | Financial Loss, Identity Risk |
| Distribution | Facebook, Instagram |
| Tactics | Social Media Ads, Misleading Sales |
| Prices | Deceptively Low |
| Contacts | service@fivehoo.com |
| Prevention Tips | Verify Before Purchase, Check Reviews |
| Reporting Info | FTC |
Conclusion
Fivehoo.com is a well-orchestrated scam targeting unsuspecting consumers, especially those looking for Halloween decorations. Its social media ads may seem appealing, but the reality is far from it. Always remain vigilant and double-check before making any online purchases.
FAQ About the Fivehoo.com Scam
What makes Fivehoo.com ads appear legitimate?
The ads employ the familiar layout and styling associated with legitimate sales, often impersonating well-known brands like Costco.
Can I get my money back if I've been scammed by Fivehoo.com?
It's possible but difficult. Your best chance is to contact your bank immediately and dispute the charges.
Why does Fivehoo.com target social media platforms for advertising?
Social media platforms allow scammers to reach a broad audience quickly and cheaply, often evading the normal checks and balances of traditional advertising platforms.