Diliciouss.com appears to be a tempting offer that has been circulating on social media platforms like Facebook and Instagram. With amazing discounts that seem almost too good to be true, you might be tempted to take the bait. However, it's essential to tread carefully. Keep reading to find out why Diliciouss.com is a scam you should steer clear of.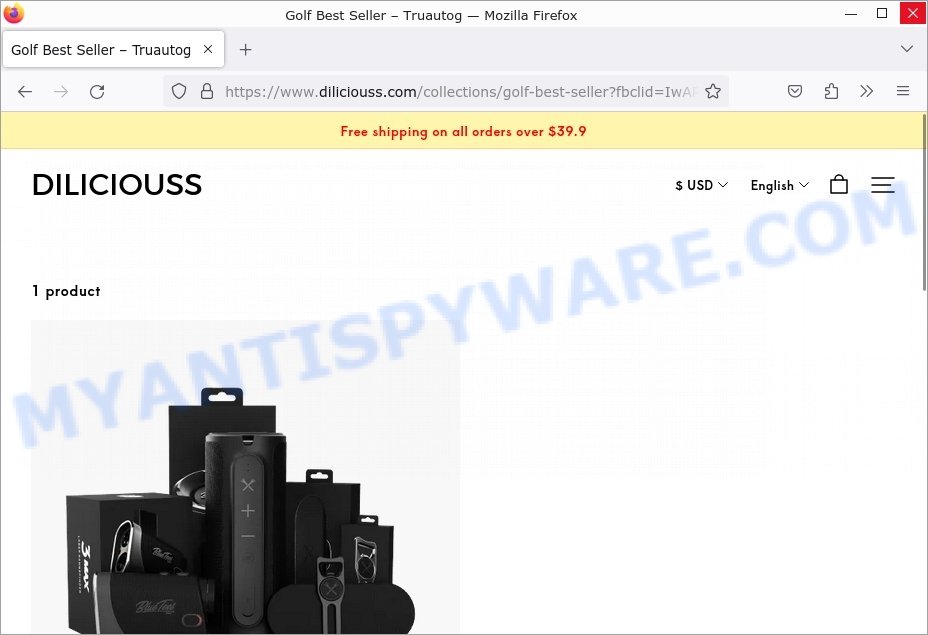 Quick Links
Is Diliciouss.com a Scam?
There are several red flags that point towards Diliciouss.com being a scam:
Recently created domain
Lack of legitimate contact information (Email is linked to other scam stores: service@truautog.com)
No real info about the company behind
Unbelievable deals and incredibly low prices
Enticing slogans like "Clearance Sale", "Free return", and "Huge Discounts"
Time counter on the product page
Hidden WHOIS contacts
No social media presence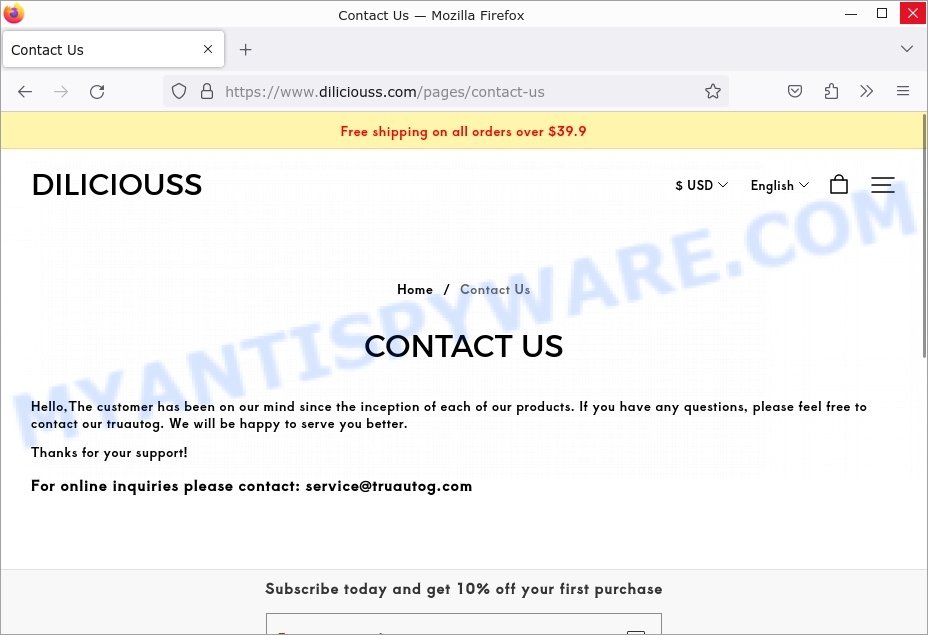 How the Diliciouss.com Scam Works
Diliciouss.com targets consumers through social media platforms, primarily Facebook and Instagram. The scammers post ads that feature deals that are incredibly hard to ignore. For example, they advertise a "best selling bundle" supposedly valued at $449, available for just $29.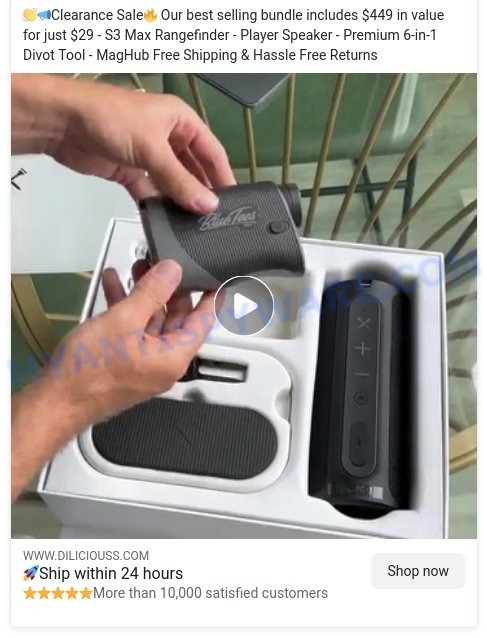 Once a purchase is made, either the buyer receives counterfeit goods, or more commonly, nothing at all. The contact email, which is also linked to other scam shops, offers no real customer service. The aim is to get your money and possibly steal sensitive data during the transaction process.
What to do if you become a victim of Diliciouss.com
If you've fallen victim to this scam, it's crucial to act quickly to minimize the damage.
Contact your bank to report the fraudulent transaction and explore chargeback options.
Report the scam at reportfraud.ftc.gov.
Leave a comment on this review to help others be aware of this scam.
Other Scam Online Shops to Avoid
In an ongoing effort to protect consumers, we've compiled a list of other online shops that exhibit similar scammy behavior as Diliciouss.com.
Here are a few examples of the scam online shops: Fake Wilko Clearance Sale, KingCrabStore.com, Babyjoynewyork.com
Summary Table for Diliciouss.com
| | |
| --- | --- |
| Name | Diliciouss.com |
| Type | Online Scam Shop |
| Damage | Financial and Data Loss |
| Distribution | Social Media |
| Tactics | False Advertisements |
| Prices | Unbelievably Low |
| Contacts | service@truautog.com (linked to other scams) |
| Prevention Tips | Research before buying, be skeptical of unbelievable deals |
| Reporting Info | reportfraud.ftc.gov |
Conclusion
Why do people fall for scams like Diliciouss.com?
People are often lured by the promise of fantastic deals, especially when they are aggressively promoted on trusted platforms like social media.
How do these scam shops get advertised on social media?
Scammers often exploit the advertising algorithms of social media platforms, making it easier for them to target a large number of people.
Can I get my money back if I've been scammed?
It's difficult but not impossible. The first step is to contact your bank or credit card company to dispute the transaction.