Denrank.com is catching people's eyes with tantalizing offers such as "Free Plus Size Compression Socks for Larger People". If you've come across this online store on social media and are contemplating making a purchase, stop! We urge you to read this full article that unveils the reality of Denrank.com.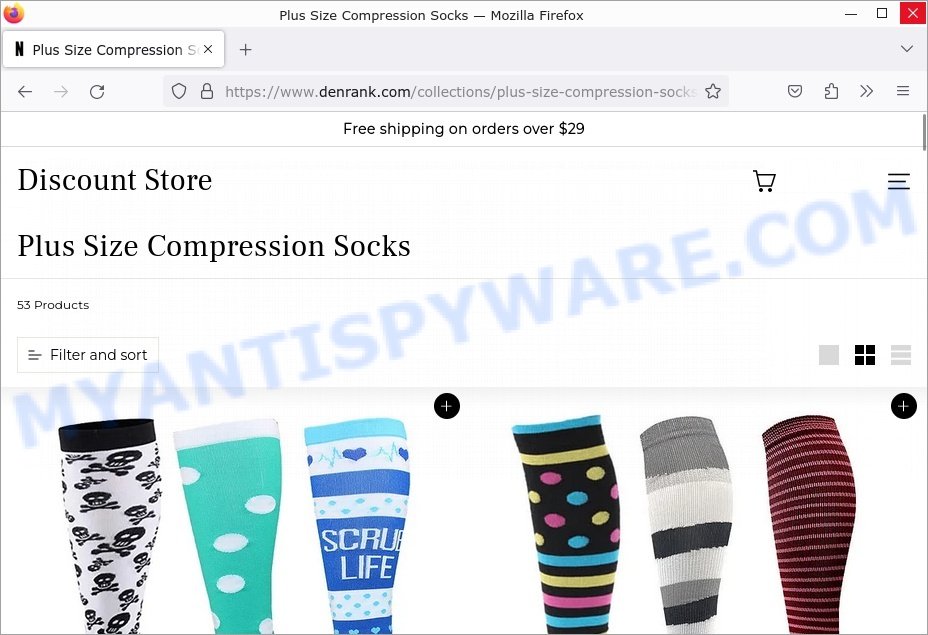 Quick Links
Is Denrank.com a Scam?
Denrank.com raises several red flags that are typical of scam online shops:
Recently created domain
Lack of transparent contact information: The only available contact is through the email address service@denrank.com.
Unbelievable deals and incredibly low prices: Free compression socks and free shipping on orders over $29
Company details are sketchy: Registered under YINO, a company linked to other scam shops.
Enticing slogans such as "Free Today Only" and "Free Shipping over $29".
No social media presence or links to any social media platforms.
Customer Complaints and Delivery issues are prevalent.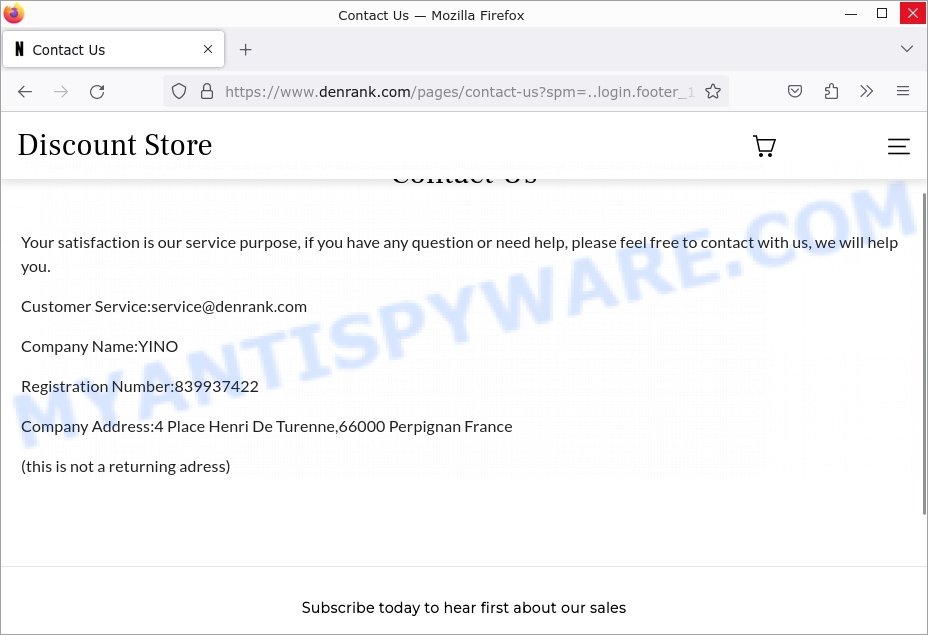 How the Denrank.com Scam Works
Denrank.com is primarily promoted through social media platforms like Facebook and Instagram. The store lures customers in with unbelievable deals like "Free Plus Size Compression Socks For Larger People" and "Free shipping over $29".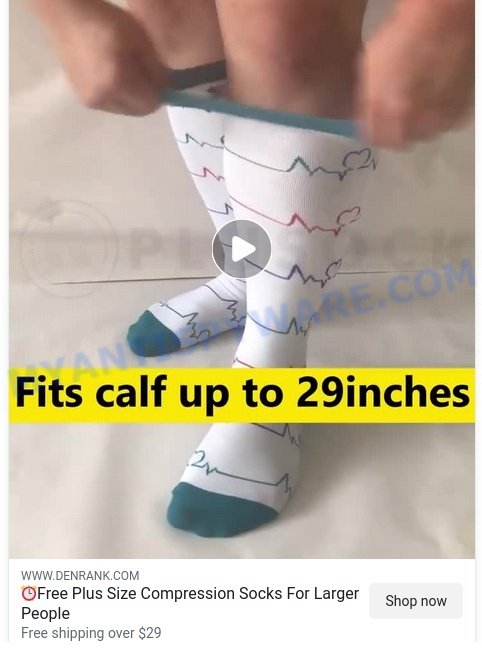 Once you're ensnared by these deals, you'll likely never receive the product, or if you do, it will be of extremely low quality. The aim is to get your personal and financial details, which could be used for further fraudulent activities.
What to Do if You Become a Victim of Denrank.com
If you have unfortunately fallen victim to this scam, take immediate steps to safeguard your information and report the scam.
Contact your bank and report the fraudulent transaction.
Change your online passwords.
Report the scam to the Federal Trade Commission at reportfraud.ftc.gov.
Leave a comment on this review to help warn others.
Other Scam Online Shops to Avoid
As part of our commitment to protect consumers, it's essential to be aware of other scam online shops that share similar characteristics with Denrank.com. Below we will list a few that you should avoid.
Here are a few examples of the scam online shops: Blackstonediscount.com, Oputcre.shop, and Tv-homeshopping.shop.
Summary Table for Denrank.com
| | |
| --- | --- |
| Name | Denrank.com |
| Type | Online Scam Shop |
| Damage | Financial and Personal Data Theft |
| Distribution | Social Media (Facebook, Instagram) |
| Tactics | Enticing Promotions and Slogans |
| Prices | Free to Low-Cost Items with a Catch |
| Contacts | Email: service@denrank.com, Company: YINO |
| Prevention Tips | Verify before purchasing, avoid too-good-to-be-true deals |
| Reporting Info | FTC Reporting |
Conclusion
Denrank.com is a scam online shop that preys on consumers through social media platforms. Its too-good-to-be-true offers and opaque business practices are telltale signs of a scam. Always exercise caution and do your due diligence before making any online purchases.
FAQ About the Denrank.com Scam
What is the real danger of falling for a scam like Denrank.com?
Falling for a scam like Denrank.com not only risks your money but also exposes your personal and financial information to cybercriminals.
How do scams like Denrank.com primarily distribute their fraudulent offers?
Denrank.com primarily spreads its scam through social media platforms such as Facebook and Instagram, where they advertise unbelievable deals to lure people in.
Are there other online shops similar to Denrank.com that I should be cautious of?
Yes, there are many other scam shops that employ similar tactics to Denrank.com. Always verify the legitimacy of an online shop before making a purchase.