Astpad.com presents itself as a too-good-to-be-true T-shirt shop offering ridiculously low prices and fast shipping. The store is being heavily promoted on social platforms like Facebook. However, there are several warning signs that indicate it's a scam. If you've come across this website or its ads, we strongly recommend reading this full analysis.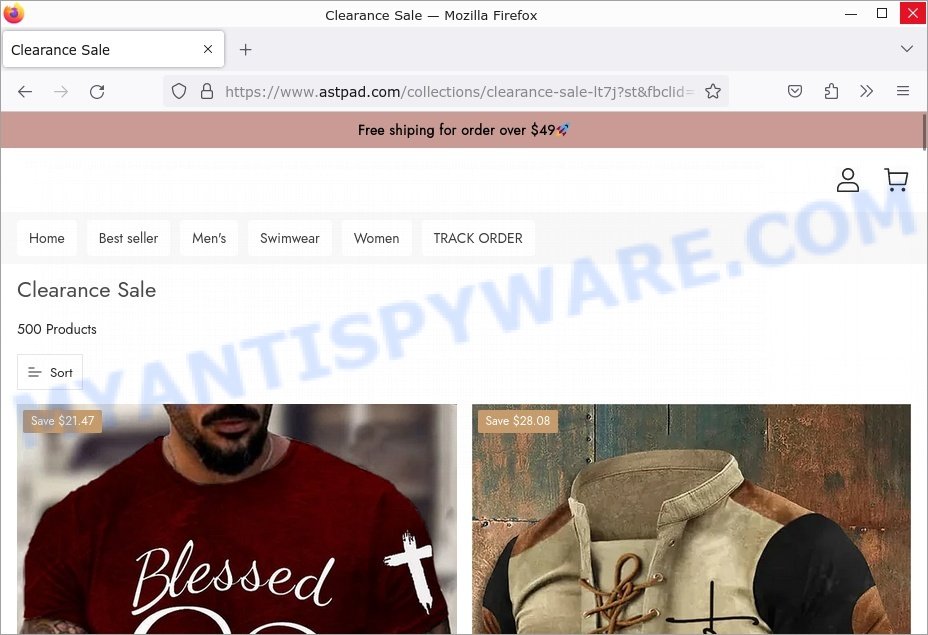 Quick Links
Is Astpad.com a Scam?
From its enticing promotions to its lack of transparency, Astpad.com exhibits multiple red flags:
Recently created domain
Lack of contact information other than an email address: service@astpad.com, Company: YINO
No social media presence
Unbelievable deals like T-shirts for $3.98
Fake promotion phrases such as "Factory Direct, Today Only"
Associated with other scam shops
Hidden Whois contacts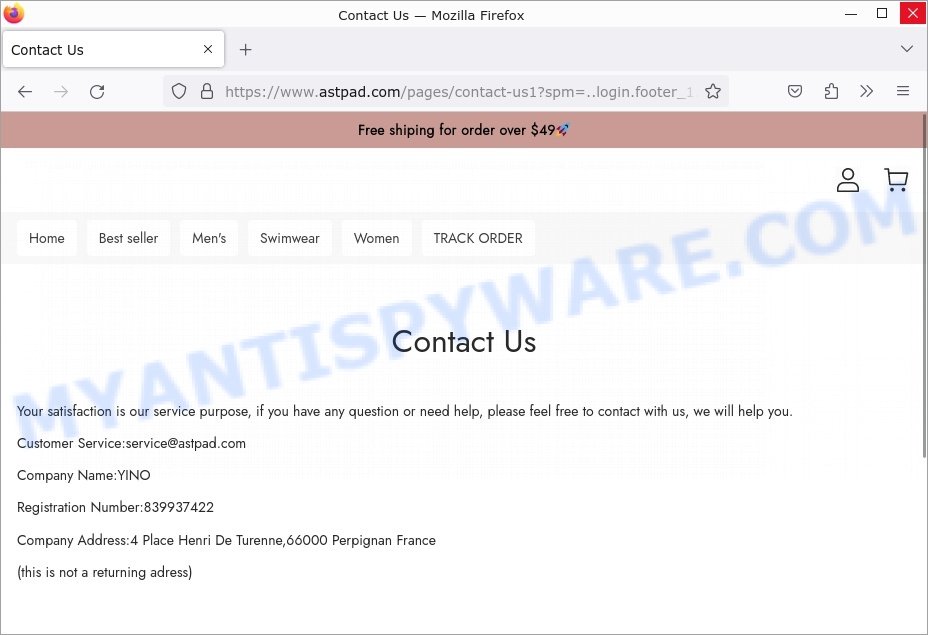 How the Astpad.com Scam Works
Astpad.com initially lures potential victims through targeted Facebook ads that offer T-shirts at unbelievable prices of $3.98. These ads use phrases like "Factory Direct, Today Only" to create a sense of urgency.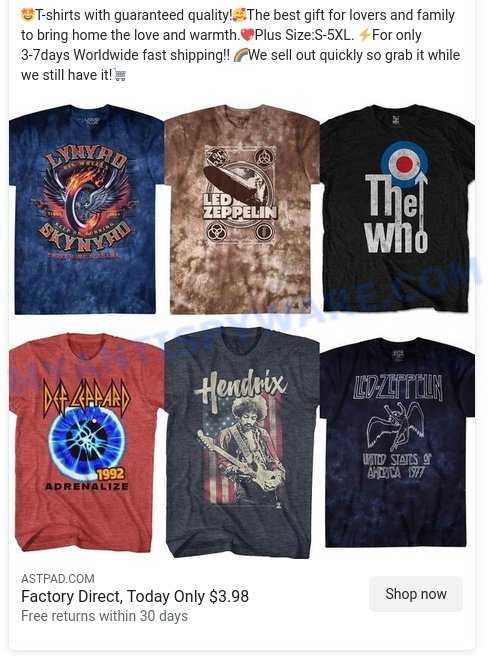 Once you're on the site, the scam further entices you with claims of fast shipping and free returns. After making a purchase, victims either receive counterfeit items or nothing at all, followed by unresponsive customer service.
What to Do If You Become a Victim of Astpad.com
If you've fallen victim to the Astpad.com scam, take immediate steps to mitigate the damage:
Contact your bank to dispute the charges
Report the scam at reportfraud.ftc.gov
Leave a comment on this review to help warn others
Other Online Scams to Avoid
As part of our commitment to informing readers about potential online risks, it's crucial to be aware of other scams that employ similar tactics to Astpad.com. These scams often lure victims with too-good-to-be-true deals and promises.
Here are a few examples of other online scams to avoid: Blackstonediscount.com, Acstoreus.com, Luvasti.com.
Summary Table for Astpad.com
| | |
| --- | --- |
| Name | Astpad.com |
| Type | Online Scam Shop |
| Damage | Financial loss, Identity Theft Risk |
| Distribution | Facebook Ads |
| Tactics | Enticing Ads, Unrealistic Pricing |
| Prices | T-shirts for $3.98 |
| Contacts | Email: service@astpad.com, Company: YINO |
| Prevention Tips | Verify Online Shops, Be Skeptical of Unrealistic Deals |
| Reporting Info | reportfraud.ftc.gov |
Conclusion
Astpad.com is an online scam designed to lure buyers with incredible offers on T-shirts. Its promises of low prices, fast shipping, and easy returns are nothing but tactics to exploit consumers. Always do your research and be cautious while shopping online.
FAQ About the Astpad.com Scam
Is Astpad.com associated with other scams?
Yes, the email and company associated with Astpad.com are linked to other scam shops, indicating a broader network of fraudulent activity.
What are the payment methods accepted by Astpad.com?
Astpad.com often accepts credit cards, which makes it easier for them to perform fraudulent charges.
Can I get my money back if scammed by Astpad.com?
It's possible but difficult. You can contact your bank to dispute the charges, but there is no guarantee of a refund.