With online shopping on the rise, scammers are increasingly using popular brands to entice users into their phishing traps. One such scam revolves around a supposed "White Stuff clothing outlet" which offers suspiciously high discounts.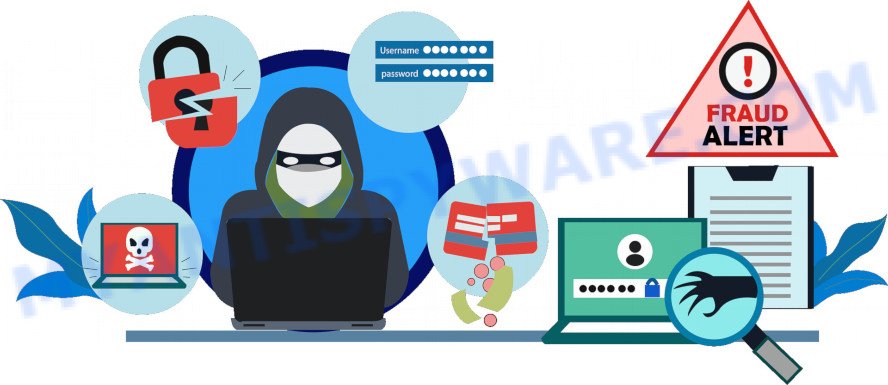 Quick links
What is the White Stuff Clothing Outlet Scam?
This scam, specifically targeted at fans of the popular clothing brand "White Stuff", promises incredible discounts (up to 90% off) through ads on Facebook. The scam website, WhiteStuffUK.com, entices users with offers that are too good to be true.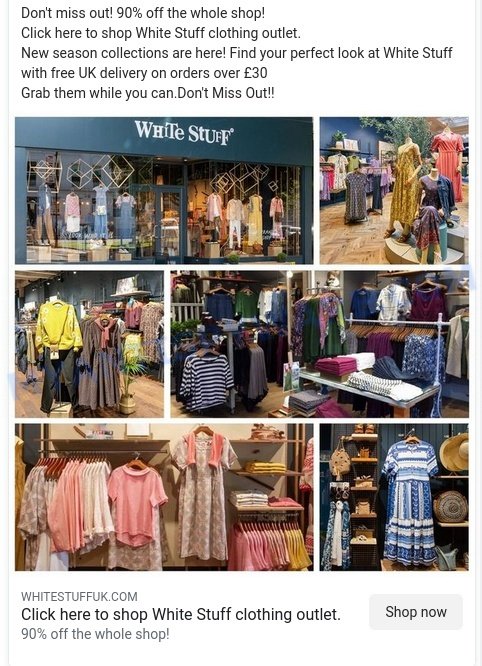 Signs of the Scam
Unrealistic discounts like "90% off the whole shop".
The domain WhiteStuffUK.com is not the official White Stuff website.
The contact email is generic and unrelated to White Stuff: info@trackforparcel.com.
WHOIS data for WhiteStuffUK.com is recently created and keeps its contacts hidden, a common tactic among scam sites.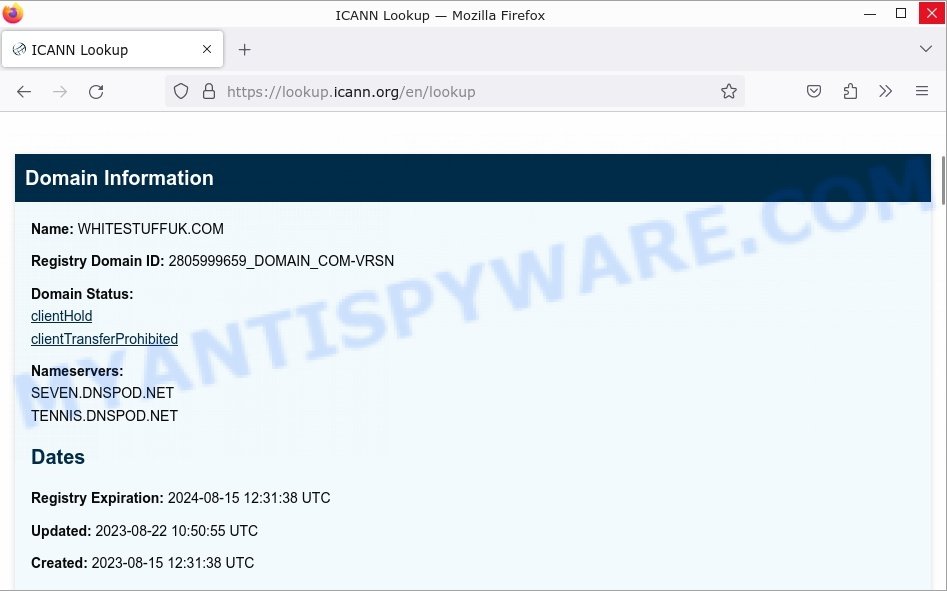 How the Scam Works
The scam pulls users in with enticing Facebook ads. Once users click through, they're taken to WhiteStuffUK.com, where they might be tempted to make purchases due to the heavy discounts. However, either the products don't arrive, are counterfeit, or users' payment details could be at risk.
What to Do if You Encounter the Scam
If you stumble upon this scam:
Do not make any purchases or provide personal details.
Report the scam ad to Facebook.
Notify your friends and acquaintances about the scam.
If you have made a purchase, contact your bank immediately to discuss potential fraud protection actions.
Unveiling Similar Scams: Deceptive Tactics Exploited by Fraudsters
As the White Stuff Clothing Outlet Scam gains momentum, it is crucial to be aware of similar scams that operate on the same deceptive principles. These scams often target popular retail brands, exploiting their reputation to lure unsuspecting shoppers into fraudulent schemes. Below, we will explore a range of examples that highlight the diversity of such scams, showcasing how scammers employ similar tactics to trick consumers. By understanding these common patterns, you can enhance your ability to recognize and avoid scams, protecting yourself from falling victim to their deceitful practices.
Here are some notable examples of scams akin to the White Stuff Clothing Outlet Scam, shedding light on the pervasive nature of online fraudulent activities: Wilko Clearance Sale Scam, Fake New Balance Online Stores, and Joules Clearance Sale Scam.
Summary Table for the Scam
| | |
| --- | --- |
| Name | White Stuff Clothing Outlet Scam |
| Type | Phishing Scam |
| Damage | Potential financial loss, counterfeit items, or identity theft |
| Distribution | Facebook Ads |
| Tactics | False promotions, fake website |
| Associated websites | WhiteStuffUK.com |
| Prevention Tips | Always verify promotions with official websites or contact the company directly. Beware of deals that seem too good to be true. |
| Reporting Info | Report to Facebook and notify White Stuff's official customer service. |
Conclusion
Always approach online deals, especially those seen on social media, with caution. The "White Stuff clothing outlet" scam is a timely reminder of the lengths scammers will go to exploit users. Ensure you're purchasing from official sources and remain vigilant against too-good-to-be-true offers.