Beware of fake New Balance online stores that are taking advantage of the brand's popularity to deceive customers. New Balance, a renowned athletic shoe and apparel brand, has become a target for scammers who aim to exploit its reputation and lure unsuspecting consumers into fraudulent schemes. In this article, we'll explore the tactics used by these fake online stores and provide guidance on how to identify and avoid falling victim to such scams.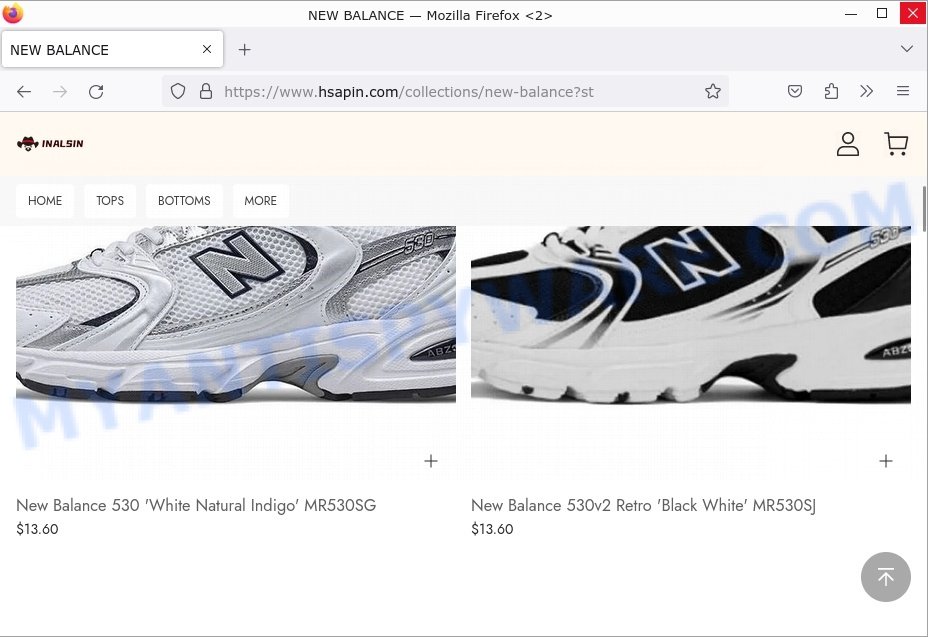 Quick links
The Rise of Fake New Balance Online Stores
New Balance has earned a reputation as one of the world's most popular and respected athletic shoe and apparel brands. However, scammers are leveraging the brand's popularity to create fake online stores that appear genuine at first glance. These scams involve setting up websites that imitate the New Balance brand and offer products for sale.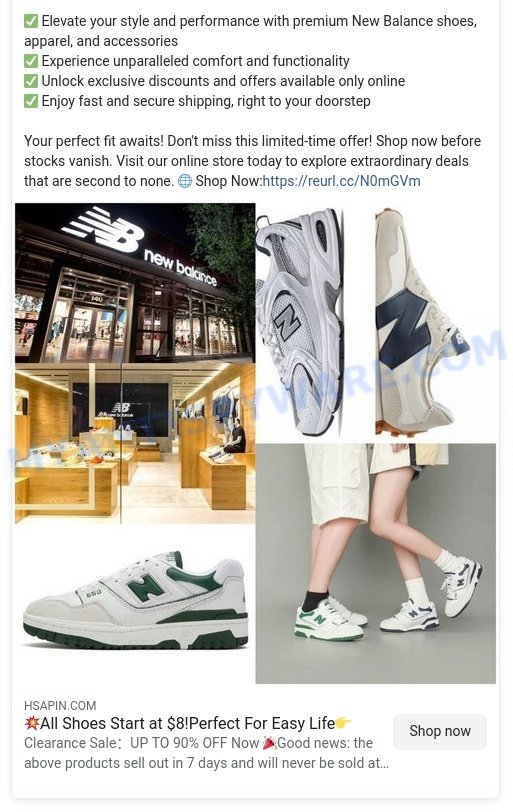 Fake New Balance online stores often use Facebook ads to promote their deceptive schemes. These ads may showcase attractive deals and discounts on New Balance products, enticing users to click on them and visit the fraudulent websites.
These scam websites employ a variety of deceptive tactics to appear legitimate:
Stolen Branding: Scammers use New Balance logos, images, and branding to create a facade of authenticity.
Unrealistic Offers: The scam stores may offer unrealistically low prices, making them seem like great deals.
Copied Content: The content, images, and product descriptions on these websites are often copied from legitimate sources.
Lack of Information: Fake New Balance online stores typically lack essential company information, such as a physical address or contact details.
Hidden Owners: The individuals behind these scams remain hidden, making it difficult to hold them accountable.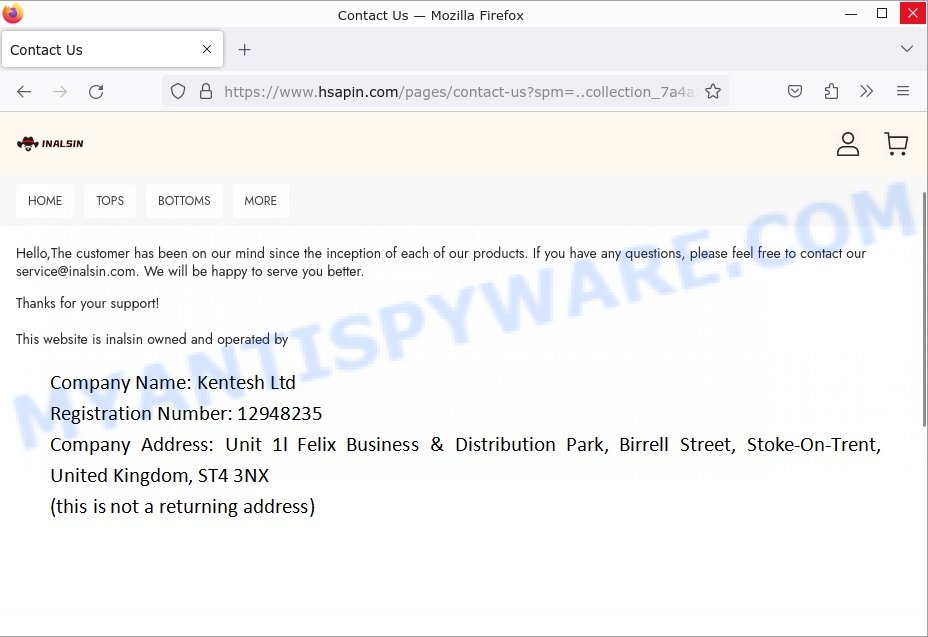 Protect Yourself from Fake New Balance Online Stores
To safeguard yourself from falling victim to these scams, follow these steps:
Check the website's URL and domain for authenticity. Ensure it matches the official New Balance website (www.newbalance.com).
Compare the prices on the scam website with those on the official New Balance website. Suspiciously low prices are a warning sign.
Look for reviews or reports about the online store. If others have reported it as a scam, steer clear.
If you're unsure about the legitimacy of a store, contact New Balance directly through official channels to confirm.
Only purchase New Balance products from trusted and well-known retailers or the official New Balance website.
Unveiling Similar Scams: Deceptive Tactics Exploited by Fraudsters
As Fake New Balance online stores gains momentum, it is crucial to be aware of similar scams that operate on the same deceptive principles. These scams often target popular retail brands, exploiting their reputation to lure unsuspecting shoppers into fraudulent schemes. Below, we will explore a range of examples that highlight the diversity of such scams, showcasing how scammers employ similar tactics to trick consumers. By understanding these common patterns, you can enhance your ability to recognize and avoid scams, protecting yourself from falling victim to their deceitful practices.
Here are some notable examples, shedding light on the pervasive nature of online fraudulent activities: Joules Clearance Sale Scam, Costco Clearance Sale Scam, and Macy's Clearance Sale Scam.
Summary table
| | |
| --- | --- |
| Name | Fake New Balance online stores |
| Type | Online Shopping Scam |
| Damage | Financial loss, potential identity theft |
| Distribution | Facebook Ads |
| Tactics | Impersonation, false advertising, fear of missing out |
| Scam stores | Hsapin.com, wslot.store, uiiondues.com, etc |
| Scammers contacts: | service@uiiondues.com, Kentesh Ltd Registration Number: 12948235 Company Address: Unit 11 Felix Business & Distribution Park, Birrell Street, Stoke-On-Trent, United Kingdom, ST4 3NX (this is not a returning address) |
| Prevention Tips | Be skeptical of online deals that seem too good to be true, verify the legitimacy of online shops before making a purchase, use secure payment methods when shopping online |
| Reporting Info | Report to local authorities, your bank or credit card company, and the platform where the ad was posted |
Conclusion
As scammers exploit the reputation of New Balance to trick consumers into fraudulent schemes, it's essential to stay vigilant when shopping online. Always verify the authenticity of websites and offers, and remember that if a deal seems too good to be true, it probably is. By remaining informed and cautious, you can protect yourself from falling victim to fake New Balance online stores.