Beware of the Elon Musk Energy Saving Device Scam, a fraudulent scheme that exploits the reputation of Elon Musk and his innovations to trick users into investing in a supposed energy-saving device. In this article, we'll uncover the details of this scam, highlight its deceptive tactics, and provide insights on how to steer clear of such fraudulent schemes.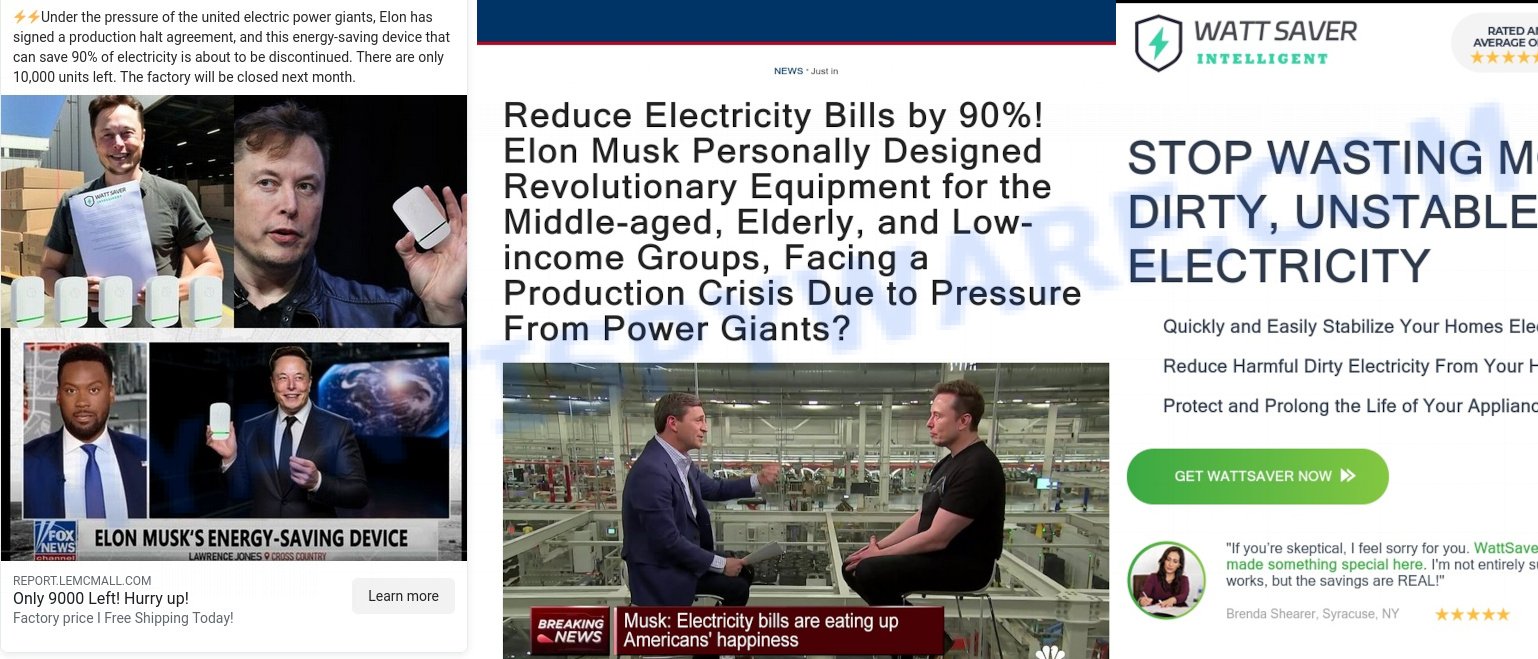 QUICK LINKS
How the Elon Musk Energy Saving Device Scam works
Elon Musk Energy Saving Device Scam is a sophisticated web of deceit that banks on the credibility of a world-renowned entrepreneur. It's not just an ordinary marketing scam; it's a meticulously constructed facade designed to prey on the unsuspecting by using the potent mix of a recognizable name and the universal desire to save money.
This scam starts its siren call on platforms like Facebook, with posts and ads bearing tantalizing headlines like "Say goodbye to expensive solar equipment!" and claims such as saving up to 90% on electric bills. These ads are made even more persuasive with the inclusion of testimonials from famous figures, like interior designer Joanna Gaines, despite there being no record of her endorsing such a product.
Once an individual, intrigued by these sensational headlines, clicks on these posts, they're taken to websites designed to imitate legitimate news sources. The layout and design of these sites often closely resemble those of established media organizations. They publish stories suggesting that a 'revolutionary power-saving device' endorsed by Elon Musk is disrupting the energy industry and causing alarm among power companies. To add an additional layer of seeming authenticity, these sites falsely attribute their articles to real journalists, such as Ben Miller of Fox News Channel, further misleading the reader.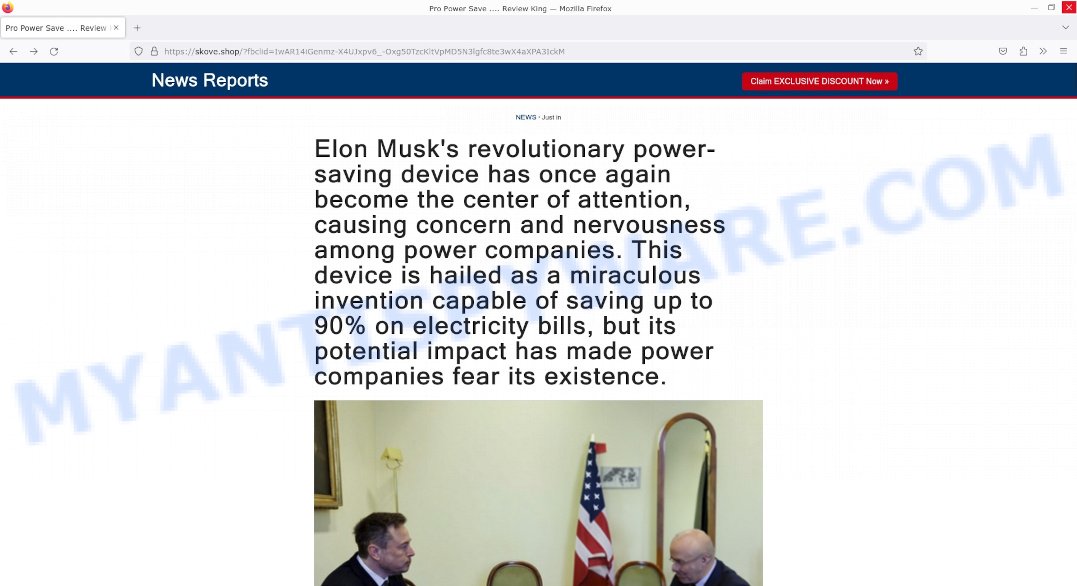 But it's not just the news; it's the product. Names like Wattsaver, Pro Power Save or StopWatt are introduced, described in technological jargon and nebulous terms designed to confuse the average reader. They promise to "stabilize your home's electrical current" or "reduce harmful dirty electricity", but never really explain how.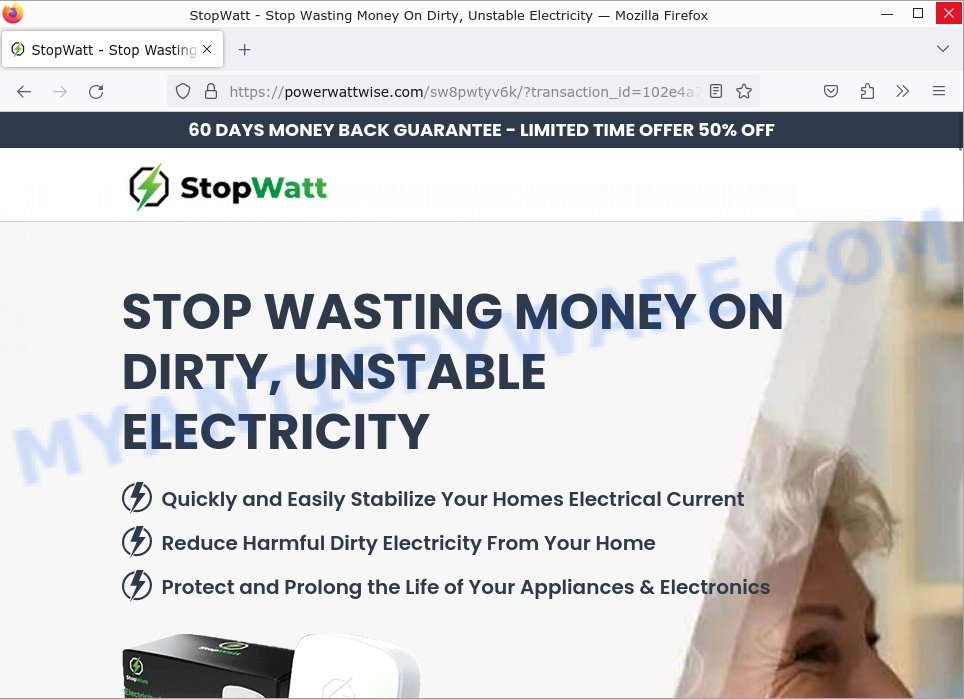 As you delve deeper into the sites, you'll notice aggressive sales tactics. Phrases such as "EXCLUSIVE DISCOUNT", "limited stock", or "last chance to buy" flash in prominent parts of the page, urging visitors to make an immediate purchase decision. And for those still on the fence, they throw in shifting money-back guarantees, ranging from 30 days to 90 days, depending on which page you land on.
However, the real kicker is when you try to find out more about these companies. Either there's no contact information or just a dubious email like "support@ussmtp.com". A closer look at their domain names reveals they're freshly minted, often with hidden registration details to shield the scammers' identities.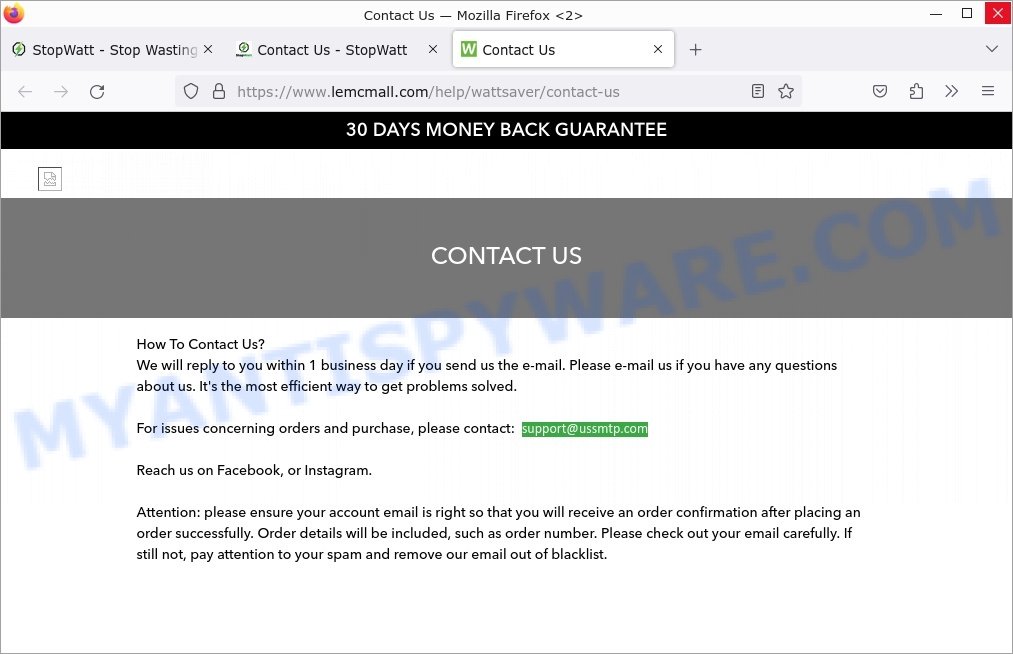 In wrapping up, the Elon Musk Energy Saving Device Scam is not just a deception; it's a masterclass in manipulation. It weaves a narrative using a blend of real and fictional elements, making it difficult for even the discerning eye to separate fact from fiction. Always remember to verify before you buy, and be wary of offers that seem too good to be true, because they often are.
Scams Like Elon Musk Energy Saving Device: Examples of similar products
Elon Musk Energy Saving Device Scam, discussed earlier, is just one example of a deceptive energy-saving promise that preys on consumers' desire to reduce their electricity bills. However, it is far from being the only scam of its kind. There are numerous other products out there that make bold claims about saving energy, but ultimately fail to deliver on their promises. From magical socks to mini air conditioners that claim to cool your entire room, these scams come in various forms, targeting unsuspecting individuals who are seeking ways to cut costs and live more sustainably.
Here are some examples of similar products to be aware of: Stop Watt, HIGHERSOCKS Schorl Titanium Ion Socks, and ChillWell Portable AC.
Summary
| | |
| --- | --- |
| Name | Elon Musk Energy Saving Device |
| Associated websites | skove.shop, powerwattwise.com, report.lemcmall.com, www.lemcmall.com/wattsaveryy003.html |
| Description | A device purportedly developed by Elon Musk to save electricity costs by stabilizing the electrical current in homes. |
| Key Promises | Savings of up to 90% on electricity bills; quickly stabilize home electrical currents; protect and prolong the life of appliances and electronics. |
| How it Works | The scam claims the device can automatically adjust voltage and current based on different devices' electricity needs, minimizing energy losses. However, the technical workings aren't explained. |
| Price | Fluctuates: Advertised as $98.00 discounted to $49.00 on one site, while the exact nature of the device and price can vary on other websites. |
| Scam Indicators | Use of a well-known personality (Elon Musk) without verified endorsement; inconsistent money-back guarantees; high-pressure sales tactics like "limited stock"; sites having layouts that mimic legitimate news outlets; and conflicting product descriptions and claims. |
| Similar Scams | Pro Power Save, StopWatt, Energy Saver Box, Power Saver Pro, Electricity Saving Box. |
| Contact Information | Often absent or limited to dubious emails, e.g., support@ussmtp.com |
| Suspicious Flags | Newly registered domain names with hidden contact details; usage of fake testimonials and endorsements; articles written by fictitious authors (e.g., "Ben Miller" of "Fox News"); aggressive, high-pressure sales tactics. |
| Verdict | Highly suspicious and likely a scam. The use of Elon Musk's name without verifiable endorsement, coupled with the numerous red flags in the operation, makes this an operation to approach with extreme caution. Potential buyers should conduct thorough research before making any purchase decisions. |
Conclusion: Should You Try Elon Musk Energy Saving Device?
The short answer is no. Here's why:
The Elon Musk Energy Saving Device seems too good to be true – and that's because it probably is. The device promises huge savings on your electricity bill, using Elon Musk's name as a draw, but there's no evidence Elon Musk has anything to do with it. Websites promoting this product have many signs of being scams, like flashy sales pitches, hidden contact information, and too-good-to-be-true discounts.
Buying something based on a famous name without proper proof can be risky. It's better to spend your money on proven products with clear benefits and real reviews. In the end, if you're looking to save on electricity, there are many other genuine products and methods out there. Always research before you buy!