In recent weeks, an online advertisement has been circulating claiming that Elon Musk has endorsed a device called Stop Watt, which promises to save up to 90% off of electricity bills. However, this is just one of many fake energy-saving devices sold to people, and there is no evidence to support the claim that Musk endorses it. In fact, the Stop Watt device is a scam that could end up costing consumers more money in the long run. This article will explore the details of the Stop Watt scam and provide information on how to avoid falling victim to it. For a quick summary of our findings, please refer to the table Summary of Stop Watt Review below.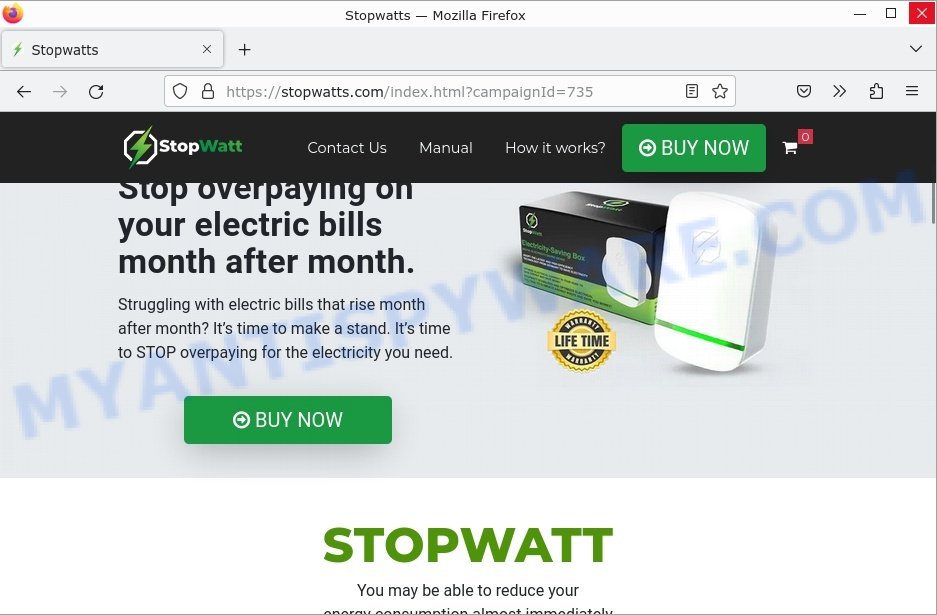 QUICK LINKS
How Stop Watt Works (Claims to Work)
Stop Watt claims to be an innovative device that can reduce electricity bills by up to 90%. According to the manufacturers, the device works by stabilizing the voltage supply and improving power factor efficiency. It is designed to optimize the use of electricity by reducing the amount of energy that is wasted during transmission, and by balancing the voltage supply to ensure that appliances and devices consume only the power they need.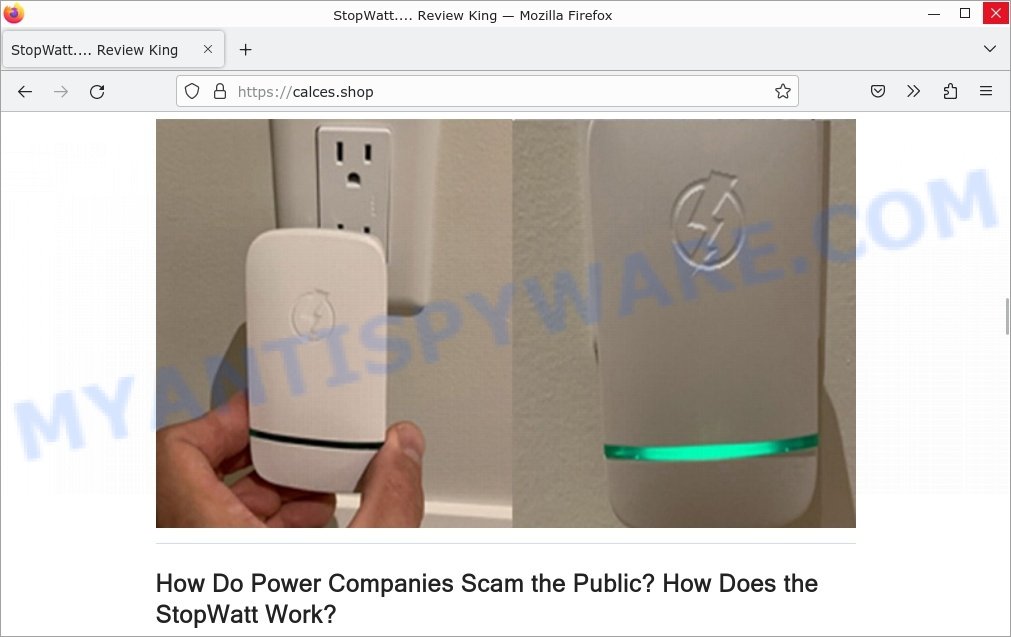 The manufacturers claim that Stop Watt uses advanced microprocessor technology to analyze the electricity consumption pattern of a household or office and optimize the use of electricity. The device is also said to be able to protect electrical appliances from power surges and fluctuations, thereby extending their lifespan. The device is marketed as an easy-to-install and easy-to-use solution that can help households and businesses save money on their electricity bills.
However, there is no scientific evidence to support the claims made by Stop Watt, and the device has been labeled a scam by many consumer protection agencies. Many experts have pointed out that the technology used by Stop Watt is not new, and that similar devices have been available on the market for many years. Moreover, many of the claims made by the manufacturers are based on a flawed understanding of how electricity works, and are not supported by the laws of physics.
In reality, the only proven way to save money on electricity bills is to reduce electricity consumption through energy-efficient practices, such as using energy-efficient appliances and light bulbs, and reducing energy wastage. Installing untested and unproven devices like Stop Watt is not only a waste of money, but can also pose a risk to the safety and reliability of the electrical system in a household or office.
Stop Watt Scam: A Deceptive Device
Stop Watt Scam is a fraudulent scheme that claims to offer a device that reduces electricity consumption and saves consumers money on their energy bills. The scheme has been heavily promoted online through advertisements featuring a photo of Elon Musk, the CEO of Tesla and SpaceX. However, there is no evidence that Musk has endorsed or has any involvement with Stop Watt Scam.
The Stop Watt device is advertised as a simple plug-in device that can instantly reduce the amount of electricity used by appliances in a home or office. The device supposedly works by optimizing the flow of electricity and reducing waste, resulting in lower energy bills and a more environmentally friendly home.
The reality is that the Stop Watt device is nothing more than a cheap electrical component that does not actually provide any significant energy savings. It is a classic example of a "power factor correction" device, which is designed to adjust the voltage and current of an electrical circuit to improve its efficiency. However, in most modern electrical systems, power factor correction is already built-in, and adding an extra device like Stop Watt will not make any noticeable difference.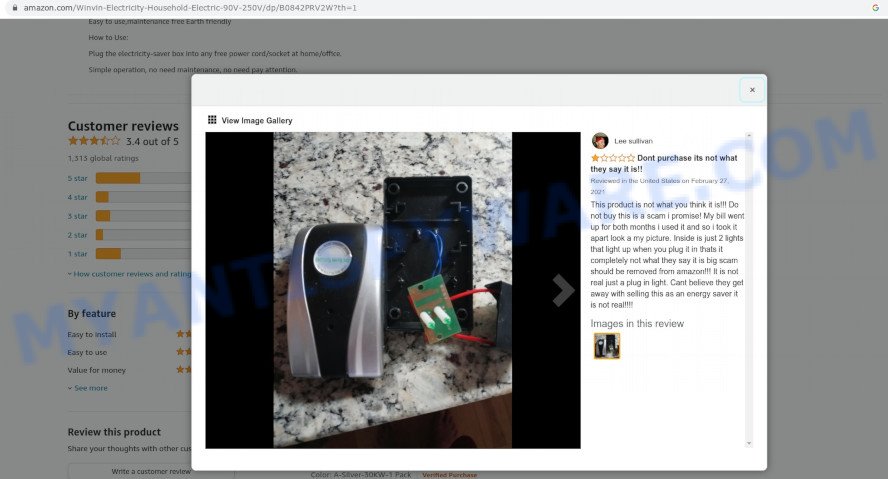 The Stop Watt Scam is particularly dangerous because it preys on people's concerns about high energy bills and the environment, promising an easy solution to both problems. However, the reality is that the device is a worthless scam that will not provide any real savings or benefits. Consumers should be cautious about any energy-saving products that are heavily advertised online and always do their research before making a purchase.
Stop Watt Elon Musk ads
Stop Watt Elon Musk Ads refer to online advertisements promoting a device that claims to reduce electricity bills by up to 90% using advanced technology developed by Tesla. These ads typically feature a photo of Elon Musk and make reference to Tesla, giving the impression that the device is endorsed by Musk and/or Tesla.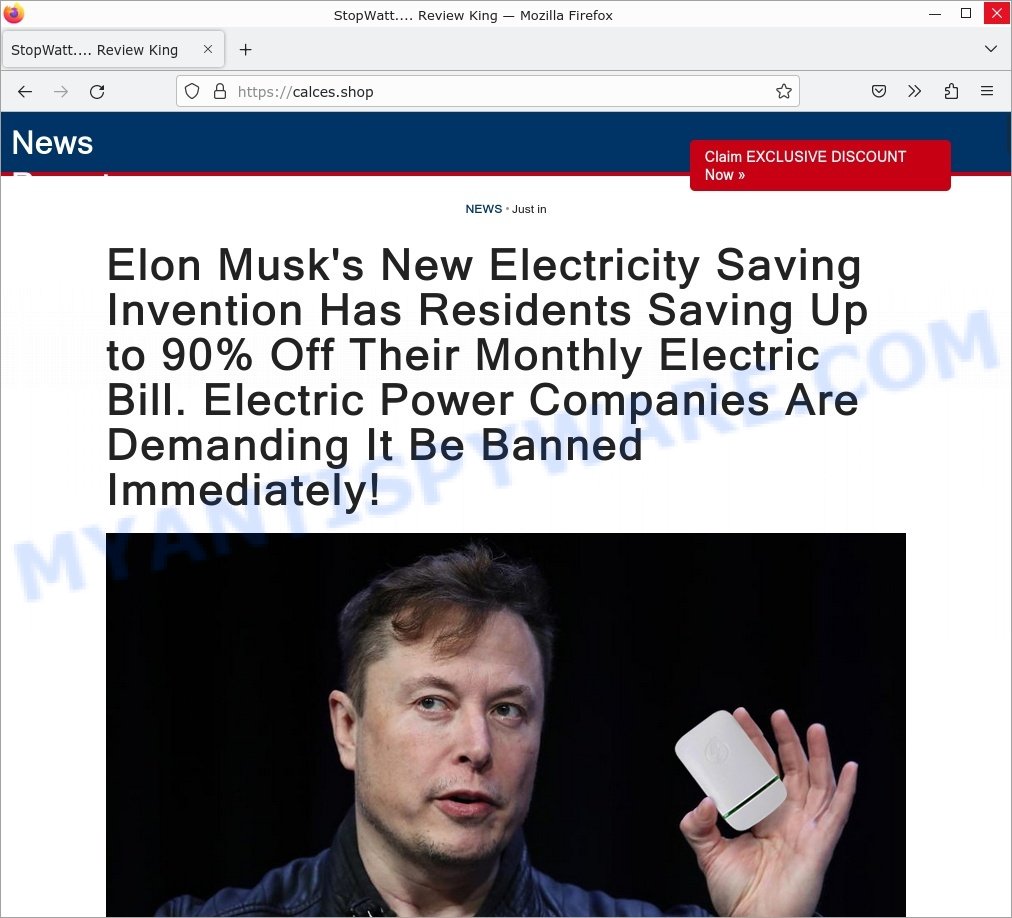 However, it's important to note that neither Elon Musk nor Tesla have any association with this device or the company behind it. In fact, many experts have labeled the product a scam, as there is no scientific evidence to support its claims.
A Stop Watt Elon Musk ad reads as follows:
Elon Musk's New Electricity Saving Invention Has Residents Saving Up to 90% Off Their Monthly Electric Bill. Electric Power Companies Are Demanding It Be Banned Immediately!

"Do not pay your electric bill until you read this. As electricity prices continue to rise in , I realize that not everyone can afford solar panels, so we wanted to come up with a way that EVERYONE can save tons of money on their electric bill. Hurry up and learn this trick before the power companies get their way and it's gone." – Elon Musk
The ads often use clickbait headlines to lure in unsuspecting customers, such as "Elon Musk's Latest Invention Will Save You Thousands on Your Energy Bills" or "Elon Musk Reveals His Revolutionary Energy-Saving Device".
Once customers click on the ad, they are directed to a website where they can purchase the device. However, these websites often have little information about the product and no real contact details for customer support.
In many cases, customers have reported that they never received the product they ordered or that the device did not work as advertised. Some have also reported being charged more than the advertised price or having their credit card information stolen.
Overall, the Elon Musk Electricity Saving Box Ads are a classic example of a deceptive marketing campaign that preys on people's desire to save money and their admiration for a well-known figure like Elon Musk. Consumers should be wary of such ads and always do their research before making a purchase.
Scams Like Stop Watt: Beware of These Electricity Saving Devices
Unfortunately, the Stop Watt Scam is not the only electricity-saving box scam out there. In fact, there have been several similar scams in recent years that have used similar tactics to deceive consumers into buying useless devices. These scams often make bold claims about saving money on energy bills, but in reality, they do nothing to reduce energy consumption. Here are some other electricity-saving box scams to watch out for:
List of Similar Scams: Pro Power Save, Real Watt, EcoWatt, Power Factor Saver and Electricity Saving Box.
Always be skeptical of claims that seem too good to be true and look for reviews from reputable sources. Remember, the best way to save energy and reduce your bills is to make small lifestyle changes and invest in energy-efficient appliances.
Summary
| | |
| --- | --- |
| Name | Stop Watt Energy Saving Device, StopWatt |
| Associated websites | stopwatts.com, calces.shop, www.gadgetreviewking.com, dragon.menolparkreport.com |
| Description | A fake electricity saving device that claims to reduce energy consumption and save money on electric bills. |
| Key Promises | Reduce energy consumption by up to 90%, save money on electric bills, easy to install, works with any electrical system. |
| How it Works | The StopWatt device claims to use advanced technology to optimize the flow of electricity, reduce energy waste, and improve power factor. However, there is no scientific evidence to support these claims. |
| Price | $39.99 – $89.99 |
| Scam Indicators | Fake reviews, misleading advertising, lack of scientific evidence, unclear product information, no information on the company or its founders, poor customer service. |
| Similar Scams | Pro Power Save, Real Watt, Electricity Saving Box, Power Factor Saver, EcoWatt, etc. |
| Contact Information | The stopwatts.com website only provides an email (support@stopwatts.com), and the phone number and address are missing. |
Conclusion: Should You Try Stop Watt?
Based on the evidence presented, it is clear that the Stop Watt energy-saving device is a scam. There is no scientific evidence to support the claims made by the manufacturers of the device, and the testimonials on the website are likely fake. Furthermore, the device is marketed using deceptive tactics, such as false claims of being endorsed by celebrities like Elon Musk and fake limited-time offers.
Therefore, it is not recommended that you purchase the Stop Watt energy-saving device. Instead, consider more practical and proven methods to reduce your energy consumption, such as using energy-efficient appliances, turning off lights and electronics when not in use, and properly insulating your home. It is always important to do your research and be skeptical of any product that makes bold claims without scientific evidence to back them up.