Is Real Watt a SCAM?
RealWatt or Real Watt is another energy-saving device scam (also known as "power saving" scam). Energy-Saving device scam is a fraudulent scheme in which false claims are made about the ability of a device to significantly reduce a consumer's energy usage and costs. These devices are often marketed as "miracle" solutions for high energy bills and are sold for an exorbitant price.
In many cases, the devices are useless or have only minimal impact on energy consumption, but consumers are nonetheless led to believe that they will see significant savings. These scams can result in significant financial losses for consumers, who may also be subject to high-pressure sales tactics or other forms of exploitation.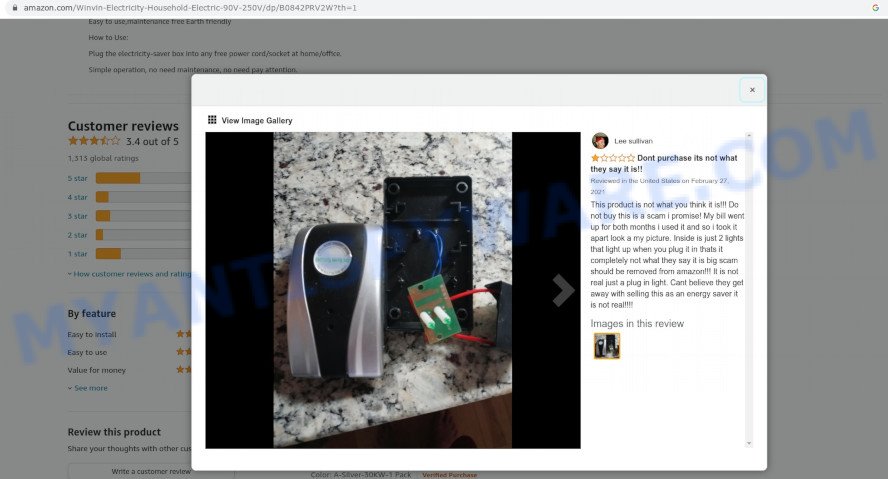 QUICK LINKS
Real Watt Device Review – Does It Really Work
The claims made by RealWatt's website about its electricity stabilizer are misleading and lack scientific evidence. The idea of "sine wave noise" is a misleading term used by some companies to convince consumers to buy their products. In reality, any noise on the electrical grid is usually caused by other appliances in the home or nearby that are not operating correctly. Regulating the electrical current does not prevent this noise from occurring.
RealWatt's claim about "voltage bleeding" is also misleading. Voltage bleeding, also known as voltage drop, is a natural occurrence when electricity is transmitted over long distances. However, it is not something that can be prevented or fixed by an electricity stabilizer device.
Regarding the claim of "unbalanced currents" the electrical grid is designed to handle imbalances in the current. In fact, many homes already have circuit breakers and other safety devices that prevent unbalanced currents from causing damage.
RealWatt's claim about "surge guard" is also misleading. Surge protectors are readily available and can be purchased separately without the need for an expensive electricity stabilizer.
Finally, RealWatt's claim about "EMF protection" is unfounded. There is currently no scientific evidence to support the idea that carbon filters or any other technology can protect people from harmful electromagnetic frequencies.
Examples of such scams
Here are some examples of fake energy-saving devices that have been marketed as scams:
Magnetic energy-saving devices. These devices claim to reduce energy consumption by attaching magnetic strips to electrical appliances or to the power meter itself. However, there is no scientific evidence to support the idea that these devices can save energy.
Electrical plug-in devices. These devices claim to reduce energy consumption by simply plugging them into an electrical outlet. However, they have no real energy-saving capabilities and do not reduce energy usage.
Voltage optimizers. These devices claim to regulate the voltage of electrical appliances, reducing energy consumption and lowering bills. However, they are unlikely to have any significant impact on energy usage.
Eco-plugs. These devices claim to reduce energy consumption by shutting off standby power to electrical appliances when they are not in use. While this is a real energy-saving technique, these devices are often marketed as a "miracle" solution and are sold at a high price.
Power conditioners. These devices claim to improve the quality of electrical power and reduce energy consumption. However, there is no scientific evidence to support these claims, and the devices are unlikely to have any real energy-saving benefits.
These are just a few examples of fake energy-saving devices. It's important to be vigilant and to thoroughly research any device before making a purchase to ensure that it is not a scam.
How to Spot and Avoid Power Saving Scams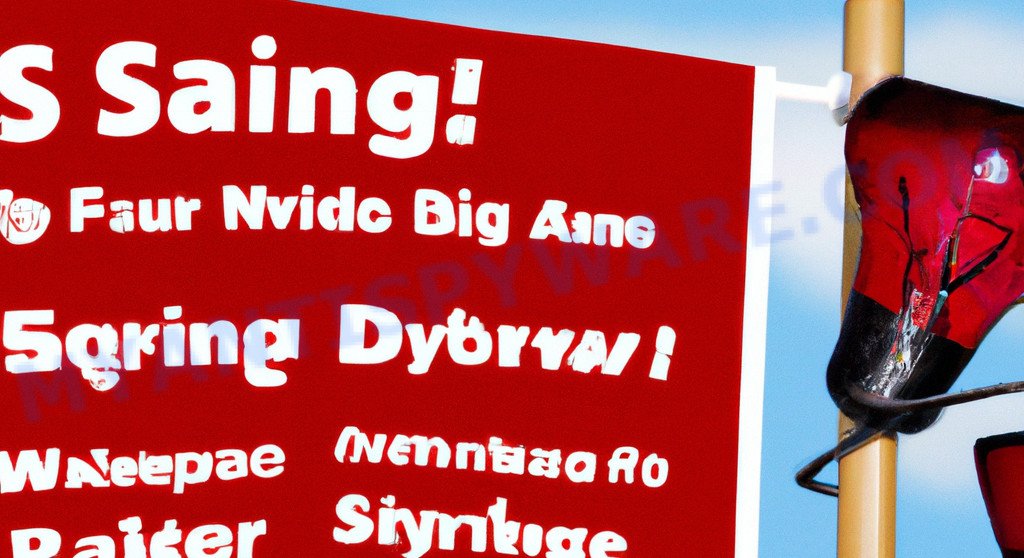 Here are some red flags to look out for when trying to spot energy-saving device scams:
Be wary of devices that make unrealistic promises about the amount of energy they will save or the size of the decrease in your electricity bill.
Scammers may use aggressive sales tactics, such as calling repeatedly or making limited-time offers, to pressure consumers into buying their product.
Check for fake customer reviews or testimonials, as these can be easily fabricated.
Devices that have not been independently tested or verified by government agencies or energy experts should be viewed with caution.
Look for certifications from recognized organizations, such as ENERGY STAR, that verify the energy-saving capabilities of the device.
Be wary of devices that make false or unsupported scientific claims about how they work.
Devices that are sold at a significantly higher price than similar products with the same capabilities are likely to be scams.
Be wary of unsolicited offers for energy-saving devices, especially those that come in the form of telemarketing calls or emails.
Scammers may ask for payment in unconventional ways, such as wire transfer or gift cards, which can be more difficult to trace and recover.
Before making a purchase, consult with energy experts or your utility company to get their opinion on the product.
If a deal seems too good to be true, it probably is. Don't let high-pressure sales tactics or a sense of urgency influence your decision.
By taking these steps, you can help protect yourself from energy-saving device scams and ensure that you make an informed decision about the products you purchase.
What To Do if You Were Scammed
If you believe you have been scammed by an energy-saving device, there are several steps you can take to protect yourself and seek recourse:
1. Report the scam
Contact your local authorities, such as the police or the Better Business Bureau, to report the scam. This will help to build a case against the scammer and prevent others from falling victim.
2. Request a refund
If you have made a payment for the device, contact the company and request a refund. If the company is uncooperative, you may need to take legal action to recover your money. Use the steps (https://consumer.ftc.gov/articles/what-do-if-you-were-scammed) to try to stop a transaction, get a transaction reversed, or get a refund.
3. Dispose of the device properly
If you have received a device, dispose of it properly and do not continue to use it as it may be dangerous.
4. Contact your bank or credit card company
If you made the payment with a credit card, contact your bank or credit card company to dispute the charge and report the scam.
5. Spread the word
Share your experience with others, including family and friends, to help raise awareness about the scam and prevent others from falling victim.