Damxbit.com is a supposedly crypto trading exchange luring users with the bait of free bitcoins. If you've stumbled upon this platform through its social media advertisements for free bitcoins, hold your horses before investing. This review sheds light on its dubious nature and gives you more insights into its operation. Continue reading for a comprehensive review.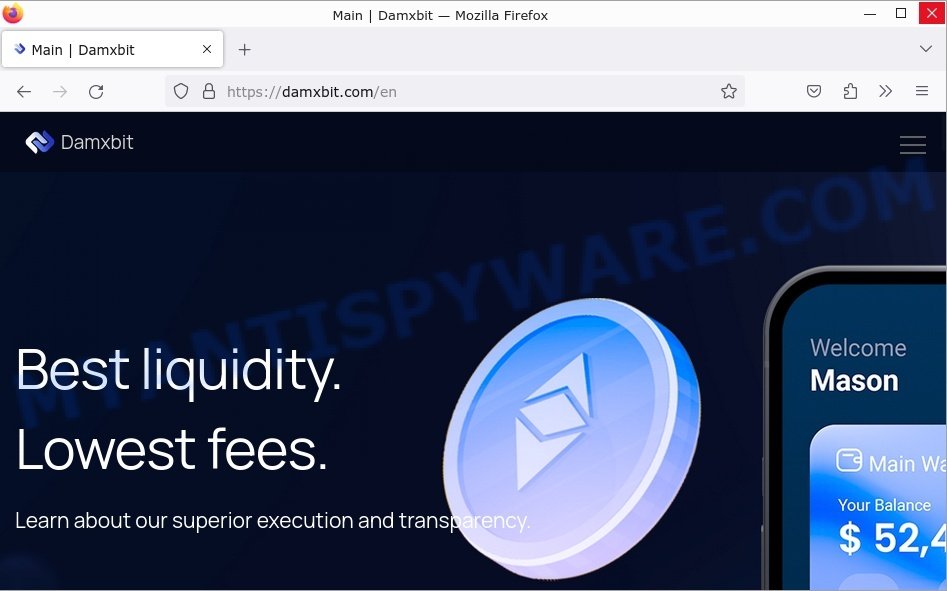 Quick links
Is Damxbit.com a Scam?
Absolutely! Here's why Damxbit.com is a scam, alongside the evident signs that underline its deceitful nature:
Recently created domain (Creation Date: 2023-08-20) with a short life expectancy.
Lack of contact information and concealed ownership.
No regulatory approval or licenses provided on the platform, meaning it's unregulated.
Duplicate and copied content such as "contact us", "about us" pages, and other text/images.
Enticing slogans and offers, such as the promise of free bitcoins.
No social media presence or legitimate reviews.
Demands for deposits to facilitate withdrawals, a red flag for potential loss of funds.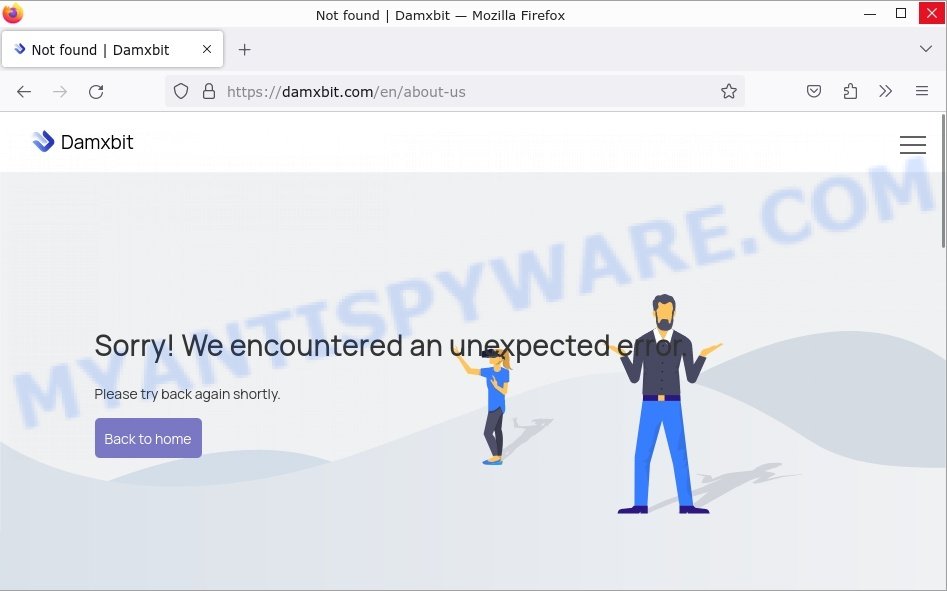 How the Damxbit.com Scam works
Damxbit.com operates by luring unsuspecting individuals through its flashy promises of free bitcoins on social media platforms. Once an individual gets interested and signs up, they are coerced to deposit funds with the promise of increased returns. However, the sinister twist comes when they attempt to withdraw; the platform demands more deposits. Falling into this trap will undoubtedly lead to a loss of funds and possible compromise of personal information.
What to do if you become a victim of Damxbit.com
If you have been ensnared by this scam:
Immediately halt any further transactions with the platform.
Document any correspondence or transaction history you have with them.
Contact your bank and inform them of the suspicious activity.
Report the scam to local authorities or cybercrime units.
Change any compromised passwords linked to your financial information.
Other Online Scams to Avoid
In our commitment to shield our readers from potential scams, it's paramount to be acquainted with the varied schemes and tactics scammers deploy. The online space is rife with dubious platforms that mirror the deceptive tactics seen in Damxbit.com. It's imperative to stay informed and vigilant.
Here are a few examples of the scam online shops: Ahodenare.com Bookstore Scam, Acstoreus.com DICK'S SPORTING GOODS Store Scam, and Axerxm.com Bed Bath & Beyond Store Scam.


Summary table for Damxbit.com
| | |
| --- | --- |
| Name | Damxbit.com |
| Type | Crypto Trading Scam |
| Damage | Financial loss and data compromise |
| Distribution | Social Media |
| Tactics | Free Bitcoin offers and coerced deposits |
| Prices | Variable, with enticing promotions |
| Contacts | Hidden/Unavailable |
| Prevention Tips | Always verify the authenticity of platforms and be wary of too-good-to-be-true offers |
| Reporting Info | Local authorities or cybercrime units |
Conclusion
Damxbit.com is a dangerous trap, camouflaged by enticing offers and false promises. Their tactics prey on the vulnerable and uninformed. It's essential to always verify the legitimacy of online platforms and remain cautious of offers that seem too alluring.
FAQ About the Damxbit.com Scam
Why are such platforms not immediately taken down?
Enforcement agencies continually work to combat scams, but with the vastness of the internet and varying jurisdictions, it becomes a complex task. However, awareness and information sharing can thwart many from falling victim.
How can I identify legitimate crypto trading platforms?
Authentic platforms typically have verifiable licenses, clear contact information, a long-standing reputation, and don't resort to pressuring tactics.
What's the danger aside from financial loss?
Scams like Damxbit.com not only aim for your money but also your personal and financial data, which can be exploited in numerous harmful ways.