Beware of the Wilko Clearance Sale scam, a deceptive scheme that capitalizes on the well-known Wilko brand's reputation to lure unsuspecting consumers. Scammers are using Facebook ads to promote enticing offers of up to 90% off on Wilko products, leading users to fake websites that aim to steal their money and personal information. In this article, we will uncover the tactics used by these scams and provide guidance on how to avoid falling victim to them.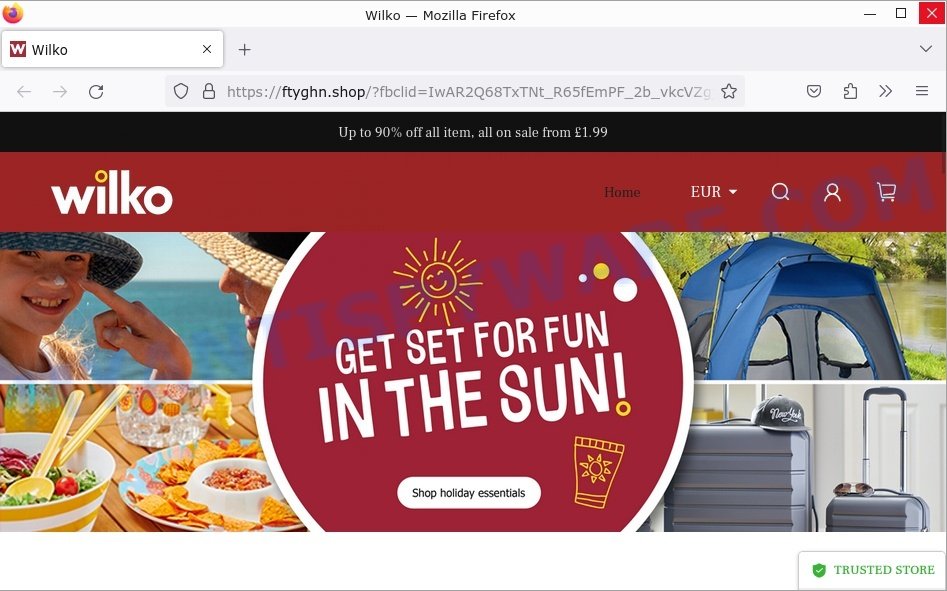 Quick links
How the Wilko Clearance Sale Scam works
The Wilko Clearance Sale scam involves fraudulent websites that mimic the legitimate Wilko brand to offer fake clearance sales with unrealistically high discounts. These scams use attractive ads on platforms like Facebook to draw users in.
The scammers behind the Wilko Clearance Sale scam create Facebook ads with catchy slogans, such as "Up to 90% off!", "Clearance sale, as low as 16.99", "Clearance Sale! Up to 85% off!" or "Limited Stock!", aiming to create a sense of urgency and excitement among users. These ads then direct users to the scam websites.
Tactics Used by Scam Websites:
The fake websites mimic Wilko's branding, logos, and images to appear legitimate and trustworthy.
The offered discounts, often as high as 90%, are unrealistic and too good to be true.
Scammers use claims of limited stock to pressure users into making quick decisions.
The content, images, and product descriptions on these scam websites are copied from legitimate sources.
Fake email addresses and company details are used to further mask the scam's true intentions.
The individuals behind these scams remain anonymous, making it difficult to trace their activities.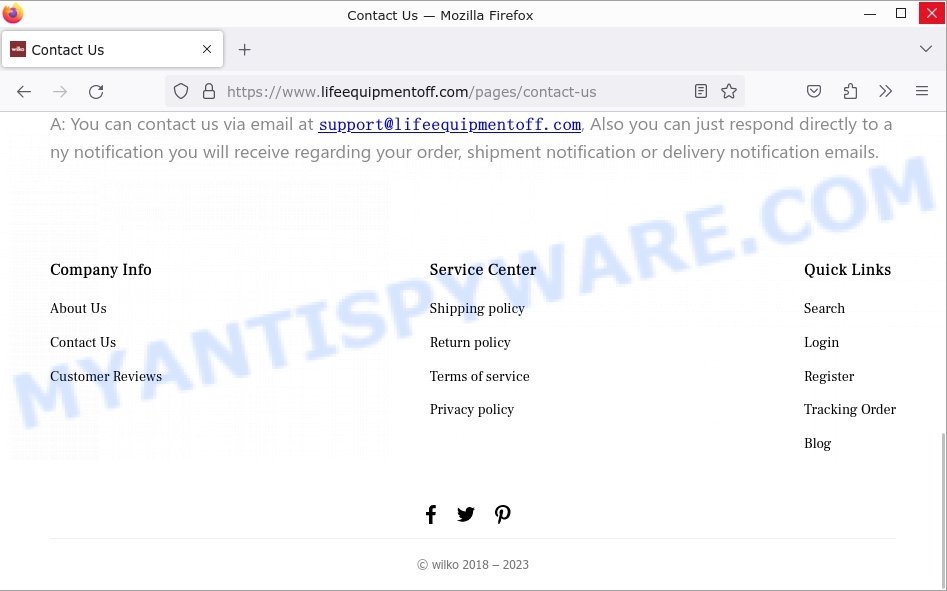 In conclusion, the Wilko Clearance Sale scam serves as a reminder to approach online deals with caution. If an offer seems too good to be true, it probably is. Protect yourself by verifying the authenticity of websites and avoiding unfamiliar sources. For genuine Wilko products, always shop from the official website, www.wilko.com, where you can enjoy a secure shopping experience backed by the brand's reputation. Remember, the excitement of a discount is fleeting, but the potential consequences of falling victim to a scam can be long-lasting.
What to Do If You Become a Victim of the Wilko Clearance Sale Scam
If you've fallen victim to the Wilko Clearance Sale scam, take these immediate steps to safeguard yourself:
Alert your bank or credit card company about the fraudulent transaction. Request a chargeback to reverse unauthorized charges.
Update passwords for all your online accounts, especially if you reused them across platforms.
File a complaint with your country's consumer protection agency or law enforcement.
Inform Wilko about the scam through their official customer service channels.
Learn from the experience and share warnings with family and friends.
Be cautious of unsolicited offers and emails to avoid further scams.
Unveiling Similar Scams: Deceptive Tactics Exploited by Fraudsters
As the Wilko Clearance Sale Scam gains momentum, it is crucial to be aware of similar scams that operate on the same deceptive principles. These scams often target popular retail brands, exploiting their reputation to lure unsuspecting shoppers into fraudulent schemes. Below, we will explore a range of examples that highlight the diversity of such scams, showcasing how scammers employ similar tactics to trick consumers. By understanding these common patterns, you can enhance your ability to recognize and avoid scams, protecting yourself from falling victim to their deceitful practices.
Here are some notable examples of scams akin to the Wilko Clearance Sale Scam, shedding light on the pervasive nature of online fraudulent activities: Fake New Balance Online Stores, Joules Clearance Sale Scam, and Costco Clearance Sale Scam.
Summary table for Wilko Clearance Sale Scam
| | |
| --- | --- |
| Name | Wilko Clearance Sale Scam |
| Type | Online Shopping Scam |
| Damage | Financial loss, potential identity theft |
| Distribution | Facebook Ads |
| Tactics | Impersonation, false advertising, fear of missing out |
| Scam stores | wilkosale.uk, ftyghn.shop, lifeequipmentoff.com, etc |
| Scammers contacts: | support@lifeequipmentoff.com |
| Prevention Tips | Be skeptical of online deals that seem too good to be true, verify the legitimacy of online shops before making a purchase, use secure payment methods when shopping online |
| Reporting Info | Report to local authorities, your bank or credit card company, and the platform where the ad was posted |
Conclusion
As scammers exploit the popularity of Wilko to deceive consumers with fake clearance sales, it's crucial to exercise caution when encountering such offers online. Be skeptical of overly enticing deals and always verify the authenticity of websites and promotions. By staying informed and vigilant, you can protect yourself from falling victim to the Wilko Clearance Sale scam.