Recently, a purported 'Bank of America 70th Anniversary Promotion' has been making the rounds on social media, promising financial subsidies for all. However, multiple reliable sources, including VirusTotal and Google Safe Browsing, have flagged this promotion's website, luckyglow.buzz, as a dangerous phishing attempt. If you've come across this "offer", or any similar enticing deals online, it's crucial to tread with caution. Falling for such scams could put your personal and financial information at serious risk. Read on to uncover the specifics of this scam and learn how to protect yourself.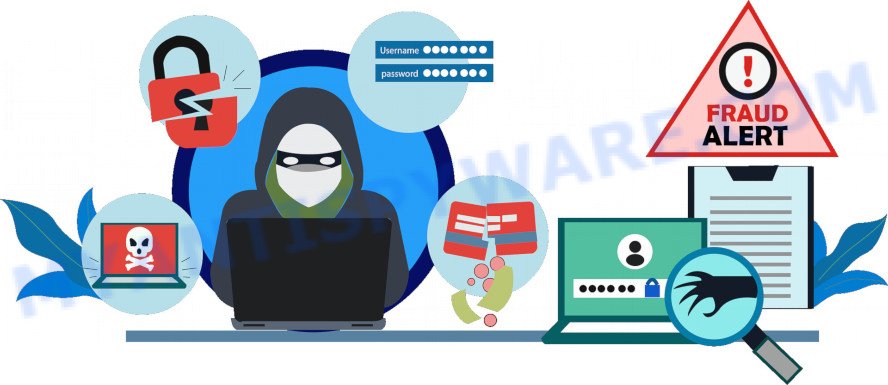 Quick links
What is the Bank of America 70th Anniversary Scam?
The Bank of America 70th Anniversary Scam is a deceptive campaign circulating predominantly on social media platforms. At its core, the scam masquerades as an official promotion from Bank of America, supposedly in celebration of its 70th anniversary. Victims are lured with the promise of financial subsidies, creating an illusion that the bank, in collaboration with some fictitious "Bank Coalition government", is offering monetary aid to the general public. The primary goal of this scam is not merely to mislead or spread misinformation but to exploit the unsuspecting individuals by tapping into their personal and financial data.
A typical "Bank of America 70th Anniversary Financial Subsidy" promotion reads as follows:
http://luckyglow.buzz/Bank-of-America-70th.
LUCKYGLOW.BUZZ
Bank of America 70th Anniversary Financial Subsidy
Everyone gets access to financial aid subsidy from the Bank Coalition government to the people BANK OF AMERICA
Signs of the Scam:
Bank of America has been in operation for much longer than 70 years, which directly contradicts the scam's premise.
The scam operates from the website 'luckyglow.buzz', which is not affiliated with the official Bank of America domain or any of its recognized subsidiaries.
The use of terms like "Bank Coalition government" which doesn't exist or isn't associated with any known legitimate entity.
Offering "financial aid subsidy" to everyone is a significant red flag. Banks typically don't distribute funds without specific qualifying criteria.
Many scams often contain linguistic errors in their promotional materials, a telltale sign of illegitimacy.
The scam predominantly spreads via social media platforms, leveraging the power of sharing and potentially reaching unsuspecting users.
If you received information about this promotion without seeking it out or without any prior association with Bank of America, be wary.
Both VirusTotal and Google Safe Browsing flagged the website as malicious, indicating its potential harm.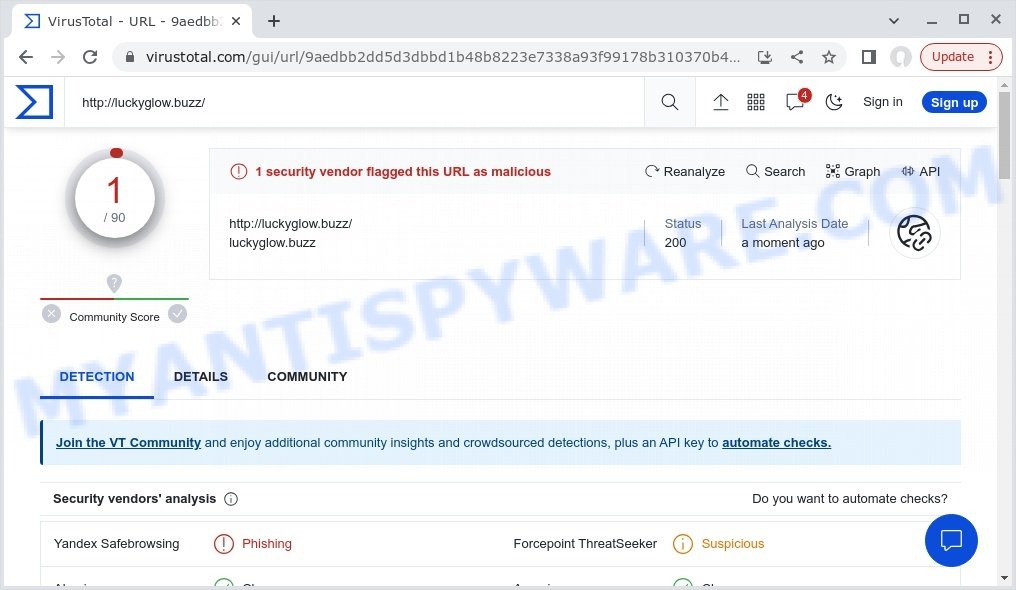 How the Scam Works
At a first glance, the Bank of America 70th Anniversary Scam might seem legitimate. It leverages the trust people have in established institutions like the Bank of America. Here's a step-by-step breakdown of how the scam typically ensnares its victims:
Victims first encounter the scam through social media, emails, or even text messages promoting the so-called "70th Anniversary Financial Subsidy". These messages are crafted to catch attention, often using bright graphics, official logos, and persuasive language.
The promotional message usually contains a link, leading the victim to the 'luckyglow.buzz' website. This website is designed to closely mimic an official Bank of America page, giving it an air of legitimacy.
Once on the site, victims are prompted to provide personal and financial details to "claim" their financial aid subsidy. This may include names, addresses, phone numbers, bank account details, and even Social Security numbers.
Aside from collecting personal data, visiting the malicious site could also put the victim at risk of malware. Such malware can be designed to gather even more information from the victim's device, track their online activities, or compromise their system in other ways.
With the gathered data, the scammers can conduct a range of fraudulent activities. This can range from unauthorized bank transactions and identity theft to selling the information on the dark web to other criminals.
Victims, unaware they've been scammed, might unwittingly promote the scam to friends, family, and followers, thinking they're sharing a genuine opportunity. This helps the scam reach a broader audience and trap more individuals.
It's essential to understand that scams like these are continuously evolving. They adapt and change tactics to appear more legitimate and bypass security measures, which is why ongoing vigilance and education are crucial.
Examples of Such Scams
While the Bank of America 70th Anniversary Scam has garnered significant attention recently, it is far from an isolated case. The digital age has given rise to a multitude of cleverly crafted online scams that impersonate reputable organizations or capitalize on trending events to prey on unsuspecting victims. These deceptive schemes may differ in their approach, but they share the common goal of illicitly obtaining personal or financial information.
Here are some other examples of scams that operate in a similar manner: Financial Assistance Department Scam Email, Cash Settlement Awarded Email Scam, and Geek Squad Email Scam.
What to Do if You Encounter the Scam
It's an unsettling feeling to realize that you may have been targeted by a scam, especially one as deceptive as the Bank of America 70th Anniversary Scam. Understanding your next steps can be crucial in mitigating potential damages and ensuring your digital safety. If you've come across this scam or fear that you may have inadvertently shared some information, here's what you need to do immediately:
If you haven't already, refrain from providing any personal or financial information on the website. If you have, monitor your bank accounts closely for any suspicious activity.
If you've inputted any passwords, especially those related to banking or email accounts, change them immediately. Always opt for strong, unique passwords and consider using a password manager.
Notify Bank of America about the scam (forward any Bank of America-related messages to abuse@bankofamerica.com). They have dedicated departments that handle fraud and can provide further guidance. Reach out using the official contact details found on their legitimate website or on your bank statements.
If you shared the scam with friends, family, or on social media, inform them about its fraudulent nature so they can avoid falling prey and potentially spreading it further.
If you clicked on any suspicious links or downloaded files, it's a good idea to run a full malware scan on your device using reliable security software.
Enhance your security by enabling two-factor authentication on your key accounts, especially banking and email.
Regularly check updates or alerts from credible cybersecurity sources to stay ahead of evolving scams.
Remember, the best protection against scams is awareness. Sharing your experience and informing others can help reduce the risk for the wider community.
Summary Table for the Scam
| | |
| --- | --- |
| Name | Bank of America 70th Anniversary Scam |
| Type | Phishing and Potential Malware Distribution |
| Fake Claims | Offering financial subsidies to celebrate the bank's 70th anniversary |
| Disguise | Posing as an official Bank of America promotion |
| Scammers' Websites | luckyglow.buzz |
| Damage | Theft of personal and financial information, potential unauthorized transactions, malware infection |
| Distribution | Spread through social media, unsolicited emails, and text messages |
| Indicators of the Scam | a) Inaccurate age claim about Bank of America; b) Unofficial domain; c) Grammar and spelling mistakes; d) Unsolicited messages promoting the offer; e) Warnings from security platforms such as VirusTotal and Google Safe Browsing |
| Prevention Tips | 1) Verify offers through official channels;2) Avoid clicking on suspicious links; 3) Use security software; 4) Regularly update passwords and enable two-factor authentication |
| Reporting Info | Report directly to Bank of America through their official website or contact details on bank statements. Additionally, inform local cybersecurity authorities and platforms where the scam was encountered. |
Conclusion
The digital world is riddled with scams, and while they may seem genuine at first glance, it's crucial to stay vigilant. The "Bank of America 70th Anniversary" scam is a glaring example of how cybercriminals exploit popular names to lure victims. Always approach online promotions with caution, verify with official sources, and never share personal information on dubious platforms.