Every year, more and more malicious software and unwanted programs appear on the World Wide Web. In this article, we looked at different malware removal tools and how well they can detect real-world malware threats, like trojans, adware, and PUPs, as well as new security threats and phishing scams. We also considered how well each tool removes malicious software and how it affects computer performance. So, which are the best free malware removal tools? Read on, as I'm about to tell you.
The following are the Best Free Malware Removal Tools of 2023, and you can find all of them right here on the Myantispyware.com: AdwCleaner, Zemana Anti-malware, Malwarebytes Anti-malware, Kaspersky Virus removal tool and HitmanPro.

QUICK LINKS
If you are in search of the best free malware removal tool, then you are dealing with the harmful actions of malware. Malware, also known as malicious software, is a significant security threat that can cause serious harm to your computer. It can delete or encrypt files, install a browser add-on or extension, change browser settings, display an excessive amount of unwanted ads and pop-ups, and even act as spyware by collecting personal information that could be shared with third parties. Thus, having malware on your computer is highly undesirable, and it should be promptly removed once detected.
How malware gets on your computer?
Malware can get onto a computer through various means. Some common ways include:
Email attachments or links. Malicious emails can contain attachments or links that, when clicked, install malware onto your computer.
Downloading infected software or files. Downloading software or files from untrusted websites or peer-to-peer networks can also lead to malware infections.
Visiting infected websites. Browsing websites that have been compromised by cyber criminals can result in malware being downloaded to your computer.
Drive-by downloads. Drive-by downloads occur when malware is automatically downloaded to your computer simply by visiting an infected website.
Social engineering. Cyber criminals may use social engineering techniques to trick you into downloading malware or giving away your personal information.
Outdated software. Using outdated software, especially on your web browser or operating system, can leave your computer vulnerable to malware attacks.
Best free malware removal tools for Windows 11, 10, 8, 7, XP
When choosing the best free malware removal tool, consider factors such as detection rate, user reviews, update frequency, user-friendly interface, resource usage, additional features, and compatibility with your operating system. Look for a tool that can detect and remove a wide range of malware and receives regular updates. Choose a tool with a user-friendly interface that does not consume too many system resources and has additional features such as real-time protection and scheduled scans. It's also a good idea to use multiple tools for added security.
There are several free malware removal tools that are effective and widely used:
AdwCleaner
AdwCleaner has been an "up and coming" free malware removal tool since many years. This free tool is among the most downloaded files on the Internet in the Computer security sector. Its user interface is clean and "ease-to-use". AdwCleaner has one of the fastest and most effective scans among all other similar security tools.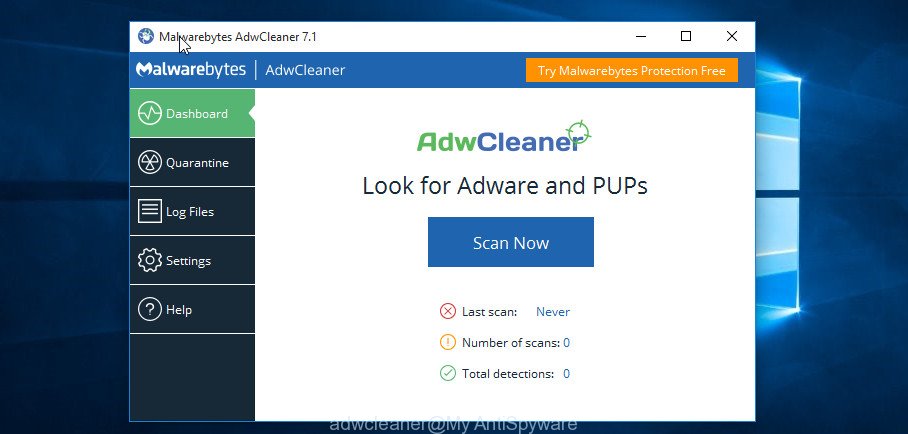 AdwCleaner will easily help you get rid of adware and potentially unwanted applications (PUAs). The downside of the program is that this free tool does not contain an auto-protection module, and can not protect you from new malware. In all other respects it is a very effective malware removal tool and should be in the arsenal of each user who actively uses the Internet.
Zemana Anti-malware
Zemana Anti-malware is another great free malware removal tool. It is created to find and remove malicious programs of various types. If you want to protect your computer as much as possible, first of all we recommend you to install a classic antivirus software, and use Zemana Anti-malware to detect and remove malware.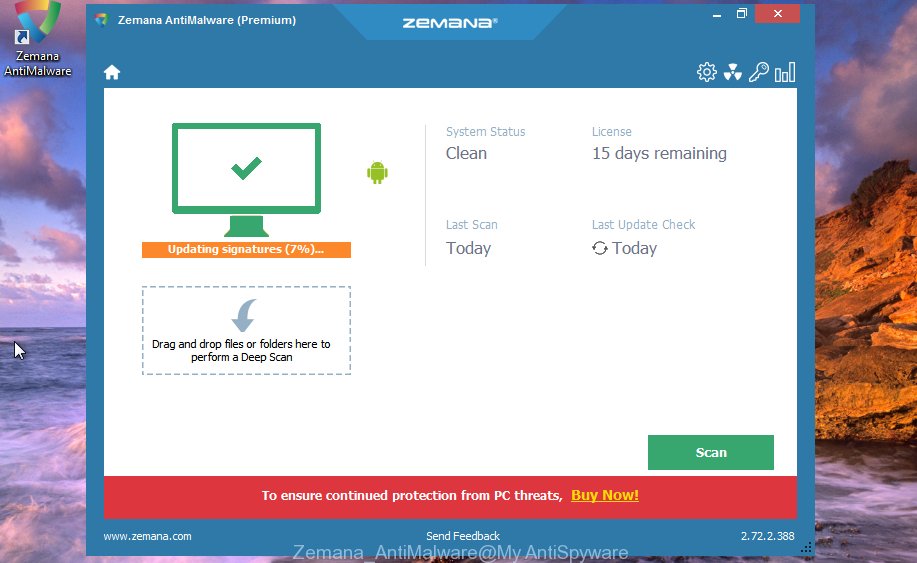 This is an excellent malware removal tool that appeared not so long ago, but has already earned respect among security experts. Zemana Anti-malware can analyze suspicious programs (so-called heuristic analysis) to see if there are signs in their behavior that are typical for malicious software of various types, including adware and browser hijackers. This means that you will be protected from the latest malware, including the option when your computer is the first victim hit by a new malicious program, and accordingly, its description is not yet in the database of known threats of Zemana Anti-malware. In any case, this malicious program will be quickly detected and safely removed from your personal computer. All this happens automatically in the background.
We recommend that you scan all downloaded files with Zemana Anti-malware before launching them. This will allow you to prevent malware from infecting your computer, as it will block them before the initial start. And as you know, it is better to prevent malware than to remove it later.
As already mentioned, if you already have an anti-virus program, paid or free, and you trust it completely, then you can additionally install Zemana Anti-malware. This malware removal tool will not cause conflicts and will work as an add-on, which will greatly increase the security of your computer.
Malwarebytes Anti-malware
Malwarebytes lab has been among the best malware removal developers in the world for over a decade and at once Malwarebytes 3.6 (2020) only tones up that reputation. Malwarebytes Anti-malware is one of the most efficient malware removal tool in the world today. It boasts a great user interface with powerful malware removal features. There are no complaints about Malwarebytes's potency or ease­-of-use.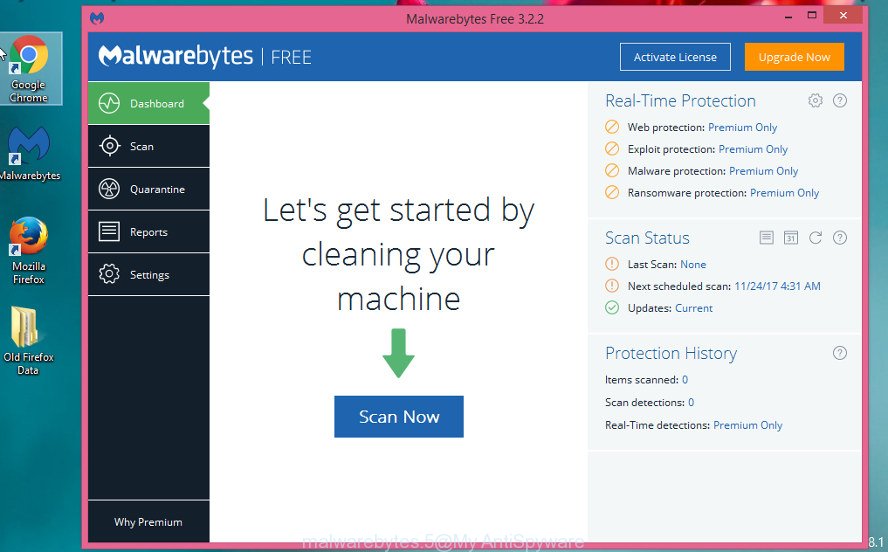 Despite its huge capabilities, this program can very quickly scan your computer your computer for malware, having one of the fastest scanners among all antivirus programs. With it, you can forget about the fact that scanning the entire computer can be performed for half a day or more. Any malware on your computer will be detected and quarantined very fast.
Malwarebytes program is not intrusive, but it will always warn you when trying to run malicious programs or when the running program tries to perform suspicious actions. Additionally, when you install it, you get all the features for 14 days for free, and in the future you have a choice. Buy a license and enjoy all the features, or use a free version of the program. In the free mode, the automatic protection module will be disabled, but Malwarebytes, without any limitations, will check your computer at your request and will be able to remove malware as before.
Kaspersky Virus removal tool
Kaspresky Virus Removal Tool is the most effective free malware removal tool on the Internet nowadays. Kaspresky Virus Removal Tool over again has rendered an excellent tool that is extremely efficient, and easy to use. The effectiveness and great thing about this utility is its quick scanning and superior Kaspresky Lab® Technology that detects ransomware, trojans and malware before it has been reported. Its user interface is easy to use for the every home user.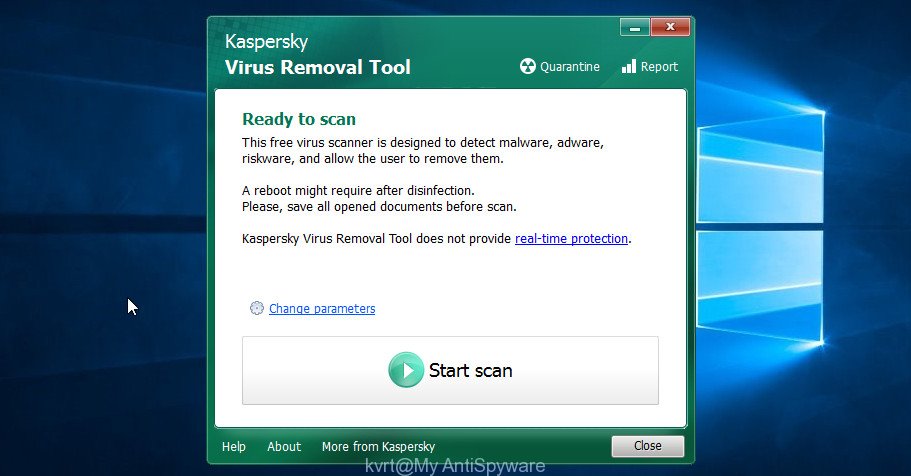 If you suspect that the downloaded file may contain malicious software, then please check it with KVRT. This malware removal tool will analyze it, and on the basis of this analysis will recommend whether it is safe or not to run it. This is very easy and convenient, as this program performs scanning very quickly and practically does not consume computer resources. This is especially useful if you are using a computer or a virtual machine with limited resources.
Although you must run the scanning process yourself, this does not reduce the program's ability. KVRT is a great free malware removal tool that we recommend to keep on your computer, as it will help you to quickly scan your computer, find and remove malicious software.
HitmanPro
If your computer has been infected with malware and you are faced with the fact that your system is very slow, or the installation of antivirus software is blocked, as well as when you need a malware removal tool that can be stored on a flash drive, then the HitmanPro is perfect for you. This tool that does not require installation on a computer and can be started from a regular USB flash drive or any other external device.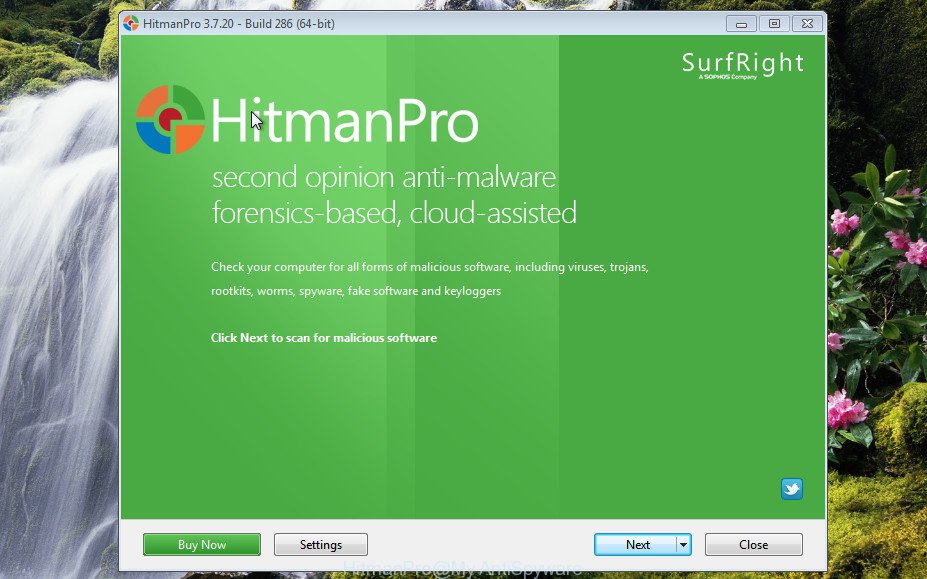 HitmanPro already has a database with malware signatures, but for its update it requires an Internet connection. Immediately after the startup, the program will check the computer for malware, and then allow it to be quarantined. This will prevent malicious programs from harming your system.
How to remove malware
If your computer has been infected with malware, here are some steps you can take to help remove it:
Download a malware removal tool. Download a reputable and effective anti-malware tool to scan your computer.
Disconnect from the internet. Disconnect your computer from the internet to prevent the malware from communicating with its command and control server and spreading to other devices.
Boot into Safe Mode and Scan your computer. Boot your computer into Safe Mode, which will prevent most malware from running, making it easier to remove. Scan your computer and remove any malware it finds.
Restore your system. If the malware cannot be removed, you may need to restore your system to a previous state using a system restore point or a backup.
Update and patch your software. After removing the malware, be sure to update and patch your operating system and software to close any security vulnerabilities that may have been exploited by the malware.
Keep your software and anti-virus software up-to-date. Keeping your software and anti-virus software up-to-date is one of the best ways to prevent malware from infecting your computer.
It is also important to practice safe computing habits, such as avoiding suspicious websites and email attachments, using strong passwords, and keeping your anti-virus software and other security software up-to-date.