Beware of the Back Sock Sleeve scam, a fraudulent website located at backsocksleeve.com that claims to sell socks. However, this site engages in deceptive practices by charging customers $37.57 every month without their consent. In this article, we'll uncover the details of this scam, provide examples of their misleading advertisements, and offer guidance on how to protect yourself from falling victim to such fraudulent schemes.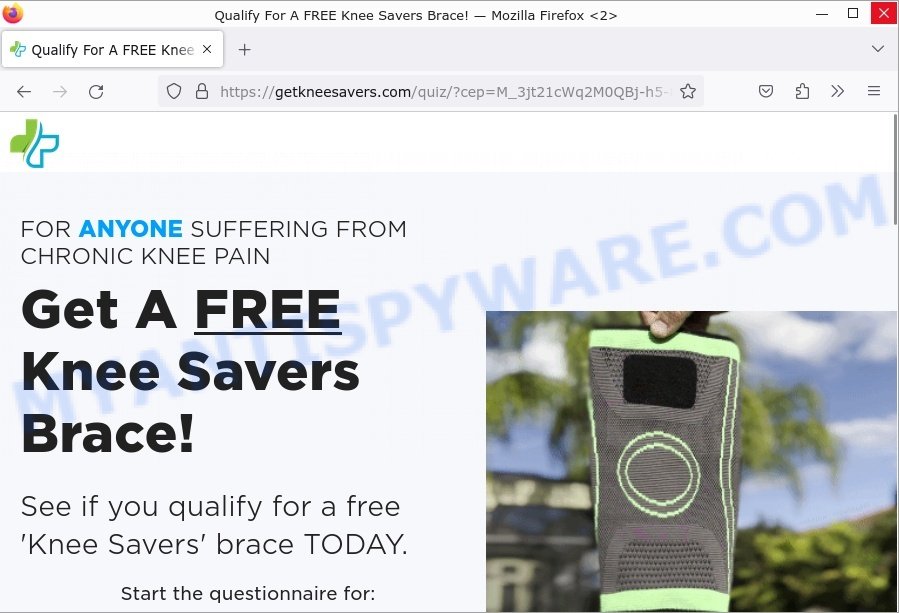 QUICK LINKS
The Back Sock Sleeve Scam:
Back Sock Sleeve, operating from backsocksleeve.com (getkneesavers.com and backsolutionstore.org), masquerades as a legitimate sock-selling website. However, after making a purchase, customers find themselves billed for an unauthorized recurring charge of $37.57 every month. This practice preys on unsuspecting buyers who believed they were making a one-time purchase.
The scam is promoted through Facebook ads, one of which claims to offer a free knee brace called "KneeSavers". By clicking on the ad, users are redirected to a site called getkneesavers.com. This site asks users to take a questionnaire to determine their eligibility for the free brace. However, this appears to be a bait-and-switch tactic, as customers later discover unauthorized charges.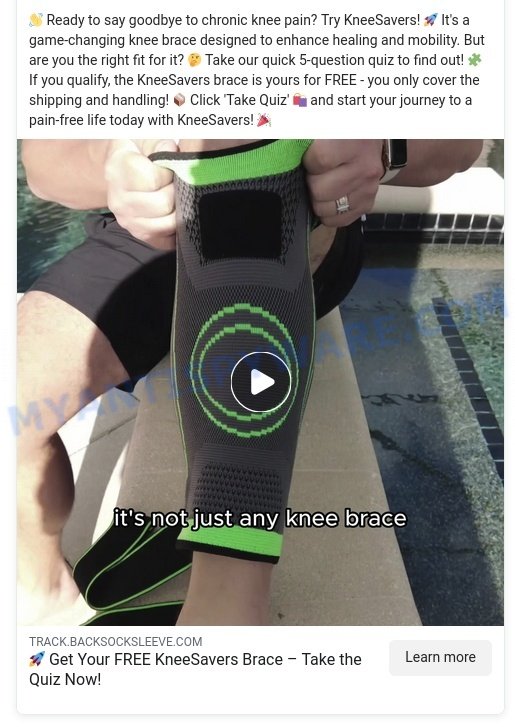 Numerous customers have fallen victim to the Back Sock Sleeve scam, reporting unauthorized charges and deceptive practices. Many customers were charged after purchasing products and agreeing only to cover shipping costs. The complaints highlight the lack of transparency regarding recurring charges and the absence of proper notifications.
Better Business Bureau (BBB) Ratings and Complaints
Back Sock Sleeve's BBB rating is an F, indicating significant issues with the company's practices. Customer complaints detail unexpected charges, difficulties in contacting the company, and the refusal to refund unauthorized charges. Some victims reported successful resolution through persistence or intervention from the BBB.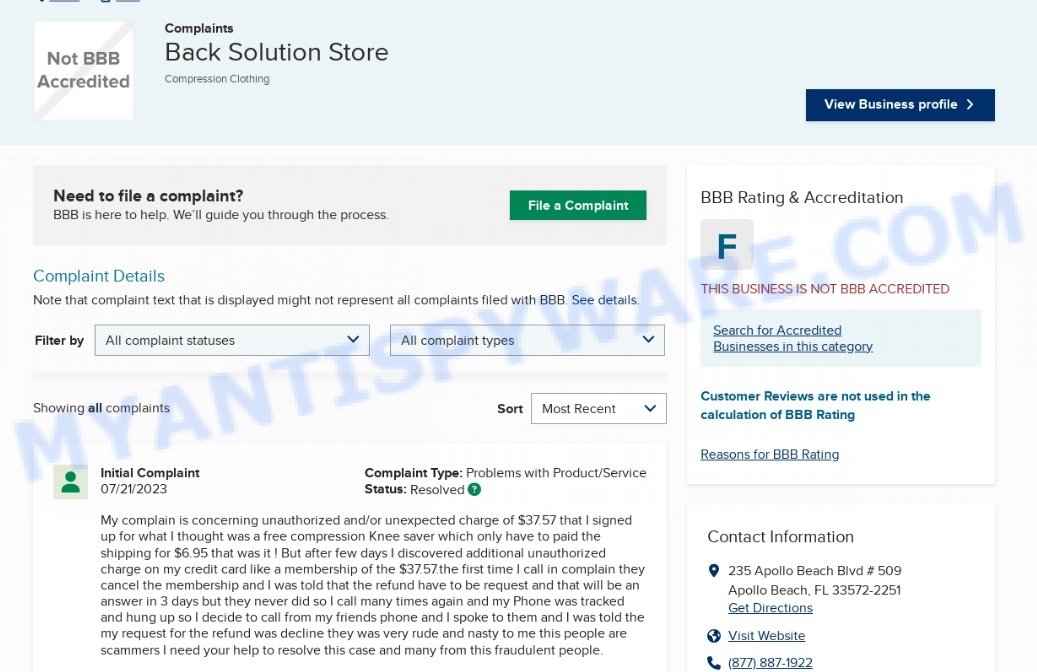 What to Do If You Encounter the Back Sock Sleeve Scam
If you've encountered the Back Sock Sleeve scam or experienced unauthorized charges, take the following steps:
If you've been charged without authorization, contact your bank to report the unauthorized transactions and seek assistance in disputing the charges.
Keep records of all communications, transactions, and evidence related to your purchase and any subsequent unauthorized charges.
Report the scam to your country's consumer protection agency and file a complaint with the Better Business Bureau.
Be cautious of deals that seem too good to be true, especially when shopping online.
Always research the legitimacy of websites and companies before making a purchase.
Beware of Similar Scams
When it comes to deceptive products that promise remarkable results but fail to deliver, Back Sock Sleeve are not alone. There is a plethora of similar scams in the market that entice consumers with enticing claims but ultimately fail to fulfill their promises. Here are some examples of similar products to be aware of: HIGHERSOCKS Schorl Titanium Ion Socks, ChillWell Portable AC, MileMax Fuel Saver and Stop Watt.
Summary
| | |
| --- | --- |
| Name | Back Sock Sleeve Scam |
| Associated websites | backsocksleeve.com, getkneesavers.com |
| Claims | Sells socks and knee braces; falsely promises "free" products |
| Advertised Benefits | Offers low-priced socks and knee braces; advertises free products but leads to unauthorized charges. |
| Promotional Techniques | Deceptive Facebook ads, bait-and-switch tactics, false claims of "free" products. |
| Consumer Advice | Beware of deals that seem too good to be true; research websites and companies before making purchases; report unauthorized charges to authorities and banks. |
Conclusion
The Back Sock Sleeve scam lures customers with the promise of products at low prices and "free" offers, only to subject them to unauthorized recurring charges. Stay cautious while shopping online, and thoroughly investigate websites and companies before making any purchase. By staying informed and following the necessary precautions, you can avoid falling victim to such deceptive schemes.