Catlaons.shop is a fraudulent online store claiming to offer unbeatable deals on Joules brand items. The store advertises its "clearance extravaganza" with enticing discounts on social media platforms. Read the full article to arm yourself with the knowledge to stay safe from such scams.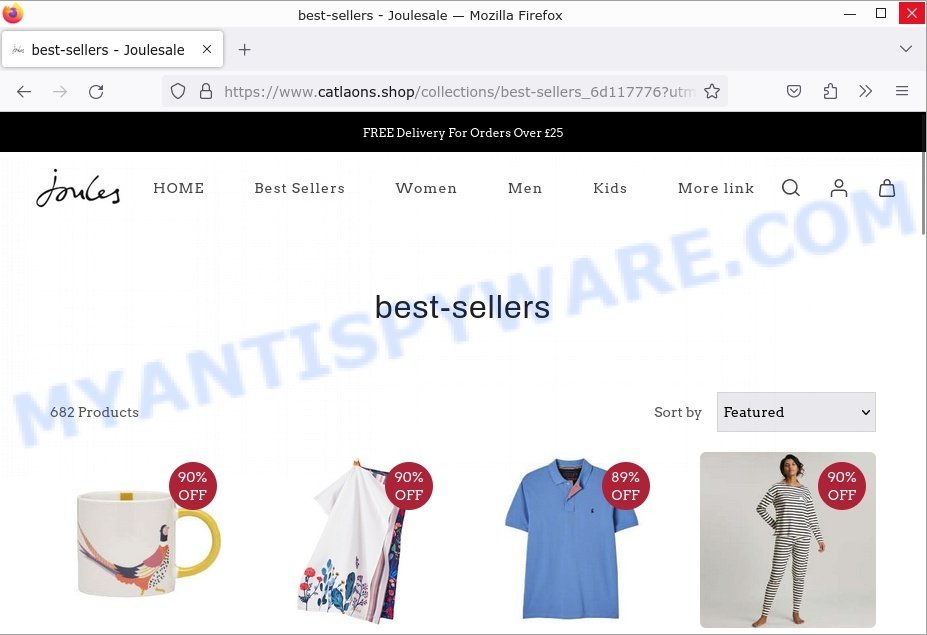 Quick Links
Is Catlaons.shop a Scam?
The signs point to Catlaons.shop being a full-fledged scam for several compelling reasons:
Recently created domain
Lack of contact information except an email address: customer@mallhelpcenter.com
No real company details
Unbelievably low prices and enticing slogans like "Today only for £1" and "up to 90% off"
No social media presence or verifiable links
Whois contacts hidden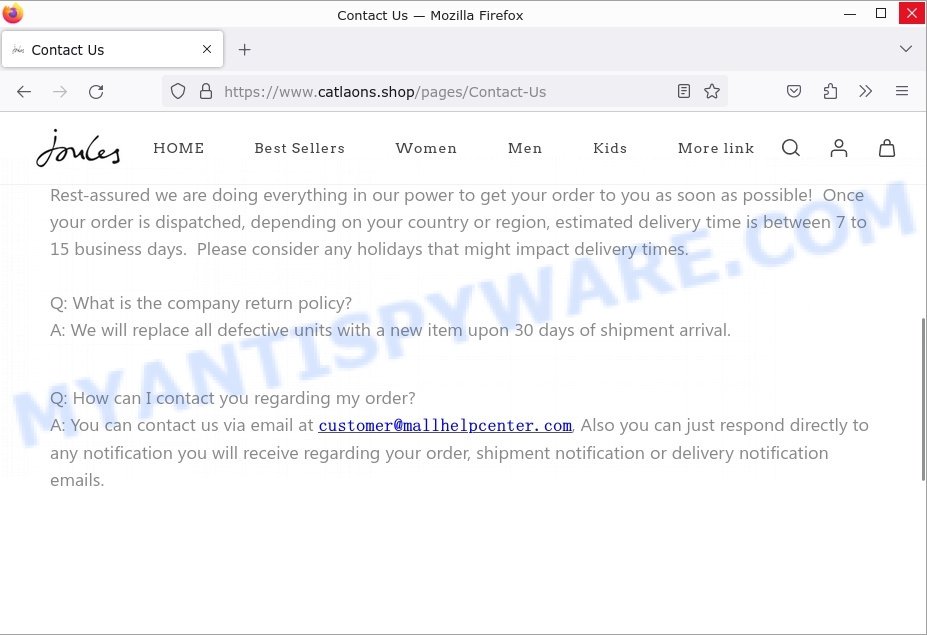 How the Catlaons.shop Scam Works
Catlaons.shop is primarily promoted through Facebook and Instagram ads. The scam begins with flashy advertisements claiming a "Joules Clearance Extravaganza" with offers too good to be true, like items for just £1. Unsuspecting buyers are led to believe they are getting high-quality Joules items at an unmatchable price. Once the purchase is made, either low-quality items are delivered, or nothing is delivered at all.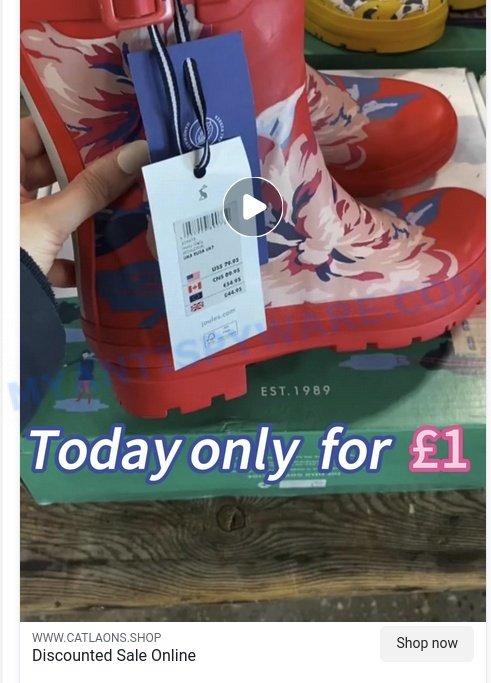 What to Do if You Become a Victim
If you have fallen prey to the Catlaons.shop scam, immediate action is crucial.
Report the scam to your bank and consider blocking your card to prevent further fraudulent transactions.
File a complaint at reportfraud.ftc.gov.
Leave a comment on this review to help alert others.
Other Scam Online Shops to Avoid
To further safeguard your online shopping experience, it's vital to be aware of other similar scams. These deceptive stores use tactics resembling those employed by Catlaons.shop.
Here are a few examples of other scam online shops: Fake Wilko Clearance Sale, Bedstockclearance.com, and Tv-homeshopping.shop.
Summary Table for Catlaons.shop
| | |
| --- | --- |
| Name | Catlaons.shop |
| Type | Online Scam Store |
| Damage | Financial Loss, Potential Identity Theft |
| Distribution | Facebook, Instagram |
| Tactics | False Advertising, Social Media Promotion |
| Prices | Unbelievably Low (£1 for Joules items) |
| Contacts | customer@mallhelpcenter.com |
| Prevention Tips | Verify before purchase, check for legitimate contact info |
| Reporting Info | FTC Report Fraud |
Conclusion
Catlaons.shop is an online scam targeting unsuspecting shoppers with fraudulent offers on Joules brand items. With no legitimate contact information and unbelievably low prices, it's clear that this store is designed to deceive. Always verify online stores before making a purchase to protect your personal and financial information.
FAQ About the Catlaons.shop Scam
What happens after making a purchase on Catlaons.shop?
After making a purchase, customers are likely to receive low-quality items or no items at all, leading to financial loss.
How are they able to advertise on social media platforms?
Scammers often use loopholes in the advertising policies of platforms like Facebook and Instagram to promote their fraudulent sites.
Is the email associated with Catlaons.shop used in other scams?
Yes, the email customer@mallhelpcenter.com is linked to other scam shops, making it even more dubious.