Bovilous.com is an online store claiming to sell planter boxes at incredibly low prices. It has been heavily promoted on social platforms like Facebook and Instagram. Before you decide to make a purchase, read our full article to understand the risks involved.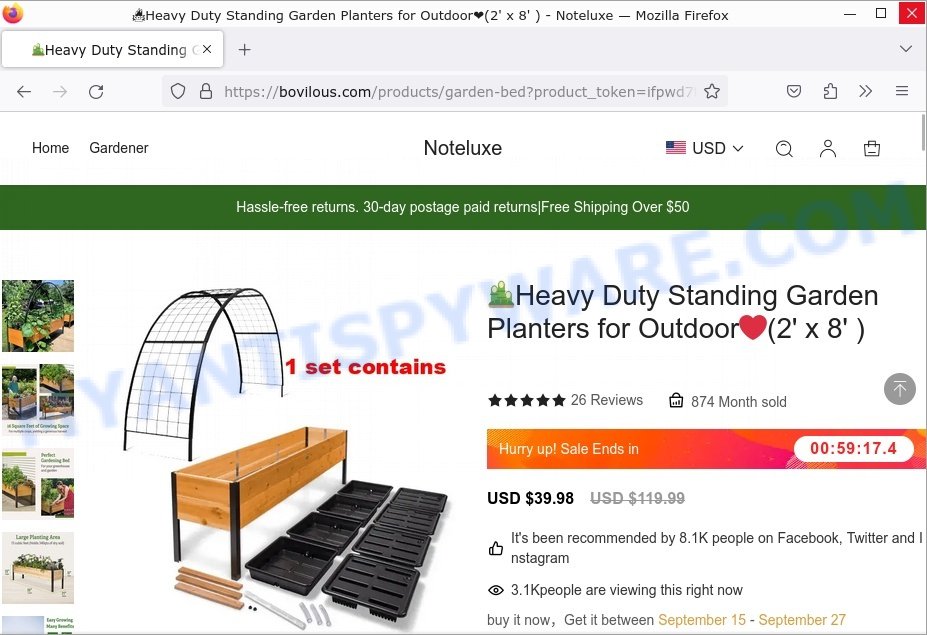 Quick Links
Is Bovilous.com a Scam?
Bovilous.com exhibits multiple red flags commonly associated with online scams:
Recently created domain
Lack of genuine contact information
Associated with other known scam shops
Unbelievable deals and time-sensitive offers like "Clearance sale limited to 100 units"
No real info about the company, linked to a suspicious company named Meledo Company Limited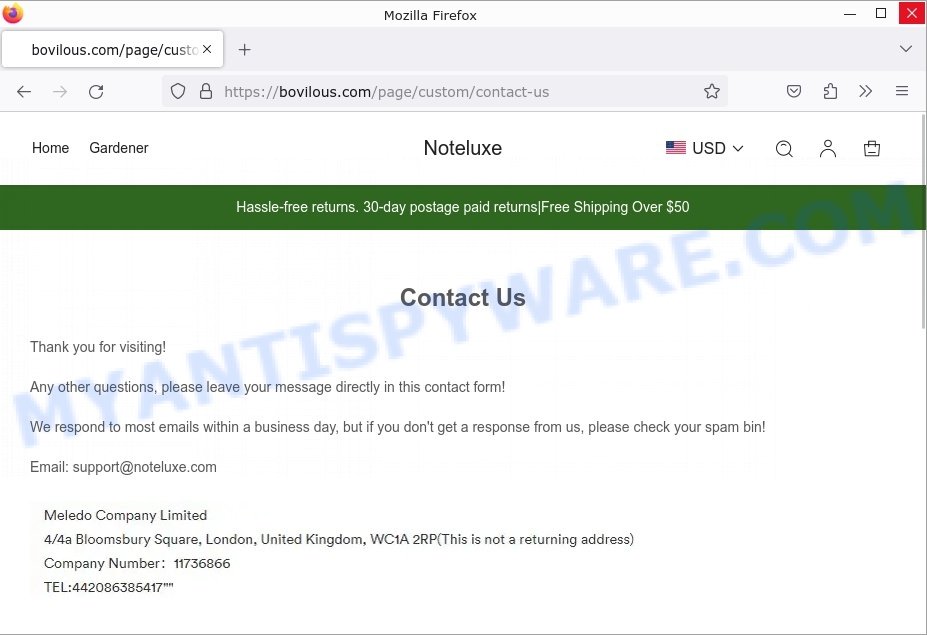 How the Bovilous.com Scam Works
Bovilous.com is heavily promoted through social media platforms, particularly Facebook and Instagram. Their advertisements claim to sell "backlog" planter boxes at a fraction of the price, promising delivery within 24 hours and free returns within 60 days. However, the end game is to lure you into making a purchase and then either deliver a subpar product or not deliver anything at all.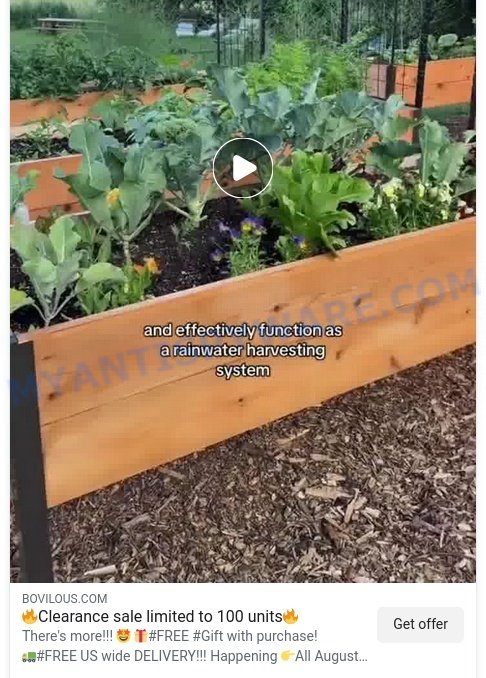 What to Do If You Become a Victim of Bovilous.com
If you've been scammed by Bovilous.com, it's important to act quickly to minimize your losses.
Contact your bank to reverse the charge
Report the scam at reportfraud.ftc.gov
Leave a comment on this review to warn others
Other Scam Online Shops to Avoid
As part of our ongoing effort to protect our readers from potential scams, we have compiled a list of other suspicious online shops. These shops employ similar tactics as Bovilous.com.
Here are a few examples: Fake Wilko Clearance Sale, Acstoreus.com DICK'S SPORTING GOODS Store Scam, Babyjoynewyork.com Buy Buy BABY Store Scam.
Summary Table for Bovilous.com
| | |
| --- | --- |
| Name | Bovilous.com |
| Type | Online Scam Shop |
| Damage | Financial Loss, Data Breach |
| Distribution | Facebook, Instagram |
| Tactics | False Advertising, Time-sensitive Offers |
| Prices | Unbelievably Low |
| Contacts | Email: support@noteluxe.com, Company: Meledo Company Limited |
| Prevention Tips | Research Before Purchase |
| Reporting Info | reportfraud.ftc.gov |
Conclusion
Bovilous.com is an online scam that takes advantage of consumers by offering too-good-to-be-true deals on planter boxes. Always be cautious when encountering such unbelievable offers online, especially if the site is recently established and lacks genuine contact information.
FAQ About the Bovilous.com Scam
Why does Bovilous.com claim to offer free returns?
The promise of free returns is a tactic used to build false trust and legitimacy.
What is the role of social media in this scam?
Social media platforms like Facebook and Instagram are used extensively to target and lure potential victims into the scam.
Why is the company linked to other scams?
Scammers often operate multiple scams simultaneously, or once one scam is exposed, they open another under a different name.