Lanmiracle.com is an online store that has been heavily promoted on Facebook for selling innovative products like multi-faced LED cubes and luggage sets. If you've come across its advertisement and are tempted by the flashy 50% discounts and free shipping, you might want to read this article first to avoid falling victim to this scam.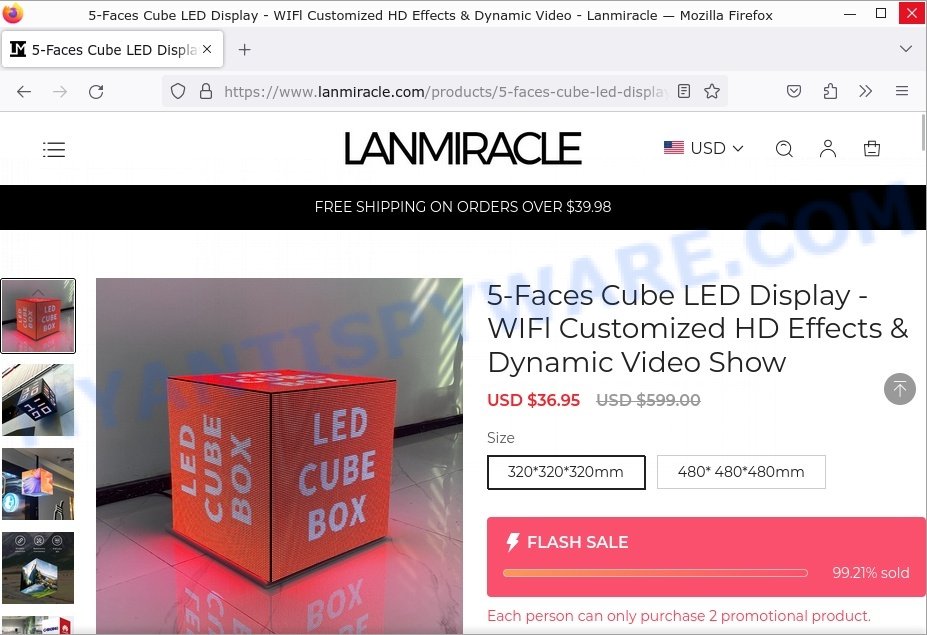 Quick links
Is Lanmiracle.com a Scam?
Yes, Lanmiracle.com exhibits multiple red flags that categorize it as a scam:
Recently created domain
Lack of contact information aside from an email address: support@lanmiracle.com
No real information about the company behind the shop
Unbelievable deals such as 50% off and free shipping
Enticing slogans like "Flash Sale", "Global Delivery"
Customer complaints about fake tracking numbers and unresponsive customer support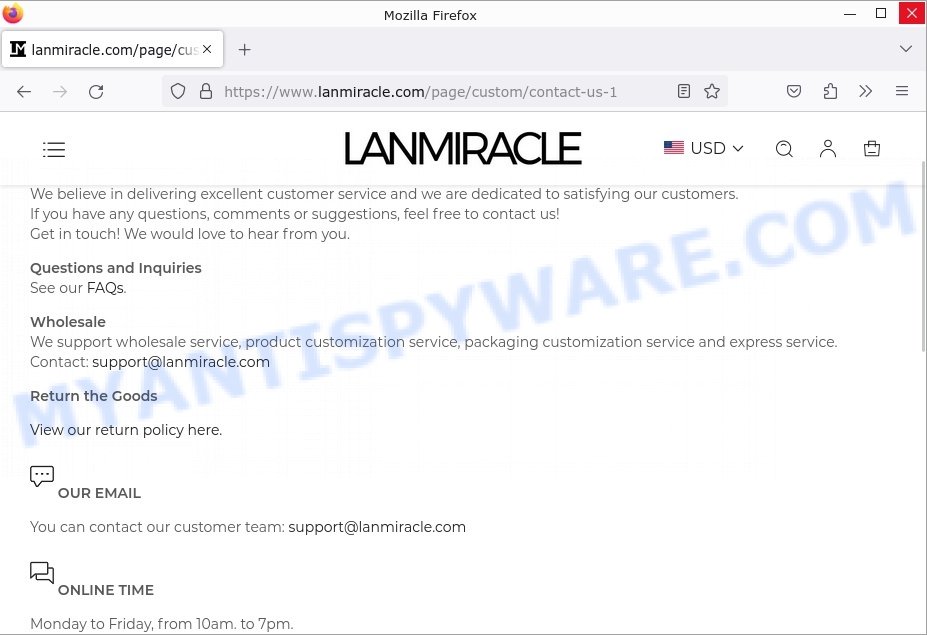 How the Lanmiracle.com Scam works
Lanmiracle.com is heavily promoted on social media platforms like Facebook. The shop lures potential customers with flashy advertisements offering 50% off on innovative products like multi-faced LED cubes and luggage sets. Once a customer places an order, they are provided with a fake tracking number.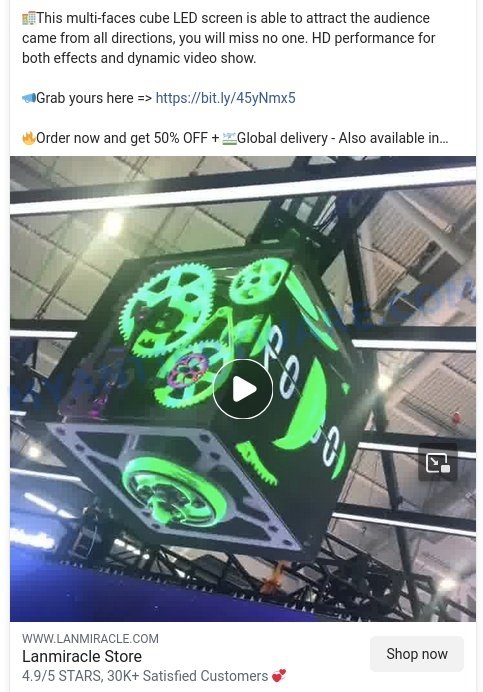 Users have reported receiving no products and being unable to get a refund, making it clear that Lanmiracle.com operates to swindle money from unsuspecting buyers.
What to do if you become a victim of Lanmiracle.com
If you've unfortunately fallen for the Lanmiracle.com scam, there are steps you can take to protect yourself and others:
Contact your bank to dispute the transaction
Report the scam at reportfraud.ftc.gov
Leave a comment on this review to share your experience and warn others
Other Scam Online Shops to Avoid
Our ongoing mission to protect consumers from scams has led us to uncover a list of other online stores that are likely fraudulent. These shops often use tactics similar to Lanmiracle.com and should be avoided.
Here are a few examples of the scam online shops: Bedstockclearance.com Review, Fake Wilko Clearance Sale, KingCrabStore.com King Crab Store Scam.
Summary table for Lanmiracle.com
| | |
| --- | --- |
| Name | Lanmiracle.com |
| Type | Online Scam Shop |
| Damage | Financial Loss |
| Distribution | Facebook Ads |
| Tactics | False Advertising, Fake Tracking Numbers |
| Prices | USD $36.95 for LED Cube |
| Contacts | support@lanmiracle.com |
| Prevention Tips | Be skeptical of unbelievable deals, Check online reviews |
| Reporting Info | reportfraud.ftc.gov |
Conclusion
Lanmiracle.com is an online scam shop that lures victims with flashy Facebook ads offering products at an unbelievable discount. The shop has a history of providing fake tracking numbers and not delivering the promised goods. Exercise caution and always check reviews before making any online purchases.
FAQ About the Lanmiracle.com Scam
Is Lanmiracle.com only promoted on Facebook?
No, there have also been reports of promotions on Instagram.
What types of products does Lanmiracle.com usually sell?
They primarily advertise innovative products like multi-faced LED cubes and luggage sets.
How can I recognize a scam shop like Lanmiracle.com in the future?
Always be skeptical of deals that seem too good to be true and check for online reviews and other red flags like a newly created domain or lack of contact information.