Ariatoutlets.shop is a website that has been gaining attention for its advertised "Flash Sales" on Ariat boots. While the offers may seem tempting, particularly with prices as low as $26, our investigation reveals alarming signs of it being a scam. Read on to get the full details.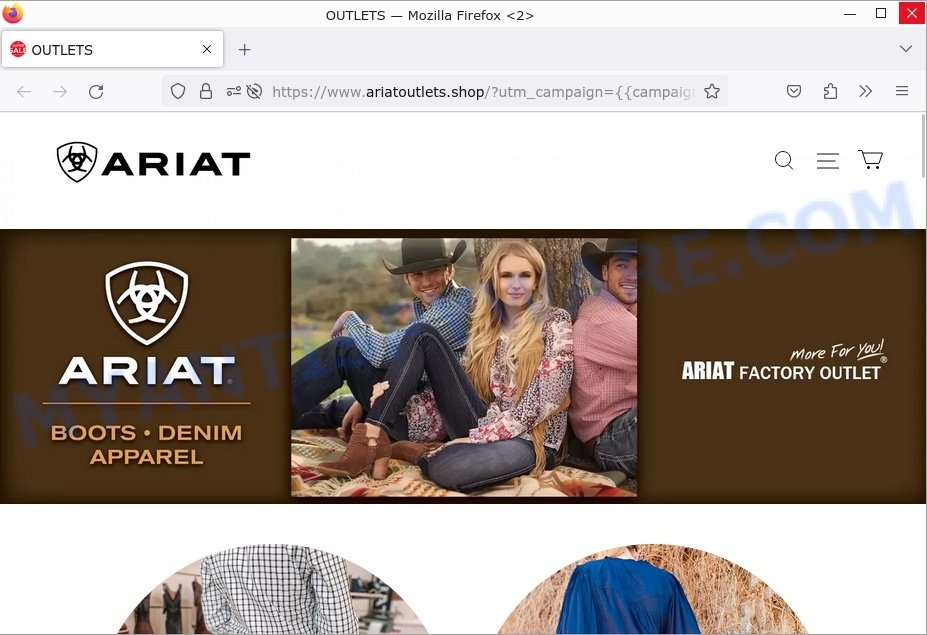 Quick Links
Is Ariatoutlets.shop a Scam?
The short answer is yes, Ariatoutlets.shop is a scam. Here's why:
Recently created domain
Lack of contact information
No real information about the company
Unbelievable deals and incredibly low prices
Content and images appear to be lifted from other sites
Enticing slogans such as "Clearance Sale", "New arrivals", and "Don't miss out on this sale your feet deserve it"
No social media presence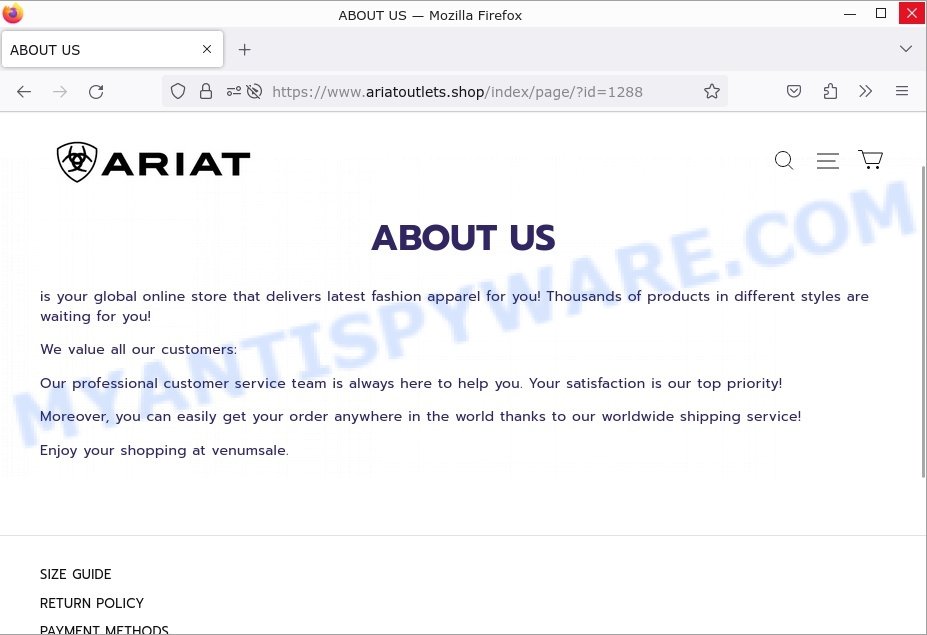 How the Ariatoutlets.shop Scam Works
Ariatoutlets.shop starts by promoting fake sales of Ariat boots on social media platforms like Facebook. Their ad campaign uses compelling language like "New arrivals! Catch them while you can" and "ONLY $26".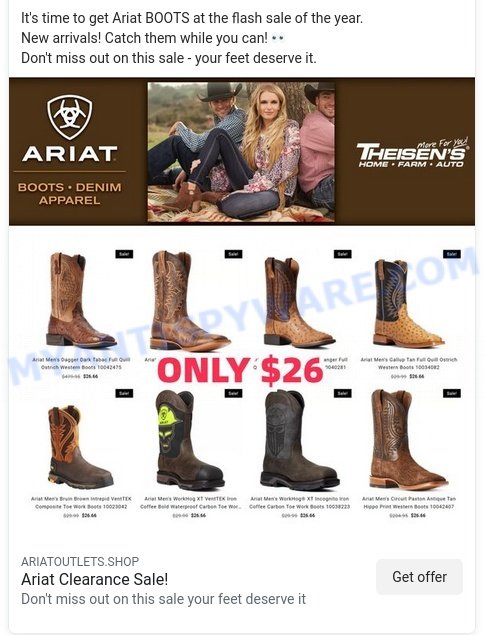 Once you land on their website, you'll find a lack of contact information, hidden WHOIS details, and a recently created domain. These are clear signs that the shop is a scam aiming to trick you into handing over your money.
What to Do if You Become a Victim of Ariatoutlets.shop
If you've unfortunately become a victim of this scam, it's important to take immediate steps to mitigate the damage and prevent others from falling into the same trap.
Contact your bank to report the fraudulent transaction
Report the scam to FTC
Leave a comment on this review to warn others
Other Scam Online Shops to Avoid
In our ongoing efforts to protect our readers, we've identified other online shops that you should steer clear of. These sites share similar warning signs with Ariatoutlets.shop and use similar deceptive tactics.
Here are a few examples of scam online shops: Luggagebigsale.com, Babyjoynewyork.com, and Blackstonediscount.com.
Summary Table for Ariatoutlets.shop
| | |
| --- | --- |
| Name | Ariatoutlets.shop, 'Ariat Outlets Shop' |
| Type | Online Shop Scam |
| Damage | Financial Loss, Personal Information Risk |
| Distribution | Facebook Ads |
| Tactics | Fake Sales, Enticing Slogans |
| Prices | $26 for Ariat Boots |
| Contacts | None |
| Prevention Tips | Check Reviews, Verify Contact Details |
| Reporting Info | FTC |
Conclusion
'Ariat Outlets Shop' is a well-crafted scam designed to lure shoppers into buying Ariat boots at unbelievably low prices. The lack of contact information, hidden WHOIS details, and recent domain creation are red flags that should deter potential buyers. Always do thorough research before making a purchase from an unfamiliar online store.
FAQ About the Ariatoutlets.shop Scam
What will happen if I buy from Ariatoutlets.shop?
You will likely lose your money and potentially risk exposing your personal financial information.
How did Ariatoutlets.shop get my attention?
They usually catch people's attention through social media platforms like Facebook, using eye-catching ads and incredible discounts.
Is there a way to get my money back?
Contacting your bank immediately to report the fraudulent transaction is your best course of action to possibly reverse the charge.