Leastub.com is an online shop claiming to sell certified pre-owned Apple products at an incredibly discounted rate. If you've stumbled upon its advertisement on Facebook or elsewhere, be cautious. We urge you to read this full article to understand the risks associated with this store.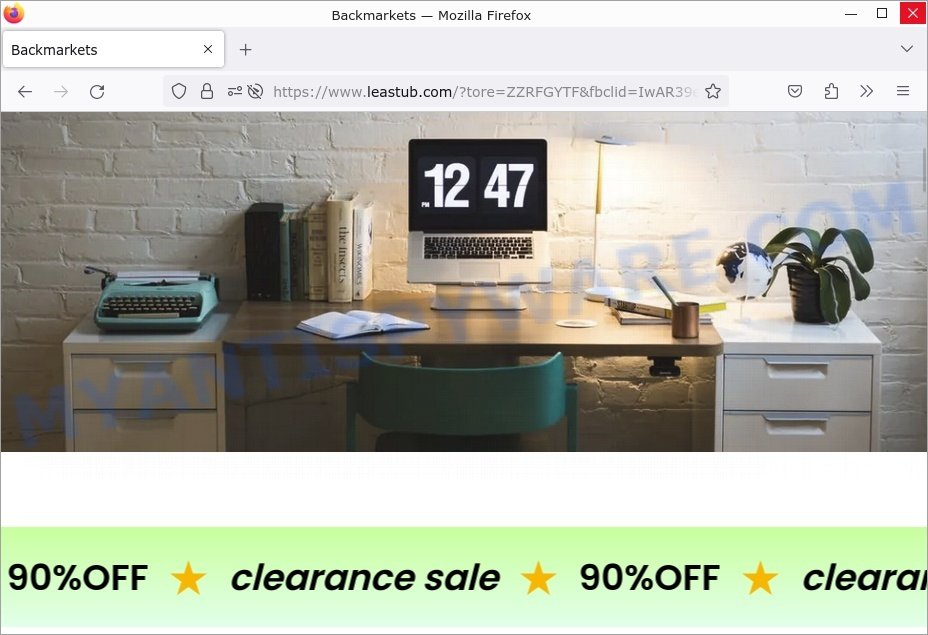 Quick Links
Is Leastub.com a Scam?
Before you consider making any purchases from Leastub.com, you should be aware of several red flags that strongly suggest it's a scam:
Recently created domain
Lack of genuine contact information; the only contact is via an email address: service@zervetion.com
The company behind the site, BIN ESTRELLA GMBH, is linked to other scam shops
Unbelievably low prices and offers like free one-year AppleCare+
No social media presence or authentic links to any social media platforms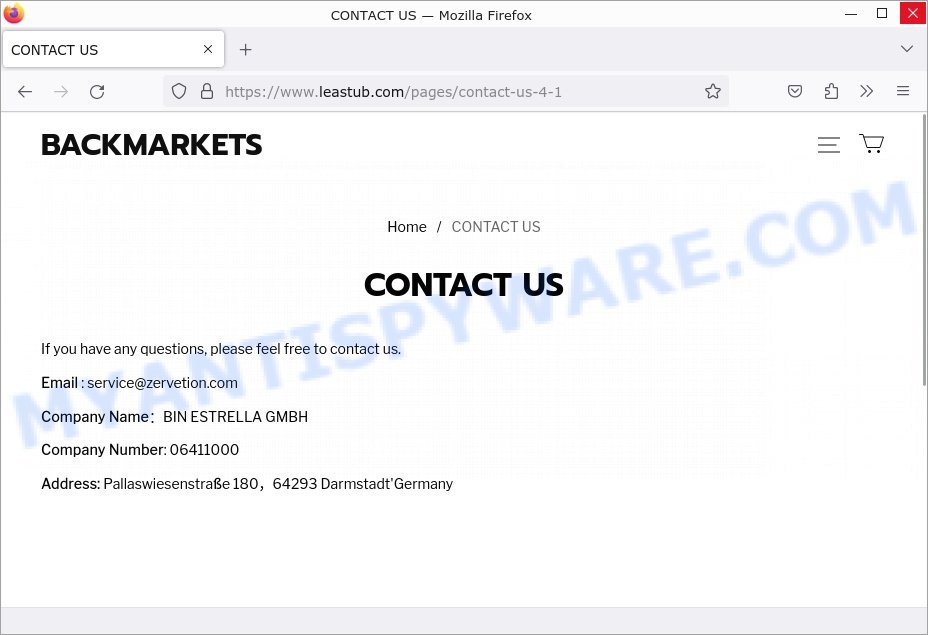 How the Leastub.com Scam Works
Leastub.com is heavily promoted on Facebook, enticing potential customers with slogans like "Discounted Apple Certified Pre-Owned Products Available Now!" and "Free one-year AppleCare+ service is provided". The site uses a template design and deceptive tactics to appear legitimate.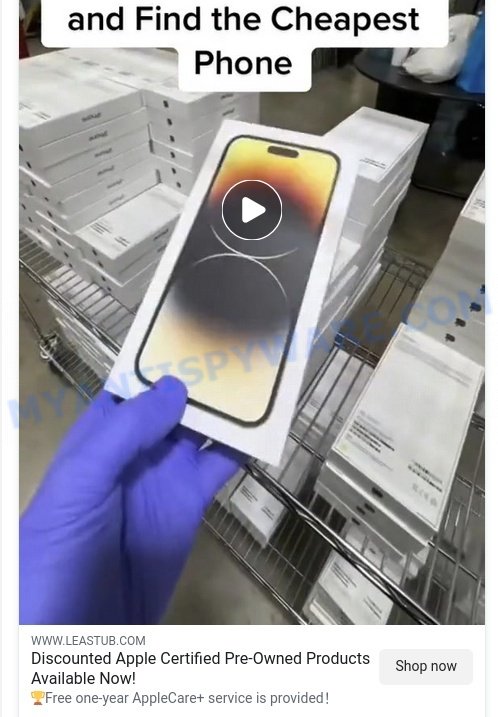 After a purchase is made, customers often find themselves entangled in a series of customer service nightmares, leading to loss of money and no product delivery.
What to Do if You Become a Victim of Leastub.com
If you've already fallen for this scam, take immediate steps to mitigate the damage and protect yourself.
Contact your bank to report the fraud and discuss next steps.
Report the scam to the Federal Trade Commission at reportfraud.ftc.gov.
Leave a comment on this review to help others become aware of the scam.
Other Scam Online Shops to Avoid
In our continued effort to protect consumers from potential scams, we're highlighting some other deceptive online shops with characteristics similar to Leastub.com. It's crucial to stay vigilant while shopping online.
Here are a few examples of the scam online shops: Acstoreus.com, KingCrabStore.com, Outletshoks.com.
Summary Table for Leastub.com
Name
Leastub.com
Type
Scam Online Store
Damage
Financial loss, no product delivery
Distribution
Facebook
Tactics
False advertising, misleading claims
Prices
Unrealistically low
Contacts
Email: service@zervetion.com
Company: BIN ESTRELLA GMBH
Prevention Tips
Be cautious, verify before purchasing
Reporting Info
reportfraud.ftc.gov
Conclusion
Leastub.com is an online scam that targets consumers with seemingly good deals on refurbished Apple products. The site uses deceptive advertising methods, particularly on Facebook, to lure potential victims. It's essential to remain vigilant and stay away from such online traps.
FAQ About the Leastub.com Scam
How did Leastub.com manage to get on Facebook? Even though Facebook has algorithms to detect scams, some slip through the cracks due to sophisticated tactics used by scammers.
Can I get a refund if I've been scammed by Leastub.com? It is highly unlikely, given that the company behind the site is known for running multiple scam operations. Your best option is to report the fraud to your bank and the FTC.
Why does Leastub.com offer free one-year AppleCare+? It's a tactic to make the offer appear legitimate and to entice people into making purchases, but it's unlikely that they will honor this claim.