Beware of the Agletcoin.com scam, a fraudulent crypto trading exchange that preys on users' desire for free bitcoins and promises of easy investment opportunities. Despite its enticing offers, this website is a scam. In this article, we'll delve into the details of this scam, expose its deceptive tactics, and provide guidance on how to avoid falling victim to such fraudulent platforms.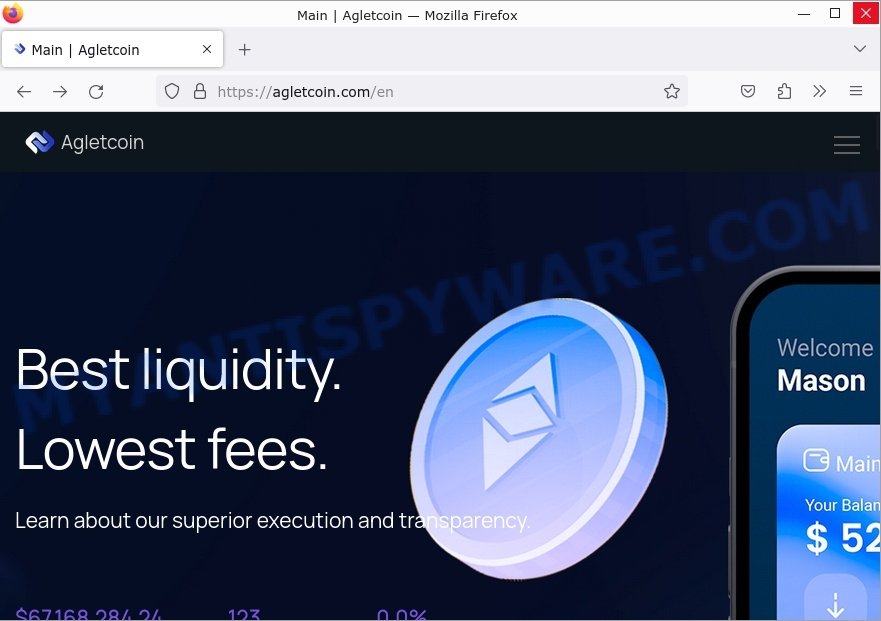 Quick links
Is Agletcoin.com a Scam?
Yes, Agletcoin.com is indeed a scam. This fraudulent website operates under the guise of a cryptocurrency trading exchange, using enticing deals to lure users into signing up and investing on their platform. Several red flags highlight the fraudulent nature of Agletcoin.com:
The website operates without regulatory oversight, leaving users exposed to potential risks.
Genuine companies would have unique content, while Agletcoin.com employs duplicate text, further indicating its deceptive nature.
The absence of company details and a legitimate business address is a clear indicator of a scam.
The identities of the website's owners remain concealed, raising suspicions about their intentions.
Agletcoin.com was recently created with a very short life expectancy, signaling a lack of credibility and long-term commitment.
Unbelievable deals and promotions.
Customer complaints about the inability to withdraw funds or being asked for more money.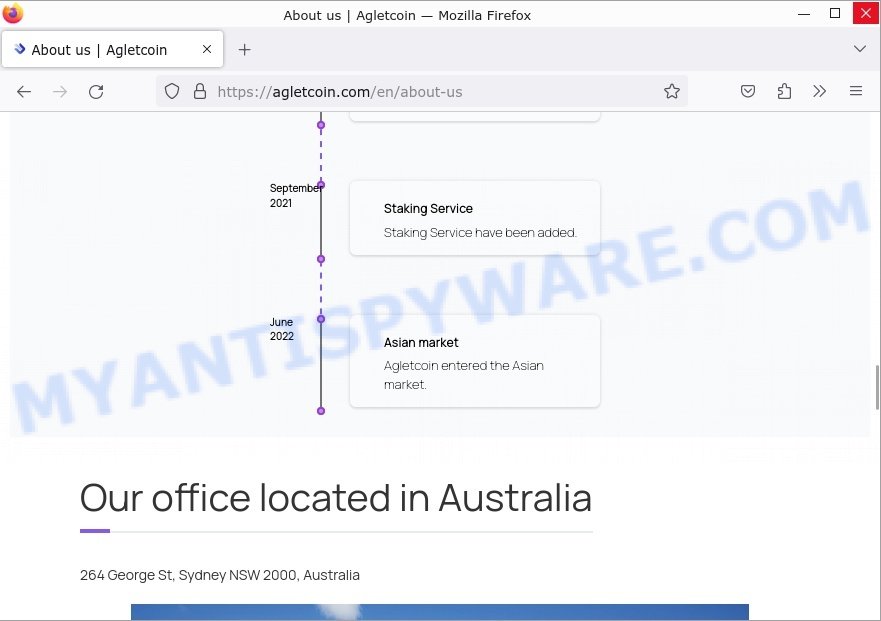 How the Agletcoin.com Scam works
Agletcoin.com presents itself as a crypto trading exchange, enticing users with the promise of free bitcoins to encourage them to sign up and invest on the platform. However, this is a scam designed to deceive users and steal their money.
A legitimate trading exchange should have proper licenses and trading certifications prominently displayed on its website. In the case of Agletcoin.com, no such licenses or certifications are available, raising serious concerns about the authenticity of the platform.
The use of duplicate content on the website is a significant red flag. Legitimate companies would have their own original text and content, while scammers often resort to duplicating content from other sources.
Agletcoin.com provides no genuine company information, or details about the people behind the platform. This lack of transparency is a common tactic used by scammers to avoid accountability.
The identities of the owners behind the website are concealed, making it difficult to trace their intentions and legitimacy.
Agletcoin.com was recently created, with a creation date of August 16, 2023. Websites with short life expectancies are often created by scammers to operate briefly and vanish before legal authorities can take action against them.
In essence, the Agletcoin.com scam capitalizes on users' desire to participate in the cryptocurrency market and takes advantage of their lack of familiarity with regulatory requirements and legitimate trading practices. By dangling the prospect of free bitcoins, the scam draws users into a cycle of deceit that culminates in financial loss and potential data security risks. To avoid falling victim to such scams, it's crucial to exercise skepticism, verify the legitimacy of platforms, and prioritize well-established, regulated crypto trading exchanges.
What to do if you become a victim of Agletcoin.com
If you suspect that you've fallen for the Agletcoin.com scam, consider the following steps:
If you suspect that you've been scammed, stop any further transactions or interactions with the Agletcoin.com platform. This includes refraining from depositing additional funds or providing any more personal information.
If you made a deposit using your bank account or credit card, contact your bank or financial institution as soon as possible. They may be able to help you block or reverse the transaction, depending on the circumstances.
Immediately change your passwords, especially if you used the same ones on other platforms.
Keep a close eye on your financial accounts and personal information. Scammers might attempt further fraudulent activities using the information they have gathered.
If you used a payment service like PayPal or a cryptocurrency exchange to make the payment, notify their customer support about the scam. They might be able to investigate and take appropriate actions.
Report the website to regulatory authorities and online scam watchdogs.
Consider seeking legal advice if you've lost a significant amount of money.
Other Online Scams to Avoid
To help our readers stay protected against online scams, we've gathered a list of other deceptive online scams resembling Agletcoin.com in their tactics. When shopping online, always be vigilant and recognize warning signs.
Here are a few examples of scam online shops: Uplexo.com Crypto Trading Scam, Ahodenare.com Bookstore Scam, and Acstoreus.com DICK'S SPORTING GOODS Store Scam.
Summary table for Agletcoin.com
| | |
| --- | --- |
| Name | Agletcoin.com |
| Type | Crypto Trading Scam |
| Damage | Potential financial and data loss |
| Distribution | TikTok |
| Tactics | Free Bitcoin giveaway, false promises, and requests for more deposits |
| Contacts | No genuine information about the company behind the website |
| Prevention Tips | Always research platforms before investing; avoid websites with recent domain creation dates; stay away from too good to be true offers. |
| Reporting Info | Report to online scam watchdogs and local authorities. |
Conclusion
Agletcoin.com is a deceptive crypto trading scam primarily found on TikTok. Luring users with the promise of free bitcoins, it is designed to trap and potentially rob users of their money and data. Always conduct thorough research before investing in any online platform.
FAQ About the Agletcoin.com Scam
Q: Can I trust a crypto trading exchange offering free bitcoins?
A: No, legitimate trading platforms do not typically offer free bitcoins as promotions. Be cautious of such offers.
Q: How can I verify the legitimacy of a crypto trading platform?
A: Verify regulatory approvals, look for trading certifications, and research the company's background and reputation.
Q: What should I do if I suspect a crypto scam?
A: Stop investing or providing information, report the scam to relevant authorities, and warn others about the potential danger.