Dezorde.com is a scam online store that has been promoting its products through deceptive Facebook advertisements. If you've come across these enticing offers, it's important to be cautious and read the full article to understand the risks associated with Dezorde.com.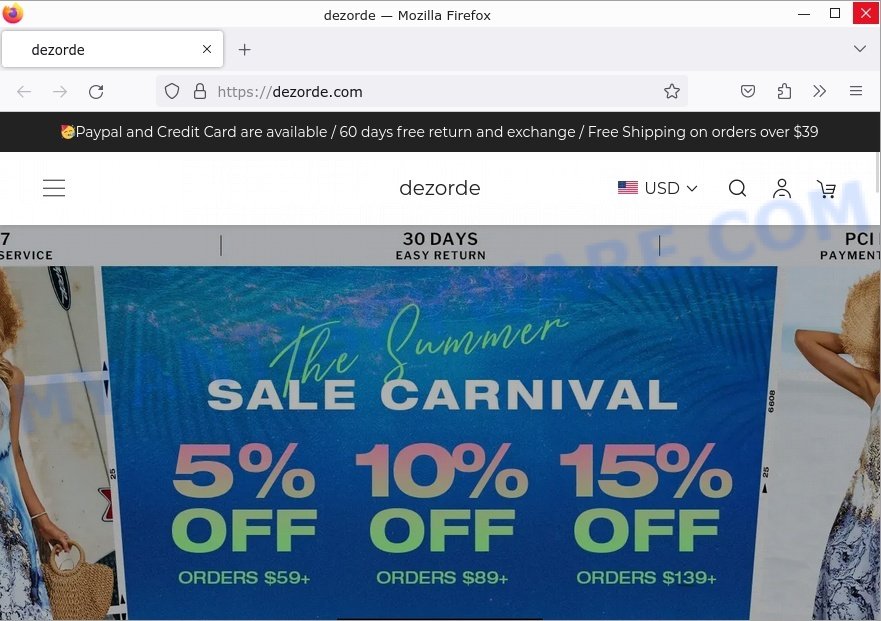 Quick links
Is Dezorde.com a Scam?
Dezorde.com exhibits several red flags that indicate it is a scam online store:
Recently created domain
Unbelievable deals with incredibly low prices
Template design and content copied from other sites
Use of enticing slogans like "Clearance Sale" and "Last Day 48% OFF"
Lack of transparent contact information (only through an email address)
No genuine information about the company behind (linked with other scam shops)
No social media presence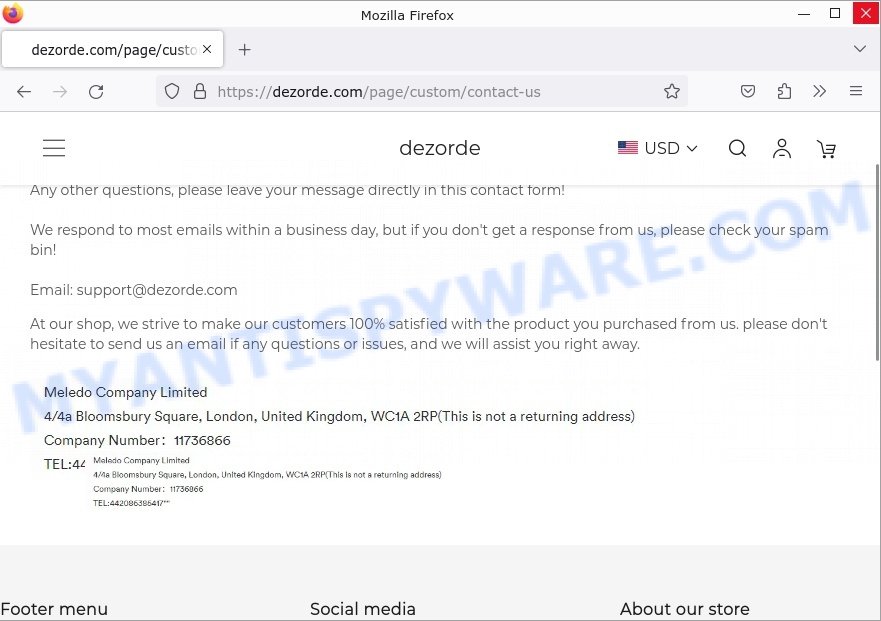 How the Dezorde.com Scam works
Dezorde.com operates by luring in potential buyers through attractive advertisements, such as the Facebook ad offering discounted pants. The scam preys on individuals seeking a good deal on products.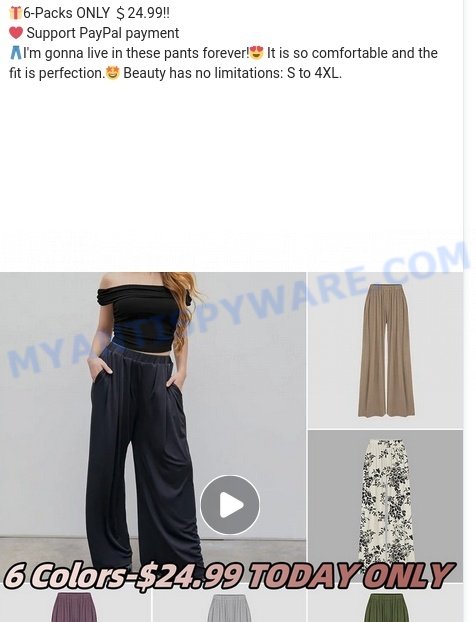 Once users place orders and make payments, they may receive subpar or counterfeit items, or even nothing at all. The lack of reliable customer support and the company's connections to other scams contribute to a negative shopping experience.
What to do if you become a victim of Dezorde.com
If you've fallen victim to Dezorde.com or a similar scam, here are some steps to take:
Contact your bank or payment provider to report the fraudulent transaction.
Monitor your accounts for any unusual activity and consider changing your passwords.
File a complaint with the relevant authorities or consumer protection agencies.
Spread awareness by sharing your experience on reputable forums or social media platforms.
Other Scam Online Shops to Avoid
As part of our effort to protect readers from potential scams, here are some other suspicious online shops to be cautious of:
Here are a few examples of the scam online shops: Ahodenare.com Bookstore Scam, Acstoreus.com DICK'S SPORTING GOODS Store Scam, and Axerxm.com Bed Bath & Beyond Store Scam.
Summary table for Dezorde.com
| | |
| --- | --- |
| Name | Dezorde.com |
| Type | Scam online store |
| Damage | Financial loss, potential identity theft |
| Distribution | Social media advertisements |
| Tactics | Deceptive offers, copied content, false discounts |
| Prices | Unbelievably low prices |
| Contacts | Email: support@dezorde.com; Company: Meledo Company Limited, London, United Kingdom |
| Prevention Tips | Verify domain age, research the company, avoid unrealistic deals |
| Reporting Info | Contact authorities, share your experience online |
Conclusion
Dezorde.com poses a significant risk to online shoppers due to its deceptive tactics and lack of transparency. It's crucial to remain cautious and informed while shopping online to avoid falling victim to scams like Dezorde.com.
FAQ About the Dezorde.com Scam
Q: How can I recognize a scam online store?
A: Look for signs such as recently created domains, unrealistically low prices, and limited contact information. These are common indicators of a potential scam.
Q: What should I do if I suspect a website is a scam?
A: It's advisable to research the website's domain age, company information, and reviews. If you still have doubts, avoid making any purchases and report the website to relevant authorities.
Q: Can I get a refund if I've already made a purchase from Dezorde.com?
A: If you've been scammed, immediately contact your payment provider and report the fraudulent transaction. However, getting a refund from scam websites can be challenging.