Increasinglly.com is catching many people's attention through its ads on Facebook. If you've stumbled upon their seemingly attractive offers, you might want to pause and read our thorough review before making a purchase.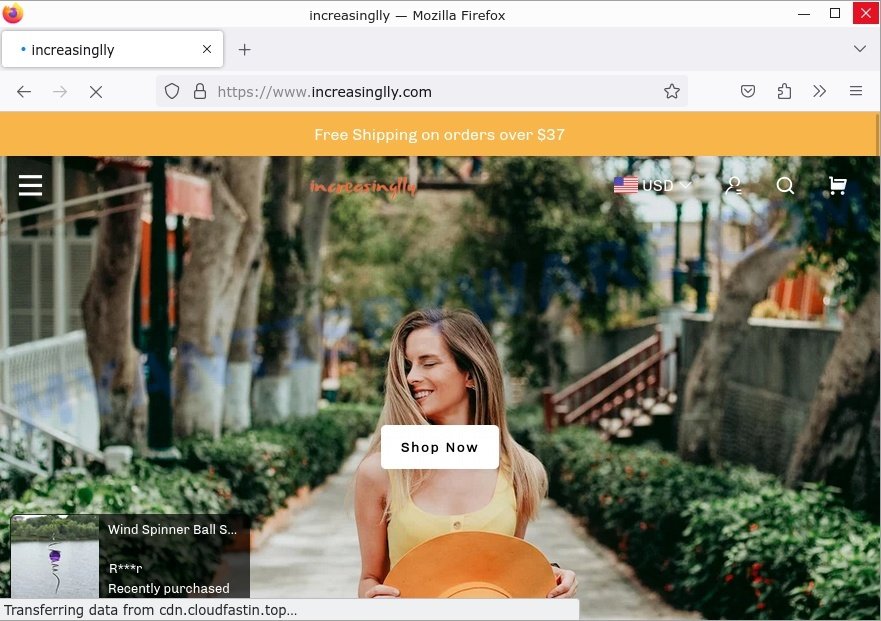 Quick links
Is Increasinglly.com a Scam?
There are several warning signs that point towards Increasinglly.com being a potential scam:
Recently created domain – their Whois record indicates that the domain was set up not too long ago, which is a common trait among scam sites.
Unbelievable deals and incredibly low prices that don't match the quality of the products received.
Template design and content.
Questionable payment processing experiences as described by customers.
Lack of contact information – The only contact method available is through an email address: support@increasinglly.com.
No real info about the company behind.
No visible presence on social media platforms despite advertising heavily on Facebook.
How the Increasinglly.com Scam works
Increasinglly.com is primarily promoted through Facebook ads, attracting unsuspecting buyers with tempting deals. Once a purchase is made, several customers have reported immediate suspicious activities related to their payment methods.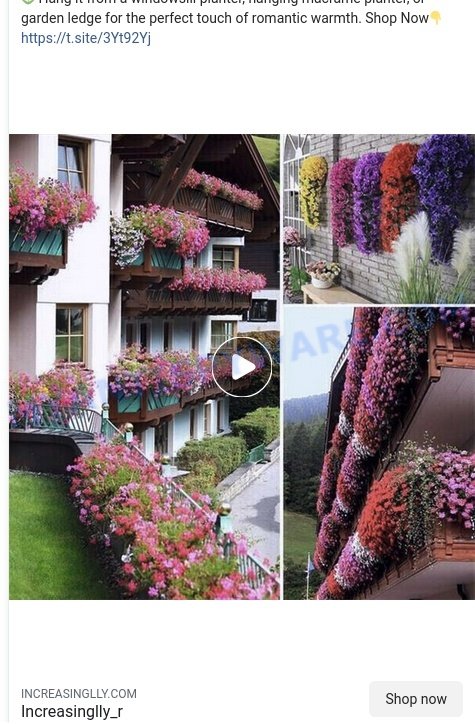 One client even received calls regarding fraudulent payment attempts from different countries after placing an order. Besides, the quality of the products delivered is nowhere near what's being advertised, leading to customer dissatisfaction and loss of money (read more on TrustPilot).
What to do if you become a victim of Increasinglly.com
If you've unfortunately been scammed by Increasinglly.com, follow these steps:
Contact your bank immediately to report the fraudulent transaction and request a chargeback.
Change your online banking passwords.
Leave a review on platforms like TrustPilot to warn other potential customers.
Report the website to your local authorities.
Stay vigilant and be more cautious when shopping online in the future.
Other Scam Online Shops to Avoid
As part of our ongoing effort to protect our readers from potential scams, we have compiled a list of other suspicious online shops that you should be aware of. These shops share similar characteristics and tactics to Increasinglly.com, and they use deceptive practices to lure in unsuspecting buyers. It's crucial to remain vigilant when shopping online and to be aware of the warning signs of a potential scam.
Here are a few examples of the scam online shops: Oputcre.shop QVC Store Scam, Closingstore.shop Bed Bath & Beyond Store Scam, Outletshoks.com HOKA Summer Clearance Scam.
Summary table for Increasinglly.com
| | |
| --- | --- |
| Name | Increasinglly.com |
| Type | Online Store Scam |
| Damage | Potential financial loss and data theft |
| Distribution | Facebook Ads |
| Tactics | False advertising and misleading product descriptions |
| Prices | Varies (e.g., pants for £70 or 56 Euros) |
| Contacts | Email: support@increasinglly.com |
| Prevention Tips | Research before purchasing, check reviews, and be wary of too-good-to-be-true deals |
| Reporting Info | Contact local authorities and online scam reporting platforms |
Conclusion
Increasinglly.com is a potential scam site that heavily relies on Facebook ads to target unsuspecting customers. The red flags, such as poor product quality and suspicious payment activities, are significant. Shoppers are advised to be cautious and do thorough research before making any purchases from unfamiliar online stores.
FAQ About the Increasinglly.com Scam
Q: How did I encounter the Increasinglly.com scam?
A: Most people discover Increasinglly.com through Facebook advertisements, which they use as a primary mode of promotion.
Q: Why are the products from Increasinglly.com of such poor quality?
A: Scam stores often use false advertising and provide misleading product images and descriptions to lure in customers and make sales.
Q: Can I get a refund if I've been scammed by Increasinglly.com?
A: While you can try reaching out to their support email, it's often more effective to contact your bank directly to report the fraudulent transaction and request a chargeback.