Poidesar.com is a recently surfaced online store that claims to sell electric scooters at an unbelievably low price. The shop has been aggressively promoted on Facebook, luring in potential buyers with eye-catching deals. If you've encountered this website and are tempted to make a purchase, read this article before taking any further action.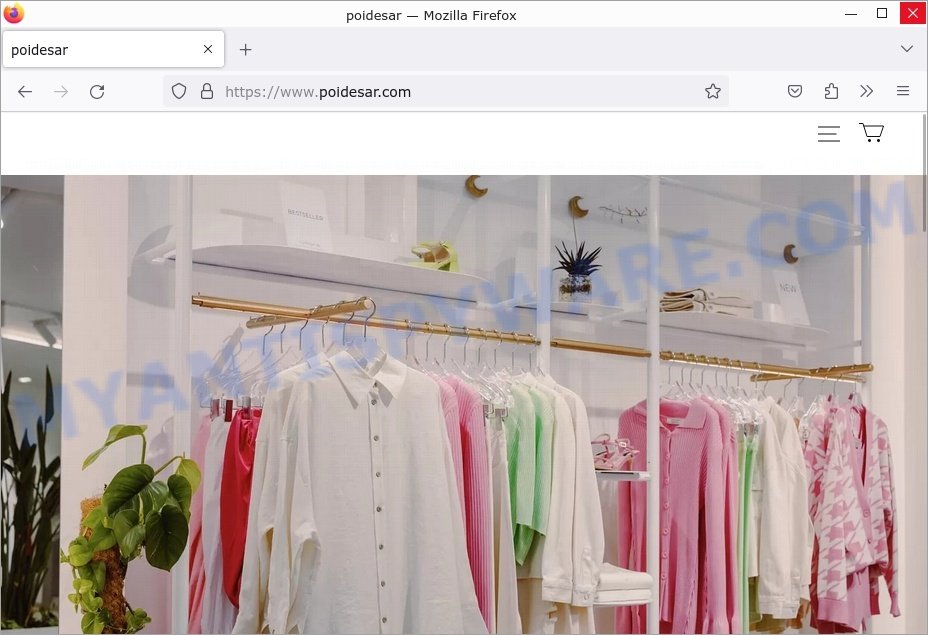 Quick Links
Is Poidesar.com a Scam?
Before you go ahead and invest your hard-earned money, be aware that Poidesar.com shows multiple signs of being a scam. These are:
Recently created domain
Lack of proper contact information: Only email address available (support@poidesar.com)
No transparent info about the company behind: Listed as NOVVA LIMITED, a company linked to other scam shops
Unbelievably low prices: Electric scooters from $18.9
Enticing slogans like "Ships within 48 hours"
Domain Whois contacts are hidden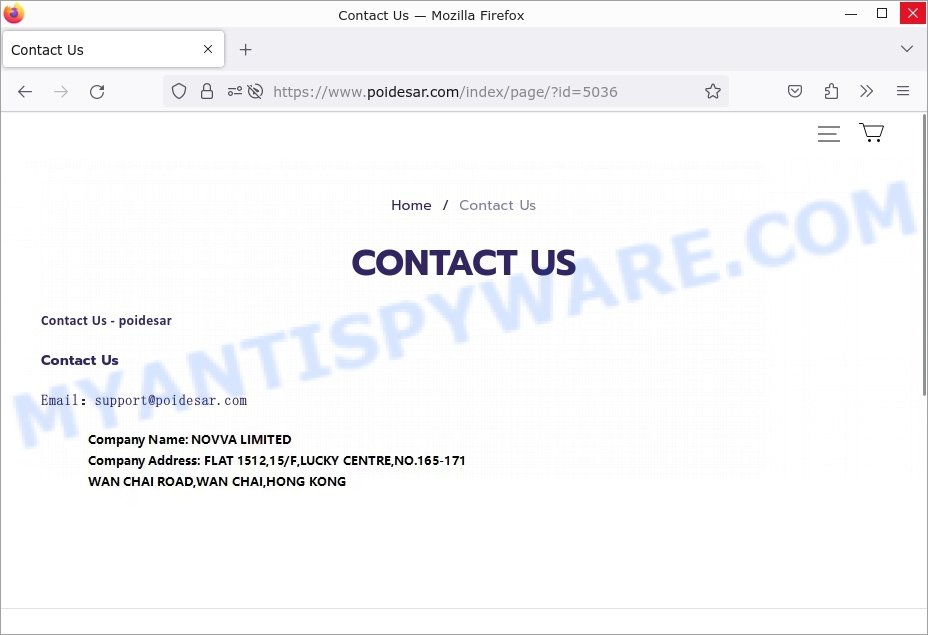 How the Poidesar.com Scam Works
Poidesar.com is primarily promoted through Facebook ads that claim to sell electric scooters for as low as $18.9. These ads create a sense of urgency by stating that the products ship within 48 hours. The aim is to make potential buyers act fast without doing proper research. Once an order is placed, either no product is delivered, or a substandard product that doesn't match the description is sent.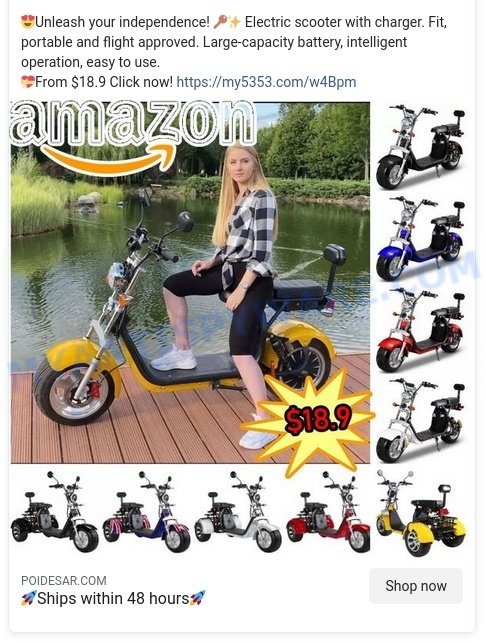 What to Do if You Become a Victim of Poidesar.com
If you find that you've fallen victim to this scam, take immediate action.
Report the scam to your bank and dispute any charges.
Contact the Federal Trade Commission.
Leave a comment on this review to inform others.
Other Scam Online Shops to Avoid
As a part of our continuous effort to safeguard our readers, we have listed other online scam stores that operate in a similar fashion to Poidesar.com. Be vigilant while shopping online and recognize the red flags.
Here are a few examples of the scam online shops: KingCrabStore.com, Acstoreus.com, and Outletshoks.com.
Summary Table for Poidesar.com
| | |
| --- | --- |
| Name | Poidesar.com |
| Type | Online Scam Store |
| Damage | Financial Loss, Risk of Identity Theft |
| Distribution | Facebook Ads |
| Tactics | Enticing Slogans, Unbelievably Low Prices |
| Prices | As low as $18.9 for electric scooters |
| Contacts | Email: support@poidesar.com, Company: NOVVA LIMITED |
| Prevention Tips | Always research before buying from new online shops |
| Reporting Info | FTC |
Conclusion
Poidesar.com is a fraudulent online shop that entices potential buyers with unrealistically low prices and fast shipping claims. By utilizing deceptive Facebook ads, it preys on unsuspecting individuals. Do not fall for this scam; always do your due diligence before making online purchases.
FAQ About the Poidesar.com Scam
Why are the electric scooters so cheap on Poidesar.com?
The low prices are a tactic to lure potential victims into the scam. The products may not even exist or be of extremely low quality.
How did I come across Poidesar.com?
The website mainly promotes itself through Facebook ads. This is a common method used by scam stores to target a wide audience quickly.
Is the company NOVVA LIMITED legitimate?
NOVVA LIMITED has been linked to other scam stores, and therefore it is advisable to stay away from any shop associated with this company.