Stumbled upon Ursime.com's fashion ads on Facebook and tempted to click 'Buy Now'? You're not alone—this e-commerce site has ramped up its online advertising, promising trendy, quality clothing. But a swarm of disgruntled customers and a spate of negative reviews beg the question: Is Ursime.com a scam? In this fact-check review, we sift through the noise, examining everything from customer testimonials to company policies, to help you make an informed shopping decision.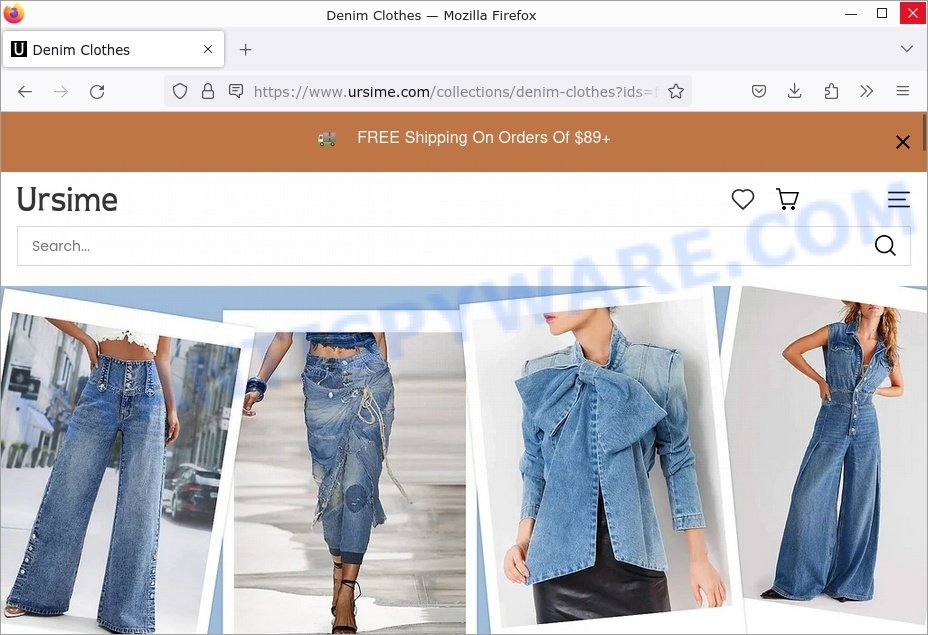 QUICK LINKS
What is Ursime.com: An Overview
Ursime.com presents itself as an online fashion retailer, specializing in a wide array of clothing items that range from denim collections to dresses and tops. The website's sleek design and the company's active advertising campaigns, particularly on Facebook where they boast over 560 ads, suggest a thriving online business.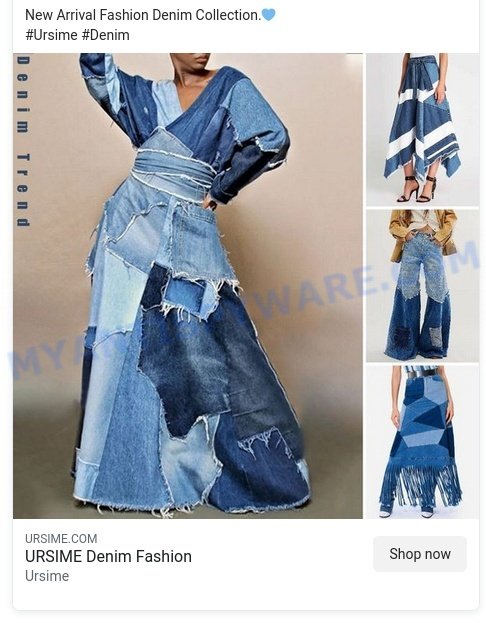 According to the information listed on the site, the company operates under the name KELI GROUP DI LIAO KELI, with a registration number of MB-2591094. It claims to have its primary address in Agrate Brianza, Italy, and a branch office in Shenzhen, China. Customers looking for assistance are directed to an email support channel, which promises a reply within 48 hours.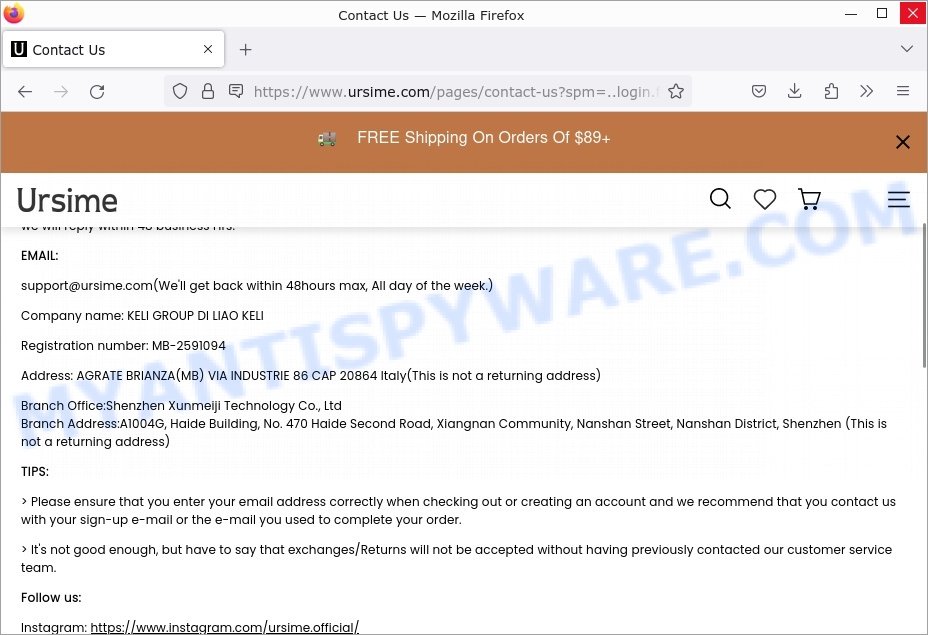 While the site appears professional and has some elements that would suggest legitimacy, such as a variety of product offerings and a defined return policy, there are also numerous inconsistencies and red flags that have led many to question its trustworthiness. From a high number of 1-star reviews to allegations of scam activities, the overall picture of Ursime.com is one that necessitates caution.
Complaints and Negative Reviews
Despite its professional-looking website and extensive advertising campaigns, Ursime.com has garnered a significant number of complaints and negative reviews from disgruntled customers. The dissatisfaction spans various aspects of the shopping experience, from product quality to customer service.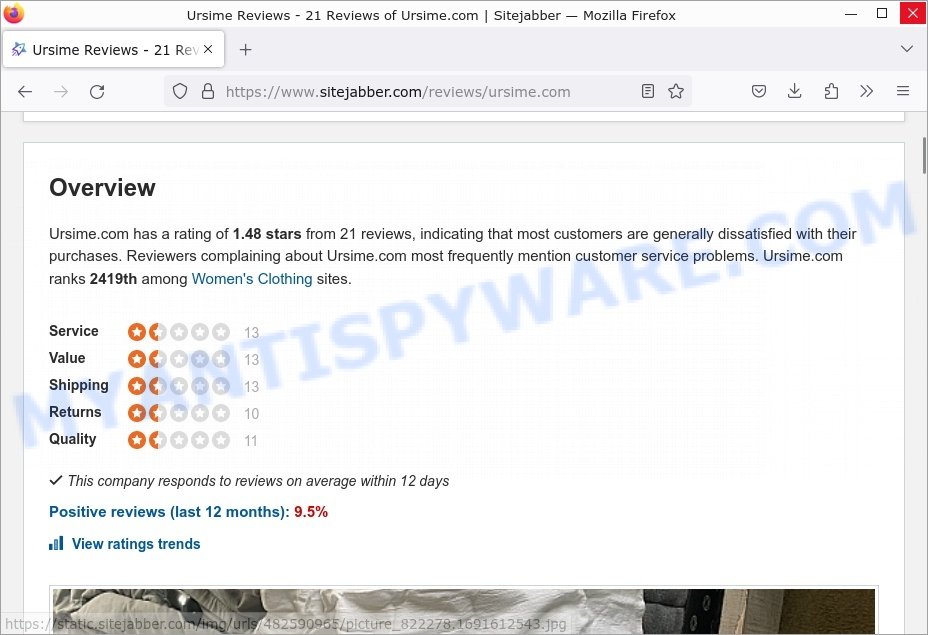 On SiteJabber.com, Ursime.com has a rating of just 1.48 stars based on 21 reviews, a number that should give any potential buyer pause. Common complaints include receiving wrong or poor-quality items, as well as a complicated and unsatisfactory return process that often results in partial refunds at best. For example, one customer claimed to have received a polyester dress instead of the advertised linen, and when reaching out for a refund, was offered only 50% back.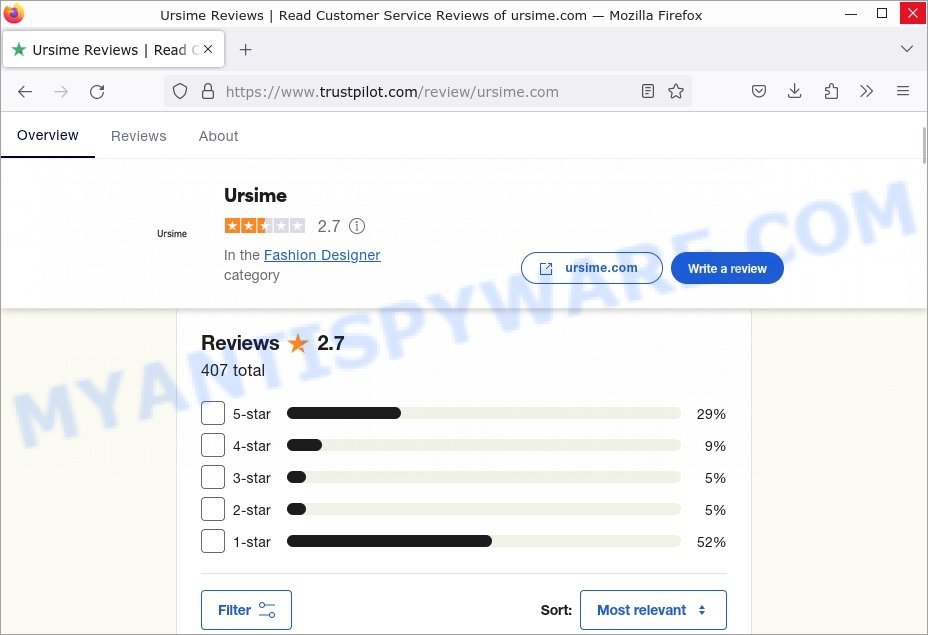 Trustpilot tells a similar story, with a rating of 2.6 stars. Most alarmingly, 52% of the reviews are 1-star. Among the complaints are misleading product descriptions, high costs for international returns, and poor customer service. One customer even claimed that Ursime.com refused to refund them for a product that was never in stock to begin with, directing the customer to take it up with their financial institution instead.
Adding to the concerning narrative are allegations of stolen product images and even using pictures from unique designers to sell products that can't possibly match the original. These reports further muddy the waters for anyone considering shopping at Ursime.com, making it highly advisable to tread cautiously and consider other, more reputable options.
Red Flags and Warning Signs
Before you hit 'Checkout' on Ursime.com, take a moment to consider the multiple warning signs that suggest the site may not be as trustworthy as it appears. This section itemizes the specific red flags that have been raised by dissatisfied customers and our own investigation, including inconsistent business addresses, stolen product images, and a litany of negative reviews.
Numerous Negative Reviews: Both Sitejabber and Trustpilot are flooded with critical evaluations of Ursime.com, calling attention to poor quality, incomplete orders, and misleading product descriptions.
Concealed Whois Information: A lack of transparency in the website's domain registration can often be indicative of nefarious activities. Ursime.com has hidden its Whois data, raising questions about its credibility.
Multiple Business Identities and Addresses: Ursime.com lists multiple company names and addresses, spanning from Italy to China. This could be an attempt to make it harder for unsatisfied customers to seek legal recourse or to obscure the company's actual operating location.
Stolen Images: Some users have accused Ursime.com of using stolen or copied images from other reputable sites, a typical tactic used by fraudulent online platforms.
Complicated Return and Refund Process: Customers have reported a convoluted and difficult process for returns and refunds. Many also stated they were offered only partial refunds despite receiving incorrect or poor-quality merchandise.
Unverified Business Details: Although Ursime.com lists a registration number and company name, there is no straightforward way to validate these details, which casts doubt on the site's legitimacy.
Discrepancies in Product Descriptions: Multiple reviews have pointed out that the actual products delivered differed significantly from what was shown or described on the website. This indicates a lack of quality control and honesty.
Non-Responsive Customer Service: Although the website promises to respond within 48 hours, some customers have claimed that the customer service is either non-responsive or unhelpful in resolving issues.
Use of High-pressure Sales Tactics: The site employs techniques like limited-time offers and low stock warnings, designed to rush consumers into making purchases without adequate consideration.
High Percentage of 1-Star Reviews: Despite having some positive reviews, a disproportionately high number of 1-star ratings on Trustpilot (52%) suggests widespread customer dissatisfaction.
Given these numerous red flags, shoppers should exercise extreme caution when considering making a purchase from Ursime.com. Always prioritize buying from established, well-reviewed platforms and utilize secure payment methods that offer buyer protection.
Summary Table for Ursime.com
| Criteria | Status | Details |
| --- | --- | --- |
| Customer Reviews | Negative | Majority of 1-star reviews, low overall ratings on SiteJabber and Trustpilot. |
| Business Addresses | Inconsistent | Multiple addresses listed, not clear where operations are based. |
| Product Quality | Poor | Numerous complaints about received items not matching advertised quality. |
| Customer Service | Unreliable | Reported issues with returns, partial refunds, and unresponsiveness. |
| Return Policy | Problematic | Customers report high costs for returns, especially internationally, and partial refunds. |
| Intellectual Property | Questionable | Allegations of stolen product images and design theft. |
| Advertising Practices | Misleading | Multiple reports of false or misleading product descriptions. |
| Payment Issues | Red Flag | Complaints of not receiving refunds for out-of-stock items. |
| Website Creation Date | Recent | Created in April 2021, relatively new with hidden WHOIS information. |
| Social Media Presence | Active but Suspicious | Many ads on Facebook, but questions about the authenticity of the products. |
Recommendations and Conclusion
Given the various red flags surrounding Ursime.com, our recommendation is to exercise extreme caution if you're considering making a purchase on this platform. You may want to look for more reputable and established online retailers that offer similar products but are backed by positive customer reviews, transparent business practices, and reliable customer service. Always remember to read reviews on third-party websites, check business accreditation, and make sure you understand the return and refund policies before making any online purchase.