Stockxmcqueen.com claims to offer high-quality Mcqueen sneakers at jaw-dropping discounts. The shop aggressively promotes itself through Facebook ads, luring buyers into what appears to be an enticing deal. If you've come across this site, you'll want to read this full article to understand why it's a scam and how to protect yourself.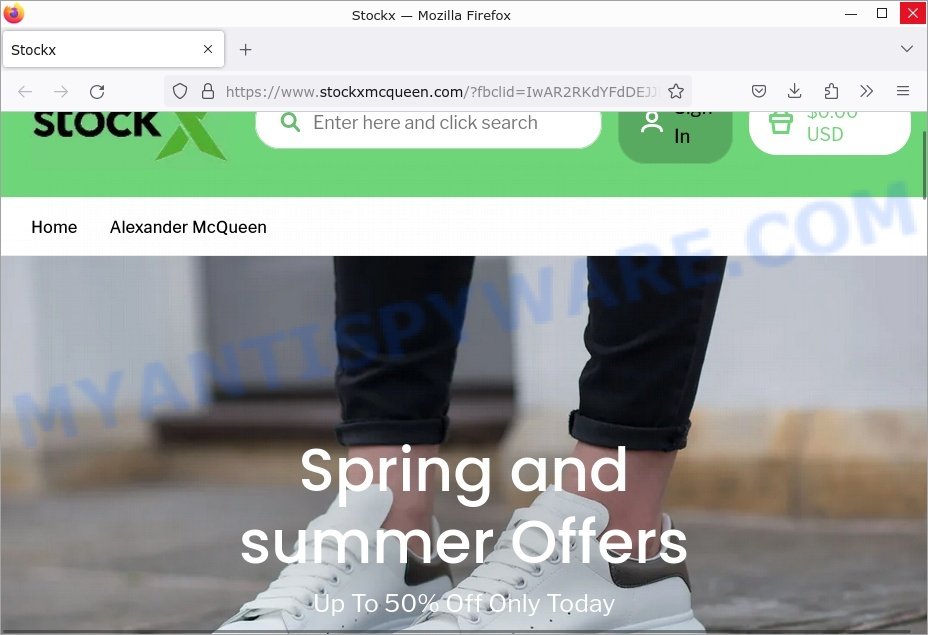 Quick Links
Is Stockxmcqueen.com a Scam?
Given the information available, Stockxmcqueen.com shows several red flags that mark it as a scam:
Recently created domain
Lack of credible contact information: Only available contact is an email (stockxcustomerservice@hotmail.com) linked to other scams.
No legitimate info about the company
Unbelievably low prices and enticing slogans like "Mcqueen Save up 65% Hot Sell"
Ads promoted on social platforms but no genuine social media presence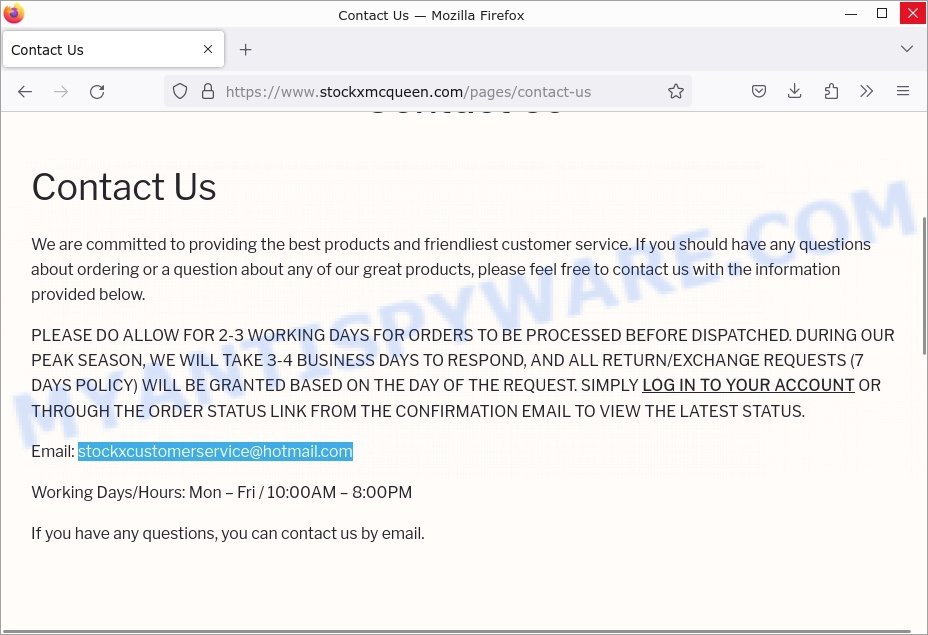 How the Stockxmcqueen.com Scam Works
Stockxmcqueen.com is primarily promoted through Facebook ads. The ads claim to offer "Oversized Sneaker Original Quality" at steep discounts. Once you're lured in by the seemingly unbelievable offers, you may end up purchasing a product that either never arrives or is a counterfeit.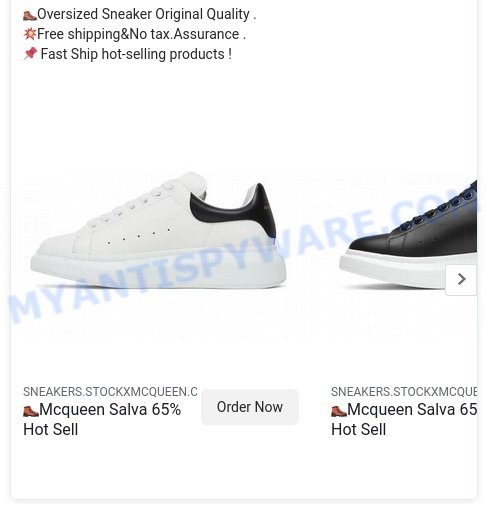 The use of a hotmail email address that is linked to other scams is another tactic used to deflect responsibility and make it harder for victims to contact the perpetrators.
What to Do if You Become a Victim
If you've been duped by Stockxmcqueen.com, don't lose hope. There are steps you can take to possibly recover your money and protect others.
Contact your bank or payment service to dispute the charge.
Report the scam at reportfraud.ftc.gov.
Leave a comment on this review to inform others.
Other Scam Online Shops to Avoid
It's essential to remain vigilant when shopping online to protect your personal and financial information. Here are a few examples of other scam online shops that share similar tactics with Stockxmcqueen.com: Fake Wilko Clearance Sale, Acstoreus.com DICK'S SPORTING GOODS Store Scam, Outletshoks.com HOKA Clearance Scam
Summary Table for Stockxmcqueen.com
| | |
| --- | --- |
| Name | Stockxmcqueen.com |
| Type | Online Scam Shop |
| Damage | Financial loss, personal data risk |
| Distribution | Facebook Ads |
| Tactics | Enticing slogans, low prices |
| Prices | Discounts up to 65% |
| Contacts | stockxcustomerservice@hotmail.com |
| Prevention Tips | Do due diligence, avoid too-good-to-be-true deals |
| Reporting Info | reportfraud.ftc.gov |
Conclusion
Stockxmcqueen.com is an online scam shop that preys on unsuspecting buyers looking for deals on Mcqueen sneakers. With its newly registered domain, suspicious email contact, and false advertisements, it's essential to avoid this site and inform others about it.
FAQ About the Stockxmcqueen.com Scam
What happens if I already made a purchase on Stockxmcqueen.com?
If you've made a purchase, it's unlikely you will receive the product or it may be counterfeit. Contact your bank to dispute the transaction.
How did Stockxmcqueen.com get my Facebook information?
They likely didn't. Scammers often use ad platforms to target a broad audience.
Why did Facebook allow Stockxmcqueen.com ads?
Scammers often find ways to bypass advertising checks, and it's up to users to report such instances to have them taken down.