Moegilsu.com is an online store claiming to sell leftover inventory due to bankruptcy at incredibly low prices. The shop is promoted primarily through Facebook ads. If you've stumbled upon this site and are considering making a purchase, we strongly urge you to read this article first to protect your personal and financial information.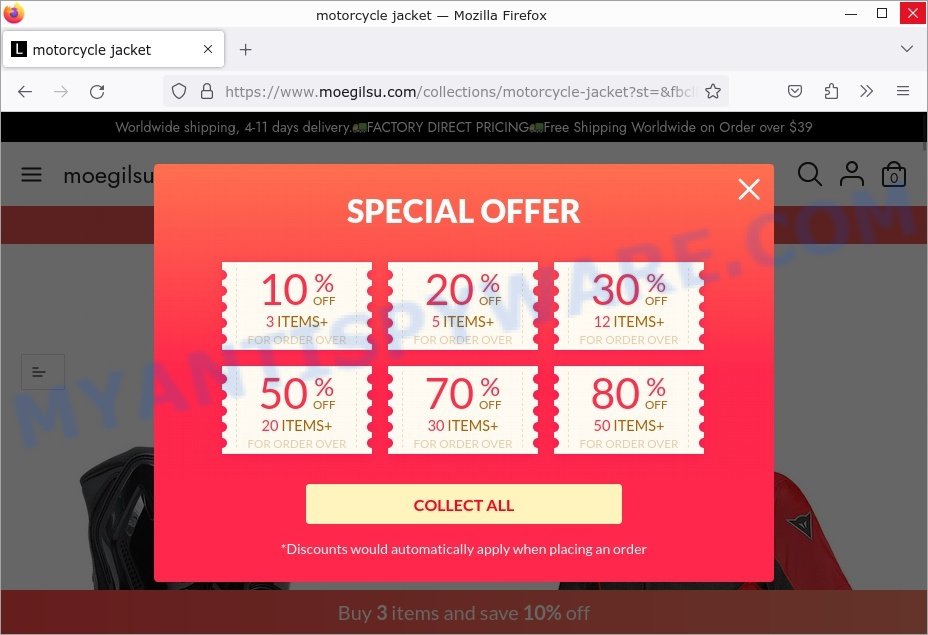 Quick links
Is Moegilsu.com a Scam?
Based on the following signs, Moegilsu.com is indeed a scam:
Recently created domain
Lack of contact information apart from an email: service@liehiou.com
No real information about the company
Unbelievable deals and incredibly low prices advertised on Facebook
Email address linked to other known scam shops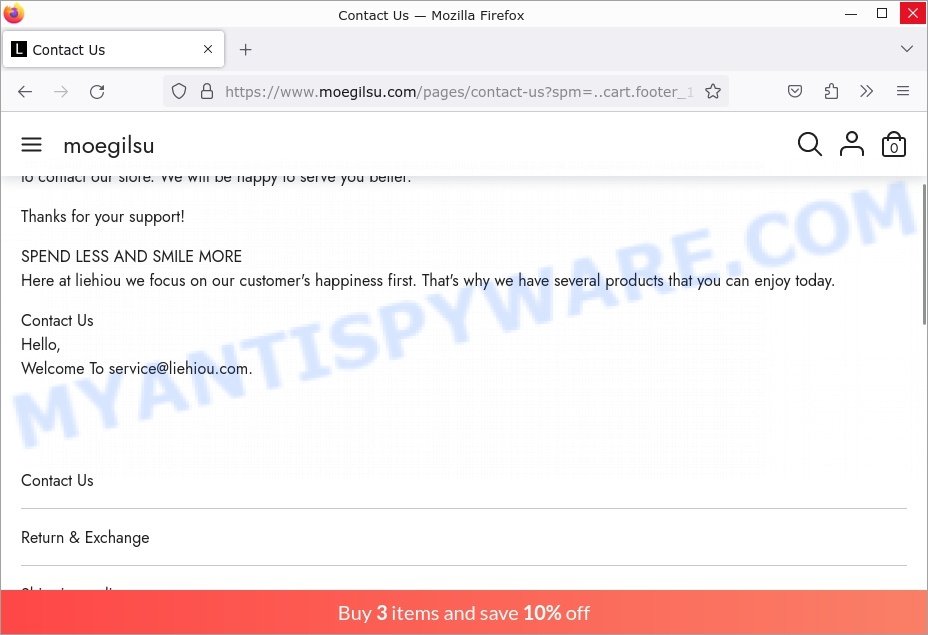 How the Moegilsu.com Scam Works
Moegilsu.com often initiates its scam by launching Facebook ads that claim the company is declaring bankruptcy and therefore selling its inventory at incredibly low prices. The ad heavily emphasizes phrases like "30 days free return and exchange" to lure customers.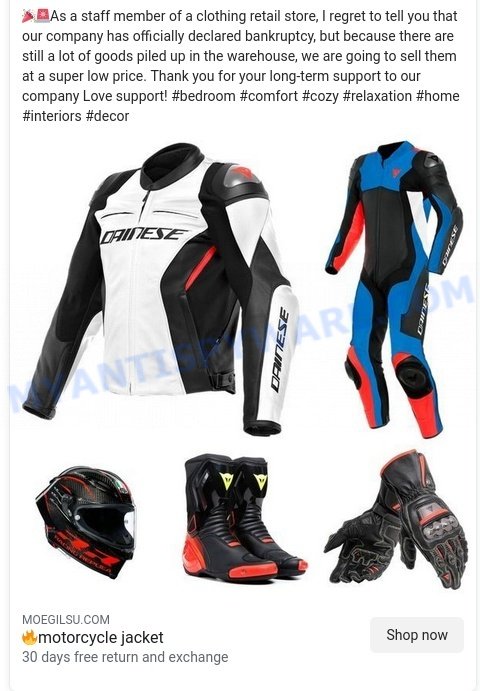 Once a purchase is made, either the item is never delivered, or a counterfeit version arrives. Additionally, the email address for contact is also associated with other known scams, increasing the risk of being targeted for further fraudulent activity.
What to do if you become a victim of Moegilsu.com
If you find yourself scammed by Moegilsu.com, take the following steps immediately:
Contact your bank to report the fraudulent transaction
Report the scam to FTC
Leave a comment on this review to alert others
Other Scam Online Shops to Avoid
We're committed to protecting our readers from scams. It's essential to be vigilant when shopping online. Just like Moegilsu.com, there are other scam shops to look out for.
Here are a few examples of the scam online shops: Oputcre.shop QVC Store Scam, Tv-homeshopping.shop Bed Bath & Beyond Store Scam, Outletshoks.com HOKA Clearance Scam.
Summary table for Moegilsu.com
| | |
| --- | --- |
| Name | Moegilsu.com |
| Type | Online Scam Shop |
| Damage | Financial Loss, Risk of Identity Theft |
| Distribution | Facebook Ads |
| Tactics | Bankruptcy Sale, Low Prices |
| Prices | Unbelievably Low |
| Contacts | service@liehiou.com |
| Prevention Tips | Check Whois, Look for Reviews, Verify Contact Info |
| Reporting Info | FTC |
Conclusion
Moegilsu.com is a scam shop that lures victims through compelling Facebook ads. They claim to be selling inventory at slashed prices due to bankruptcy. However, the shop fails to deliver on its promises, putting your financial and personal information at significant risk.
FAQ About the Moegilsu.com Scam
Why do they claim the company is bankrupt?
The claim of bankruptcy serves as a persuasive narrative to explain the unbelievably low prices, making the scam seem more plausible.
Are there similar scams like this?
Yes, scams that claim to be closing down or declaring bankruptcy to sell items at a low price are common. Always be cautious and do your research.
Can I get my money back if I've been scammed?
While it's challenging, the best course of action is to immediately contact your bank to report the fraudulent activity. They may be able to assist in reversing the transaction.