Erfgth.shop presents itself as a Swiss company offering luxury watches at discounted rates. If you've come across its Facebook ads promising "scary real" replicas and 24-hour delivery, you might be tempted. However, we strongly recommend reading this article before making any purchases.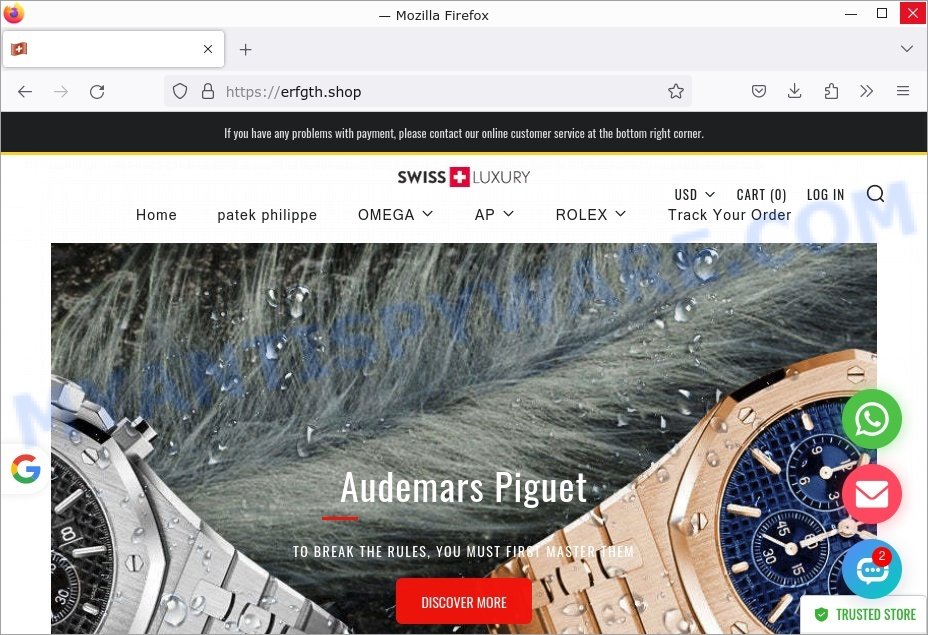 Quick Links
Is Erfgth.shop a Scam?
After our analysis, it's safe to say that Erfgth.shop is a scam. Below are the red flags that strongly suggest this:
Recently created domain
Lack of real contact information: Only available via email support@anmservice.com
No genuine information about the company behind the website
Unbelievable deals like replicas for $200-300
Contacts linked to other known scam shops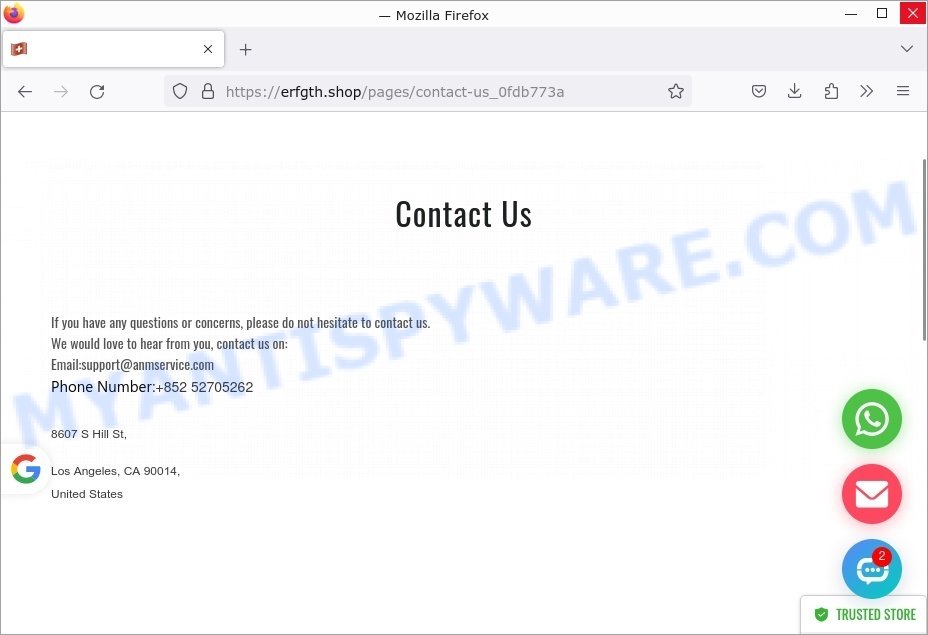 How the Erfgth.shop Scam Works
Erfgth.shop lures potential victims through Facebook ads that promise "1:1 Replica Watches from Hong Kong" with prices ranging from $200 to $300. They guarantee "scary real" replicas with "original boxes and certificates".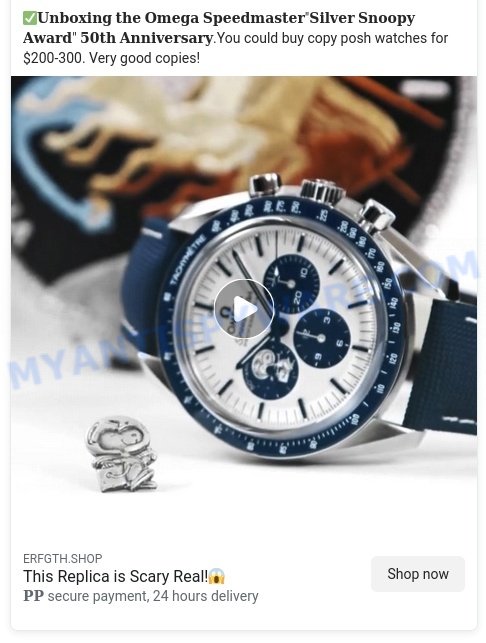 Once you make a purchase, either the product never arrives, or what you receive is far from what was promised. The contact information provided is either unresponsive or linked to other known scam operations.
What to Do if You Become a Victim of Erfgth.shop
If you have already fallen victim to this scam, follow these steps to mitigate the damage:
Contact your bank and dispute the transaction
Report the scam to FTC
Leave a comment on this review to help warn others
Other Scam Online Shops to Avoid
As part of our ongoing mission to protect consumers, it's essential to be aware of other suspicious online shops using deceptive practices similar to Erfgth.shop.
Here are a few examples of the scam online shops: Acstoreus.com DICK'S SPORTING GOODS Store Scam, Oputcre.shop QVC Store Scam, Luvasti.com Silver Jewellery Store Scam.
Summary Table for Erfgth.shop
| | |
| --- | --- |
| Name | Erfgth.shop |
| Type | Online Watch Scam |
| Damage | Financial loss, potential identity theft |
| Distribution | Facebook Ads |
| Tactics | False advertising, unbelievable prices |
| Prices | $200-$300 |
| Contacts | support@anmservice.com, +852 52705262 |
| Prevention Tips | Check reviews, avoid impulse buying |
| Reporting Info | FTC |
Conclusion
Erfgth.shop is a dangerous scam that lures consumers in with the promise of high-quality replica watches at unbelievable prices. Always conduct thorough research before making online purchases and be cautious of newly established websites with hidden or vague contact details.
FAQ About the Erfgth.shop Scam
Why does Erfgth.shop claim to sell Swiss watches?
Claiming to sell Swiss watches adds an air of legitimacy to the scam, as Swiss watches are often considered high-quality and desirable.
Can I get my money back if I've been scammed by Erfgth.shop?
It's possible to dispute the transaction with your bank, but there's no guarantee of getting your money back due to the nature of the scam.
How do scammers benefit from sites like Erfgth.shop?
Scammers profit by luring in consumers with too-good-to-be-true deals, taking their money, and either not delivering the product or delivering a substandard one.