Roftoi.com appears to be your go-to place for unique travel-related items, specifically offering 3D Wooden World Maps at irresistibly low prices. However, the truth behind this online storefront is far less promising. Keep reading to discover why Roftoi.com is a shop you'd best steer clear of.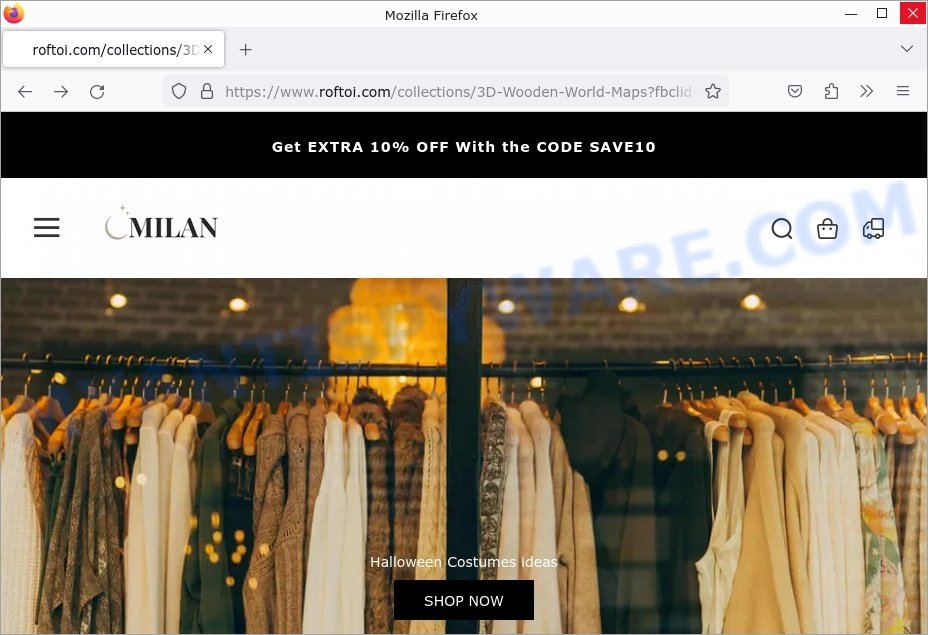 Quick Links
Is Roftoi.com a Scam?
Roftoi.com ticks all the boxes of a scam online store. Here's why:
Recently created domain
Lack of legitimate contact information: Email is service@nonemsl.com, linked to other scam shops
No real info about the company behind: Uses the name Kentesh Ltd which is associated with scams
Unbelievable deals and incredibly low prices
Enticing slogans like "Buy 2 Get 1 Free", "Up to 70% OFF"
No social media presence or invalid links to any platforms
Hidden WHOIS details
How the Roftoi.com Scam Works
Roftoi.com utilizes Facebook advertisements to lure unsuspecting customers. The store offers 3D Wooden World Maps for as low as $9.99 and entices buyers with bulk discounts. However, once the payment is made, either the products never arrive or counterfeit items are delivered. The email and company associated with the store are also linked to other known scam shops, making it a complete trap for consumers.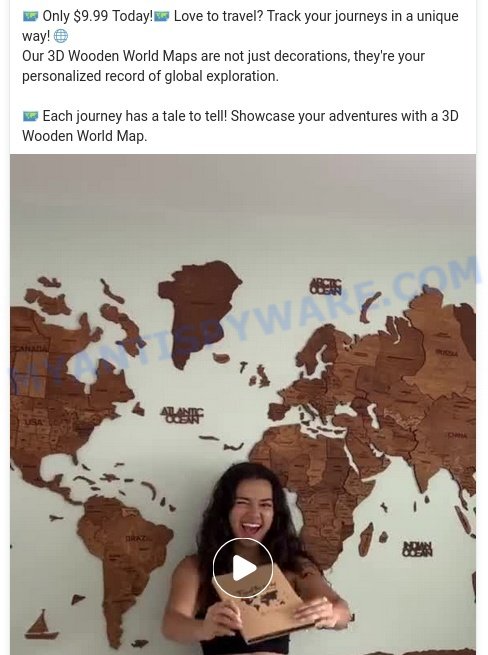 What to Do If You Become a Victim of Roftoi.com
If you have fallen victim to this scam, taking immediate action is crucial.
Contact your bank to discuss chargeback options.
Report the incident to FTC.
Leave a comment on this review to alert others.
Other Scam Online Shops to Avoid
In our ongoing effort to safeguard our readers, we'd like to draw your attention to other sketchy online stores. These stores employ similar strategies to Roftoi.com, making them equally dangerous.
Here are a few examples of the scam online shops: Fake Wilko Clearance Sale, Blackstonediscount.com, Bedstockclearance.com.
Summary Table for Roftoi.com
| | |
| --- | --- |
| Name | Roftoi.com |
| Type | Online Scam Store |
| Damage | Financial Loss, Fraudulent Charges |
| Distribution | Facebook Ads |
| Tactics | Deceptive Pricing, Enticing Offers |
| Prices | $9.99 and Up |
| Contacts | service@nonemsl.com, Kentesh Ltd |
| Prevention Tips | Always verify online shops, avoid too-good-to-be-true deals |
| Reporting Info | FTC |
Conclusion
Roftoi.com is a deceptive online storefront that entices customers with unrealistically low prices and offers. With no real company backing it and a history linked to other scams, it is a trap that could lead to financial loss and frustration.
FAQ About the Roftoi.com Scam
What are the red flags to look for in scam online shops?
Hidden or misleading contact information, too-good-to-be-true deals, and a lack of verified customer reviews are major red flags.
How do scammers usually distribute these fake online stores?
They often use social media platforms like Facebook and Instagram for advertisement, capitalizing on the platforms' wide reach.
Is there a way to recover lost money?
Your best option is to contact your bank immediately for possible chargebacks. Additionally, report the incident to the FTC to prevent further scams.