Closfee.shop has been making waves with its seemingly unbeatable deals on anime t-shirts. However, looks can be deceptive. If you've stumbled upon this site or seen its ads, you might want to read this review before hitting that "buy" button.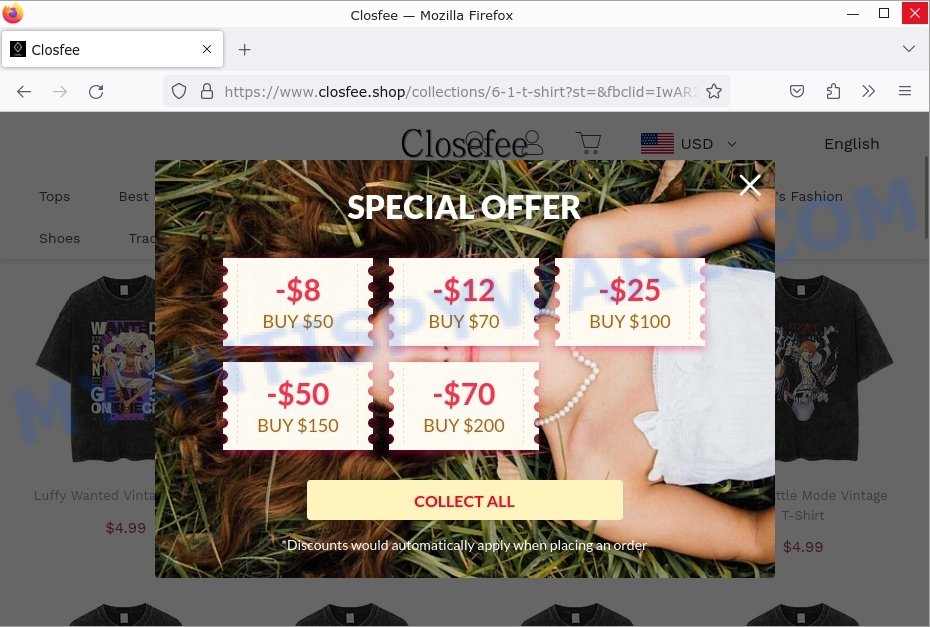 Quick links
Is Closfee.shop a Scam?
Certainly, there are undeniable signs that Closfee.shop is a scam:
Recently created domain.
Contact information limited to an email address: service@closfee.shop.
No real information about the company behind, except a questionable registration number and address.
Unbelievably low prices like anime t-shirts for just $4.99.
Same email and company linked to other scam shops.
Enticing slogans such as "Promise to ship within 3 days after placing the order".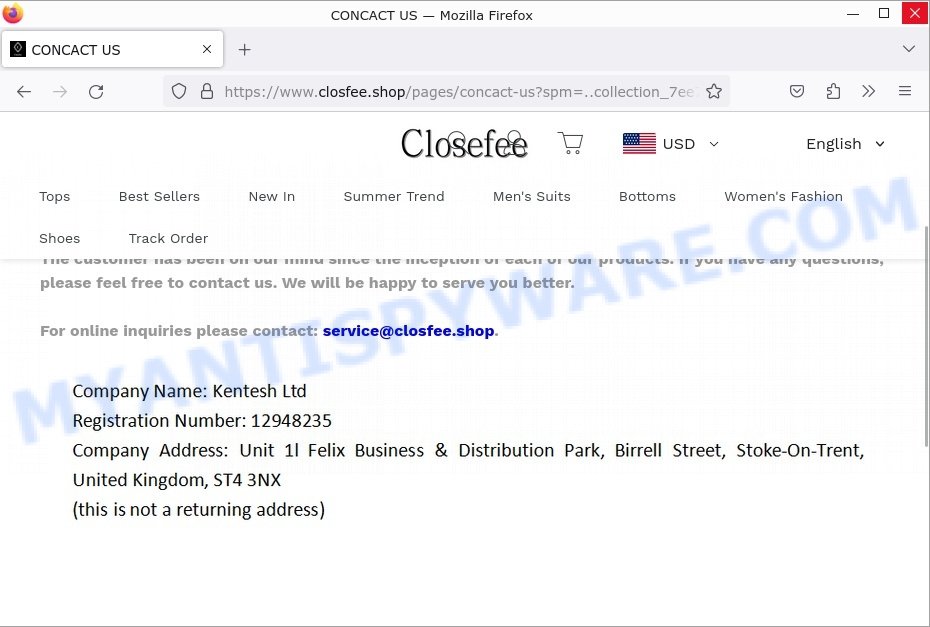 How the Closfee.shop Scam works
Closfee.shop is attracting potential victims with their seemingly unbeatable deals on anime t-shirts. By using popular social media platforms like Facebook and enticing advertisements, they lure customers in with promises of high-quality merchandise at unbelievable prices.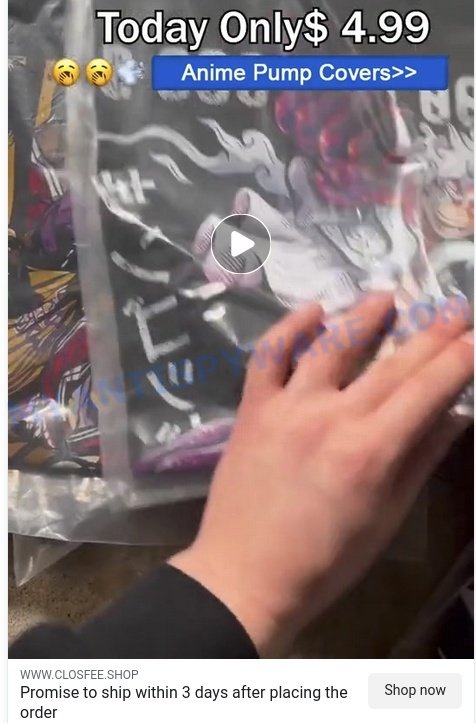 Once an order is placed, the victims either receive counterfeit products, products of poor quality, or, in some cases, nothing at all. Even the company's contact details are shady. The provided address isn't a return address, and the same contact email is associated with other known scam shops.
What to do if you become a victim of Closfee.shop
If you've been duped by Closfee.shop, take the following steps immediately:
Contact your bank or credit card company to dispute the transaction.
Change your passwords for online shopping sites and your email.
Report the scam to local authorities.
Warn friends and family about the scam to prevent them from falling victim as well.
Other Scam Online Shops to Avoid
As part of our ongoing effort to protect consumers from potential scams, we've compiled a list of other suspicious online shops to be wary of. These shops employ tactics similar to Closfee.shop, using deceptive practices to attract unsuspecting buyers. Always remain cautious when shopping online and recognize the warning signs of a potential scam.
Here are a few examples of scam online shops: Ahodenare.com Bookstore Scam, KingCrabStore.com King Crab Store Scam, and Heerful.com $37.95 Hoka Running Shoes Scam.
Summary table for Closfee.shop
| | |
| --- | --- |
| Name | Closfee.shop |
| Type | Online Retail Scam |
| Damage | Potential Loss of Money |
| Distribution | Facebook Ads |
| Tactics | Deceptive Advertising, Misleading Prices |
| Prices | Anime T-Shirt for $4.99 |
| Contacts | Email: service@closfee.shop, Company: Kentesh Ltd, Address: Unit 11 Felix Business & Distribution Park, Birrell Street, Stoke-On-Trent, United Kingdom, ST4 3NX |
| Prevention Tips | Check website authenticity, avoid deals that seem too good to be true |
| Reporting Info | Contact local authorities and online platforms where the scam was promoted |
Conclusion
Closfee.shop is a deceptive online scam, preying on consumers' love for anime merchandise. It's essential to be cautious, especially when deals seem too good to be true. Always research unfamiliar websites before making a purchase.
FAQ About the Closfee.shop Scam
Q1: Can I get a refund if I purchased from Closfee.shop?
It's challenging to get a refund from such scam sites. However, contacting your bank or credit card company might help in reversing the charges.
Q2: How do these scams get away with their operations?
These scams operate by continuously changing their domain names and hiding their identity, making it hard for authorities to track them.
Q3: How can I protect myself from similar online scams?
Always research online shops before making a purchase, check for customer reviews, and be wary of prices that seem too good to be true.