Everyat.shop is the latest in a line of online storefronts trying to scam unsuspecting customers. Offering tempting deals on seafood products, they've managed to attract attention but it's important for shoppers to understand the risks. Read on to get the full story on Everyat.shop and why it's best to avoid it.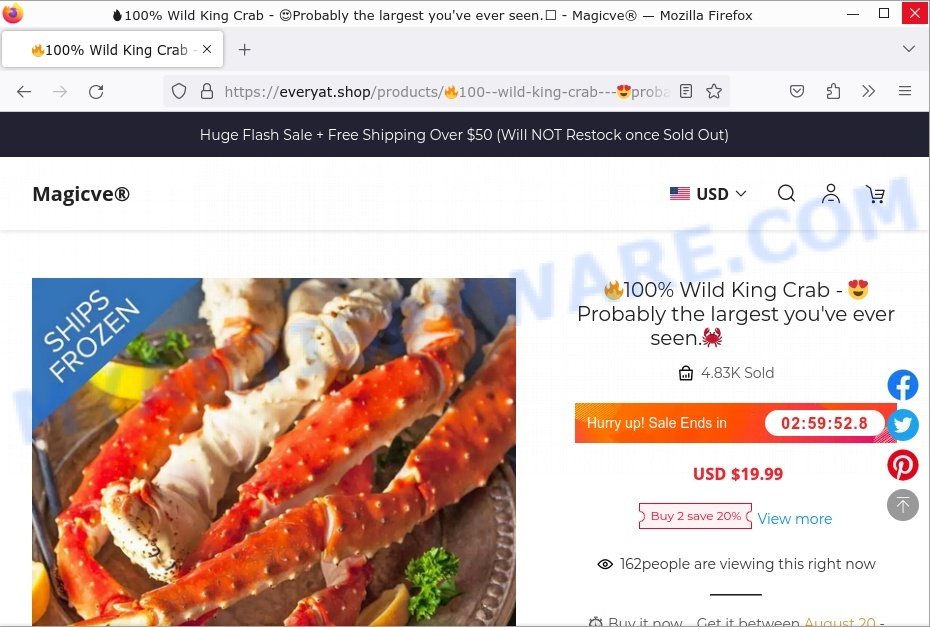 Quick links
Is Everyat.shop a Scam?
The internet is rife with scam stores, and Everyat.shop exhibits classic telltale signs that it might just be one of them:
Recently created domain – A hallmark sign of many online scams.
Lack of genuine contact information – They provide an email address (support@billbo.shop) which is linked to other scam shops.
Hidden WHOIS contacts – Information secrecy is often a red flag.
Unbelievable deals – Offering "Colossal Alaskan King Crab Legs" with numerous freebies at possibly unrealistic prices.
Generic company details – The listed company, "Meledo Company Limited", and its address have been associated with other scam websites.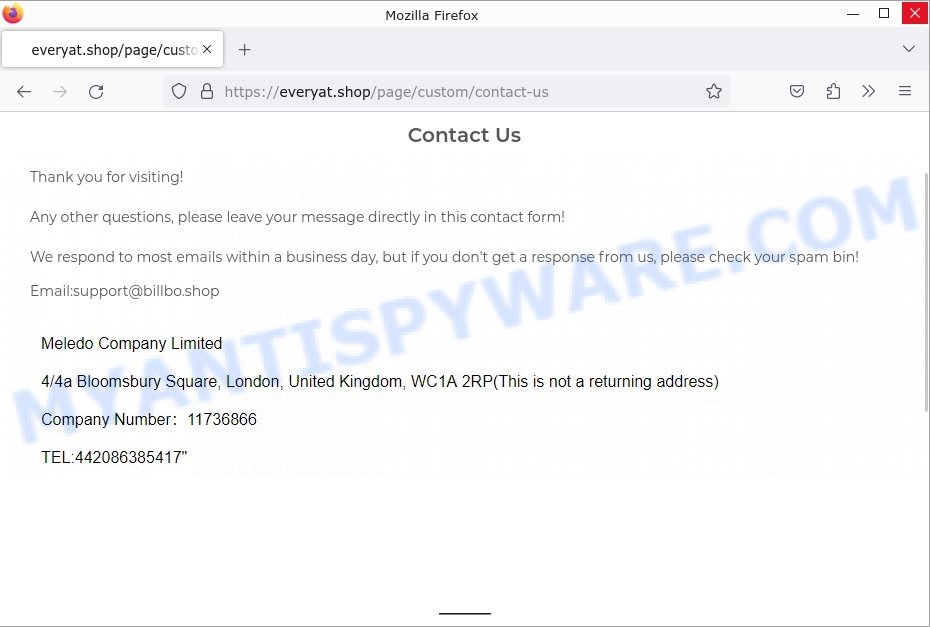 How the Everyat.shop Scam works
Everyat.shop capitalizes on its Facebook advertisement. Portraying themselves as a legitimate seller of Colossal Alaskan King Crab Legs, they lure in potential buyers with the promise of free items, including an extra 8oz of Hand Rolled Salted Butter and Mr. Stick's 'Just Add Butter' Seafood Seasoning.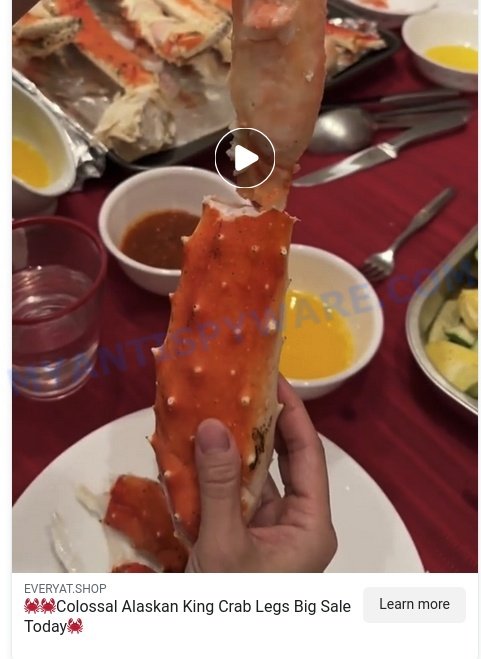 However, once a purchase is made, the buyer may never receive the product or may receive something completely different. The email and company details provided are linked to other scam websites, which only strengthens the possibility of a well-orchestrated scam.
What to do if you become a victim of Everyat.shop
If you've unfortunately made a purchase on Everyat.shop or suspect its fraudulent activities:
Contact your bank immediately to report the transaction.
Change any passwords associated with the information you gave.
Monitor your accounts closely for any unusual activities.
File a report with your local authorities.
Other Scam Online Shops to Avoid
It's crucial to be aware of other potential scams online. Various stores employ similar tactics as Everyat.shop. Below are a few examples of such scam online shops:
Oputcre.shop QVC Store Scam, Luvasti.com Silver Jewellery Store Scam, Tv-homeshopping.shop Bed Bath & Beyond Store Scam.
Summary table for Everyat.shop
| | |
| --- | --- |
| Name | Everyat.shop, Colossal Alaskan King Crab Legs Big Sale Scam |
| Type | Online Scam Store |
| Damage | Financial loss, potential data breach |
| Distribution | Facebook ads |
| Tactics | Enticing products and offers |
| Prices | Undisclosed (Colossal Alaskan King Crab Legs) |
| Contacts | Email: support@billbo.shop; Company: Meledo Company Limited |
| Prevention Tips | Research before purchasing, avoid too-good-to-be-true deals |
| Reporting Info | Contact local authorities, report to bank |
Conclusion
Everyat.shop is another instance of scammers trying to exploit the trust of online shoppers. With attractive offers and products, they lure victims, but the hidden dangers are evident. Always remain cautious when encountering offers that seem too good to be true.
FAQ About the Everyat.shop Scam
Why do scammers create shops like Everyat.shop?
To lure unsuspecting victims with enticing offers, then either provide subpar products, no product at all, or to steal sensitive data.
How can I verify if an online shop is legitimate or not?
Check for verified customer reviews, a secure payment gateway, and genuine contact details. Also, check for any known reports or articles warning against the site.
Can I get my money back if I was scammed?
It's possible, especially if you act quickly. Contact your bank or credit card provider immediately to dispute the transaction.