Stevandress.com is one of the latest online stores making waves on Facebook with enticing offers and promotions. If their ads have caught your eye, it's essential to read this detailed review before making a purchase.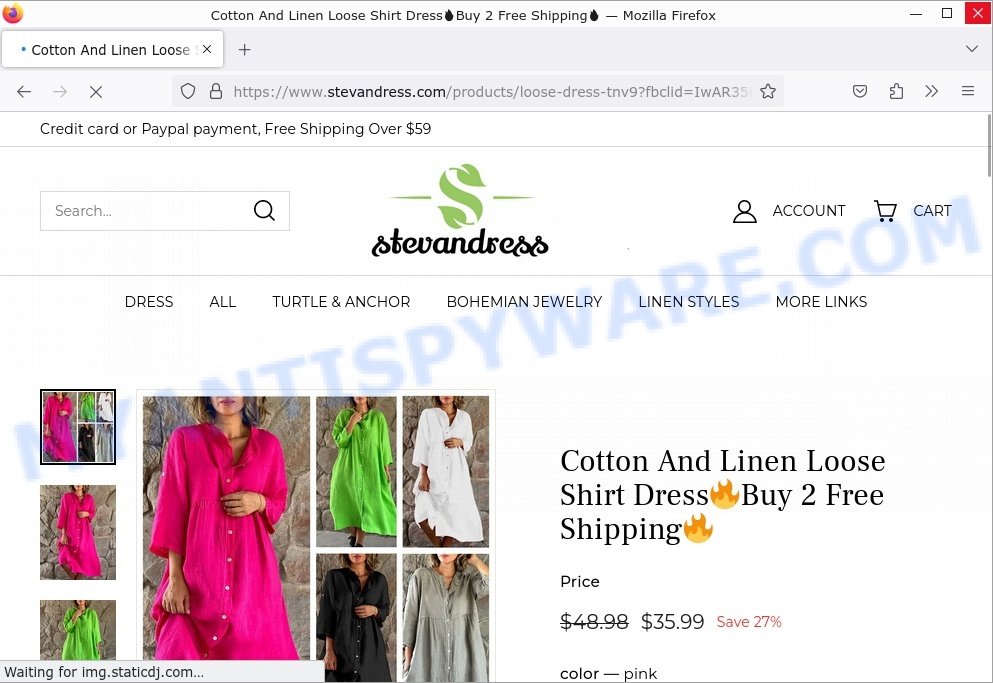 Quick links
Is Stevandress.com a Scam?
Before making any purchases from Stevandress.com, consider the following red flags that hint at the website's dubious nature:
Recently created domain.
Unbelievably discounted deals and offers that seem too good to be true.
Generic website design that matches typical scam store templates.
Enticing slogans like "Clearance Sale", "Free return", "Huge Discounts", and "Limited Time Sale".
Limited contact information, primarily through an email address: stevandress@tonhantechs.com.
No genuine details about the company (Meledo Company Limited) behind, yet it's associated with other scam shops.
Customers often complain about not receiving products or receiving subpar items.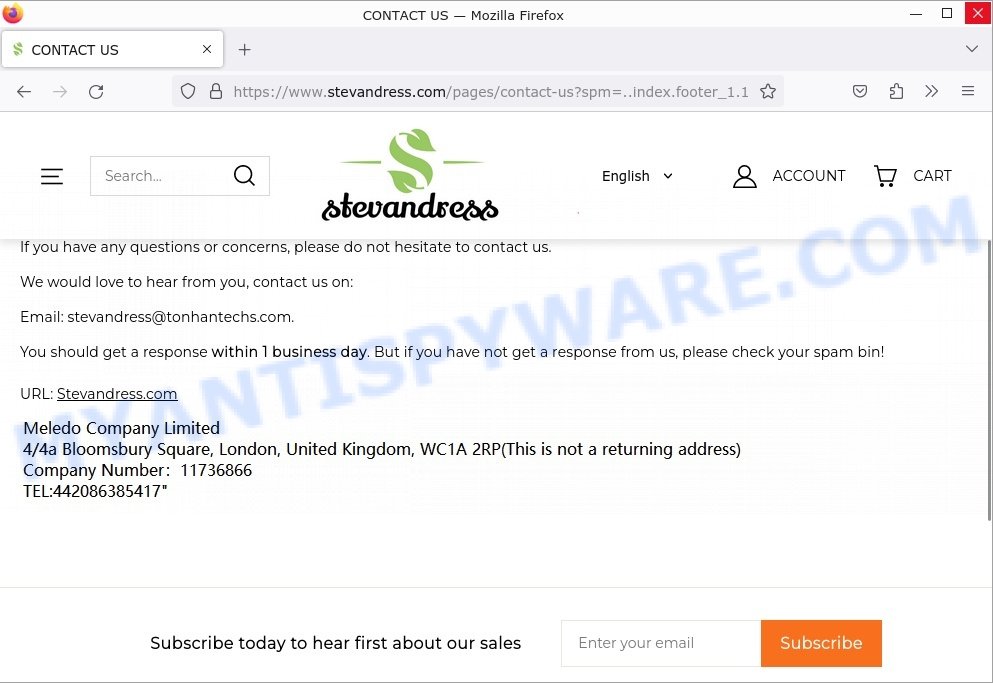 How the Stevandress.com Scam works
Stevandress.com typically attracts potential victims through Facebook ads promoting "must-have" dresses with enticing offers such as "Buy 2 Free Shipping". Their products, like the "Cotton And Linen Loose Shirt Dress", appear to be heavily discounted, making the deal even more alluring.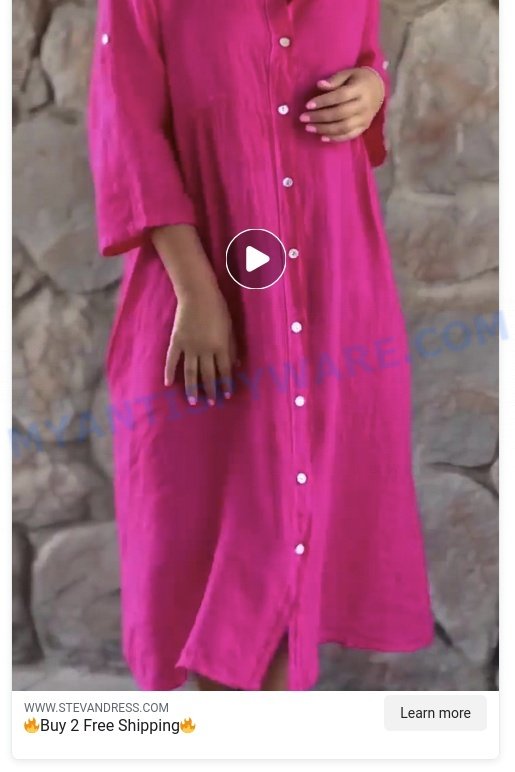 However, once a purchase is made, customers either don't receive the product, or they get an item that doesn't match the description. The site uses payment methods like credit cards or PayPal to give an appearance of legitimacy. The limited contact options and the non-returnable address further raise suspicions.
What to do if you become a victim of Stevandress.com
If you've unfortunately fallen for the Stevandress.com scam, take the following steps immediately:
Contact your bank or credit card company to dispute the charges.
Change passwords for any accounts, especially if you use the same password across multiple sites.
Monitor your bank statements for any unusual activities.
Report the website to appropriate authorities and online platforms.
Share your experience on review sites to warn others.
Other Scam Online Shops to Avoid
Online shopping scams are on the rise, and it's crucial to be aware of potential threats. Stevandress.com is just one of the many scam shops online. Here are a few examples of the scam online shops: Ahodenare.com Bookstore Scam, Acstoreus.com DICK'S SPORTING GOODS Store Scam, Axerxm.com Bed Bath & Beyond Store Scam.
Summary table for Stevandress.com
| | |
| --- | --- |
| Name | Stevandress.com |
| Type | Online Dress Shop Scam |
| Damage | Potential financial loss, receipt of substandard products. |
| Distribution | Facebook ads, Direct website visits |
| Tactics | Heavy discounts, Limited time offers |
| Prices | Varies, with many products appearing heavily discounted. |
| Contacts | Email: stevandress@tonhantechs.com; Company: Meledo Company Limited |
| Prevention Tips | Research before purchasing, Check for reviews, Avoid too-good-to-be-true deals. |
| Reporting Info | Local cybercrime authorities, Online scam forums |
Conclusion
Stevandress.com is a deceptive online store that uses alluring deals to scam unsuspecting shoppers. Always research online stores before making a purchase to avoid such scams.
FAQ About the Stevandress.com Scam
Why are there so many online shopping scams?
The rise of online shopping, coupled with the ease of creating websites, has made it easier for scammers to create fake online shops to dupe unsuspecting shoppers.
How can I differentiate between a legitimate and a scam website?
Check for customer reviews, research the company details, look for contact information, and be wary of deals that seem too good to be true.
Are there any tools or websites that can help verify the legitimacy of an online store?
Yes, websites like Scamadviser or the Better Business Bureau can provide insights into the trustworthiness of a particular website.