Pearllis.com is an online store attempting to deceive customers by unlawfully using the brands of established retailers like LOWE'S and AMAZON in its advertising. This review will give you an overview of how this scam works and how you can protect yourself from such schemes.
Quick links
What is Pearllis.com
Pearllis.com is an online store that attempts to lure unsuspecting customers with extremely low prices for items. The website is designed to resemble a legitimate e-commerce platform, using well-known brand names such as LOWE'S and Amazon in its promotions and ads.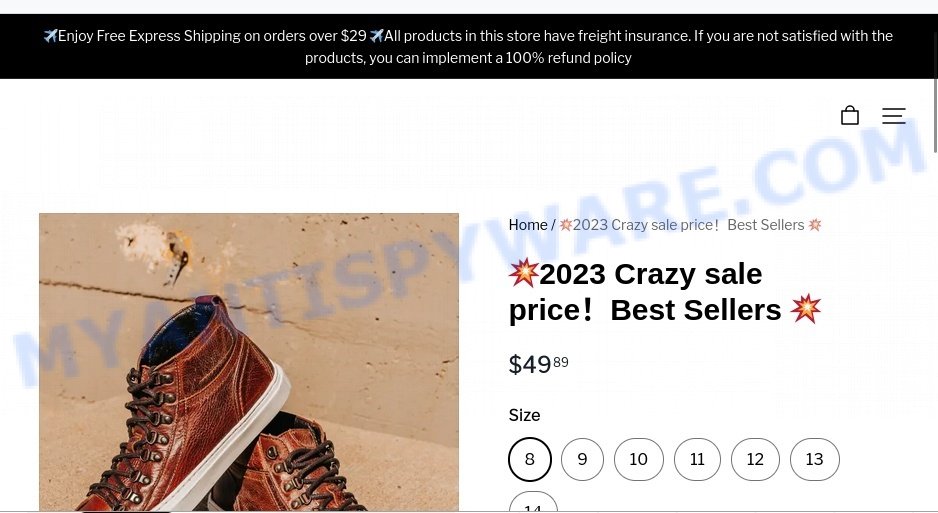 Signs of Pearllis.com Scam
Multiple red flags suggest that Pearllis.com is a scam:
Recently created domain, registered on May 24, 2023.
Lack of visible contact information, other than email addresses (support@pearllis.com; zmouesky@outlook.com).
The company (AIMARK LTD) behind the website is associated with other known scam websites.
Unbelievable deals and incredibly low prices for products from popular brands.
Template design of the website.
Enticing slogans such as "20th Anniversary Limited Time Sale", "Clearance Sale" used in promotions.
No social media presence or links to any social media platforms.
How Pearllis.com Scam works
The scam starts with enticing Facebook ads offering unbelievably low prices for products. For example, a HONDA generator is being offered for just $49. The ad mentions a "20th Anniversary Limited Time Sale" and "Clearance Sale" to create a sense of urgency. It uses the LOWE'S and Amazon brands to appear credible.
Once the buyer falls for the ad and makes a purchase, they are unlikely to receive the product, or they may receive a counterfeit or inferior product. The contact details provided are often unresponsive or not helpful in resolving the issue.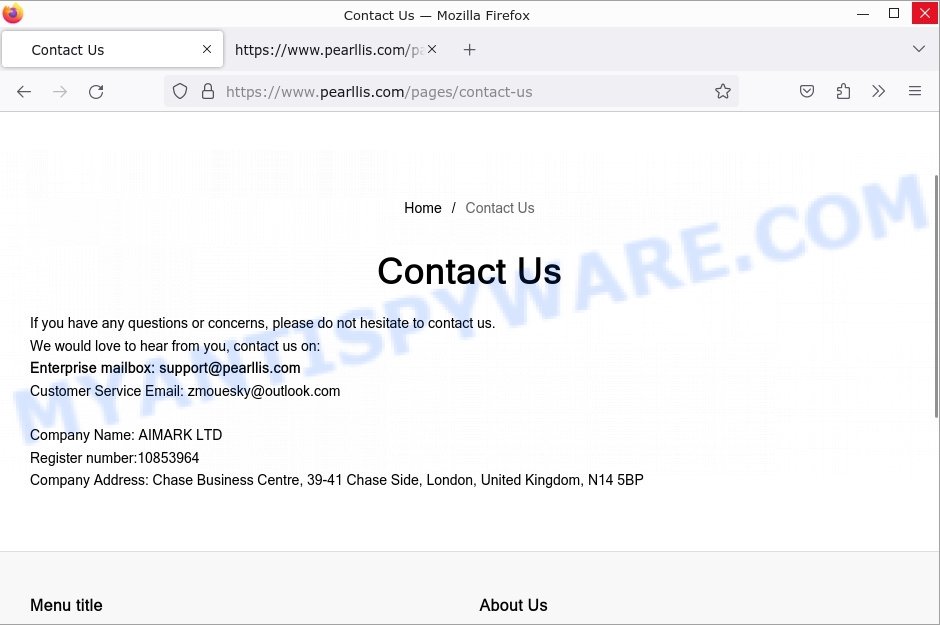 What to do if you become a victim of Pearllis.com
If you fall victim to the Pearllis.com scam, take the following actions:
Contact your bank or credit card company to dispute the charges.
Report the scam to your local law enforcement agency.
File a complaint with the Better Business Bureau.
Report the scam to online fraud reporting platforms.
Warn others about the scam by sharing your experience on online forums and social media platforms.
Other Scam Online Shops to Avoid
Stay informed about the latest scam online stores to avoid becoming a victim. Other scam shops using similar tactics to Pearllis.com include: Ahodenare.com Bookstore Scam, Acstoreus.com DICK'S SPORTING GOODS Store Scam, KingCrabStore.com King Crab Store Scam.
Summary table for Pearllis.com
| | |
| --- | --- |
| Name | Pearllis.com |
| Type | Online Shopping Scam |
| Damage | Loss of Money, Receipt of Counterfeit or Low-Quality Products |
| Distribution | Primarily through Social Media Platforms like Facebook |
| Tactics | Fake Sales, Unrealistic Discounts, Unlawful use of established brands |
| Prices | Too Good To Be True, HONDA generator is being offered for just $49 |
| Contacts | support@pearllis.com; zmouesky@outlook.com; AIMARK LTD; Register number:10853964; Company Address: Chase Business Centre, 39-41 Chase Side, London, United Kingdom, N14 5BP |
| Prevention Tips | Verify the legitimacy of an online store before making a purchase, Be skeptical of deals that seem too good to be true, Verify contact details |
| Reporting Info | Report to Local Law Enforcement, Report to your Bank |
Conclusion
Pearllis.com is a fraudulent online store masquerading as an authorized LOWE'S and AMAZON seller, enticing unsuspecting shoppers with misleading advertisements and extraordinarily low prices. Always research an online store thoroughly before making a purchase, particularly when the deals seem too good to be true. Stay safe online!