Cweede.com is another example of a scam online store masquerading as a popular retailer, in this case, BED BATH & BEYOND. This article breaks down how the scam operates and provides tips on how to keep safe from such frauds.
Quick links
What is Cweede.com
Cweede.com is a scam online shop that falsely portrays itself as an authorized BED BATH & BEYOND store. It attracts potential victims with its deceitful advertisements for unbeatable sales and enticing deals.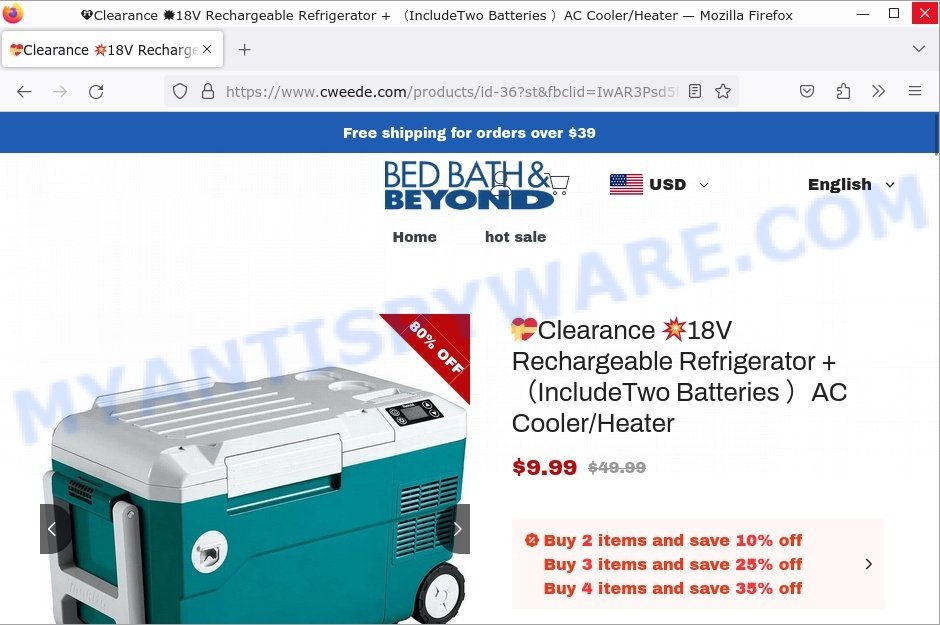 Signs of Cweede.com Scam
Several red flags suggest that Cweede.com is not a legitimate online store:
The domain was created recently and has a short expiration date, which is typical for scam websites.
The contact email address provided by the website is linked to other fraudulent websites.
The advertised "Clearance Sale" and unusually high discounts are common tactics employed by scam websites to attract customers.
The website lacks a credible social media presence, which is a common characteristic of scam sites.
How Cweede.com Scam works
The scam begins with an enticing Facebook advertisement promising an unbeatable "Clearance Sale" on an "18V rechargeable refrigerator" at a shockingly low price. Once you click on the ad, you are directed to the Cweede.com website.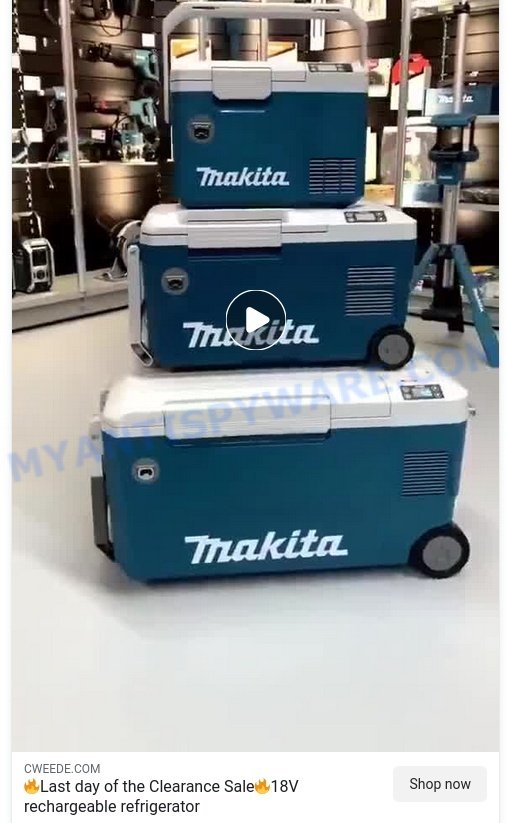 If you decide to make a purchase, you may end up receiving counterfeit goods, inferior quality items, or nothing at all. Efforts to reach customer service might prove futile, as the provided email is associated with other fraudulent sites.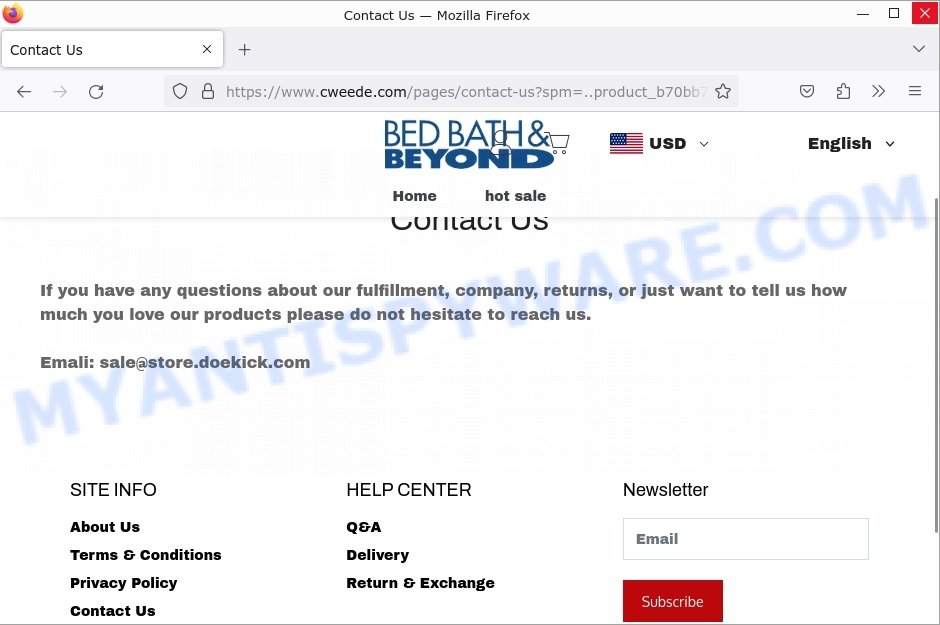 What to do if you become a victim of Cweede.com
If you have fallen victim to the Cweede.com scam, there are a few steps you can take:
Report the transaction to your bank or credit card company and dispute the charges.
File a report with your local law enforcement agencies.
Warn your friends and family about the scam to help prevent them from becoming victims as well.
Other Scam Online Shops to Avoid
Staying informed about the latest scam shops is crucial to avoid falling victim to these frauds. Here are a few other scam shops that use similar tactics to Cweede.com: Ahodenare.com Bookstore Scam, Acstoreus.com DICK'S SPORTING GOODS Store Scam, KingCrabStore.com King Crab Store Scam.
Summary table for Cweede.com
| | |
| --- | --- |
| Name | Cweede.com |
| Type | Online Shopping Scam |
| Damage | Loss of Money, Receipt of Counterfeit or Low-Quality Products |
| Distribution | Mostly through Social Media Platforms like Facebook |
| Tactics | Fake Sales, Unrealistic Discounts |
| Prices | Unbelievably Low (18V Rechargeable Refrigerator + (IncludeTwo Batteries )AC Cooler/Heater for $9.99) |
| Contacts | sale@store.doekick.com |
| Prevention Tips | Always verify the legitimacy of an online store before making a purchase, Be suspicious of deals that seem too good to be true, Verify contact details |
| Reporting Info | Report to Local Law Enforcement, Report to your Bank |
Conclusion
Cweede.com is a fraudulent online shop that masquerades as an authorized BED BATH & BEYOND store, luring unsuspecting shoppers with its fake advertisements and unrealistically low prices. Always conduct thorough research about an online store before making a purchase, especially if the deals appear too good to be true. Stay safe when shopping online!
It is imperative to stay informed and exercise caution when encountering such offers online. We strongly encourage you to read our detailed article on the Bed Bath & Beyond Clearance Sale scam to learn more about these deceptive practices, understand the red flags, and safeguard yourself against falling victim to these fraudulent schemes. Your awareness is the first line of defense in combatting online scams and protecting your hard-earned money.