October Cash 2023 is the newest addition to a growing list of suspicious monthly-named websites that have been surfacing throughout the year. At first glance, Octobercash2023.com entices visitors with a tempting offer: earn $750 simply by completing tasks or surveys. However, a closer look reveals that the site lacks content and primarily serves as a redirect gateway. Following the breadcrumb trail from Octobercash2023.com leads users through spnccrzone.com and ultimately to rewardsgiantusa.com. Previous versions like Septembercash2023.com and Augustcash2023.com have shown similar patterns. Notably, while spnccrzone.com was once flagged for potential threats, it has since been cleared, though rewardsgiantusa.com still raises red flags in security checks.
The real question remains: is October Cash 2023 a genuine earning platform or just another web scam? Read the article to learn more and stay informed. For a quick summary of our findings, please refer to the table Summary of October Cash 2023 Review below.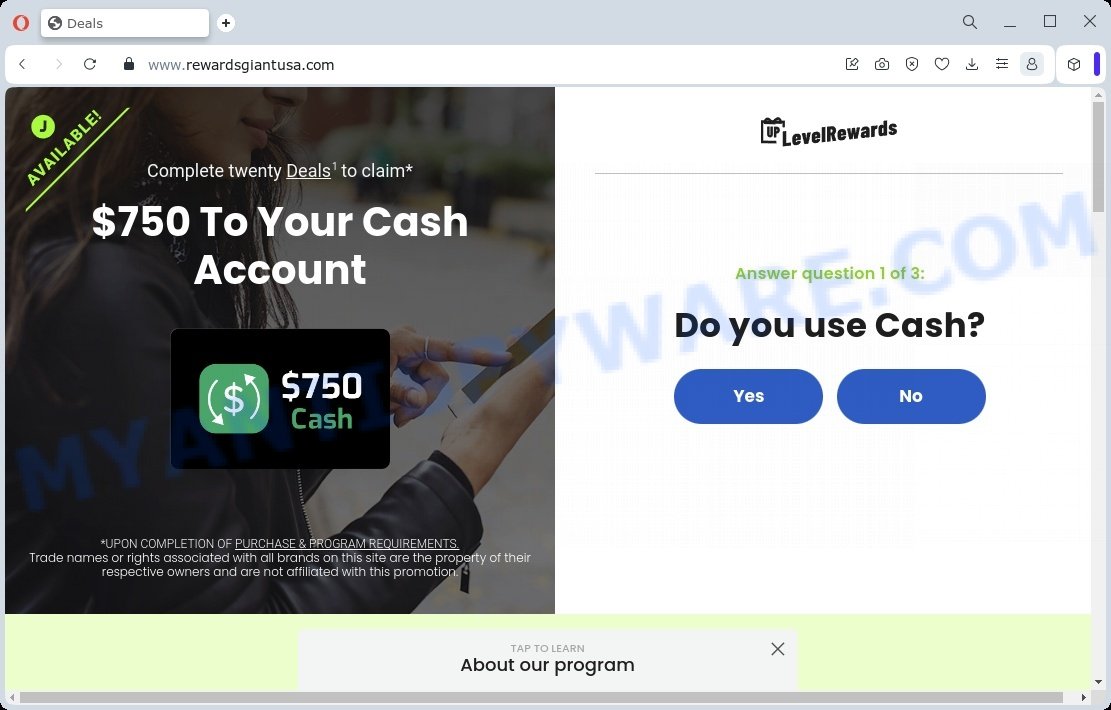 Table of Contents
🔍 Pros and Cons of October Cash 2023:
We've put together a list of the good and bad points about October Cash 2023 to give you a full picture of what the site offers. While the promise of making easy money might catch your eye, it's really important to look at all the facts before you get involved. In the next section, we dive into what the site could offer you, but also point out some serious issues that could make you think twice. Keep reading to get the complete rundown.
👍 Pros:
Attractive Offers: Octobercash2023.com prominently features a $750 earning claim, a significant amount that can easily draw users seeking additional income. For many, the promise of earning without the need for expertise or specialized skills can seem like an easy financial boost.
👎 Cons:
🔀 Redirection Issues: One of the primary activities of Octobercash2023.com is redirecting its visitors. Users are led from this site to spnccrzone.com and finally to rewardsgiantusa.com. This kind of redirection often makes users question the legitimacy and purpose of the original site.
🔒 Security Concerns: Both spnccrzone.com and rewardsgiantusa.com, integral parts of the Octobercash2023.com redirection chain, raise significant security alarms. As per recent checks, spnccrzone.com is flagged as malicious on VirusTotal, a reversal from its earlier unflagged status. Similarly, rewardsgiantusa.com has been consistently flagged by VirusTotal. These warnings highlight the potential risks associated with user data and interactions, emphasizing the need for caution when engaging with these sites.
🔗 History of Similar Sites: A recurring pattern of monthly-named sites hints at a probable systematic online ruse, placing a cloud of doubt over October Cash 2023's legitimacy.
🌫️ Lack of Transparency: October Cash 2023 offers limited information about its operations. There's no clear indication of who's behind it or how the purported earning process genuinely works, leaving users to operate on blind trust.
❌ Unfulfilled Promises: Claims of earning $750 can remain just that – claims. Past users have often reported unmet promises or never seeing the money materialize
⏳ Potential Costs and Time Investment: Though it seems free initially, users might find themselves spending both time and potentially money on tasks, offers, or surveys with no real return on investment.
🌟 Trust Pilot Reviews: The Trustpilot reviews for rewardsgiantusa.com indicate a mixed sentiment among users. With a rating of 3.7 out of 5, the site has received both positive and negative feedback from users, suggesting a certain level of inconsistency in users' experiences and satisfaction.
🅱️ Negative BBB Rating Reviews: The BBB Rating for rewardsgiantusa.com is "C-", and the site has several negative reviews and complaints. These reviews highlight unfulfilled promises, difficulties in receiving rewards, and poor customer service, indicating potential issues with the site's legitimacy and reliability.
📜 Unclear and Limited Whois Information: The Whois information for Octobercash2023.com reveals that the domain registration is similar to other suspicious sites like Septembercash2023.com, Augustcash2023.com, JulyCash2023.com and JuneCash2023.com, indicating a potential lack of transparency or hidden ownership. Moreover, the contact information is hidden by DomainsByProxy, adding to the opacity of the site's registration details.
It's important to carefully consider both the pros and cons of October Cash 2023 before deciding to engage with the platform. By understanding the potential rewards, risks, and user experiences, you can make an informed decision about whether to proceed and effectively manage your expectations.
📅 WHOIS information:
All these monthly-named websites, like Octobercash2023.com, Septembercash2023.com, and so on, were created on the same day: January 9, 2023. It looks like someone planned to have a new site ready for each month.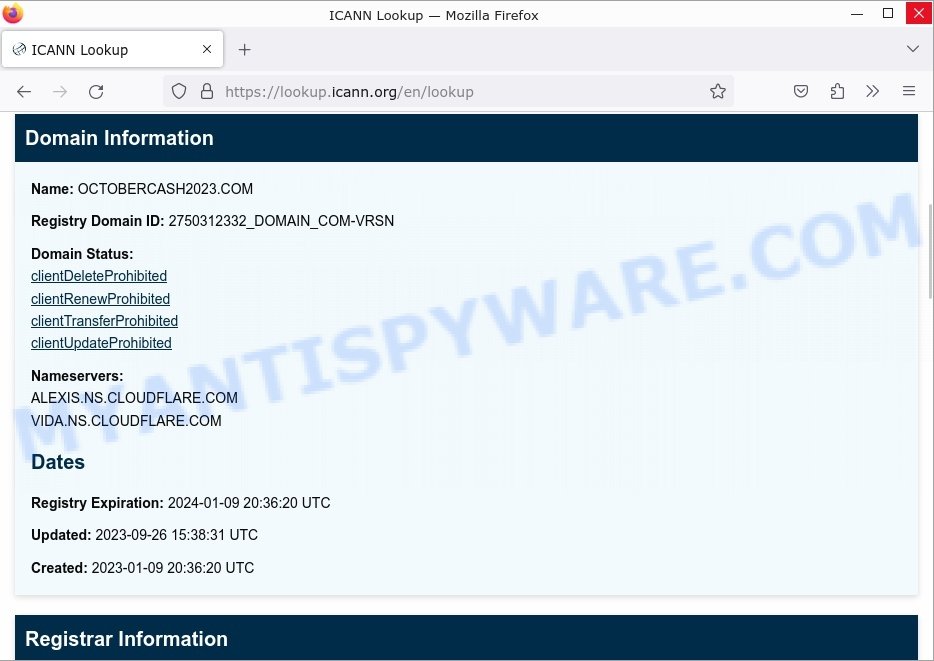 But, right before each website's "turn" comes around, it gets updated. For instance, Octobercash2023.com got its update on September 26, just days before October. They're probably setting it up and making it ready for whatever they plan to do in that month.
Here's the suspicious bit: the details of who owns these websites are hidden using a service. So, we can't see who's behind them. Because of this pattern and the hidden owner details, it's wise to be wary when dealing with these sites.
⚠️ Suspicious Redirects
When on the internet, we hope for a clear and direct path. But websites like Octobercash2023.com have other plans, subtly shuttling users across multiple websites without a clear sign. This sneaky technique, called "transparent redirection", is so smooth that many users don't realize they've jumped from one site to another.
🔗 Octobercash2023.com:
This is where the journey begins. People come here, attracted by a promising deal, but are instead silently transitioned onto a different platform, triggering a chain of redirects.
🔗 Spnccrzone.com:
The middleman in this sequence. Alarm bells ring as spnccrzone.com is marked as malicious on VirusTotal. It doesn't keep users for long but swiftly propels them to another site, possibly snatching user data or exposing them to online hazards in the process.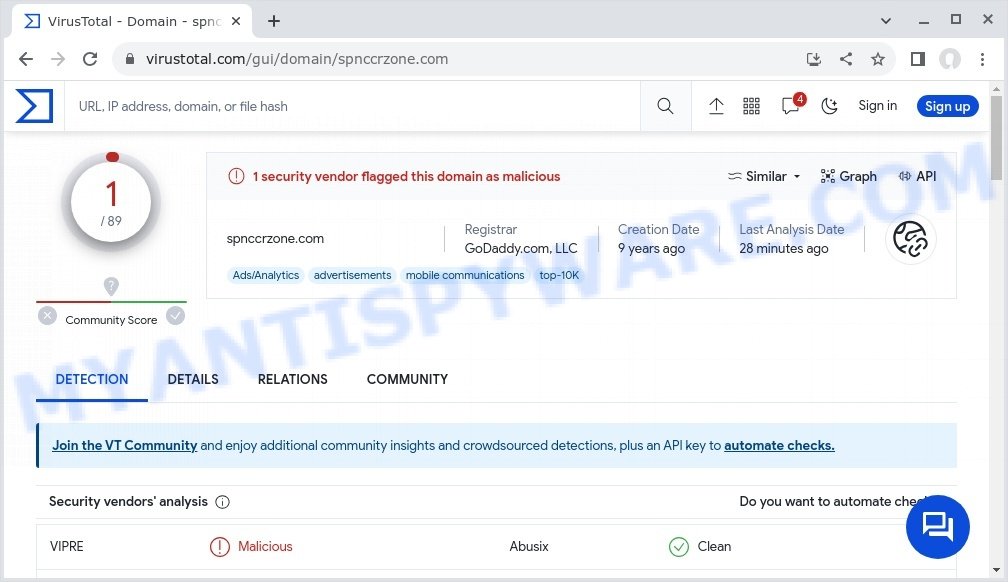 🔗 Rewardsgiantusa.com:
The final stop. When users land here, many might be under the misconception that this was where they intended to be all along, linking the promises of October Cash 2023 to this endpoint. More worrisome, this site doesn't just pose potential security issues; its reputation is further marred by mixed reviews. While some users report decent experiences, a considerable number raise concerns about its legitimacy and practices.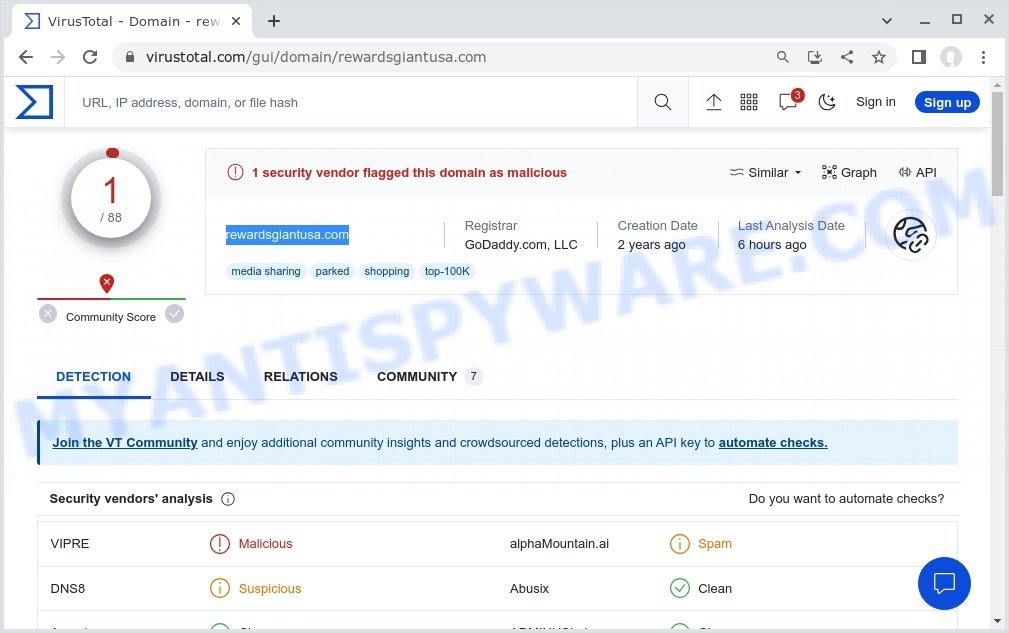 ---
The strategy here is clear: confusion. Users embark on one site and, almost magically, end up on another, believing they never left the starting point. Given the cunning nature of this approach, coupled with glaring security concerns, it's a loud call for users to be on high alert.🚨
🌟 Trustpilot Reviews
When assessing the credibility and reputation of online platforms, Trustpilot stands as a go-to source for many. Its user-generated reviews offer first-hand experiences, both good and bad, giving potential users a clearer picture of what to expect.
As of the time of this review, rewardsgiantusa.com has received a total of 3 reviews on Trustpilot. It is important to note that the number of reviews is relatively low, which may limit the overall reliability of the rating.
One review on Trustpilot for rewardsgiantusa.com is empty, providing no specific details or feedback. Another review, with a rating of 1 out of 5, describes the website as "badware" that installs apps and programs on the user's computer without their knowledge or consent. The reviewer warns others not to visit the website and shares their negative experience from August 03, 2022.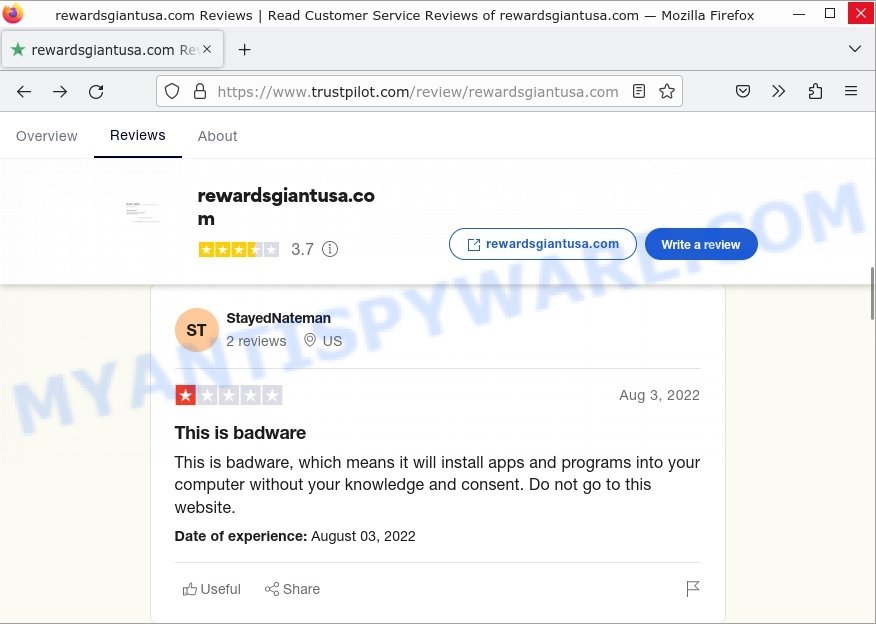 On the other hand, the third review, with a rating of 5 out of 5, states that the website was the best and the reviewer had a positive experience. However, no further details or context are provided in this review.
It is important to approach Trustpilot reviews with caution, as individual experiences can vary and reviews may not always reflect the overall credibility or legitimacy of a website.
🅱️ BBB Ratings Reviews
The Better Business Bureau (BBB) is a trusted organization that rates businesses and websites based on their credibility and consumer practices. They offer ratings, user reviews, and any reported complaints, providing potential customers with a snapshot of a company's reputation.
Rewardsgiantusa.com has a BBB Rating of "C-", indicating a moderate level of concern. This rating suggests that there have been customer complaints or issues reported to the BBB about the website or its services. It is worth noting that the BBB rating can change over time based on the resolution of complaints and other factors.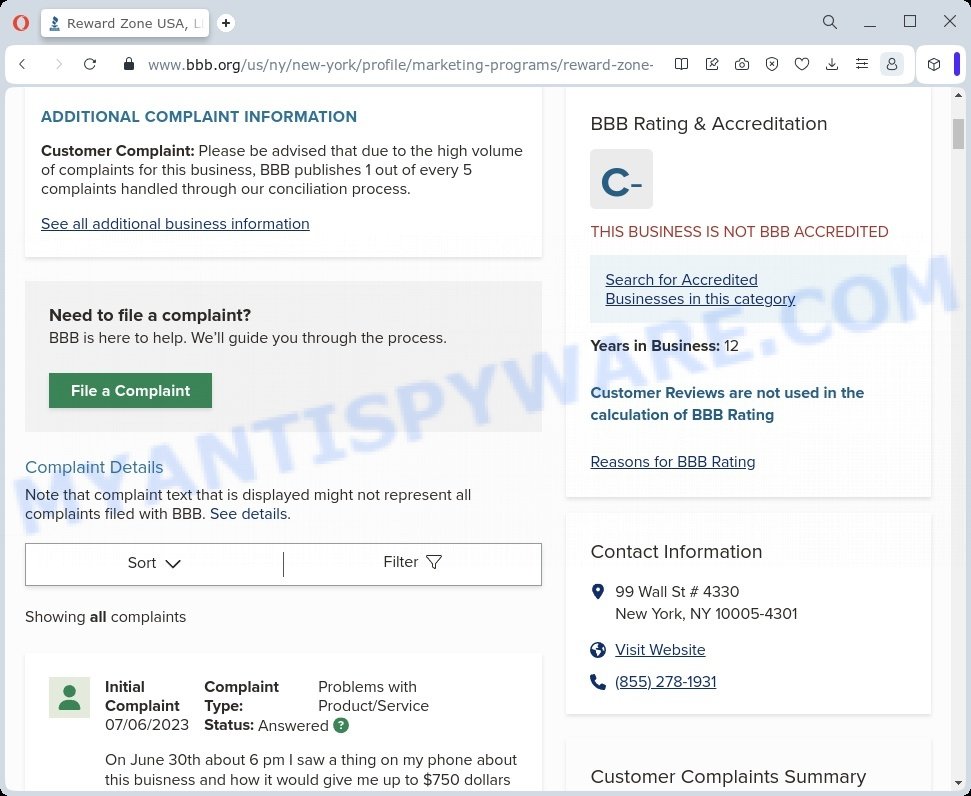 Upon reviewing the BBB Rating page for rewardsgiantusa.com, we found multiple reviews from individuals who claimed to have encountered difficulties in receiving the promised rewards, despite allegedly fulfilling all the program requirements. One recent review, in particular, expressed frustration with the customer service provided by rewardsgiantusa.com. The reviewer stated that they did not receive credits for several completed paid deals and felt that they were given the runaround when trying to resolve the issue.
The response from rewardsgiantusa.com to this complaint acknowledged the customer's frustration and apologized for any shortcomings in their communication. They indicated that they could issue courtesy rewards in certain circumstances and outlined the proof requirements for deal completion. However, it is important to note that the resolution process and the satisfaction of customers can vary on a case-by-case basis.
The BBB Rating and customer reviews for rewardsgiantusa.com shed light on potential issues with the website's reward program and customer satisfaction. While it is important to consider these reviews as individual experiences, they provide valuable insights for those considering participation in the program.
🎁 Reward Program:
October Cash 2023 redirects users to rewardsgiantusa.com, where they can sign up for a rewards program that promises cash rewards in exchange for completing certain tasks, such as completing surveys, signing up for trial offers, and completing deals.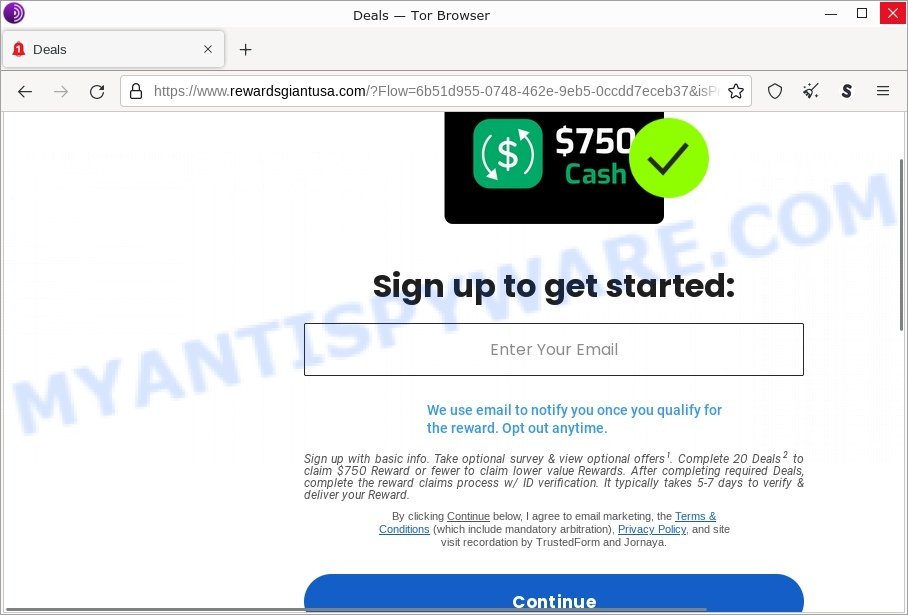 Once users arrive at rewardsgiantusa.com, they are asked to provide their email address and answer a few questions about how they plan to use their reward and how often they go shopping per week. After completing this initial step, users are presented with a variety of offers and surveys that they can choose to complete in order to earn rewards.
The offers and surveys presented are optional, and completing them does not count towards earning rewards. However, completing 20 deals from a variety of categories is required to claim the cash reward. Some of these deals may be free, while others may require a purchase to complete.
It is important to note that the reward claims process includes ID verification, and it typically takes 5-7 days to verify and deliver the reward. Additionally, by agreeing to the terms and conditions of the site, users also agree to email marketing, mandatory arbitration, and site visit recordation by TrustedForm and Jornaya.
Overall, while the promise of cash rewards may seem enticing, users should exercise caution when signing up for reward programs and carefully read the terms and conditions before sharing personal information or completing offers.
🚫 Similar Suspicious Websites
Online, we often come across websites that promise rewards or special offers. However, not all of them are genuine, and some might have hidden motives. While Octobercash2023.com has its own set of concerns, there are other sites with dubious patterns worth noting:
Psnbounty.org: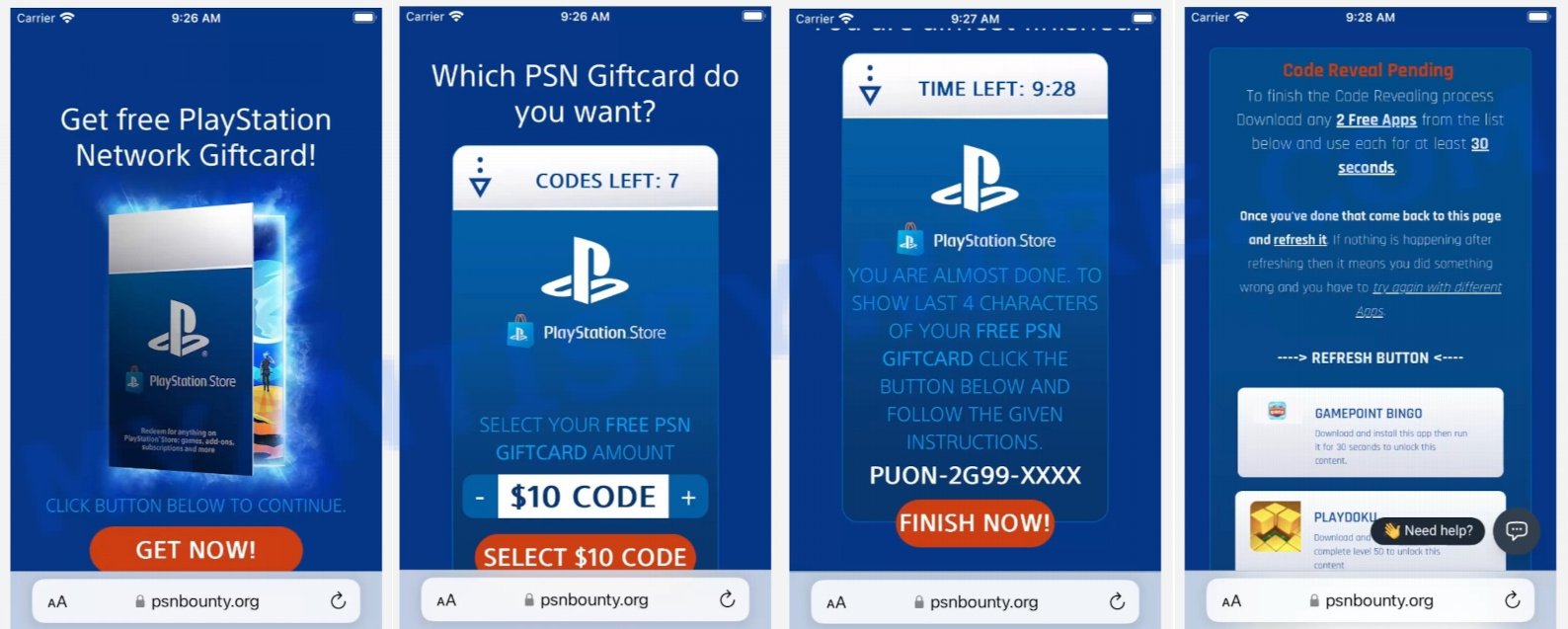 Tagged as a "PSN gift card codes generator", this site promises users free PlayStation Network codes. But such claims are commonly linked to scams. Genuine PSN codes cost money, and it's highly unusual for a site to offer them for free without a catch. Websites like this might collect user data, push unwanted software downloads, or even ask users to complete endless surveys without ever delivering on their promise.
Decocash.com: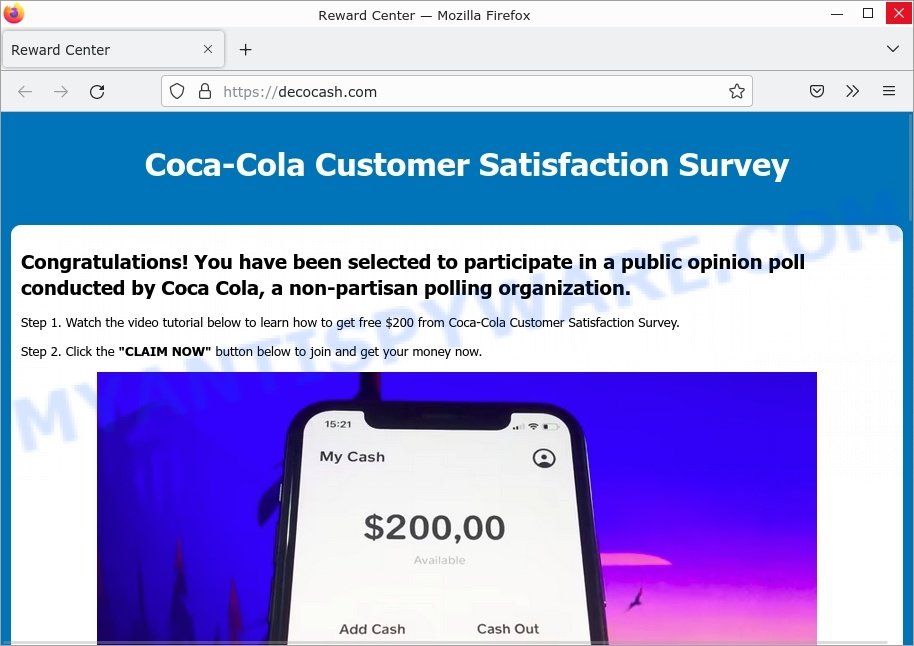 Promoting a "Coca Cola customer satisfaction survey", decocash.com lures visitors with the brand power of Coca Cola. But large companies typically conduct surveys on their official websites or through trusted partners. It's unusual for them to use third-party platforms, especially ones not openly affiliated. Sites like decocash.com might aim to gather personal data or engage users in lengthy, often pointless tasks with the allure of non-existent rewards.
---
Both these websites, similar to Octobercash2023.com, have patterns that ring alarm bells. They offer tempting rewards without clear legitimacy, making them suspicious. As always, users should be careful and research any site before sharing personal details or investing time in their offers.
Threat Summary
| | |
| --- | --- |
| Name | October Cash 2023 |
| Website | Octobercash2023.com |
| Type of Program | Online reward/affiliate program |
| Reward Program Details | Promises an easy way to make $750 through completing tasks and offers |
| Redirection | Redirects to rewardsgiantusa.com via spnccrzone.com (flagged as malicious by Hybrid Analysis) |
| Actual Reward Site | rewardsgiantusa.com |
| Legitimacy | Questionable; no clear information about the service, its owners, or its operations |
| Suspicious Flags | 1) Flagged as malicious or suspicious by security platforms. 2) Mixed to poor user reviews. 3) Hidden ownership details through DomainsByProxy. 4) "C-" BBB rating with several user complaints. |
| Verdict | Potentially risky |
❗ Conclusion
October Cash 2023 (Octobercash2023.com) is a platform that tempts users with a seemingly easy chance to pocket $750. But there's a common saying that seems apt here: "if it sounds too good to be true, it probably is".
Rather than providing a clear avenue to the promised sum, the site plays a deceptive game. Visitors find themselves being redirected through a maze of websites, starting their journey at spnccrzone.com and ultimately landing at rewardsgiantusa.com. This convoluted pathway alone raises eyebrows.
Further muddying the waters is the site's obscured ownership information. When you then factor in the mixed to negative feedback that rewardsgiantusa.com receives on platforms like Trustpilot and BBB Rating, the situation becomes even more concerning.
Given the allure of such an enticing offer juxtaposed against the suspicious backdrop, users would be wise to tread carefully. October Cash 2023, with its too-good-to-be-true proposition, demands a critical eye and a cautious approach.