Esfhretr.shop poses as an irresistible online shopping opportunity with its "QVC September Extravaganza" and enticing promotions like "Buy 2 Get 2 Free" for outdoor products. Beware: this is not a legitimate site. This article will guide you through the signs that identify Esfhretr.shop as a scam, what to do if you've fallen victim, and how to protect yourself in the future.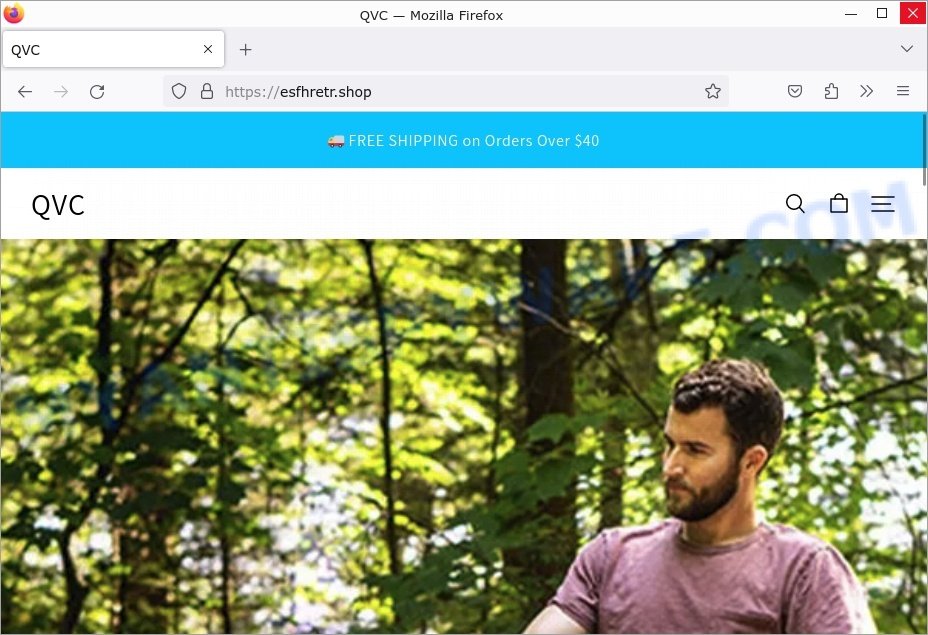 Quick links
Is Esfhretr.shop a Scam?
Esfhretr.shop raises multiple red flags that are commonly associated with online scams:
Recently created domain
Lack of transparent contact information: contact only through email (info@esfhretr.shop)
No real information about the company behind it; Company registered under "YINO" which is linked to other scam shops
Enticing slogans like "Last Day For Clearance", "Buy 2 Get 2 Free", "Freestyle Rocker Chair"
Whois contact details are hidden
No social media presence or verified social media links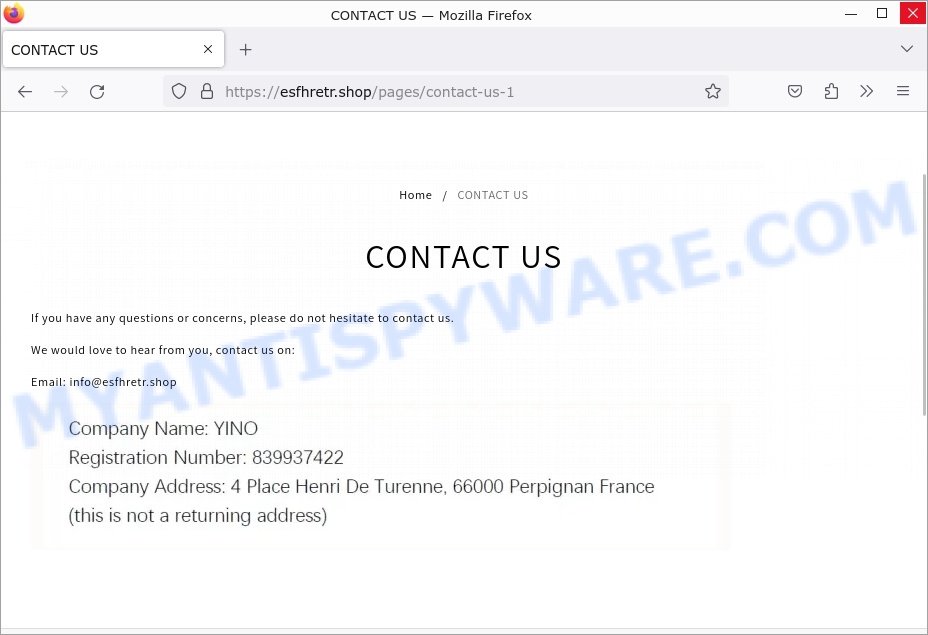 How the Esfhretr.shop Scam Works
Esfhretr.shop is promoted aggressively through social media platforms like Facebook and Instagram. With ads boasting "QVC September Extravaganza $19," they offer products like "super portable folding rocking chairs" with a maximum load of 350 lbs. This entices the user into believing they are getting a bargain, but the reality is quite the opposite. Once payment is made, the consumer either receives counterfeit items or nothing at all.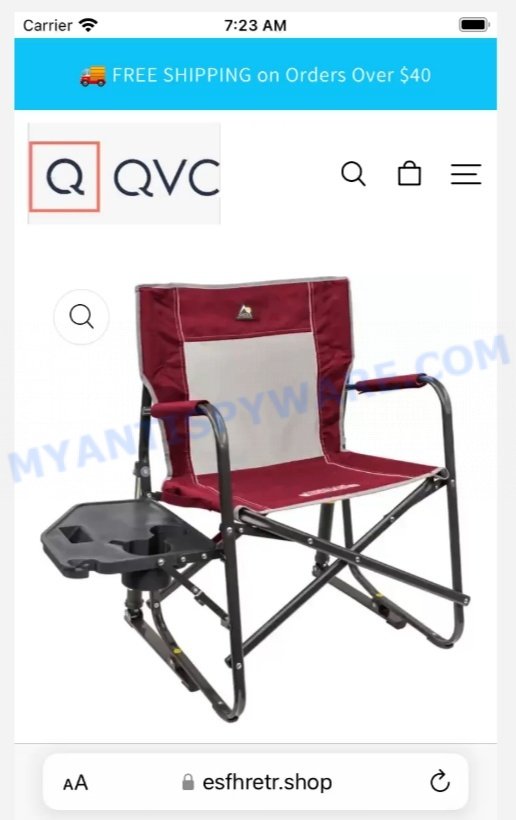 What to Do If You Become a Victim of Esfhretr.shop
If you have already fallen for this scam, take immediate steps to mitigate the damage.
Contact your bank and report the fraudulent transaction.
Change your passwords for any accounts used in the transaction.
Report the scam to FTC.
Leave a comment on this review to help warn others.
Other Scam Online Shops to Avoid
As part of our ongoing effort to protect our readers from potential scams, we've identified other online shops with similar characteristics to Esfhretr.shop. These shops use deceptive tactics to lure in unsuspecting customers.
Here are a few examples of scam online shops: Oputcre.shop QVC Store Scam, Bedstockclearance.com Review: Lowe's Stock Clearance Scam, Outletshoks.com HOKA Clearance Scam.
Summary Table for Esfhretr.shop
| | |
| --- | --- |
| Name | Esfhretr.shop |
| Type | Online Scam Shop |
| Damage | Financial loss, Risk of Identity Theft |
| Distribution | Facebook, Instagram |
| Tactics | False advertising, Enticing Slogans |
| Prices | Unrealistically low |
| Contacts | Email: info@esfhretr.shop, Company: YINO |
| Prevention Tips | Check for verified contact info, Be wary of too-good-to-be-true deals |
| Reporting Info | FTC |
Conclusion
Esfhretr.shop is a scam site that exploits social media platforms to lure in unsuspecting buyers with promises of amazing deals. Its recently created domain, lack of transparent contact information, and association with a company linked to other scams serve as clear warning signs. Stay away from this site and similar scam shops to protect your personal and financial information.
FAQ About the Esfhretr.shop Scam
Is Esfhretr.shop linked to other scams?
Yes, the company name YINO associated with Esfhretr.shop has been linked to other scam shops.
How are these scams typically promoted?
They often use social media platforms like Facebook and Instagram for aggressive advertising.
What type of products do they usually offer?
They commonly advertise outdoor products like portable folding rocking chairs at unbelievably low prices.