Wilkohome.shop claims to be an online store offering unbelievable liquidation sales with discounts of up to 90%. With enticing ads that promise secure payments and 24-hour delivery, the shop may seem like a deal you can't afford to miss. But before you whip out your credit card, read this comprehensive review to understand why Wilkohome.shop is not what it claims to be.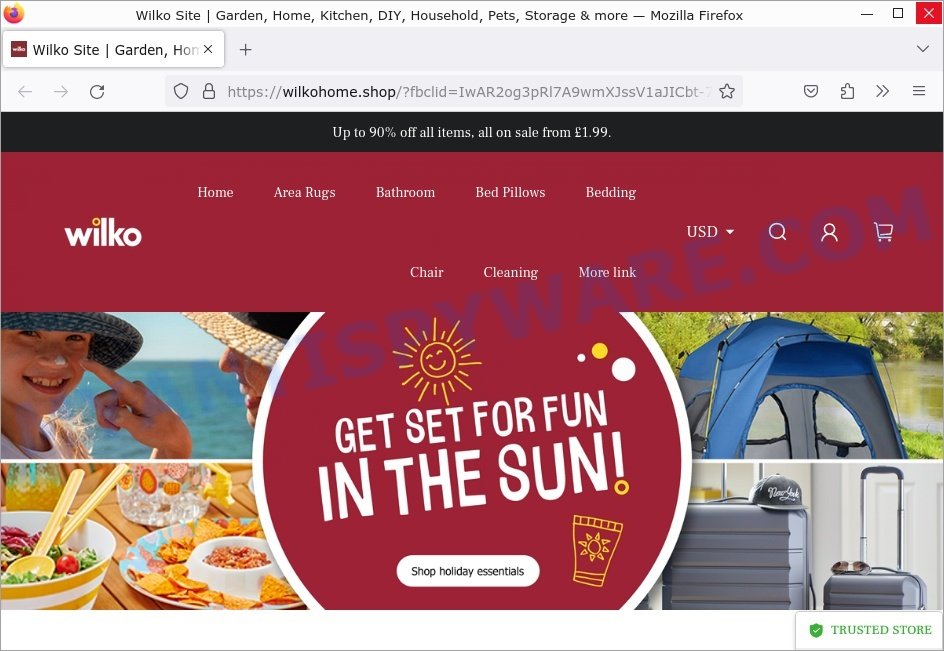 Quick Links
Is Wilkohome.shop a Scam?
Wilkohome.shop has multiple red flags that suggest it's a scam store. Here are the signs to watch out for:
Recently created domain
Lack of contact information apart from a suspicious email address: service@csmail24.com
No real information about the company
Unbelievably high discounts advertised
Template-like design elements on the site
Enticing slogans such as "Everything Must Go", "Wilkо Closing Liquidation Spectacular", and "Up to 90% Off"
No social media presence or links to any platforms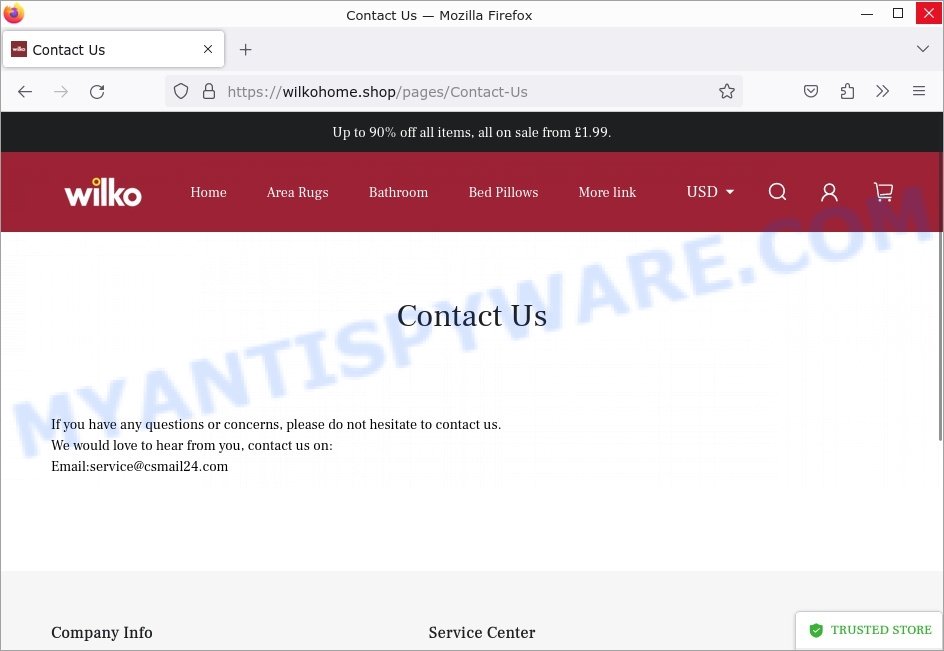 How the Wilkohome.shop Scam Works
Wilkohome.shop exploits the trust of potential customers through aggressive advertising campaigns on platforms like Facebook. The scam starts when you click on an ad that promises huge discounts and secure payments. As soon as you make a payment, usually via PayPal or Credit Card, you'll find that your item never arrives, or if it does, it's substandard and not as described. All attempts to contact the company through their email, service@csmail24.com, will likely result in silence or automated responses that lead nowhere.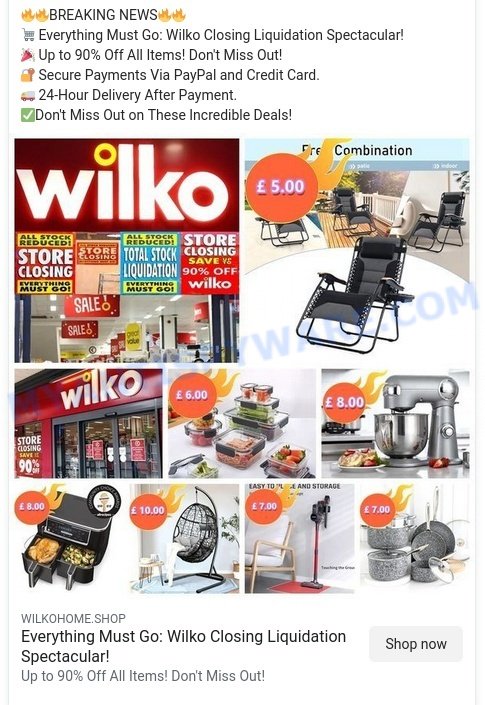 What to Do if You Become a Victim of Wilkohome.shop
If you've fallen prey to this scam, it's crucial to act swiftly to try and recover your losses and protect your personal information. Here are some steps you can take:
Report the scam to your credit card company to initiate a chargeback.
Change passwords of accounts linked to the payment methods used.
Report the scam to the Federal Trade Commission (FTC).
Leave a comment on this review to help others become aware of this scam.
Other Scam Online Shops to Avoid
As part of our ongoing effort to protect consumers, we have compiled a list of other scam shops to steer clear of. These shops share tactics and characteristics with Wilkohome.shop and use deceptive practices to ensnare unsuspecting buyers. Here are a few examples of scam online shops: Hokafacviponlinestore.com, Wilkoukoutlet.com, and Blackstonediscount.com.
Summary Table for Wilkohome.shop
| | |
| --- | --- |
| Name | Wilkohome.shop |
| Type | Online Scam Shop |
| Damage | Financial Loss, Potential Identity Theft |
| Distribution | Facebook Ads |
| Tactics | Fake Discounts, Enticing Slogans |
| Prices | Up to 90% Off |
| Contacts | service@csmail24.com, No phone or social media |
| Prevention Tips | Verify company details, Be skeptical of high discounts |
| Reporting Info | Federal Trade Commission (FTC) |
Conclusion
Wilkohome.shop is a fraudulent online store that lures victims through Facebook advertising promising huge discounts and secure payments. Not only are these promises false, but the site also puts your financial and personal information at risk. Always be cautious and do your due diligence before making any online purchases.
FAQ About the Wilkohome.shop Scam
Why is the site offering such high discounts?
The site offers unrealistic discounts to quickly attract buyers and con them into making purchases.
Can I get a refund?
It's highly unlikely that you will receive a refund from the scam shop. Your best option is to initiate a chargeback through your credit card company.
How can I protect myself from similar scams?
Always research the legitimacy of an online shop, particularly if it's advertising steep discounts. Check for real contact details, customer reviews, and payment security.