Cath Kidston, a renowned brand, is a favorite among shoppers seeking quality products. However, scammers have capitalized on this reputation, creating fake Cath Kidston clearance stores that offer unrealistic discounts and lure unsuspecting customers.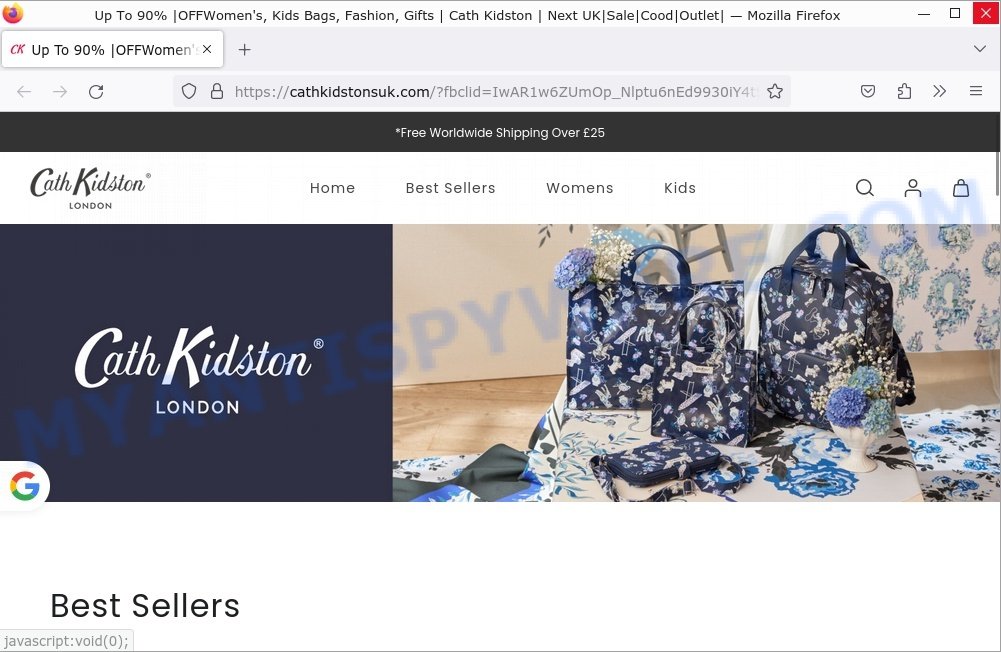 Quick links
What is the Cath Kidston Clearance Scam?
Scammers have created several fake Cath Kidston clearance stores, such as cathkidstonsuk.com, hnoewb.com, and cathkidston.dealsbrandoutlet.co. These sites use template designs and stolen content, including images and texts from the genuine Cath Kidston brand. Over 30 Facebook ads advertise these fake stores, claiming massive discounts of up to 90%.
The scammers use persuasive language to attract customers:
Urgent messages of limited stock availability
Unbelievable discounts of up to 90%
Promises of easy returns and refunds within 15-20 days
False claims of the store closing or an annual end-of-sale event
The contact email, info@trackforparcel.com, is associated with other known scam shops, including fake Joules, Paul Smith, and White Stuff shops. The scam stores' whois information reveals that they were recently created and have their contacts hidden, a common tactic among fraudulent websites.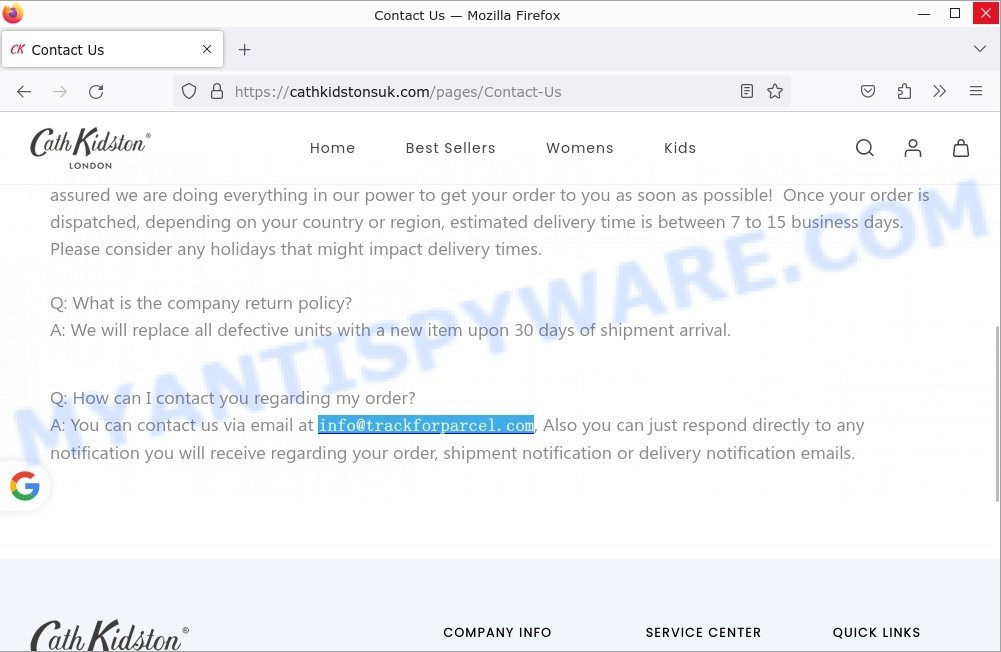 Customers who have fallen prey to such scams report similar experiences. They are deceived into making purchases based on unrealistic discounts and end up receiving poor-quality products or nothing at all. The scammers disappear once they have the payment, leaving victims with neither their money nor genuine products.
What to Do if You Come Across the Scam
If you encounter this scam:
Avoid making purchases or entering personal details.
Report the suspicious ads to Facebook.
Inform your friends and network about the scam.
Contact your bank immediately if you've made a purchase on the scam sites.
Unveiling Similar Scams: Deceptive Tactics Exploited by Fraudsters
As the Cath Kidston Clearance Sale Scam gains momentum, it is crucial to be aware of similar scams that operate on the same deceptive principles. These scams often target popular retail brands, exploiting their reputation to lure unsuspecting shoppers into fraudulent schemes. Below, we will explore a range of examples that highlight the diversity of such scams, showcasing how scammers employ similar tactics to trick consumers. By understanding these common patterns, you can enhance your ability to recognize and avoid scams, protecting yourself from falling victim to their deceitful practices.
Here are some notable examples of scams akin to the Cath Kidston Clearance Sale Scam, shedding light on the pervasive nature of online fraudulent activities: White Stuff Clothing Outlet Scam, Costco Clearance Sale Scam, and Bed Bath & Beyond Clearance Sale Scam.
Summary Table for the Scam
| | |
| --- | --- |
| Name | Cath Kidston Clearance Scam |
| Type | Phishing Scam |
| Damage | Potential financial loss, counterfeit items, or identity theft |
| Distribution | Facebook Ads |
| Associated websites | cathkidstonsuk.com, hnoewb.com, and cathkidston.dealsbrandoutlet.co |
| Tactics | Fake promotions, counterfeit website |
| Prevention Tips | Always cross-check promotions with official websites or contact the brand directly. Be wary of too-good-to-be-true offers. |
| Reporting Info | Report to Facebook and notify Cath Kidston's official customer service. |
Conclusion
Cath Kidston Clearance Sale Scam is a wake-up call for all online shoppers. These sneaky websites might look real with their great deals, but they're just out to get your money. Remember, if a deal looks too good to be true, it's probably a trick. It's always a good idea to double-check everything and play it safe online. Stick to what you know and always trust your gut.