Elgeoc.com has recently gained notoriety with numerous Facebook ads promising high-quality Red King Crab Legs. Before you're lured in by their enticing promotions, it's crucial to dig deeper into the authenticity of this online store. This review will uncover the alarming facts behind Elgeoc.com, and by the end of this article, you'll be well-equipped to make a safer online shopping decision.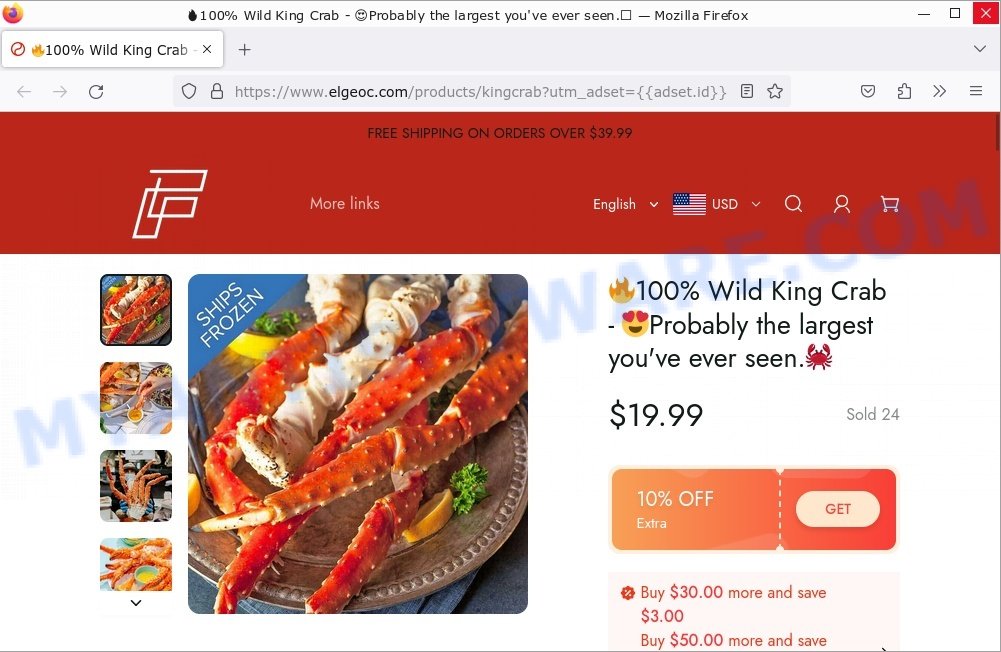 Quick links
Is Elgeoc.com a Scam?
It's essential to approach online shopping with caution, especially with stores like Elgeoc.com that exhibit several red flags. Some common scam indicators include:
Recently created domain, highlighting that Elgeoc.com is a new player in the market.
Lack of transparent contact information, with only an email address: service@ronatu.com.
Concealed WHOIS details, making it challenging to identify the entity behind the store.
Unbelievably enticing deals like the "Colossal Alaskan King Crab Legs Big Sale".
No visible presence on social media platforms, besides the ads.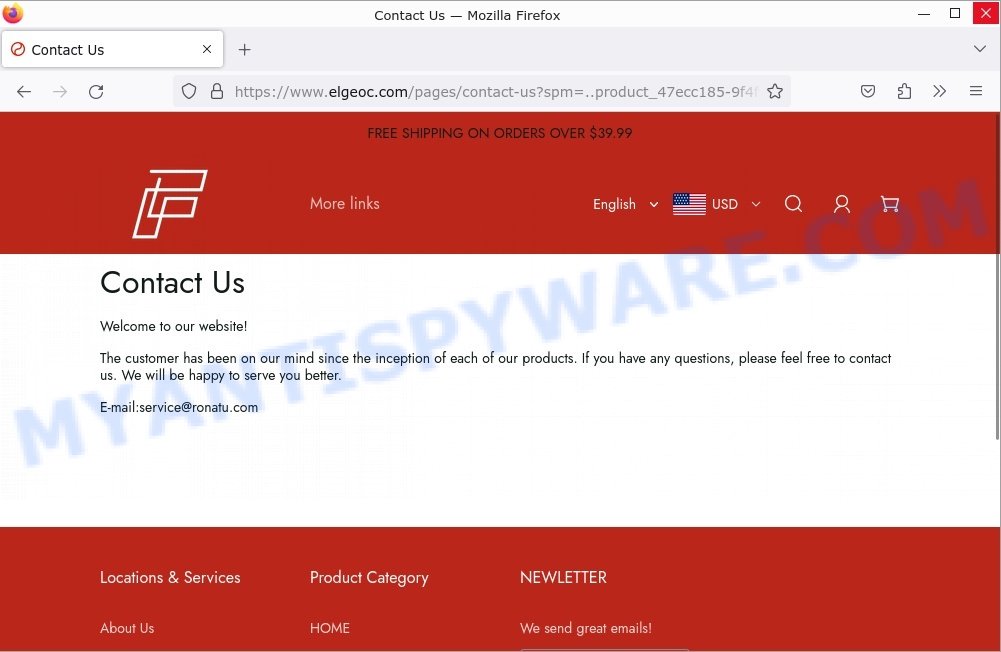 How the Elgeoc.com Scam works
Elgeoc.com is strategically marketing its products through compelling Facebook advertisements, such as the "Colossal Alaskan King Crab Legs Big Sale Today". The site claims that their crab legs are frozen immediately after harvest to ensure top quality. However, the lack of concrete contact information and the concealed domain ownership details makes it suspicious. Customers might be lured into making purchases through these attractive deals only to be left disappointed with either subpar products or, worse, no delivery at all.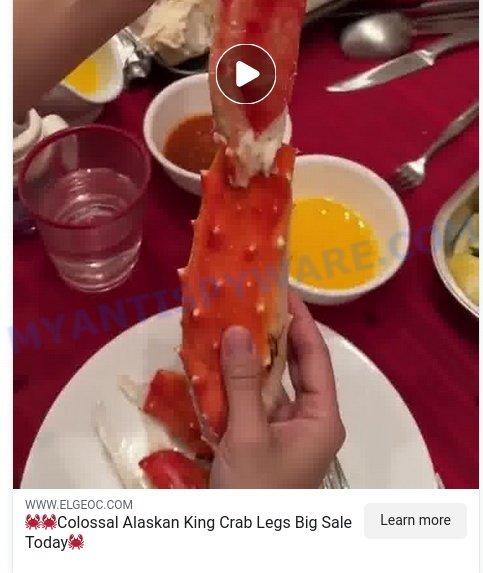 What to do if you become a victim of Elgeoc.com
If you've unfortunately fallen prey to the Elgeoc.com scam, take the following steps:
Contact your bank or credit card provider immediately to report the fraudulent transaction.
Change passwords for accounts, especially if you used the same password on Elgeoc.com.
Monitor your financial statements closely for any unauthorized charges.
Report the scam to relevant authorities or online platforms where the scam was promoted.
Other Scam Online Shops to Avoid
As we continue our efforts to shield readers from potential scams, it's worth noting that Elgeoc.com isn't the only deceitful store online. Many shops employ similar tactics, capitalizing on compelling offers and sales. It's crucial to stay alert and recognize these red flags when shopping online.
Here are a few examples of scam online shops: Axerxm.com Bed Bath & Beyond Store Scam, Bedbathbeyondclose.com BED BATH & BEYOND Store Scam, and Luvasti.com Silver Jewellery Store Scam.


Summary table for Elgeoc.com
| | |
| --- | --- |
| Name | Elgeoc.com |
| Type | Online Scam Store |
| Damage | Potential loss of money, personal information at risk |
| Distribution | Primarily through Facebook ads |
| Tactics | Enticing product promotions and offers |
| Prices | Varies, e.g., "Colossal Alaskan King Crab Legs Big Sale" for $19.99 |
| Contacts | Email: service@ronatu.com |
| Prevention Tips | Research online stores before purchase, check for clear contact details, avoid too-good-to-be-true deals |
| Reporting Info | Contact local authorities or report on platforms where the scam was seen |
Conclusion
Elgeoc.com is a dubious online store that preys on unsuspecting consumers with alluring offers. The hidden domain details, coupled with the lack of transparent contact information, signify potential deceit. Shoppers must exercise caution and conduct thorough research before making any online purchases.
FAQ About the Elgeoc.com Scam

Q: How did I come across Elgeoc.com?
A: Many individuals have encountered Elgeoc.com through their promotional ads on Facebook, which promise high-quality Red King Crab Legs.

Q: Is there any genuine feedback from Elgeoc.com buyers?
A: As of this review, there are no substantial, authentic customer testimonials or feedback available for Elgeoc.com.

Q: How can I safely shop online?
A: It's essential to buy from well-known and reputable stores, check for secure payment gateways, and always be skeptical of deals that appear too good to be true.