Liehiou.com is a notorious scam shop, manipulating football fans' enthusiasm by offering almost unbelievable deals on player jerseys. If you are an eager fan and have come across this online store, especially via social media, we urge you to pause and read this article before making any purchases.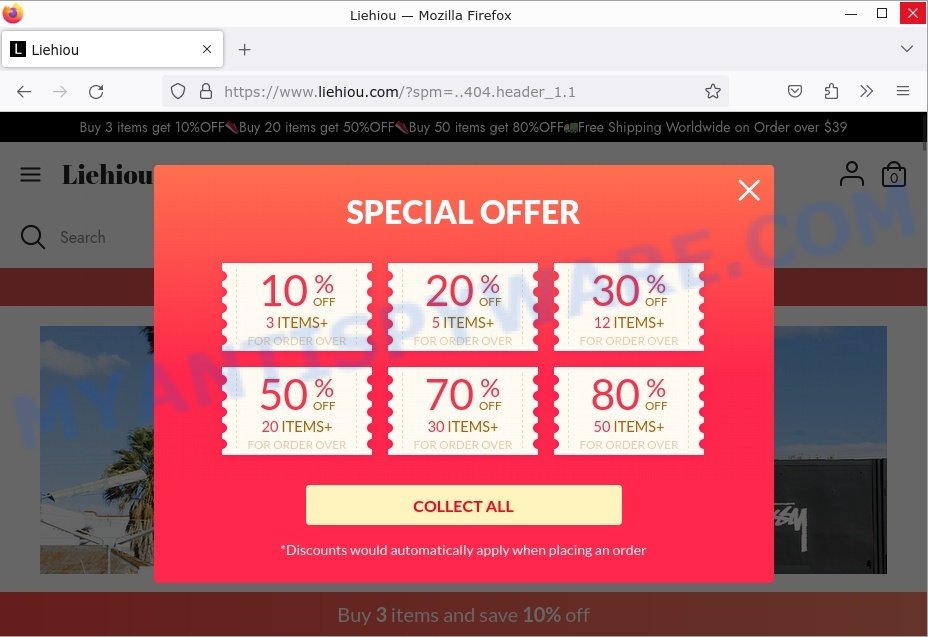 Quick links
Signs of Liehiou.com Scam
Liehiou.com exhibits classic scam behavior. Some of the red flags include:
A recently created domain, barely seven months old.
Unbelievable deals, such as football jerseys for as low as $9.88.
Enticing slogans, like "Buy 2 get 1 FREE", "2-3 day fast shipping 60 days free return and exchange", and "left 4 hours!"
Copy-paste design that lacks creativity.
Hidden whois contacts and no visible links to any social media platforms.
No authentic information is available about the company, Kentesh Ltd, which has been linked to other scams.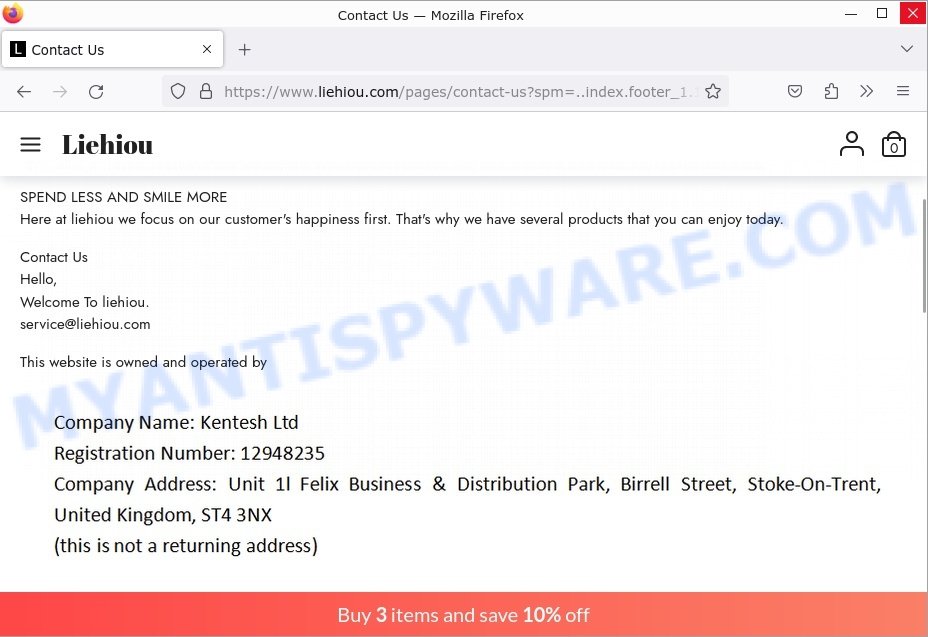 How the Liehiou.com Scam works
Liehiou.com is a master of deceit. It first attracts its victims through Facebook ads promising special offers on football jerseys. Claiming to be a one-stop-shop for football fans, it showcases player jerseys and enticing discounts, such as "Buy 2 get 1 FREE". With a ticking countdown and the mention of limited stocks, customers are rushed into making purchases.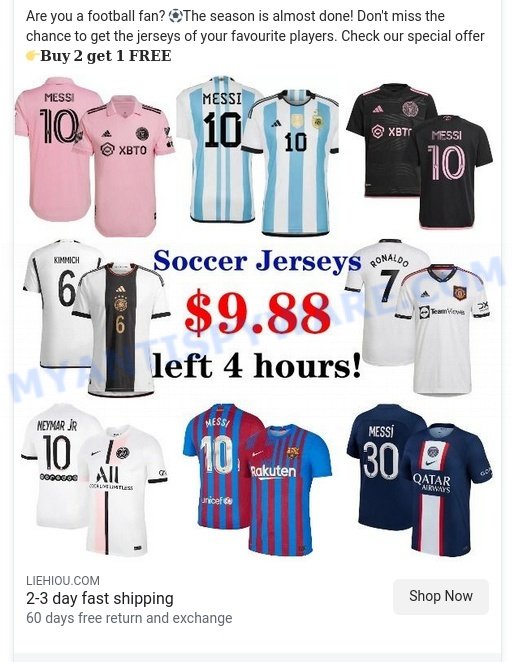 However, what follows is a tale of disappointment. Items are either never delivered, or if they are, they're of poor quality and not as described. Moreover, the '60 days free return and exchange' policy is virtually non-existent, leaving customers feeling duped and helpless.
What to do if you become a victim of Liehiou.com
If you've unfortunately fallen victim to the Liehiou.com scam, don't lose hope. Here are some steps you can take:
Contact your bank or credit card company to report the fraud and potentially reverse the charge.
Change your online banking and credit card passwords.
Report the scam to your local law enforcement agency and file a complaint with the Federal Trade Commission (FTC).
Leave a review or a comment on scam alert sites to warn others.
Other Scam Online Shops to Avoid
As part of our ongoing effort to shield our readers from scams, we've compiled a list of other dubious online shops similar to Liehiou.com. These shops lure unsuspecting buyers through deceptive tactics. It's crucial to stay vigilant when shopping online and recognize potential scam warning signs. Below are examples of other scam online shops to avoid: Ahodenare.com Bookstore Scam, Outletshoks.com HOKA Summer Clearance Scam, Closingstore.shop Bed Bath & Beyond Store Scam.
Summary table for Liehiou.com
| | |
| --- | --- |
| Name | Liehiou.com |
| Type | Online Scam |
| Damage | Financial loss, potential identity theft |
| Distribution | Online (Mainly through Facebook Ads) |
| Tactics | Deceptive pricing, false advertising, countdown timers |
| Prices | As low as $9.88 per football jersey |
| Contacts | service@liehiou.com, Company Name: Kentesh Ltd, Address: Unit 11 Felix Business & Distribution Park, Birrell Street, Stoke-On-Trent, United Kingdom, ST4 3NX |
| Prevention Tips | Do your research, avoid too good to be true deals, verify the legitimacy of the website |
| Reporting Info | Contact local law enforcement agency, Federal Trade Commission (FTC) |
FAQ About the Liehiou.com Scam
Q1: Are all online shops that advertise on social media scams?
No, not all online shops advertising on social media platforms are scams. However, it's crucial to be cautious as scammers often use these platforms to reach large audiences. Do your due diligence before making a purchase.
Q2: How can I verify the legitimacy of an online shop?
Look for clear and detailed contact information, read customer reviews, check the domain age, and if the prices seem too good to be true, they probably are.
Q3: Are there any secure ways to pay online that can protect me from such scams?
Yes, using credit cards or secure payment services like PayPal can provide additional layers of protection. In many cases, these methods offer buyer protection, and you might be able to get your money back if you fall for a scam.
Conclusion
Liehiou.com is a masterfully crafted scam designed to target enthusiastic football fans. The site lures victims with unbelievable deals on popular player jerseys, only to either deliver subpar products or none at all. The best defense against such scams is vigilance and doing your due diligence before making any online purchases. Always remember, if it sounds too good to be true, it probably is.
Be safe and shop smart!