If you're considering the Hot Amigo Heater after seeing its ads, be careful: there are clear signs that it's a scam. The product claims to heat a room within minutes, which can be appealing as the colder months approach. But, as we examine this review, we find a pattern of fake reviews and misleading ads that question the legitimacy of the product. 🚫 This article is an important read for anyone who has come across the Hot Amigo Heater online and wants to know if it's a real deal or just a marketing trick. 🔍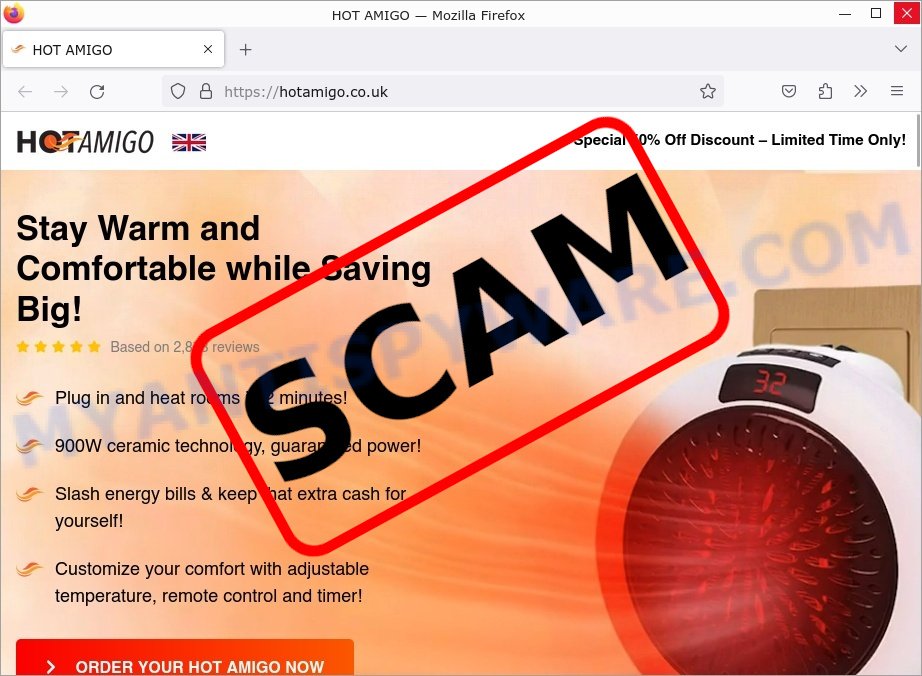 Table of Contents
🚨 Is Hot Amigo Heater a Scam?
YES, the Hot Amigo Heater is a scam. This scheme captures customers with high hopes for an advanced, cost-efficient heating solution. In reality, the product is a far cry from the revolutionary device it's advertised to be. Consumers are enticed with promises of rapid, energy-efficient heating that are grossly overstated. The heaters, instead of being the advertised cutting-edge technology, turn out to be low-quality products incapable of delivering on their promises.
🚩 Red Flags
🤥 Misleading Claims: The advertisements boast that the heater can warm a room in 2 minutes, which is unrealistic for any standard portable heater, especially one with the specifications of the Hot Amigo.
💸 Exorbitant Markups: The heater, which costs as little as $2 wholesale, is being sold for up to $90. This price inflation is a common tactic in scam operations.
🔄 Duplicate Products Under Different Names: The same product is marketed as different brands, like EcoHeat and HeatCore, which indicates a pattern of deceptive branding.
🗣️ Fake Reviews: The use of manufactured testimonials and reviews gives a false sense of trust and efficacy.
🔙 Refund and Service Issues: A significant number of buyers have reported problems with refunds and lack of response to complaints, which is typical of scam operations.
🔍 In Summary, the Hot Amigo Heater is not what it seems. It's part of a larger pattern of scams selling overpriced, rebranded heaters that don't live up to their advertised capabilities. Customers are drawn in by false promises, manipulated by manufactured urgency, and left with a subpar product with little to no support. This scam is a stark reminder to approach too-good-to-be-true offers with skepticism and to conduct thorough research before making a purchase.
🕵️‍♂️ How the ot Amigo Heater Scam Works
Scammers begin by sourcing cheap heaters from Chinese manufacturers, products that cost them as little as $2 per unit. 🏭 These heaters are basic and don't have the advanced features they're advertised with.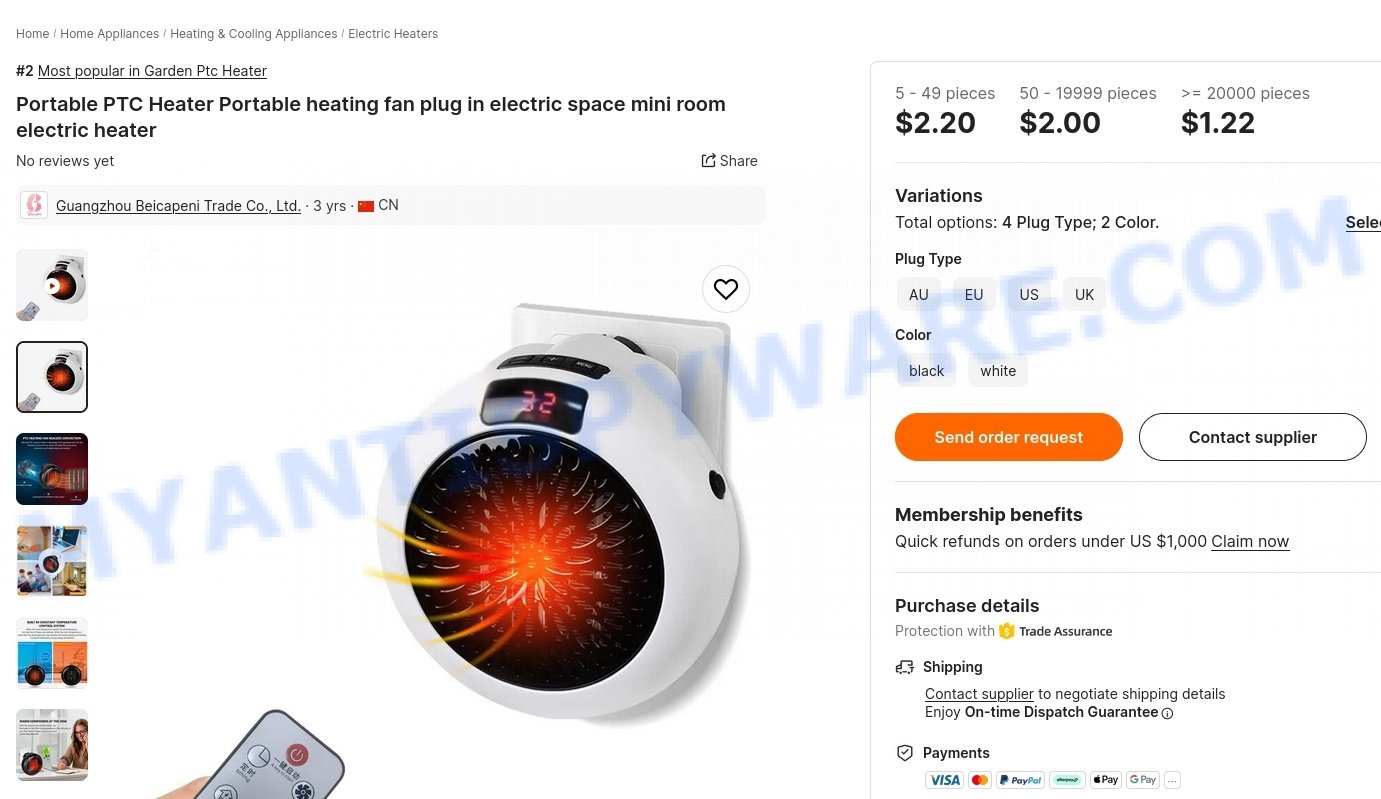 Next, they set up deceptive marketing campaigns. They make the Hot Amigo Heater appear as a cutting-edge solution to high heating costs, promising rapid, efficient heating and incredible energy savings. 🌟 They even go as far as to claim that these heaters can heat a room in just two minutes using "advanced 900W ceramic technology" — statements that are grossly exaggerated or entirely false.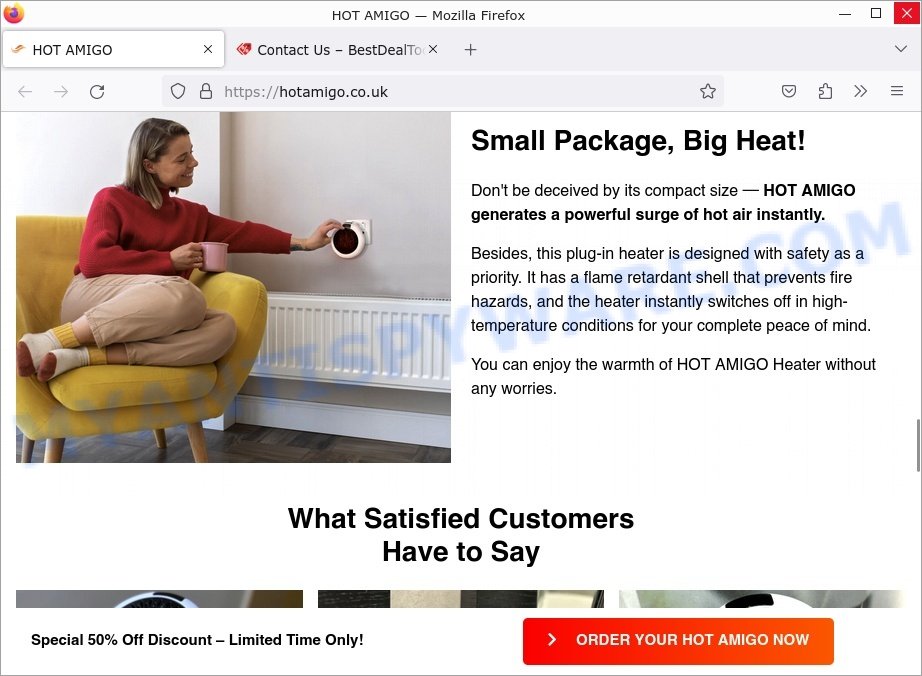 Once the fake ads are live, usually on social media platforms, they target users who have shown an interest in heating solutions or similar products. You see the ad, not because it's a product suited for you, but because you fit the profile the scammers are targeting. 🎯
You're then taken to a slick-looking website, where persuasive language, fake customer reviews, and urgency tactics convince you to make a purchase before you've had a chance to research the legitimacy of the product and the company behind it. 💬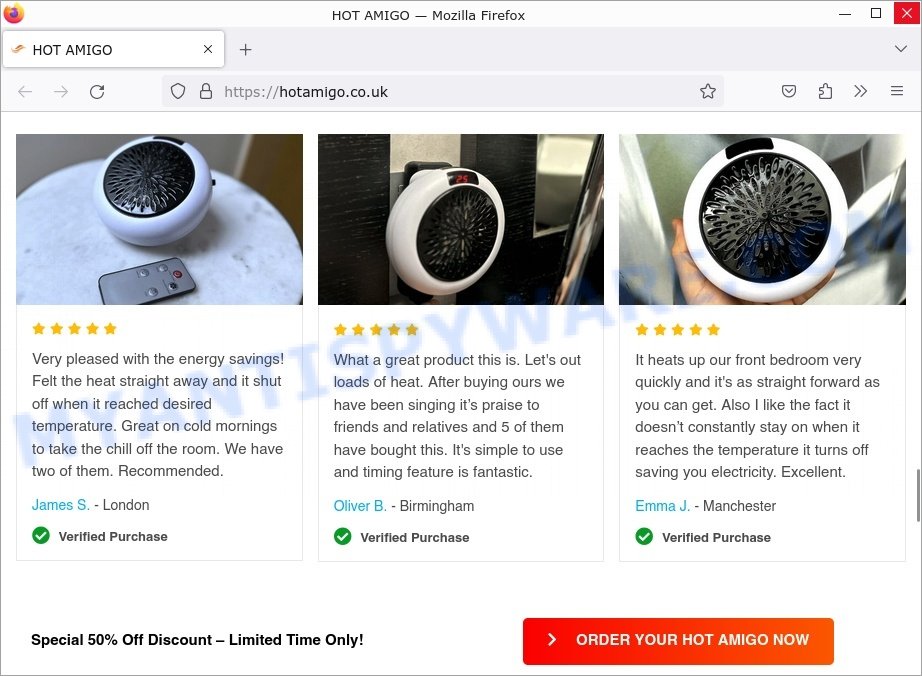 If you decide to buy, you'll be paying a huge markup, sometimes over $90 for a product that is worth $2. When the heater arrives, it's often a disappointment: a cheap imitation that can't deliver on any of the lofty promises made in the ads.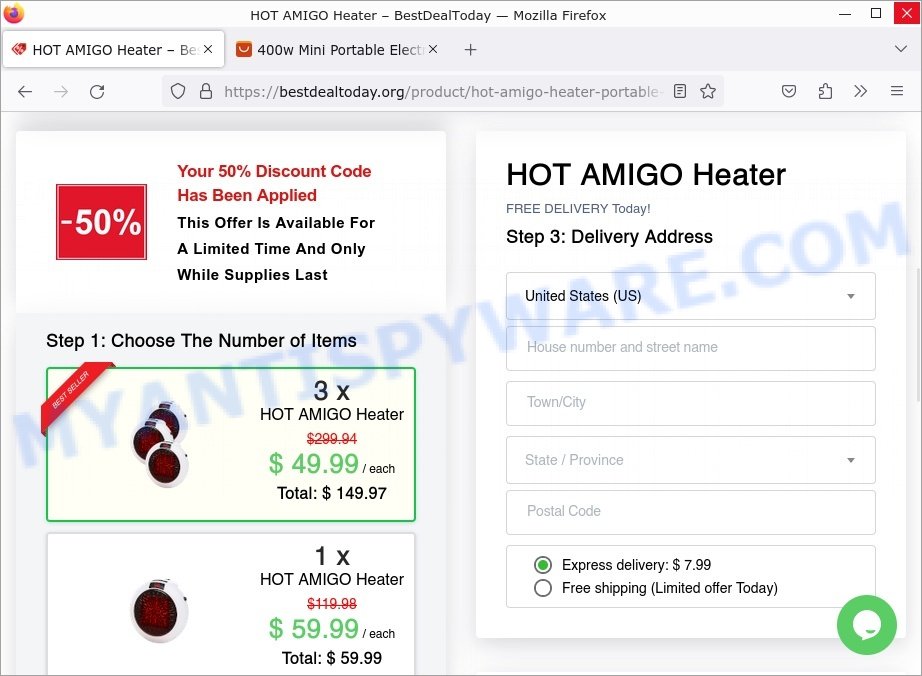 This is the Hot Amigo Heater scam in action: a cycle of misrepresentation, targeting, and sales pressure, all leading to a product that fails to meet expectations. The scammers bank on you not doing your homework until it's too late.
🤔 Why Such Scams Are Possible
Quick Profit Motive
Scammers are in it for the quick buck. They don't care about long-term consequences because they usually disappear before anyone catches on.
Limited Oversight on Ad Platforms
While social media websites have policies against scams, the sheer volume of ads makes it challenging to police every single one. Scammers take advantage of this gap to promote their fake products.
🧠 Human Psychology
Scammers know that people are looking for quick, easy solutions to their problems. The desire for an immediate fix can sometimes cloud judgment, making individuals more susceptible to scams.
⚖️ Lack of Legal Consequences
In many cases, these scammers operate across international borders, making legal pursuit complicated and unlikely. This reduces the risk for scammers, encouraging such fraudulent activities.
👤 Anonymity on the Internet
It's easy for scammers to hide their identity online. A fake name, a throwaway email address, and they're in business. This makes it hard to trace and take down these fraudulent schemes.
💡 Beware of Similar Devices
It's not just the Hot Amigo Heater Device you need to watch out for; there are other products claiming extraordinary benefits that often turn out to be scams. Here are some similar products to be wary of:
This portable air conditioner claims to cool down your room in minutes using "rapid cooling technology". It often comes with a flashy website and fake reviews to make it seem legitimate. However, similar devices have been found to be mere humidifiers or fans with no real cooling capabilities.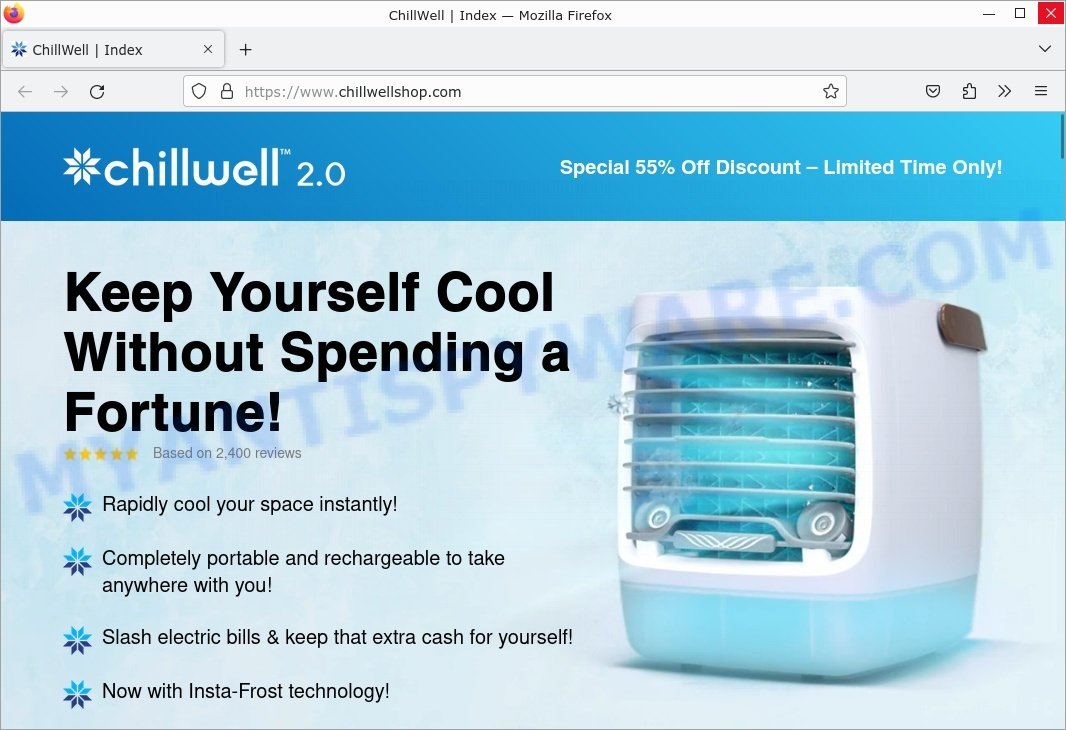 This device claims to use "advanced electromagnetic technology" to remove snow and ice effortlessly. Like the AEXZR, it employs scientific jargon to confuse and lure potential buyers, but there's no substantial evidence to support its claims.
This product promises to drastically improve your car's fuel efficiency using a "revolutionary chip". It boasts a hassle-free installation and quick results, but there's no verified data to back these claims. Plus, messing with your vehicle's electronics can be risky and void your warranty.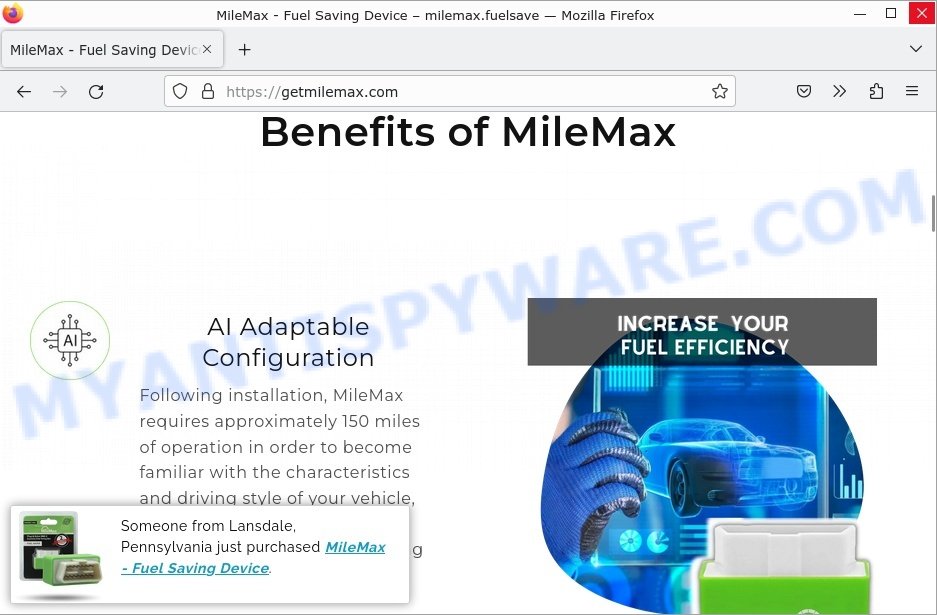 This device claims to reduce your electricity bill by optimizing your energy usage. It often comes with a money-back guarantee to appear more trustworthy. But consumers have reported either no change or an increase in their energy bills after using it.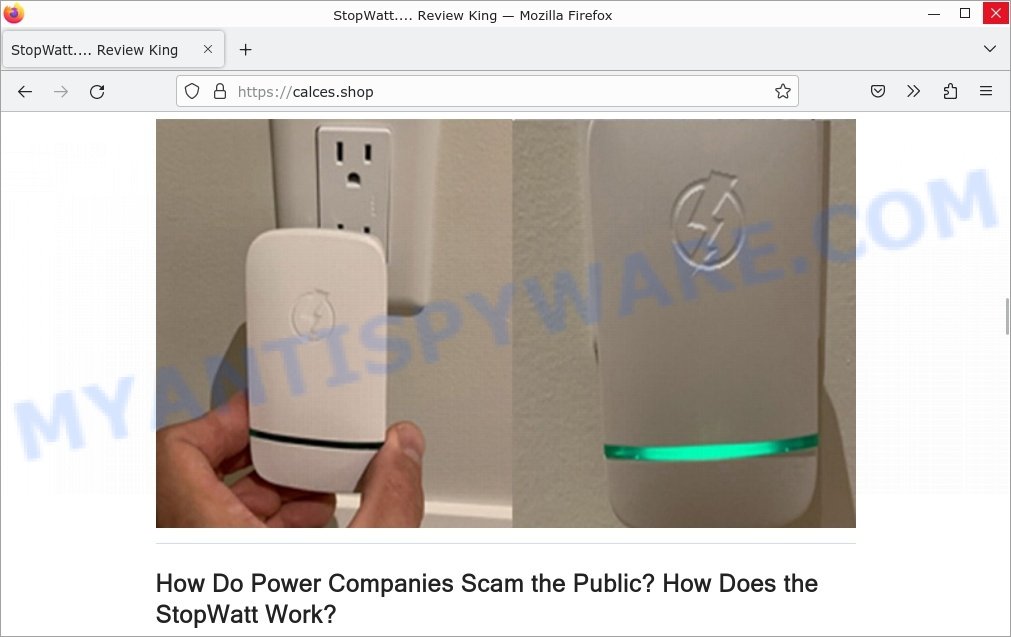 These products share common red flags:
🚩 False Science: They use scientific-sounding language that lacks credible backing.
🚩 Fake Reviews: Customer testimonials often seem scripted and too good to be true.
🚩 Pressure Tactics: Limited-time offers and countdown timers urge quick purchasing decisions.
🚩 Unclear Contact Information: They provide an email or an address often linked to fraudulent activities.
😱 What to Do If Scammed
If you find yourself ensnared by the Hot Amigo Heater Scam, immediate action is crucial. Here's what you should consider doing:
🛑 Stop Further Transactions
The first step is to halt any additional transactions that might be in process. Contact your bank or credit card provider and inform them that you've fallen victim to a scam. They can help by blocking the card or reversing any unauthorized transactions.
📞 Report the Fraud
File a report with your local police and provide all the available evidence, such as screenshots, emails, and website URLs. Additionally, report the scam to online portals like the Better Business Bureau (BBB) at www.bbb.org or the Federal Trade Commission (FTC) at reportfraud.ftc.gov. If you're in another country, reach out to your national consumer protection agency.
💻 Take Screenshots
Before the scam website gets taken down or changes, make sure to capture screenshots of your transactions and communications. These can serve as evidence if you decide to pursue legal action.
⚖️ Consult Legal Advice
Speak to a legal advisor about your situation. While pursuing legal action may be time-consuming and costly, it could be a possible avenue for recovering your lost money.
📢 Share Your Experience
Use social media platforms to share your experience and warn others about the scam. Your story could prevent someone else from falling victim to the same or similar scams.
| What's Checked | What We Found | Does It Seem Legit? |
| --- | --- | --- |
| Advertised Features | Claims to heat rooms in 2 minutes with advanced technology. | No, exaggerated claims. |
| Price Comparison | $49 to $90, but found as low as $2 on wholesale. | No, extreme markup. |
| Product Quality | Customers report poor performance, not as advertised. | No, does not meet claims. |
| Customer Reviews | Many negative reviews, complaints of false advertising. | No, mostly unsatisfied customers. |
| Seller Transparency | Lack of contact information, difficult to get refunds. | No, lacks accountability. |
Conclusion
Hot Amigo Heater is a scam. The product is marketed with promises of high-tech heating solutions, but customers receive a low-quality item that doesn't deliver on its claims. The exaggerated benefits, like room heating in just 2 minutes and advanced ceramic technology, are not met. The price is hugely inflated compared to the actual value of the heaters, which can be found on wholesale websites for a fraction of the cost. Negative customer reviews, misleading advertising, and the lack of seller transparency confirm that the Hot Amigo Heater is not a legitimate offer. Buyers are advised to steer clear of this product and report any deceptive advertisements they come across.